Technology and social media have significantly changed the course of business running. Now marketing managers and salespeople deal with the social customer who is aware of all trends and news. This type of consumer is interested in the interaction and quick responses than in the ad messages and one-way communication.
These alterations in requirements brought forth the evolution of traditional CRM strategy and elaboration of business rules and processes. Currently, we can see how the CRM industry undergoes the shift of priorities and transformation of productivity leverages. Many business owners fight with the new challenging choice – traditional CRM vs social CRM.
Usually, brand-new notions are embraced with various myths that spread like a wildfire due to ample social media opportunities. This article is directed at a goal to reveal the peculiarities of traditional CRM vs social CRM avoiding all roundabouts.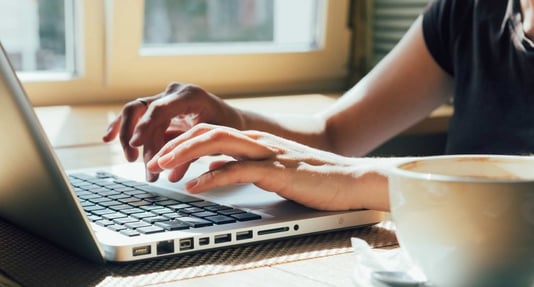 Traditional CRM vs Social CRM: Clarification of the Concepts

At the very beginning, we need to clear out the notions of traditional and social CRMs. This awareness will be a sound basis for further comparison. So, let's get to the point.

Traditional CRM is a business strategy that materialized in a set of applications. The software enhances data management, automates sales and marketing processes, and helps to oversee customers' behavior and communication histories. The core of this CRM model is expressed in the standardized performance that uses input data as a basis.

Social CRM is an innovative approach to fulfilling the strategy of business processes facilitation and cultivation of trustworthy relationships with existing and future customers. The uniqueness of this CRM consists of modifying the content into a full-scale and meaningful conversation with a prospect that is handed out via social networks and digital channels.

So, the dynamic engagement with the leads and prospects, instead of uninvolved messages, is the striking difference of social CRM. However, these CRM strategies have many other discrepancy characteristics.

You may be interested in our TOP 5 CRMs for small businesses:

Traditional CRM vs Social CRM: Drawing a Parallel
Social CRM has shifted its focus and complemented traditional CRM with easy-to-adopt social media modes. Here is a critical comparison of the main tactics and areas of influence.
1. Staff Roles
In traditional CRM, all processes depend on the relevancy and quality of the customer data that results in a task assigning to a specific department or service manager.
Social CRM sets the main role in the quality of the content, and all employees use the database for the sophisticated engagement of the targeted audience.
2. Priorities of Functionality
The process-centric manner of traditional CRM allows to set up workflows to an on-default standard and define every stage of the process.
Social CRM incorporates a more complex conversation-centric method. The way of process performance and the number of phases depending on customer activity in social networks.
3. Administration Mode
Contact management enables traditional CRM with various customer's histories that serve as a ground for messages and a type of marketing campaign.
Community management supplies social CRM with the real-time records created by clients. These data elaborate project planning and improve campaigns' ROI and conversion rates.
4. Information Channels
Traditional CRM strategy has a well-defined list of means of sending emails, notifications, and newsletters. Besides, this procedure is performed during specific business hours.
Social CRM includes the evolving and dynamic channels for interaction with clients. The same campaign may have different scheduling that depends on the prospect's activity on the blog or social network.
5. Significance of Communication
Marketing managers within the traditional CRM, decide when they will connect with their customers and what content they have to give. So, the communication process shortened to offering some amount of information that doesn't anticipate immediate feedback.
Social CRM targets sustained customer engagement. The marketing department 'listen' to their prospects and collects the themes that inflame the customer's curiosity about a particular product or service.
6. Shape of the Processes
All processes run inside the traditional CRM boil down to successful deal closing. In other words, the transaction is a focal objective.
Complex relationships of social CRM consist of relevant and worthwhile interactions that aim to meet the clients' demands and needs.
As far as you can see, social CRM uses traditional CRM as a basis for its strategy but advances it with profound insights into social media for building valid and far-reaching company-customer relationships.
Confrontation Outcomes
Drawing a bottom line in traditional CRM vs social CRM discussion, we come to the following conclusions
Social CRM extends the boundaries of digital marketing with two-way interaction while traditional CRM focuses on the promotion of its product or service.
The capabilities of technologies deprive traditional CRM of the human face of its performance while social CRM aims to humanize its company and finish their deal with 'a digital handshake'.
In contrast to traditional CRM, social CRM places customer interests instead of data into the core of the company's strategy.
So, it's no surprise that more and more business owners are willing to implement social CRM in order to advance marketing effectiveness, ROI raising, and cutting off customer service expenses.
Choose the best CRM and migrate already today!