Using a CRM system for your business every day is quite like choosing your daily outfit. Much like your clothes abrade over time, you might feel your current CRM no longer fits your company's needs. The outdated interface, lack of configuration or integration features, or the product's costliness could cause these hasty thoughts on finding a more advanced solution.
Since 2015, HubSpot has been the 'spot' on the market. Salesforce, an older platform, tries to stay competitive and keep up with the new generation, without changing its principles. So, let's pin both CRM giants and explore the Salesforce to HubSpot migration.
Salesforce vs. HubSpot: Consider Your Options
Clothes are narrowed down and selected by size, season, or occasion. You have to weigh all the pros and cons of the desired "outfit" and choose whether these parameters fit your company's needs.
Introduced in 1999, Salesforce is a powerful software and an excellent choice for businesses of all sizes. Over a decade later, HubSpot CRM, a simple, intuitive platform designed for small to midsize companies, launched into existence. Unlike Salesforce, HubSpot has some limitations in customization at present. As many companies give up on their CRM due to their complexity, considering an easy-to-use product may be in your line of sight.
Salesforce vs. HubSpot: Benefits
To make your CRM 'outfit' look put together, you should know your future platform's primary benefits.
Salesforce: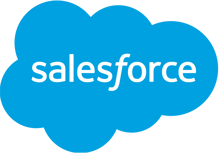 Offers extended integration and synchronization opportunities that lighten collaboration and deprive departments of mistakes
The software includes a contact manager that gives you a complete view of the prospects and vital insights to their social media activities.
Customized workflows of sales and marketing automation help assign tasks or monitor each employee's performance, the department.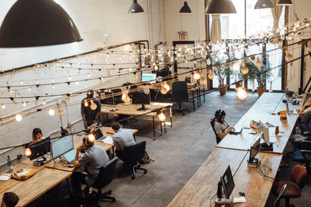 The user-friendly interface and winning design allow you to manage all critical processes.
The ability to integrate with Google applications allow you to build a seamless mechanism for logging emails and creating contact databases.
Pipeline Tracking and Deal Dashboard tools are comprehensive enough to easily monitor where things are going and how deals are progressing.
You can create templates for repeatable follow-ups, allotting more time for sales reps to be more productive.
Sidekick integration gives real-time notifications whenever leads engage with your business, like when they visiting your website or open emails.
Salesforce vs. HubSpot: Budget and Pricing
Salesforce reduced its costs in the past, and there are some platforms in today's market for even less. HubSpot is the prime example; it's free.
If you're a midsize business looking for a low priced, easy to use CRM, then HubSpot is the system for you. Although Salesforce is great for analyzing metrics, it's harder to set up and use it to its fullest advantage. To transfer your data from Salesforce to HubSpot, follow the next steps to perform the migration without a fuss.
Salesforce pricing editions are:
Lightning Essentials for $25 per month/billed annually
Lightning Professional for $75 per month/billed annually
Lightning Enterprise for $150 per month/billed annually
Lightning Unlimited for $300 per month/billed annually
HubSpot pricing is:
Free as a bird for an unlimited number of users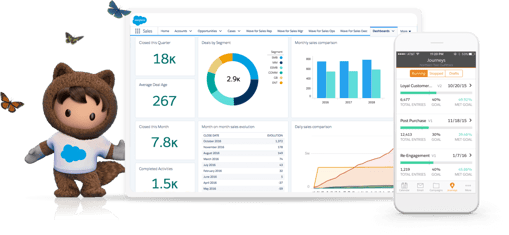 Salesforce to HubSpot: Tips Before the Migration
To reduce the possibility of unexpected drawbacks during and after the switch, we recommend taking some time to get ready before moving. Consider the following steps:
Since HubSpot is free, you can try it out ahead of time, allowing corrections before the final transfer occurs.
Identify all the dupes and outdated information and extract them from the existing CRM. That way, you don't have to deal with it after the process.
To avoid losing any critical data, download an off-site copy.
If you want to alleviate your staff's resistance to work with a new solution, notify them before transferring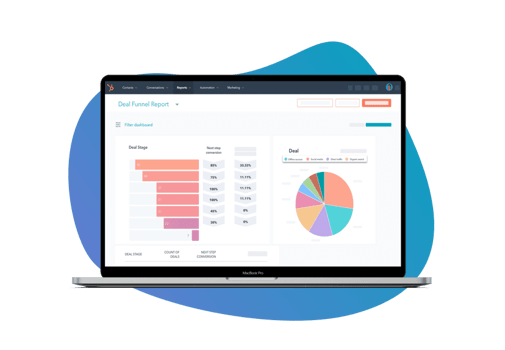 Salesforce to HubSpot: While You're Migrating
The complexity of switching to a new CRM depends on the number of records and the different configurations. You'll need to find a service that will deliver the results you want. At this point, you may consider an automated migration service. Trujay will help you move all your data to HubSpot quickly and securely.
Like HubSpot, Trujay offers a user-friendly interface and can complete your migration with just a few clicks. The online converter includes a free deduplication option that cleans out dupes in your CRM during the process.
Finally, the SaaS pursues no downtime for your business processes to get back to work right away. You can start migrating from Salesforce to HubSpot in two easy steps using Trujay's Self-Service tool.
Trujay's Self-Service tool is an automated migration that migrates customer data for you, so you don't have to lift a finger. We bridge the gap between almost all CRM data migrations, including Salesforce and HubSpot.
Perform the data migration process on your own with Trujay's Self-Service Wizard. The main features of this option are:
Free Sample Migration
Cost-conscious migration
Quick turnaround
Objects and users matching
Automated migration process
Salesforce to HubSpot Migration: How to Move CRM Data Using Trujay's Self-Service Tool
Step 1. Go to Trujay's Self-Service tool and register your account. Provide your name, email, password, and enter the phone number; or sign in with your social network accounts or as a CRM user.
Step 2. Select your current CRM and future CRM from the drop-down menus by filling in all required credentials.
Step 3. Afterward, you can choose objects that you want to migrate or you may change the specific mapping fields on your own. Click the 'Customize Mapping' button. If everything is right, click the 'Start Sample'.
Step 4. When the Sample Migration from Salesforce to HubSpot is finished, you may evaluate the results. If you're satisfied, choose an insurance plan and start a full migration.
Step 5. In case something goes wrong and you want to change migration options, click the "Change fields mapping" button. You can re-run your free sample migration and change mapping fields as many times as you at no cost.
Guided Self-Service
In case you've reviewed our self-service tool, but you don't want to use the self-service tool on your own, we have your back.
Our Guided Migration Service allows you to simply pay for 5 hours of technical support. You'll have a dedicated, personal account manager discuss your options, guide you through the mapping process, and/or do the entire Self-Service Migration for you. For more details on our Guided Service, visit our Guided Self-Service Migration and get in touch with our experts at sales@trujay.com. Characteristics:
Cost-conscious
5 hours of expert support
Less time-consuming
Personal account manager
Automated migration process
Custom Migration
Trujay's Custom Migration Service is a more personal and less DIY-type of approach. Our account managers will guide you through the entire process.
Custom Migrations provide you with a personal account manager, migration setup, customization of migration, migration assistance, and the following features:
Higher cost
Almost no limitations
Very low involvement
Personal approach
Little to no time consumed
Pre/Post-migration validity
Automated migration process
Salesforce to HubSpot: Post-Migration Advice
Your ensemble is almost put together. Here are some tips for system implementation and configuration:
Check to make sure all the records are transferred to the proper fields
Make sure all the relations are restored in the right way
Modify your filters for reporting tools
Create personalized workflow rules
HubSpot offers a wide range of tools for users to learn and master. It's vital to be engaged in your employees' learning curves. You may consider the following tips to help boost your staff performance with the new system:
Explain why the new platform is necessary by providing examples from the old solution that negatively impacted performance. For instance, show how the previous software had information gaps and caused a decrease in sales
Do not overload training, especially in the beginning. It is better to provide small portions of information, so your staff doesn't get overwhelmed
Equip your employees with online tutorials, such as Youtube videos
Make the learning process fun! Create incentives for employees who complete specific modules
You're Ready
If your goal is to implement an easy-to-use but effective CRM, then migration from Salesforce to HubSpot is for you. Don't forget all the hints above before starting your data transfer using Trujay's automated migration service.
What are you waiting for? Launch your free Sample Migration to see the service in action or estimate your migration price at no additional cost.