Editor's note: Today's technical and functional capabilities of CRM systems easily facilitate the companies of various sizes. However, some of the organizations can experience a number of challenges starting from the insufficient ways of developing the business strategy to poor CRM user adoption. CRM professionals and consultants can help you solve these issues, enhance the sales revenues, as well as improve the customer knowledge and retention.
Today we present you an interview with Mike Driver, a founder and director of logiCRM Lt, CRM and change expert. Together with Mike, we will explore a story of CRM evolution, the main platform's capabilities, and the recommendations on how to teach and streamline the learning curve of your team in adapting to a new solution.
1. What has inspired you to select this particular career path?
When working as Sales Director of an SME the realization that the monthly reports could be produced much move quickly if all the sales team used the same system.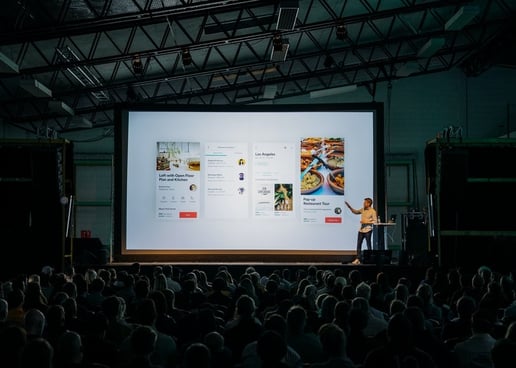 2. What are the main stages of CRM development and progress?
There is nothing new about Customer Relationship Management, it's been carried out for many years, well before the electronic age. It was in the mid 90s when Contact Management systems were developed and this triggered the growth of what became CRM. In the early 2000s there was a trend to develop 'heavy duty systems' which tried to do too many things, in my opinion, however this was the period when CRM grew fast. Unfortunately, many of these became too complex and difficult to use so while much investment was made, corporates were not getting either the ROI or usage which they wanted. This was particularly the case in B to B salesMy view is that it is much better to have applications for each specific function, CRM, Accounts, Operations etc., and ensure that they are closely integrated with clear master data rules. 'Let CRM do what CRM does and make sure it does it well!'
3. Can you single out the 3 mandatory CRM capabilities that every platform should obtain?
Yes – While being comprehensive, it must be simple to find records and enter data – and I mean simple! It must be able to manage entity relationships, so that any piece of data only has to be entered once. For example, adding any contact, or product to an opportunity. All records show the relevant links. Thirdly to have the flexibility for any user to design their own screen displays, add/ change columns and sort orders which they want etc., and create a customizable dashboard with drill down for further analysis.
4. Would you provide our readers the recommendations on how to teach and streamline the learning curve of their employees in adapting to a new solution?
CRM involves change and this is a continuous process. It has to start from the top with a clear vision and this needs to be communicated to staff. It needs to include the benefits and how things will be better. Be careful though not to overkill, keep expectations at a manageable level. Don't do or say anything you can't provide. The involvement of representative of users from each function, right from the start, is important. The more users input and recommend the more ownership they assume and hence the more reason why they would want it to be successful. Also the more likely that the system design will match their requirements. These will act as role models, ambassadors, super users etc as the project progresses.The project team must keep the project objectives in mind – take time out to remind everyone why it's being done and remember that the majority of the end users don't care about which system is used, they just want something that is efficient, easy to use and enables them to do their job better.
5. Can you share some suggestions on how to choose a right CRM for business,as well as fit the company objectives?
The answer here is simple – get a good understanding of all the business requirements and then go and kick some CRM system tyres. It's not whether a system does something (most do), it's how they do it. When looking at a system, you drive the demo not the CRM salesman. You want to be shown what you want to see, not what he/ she wants to show you.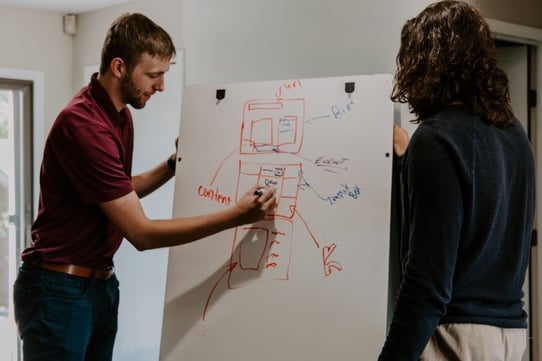 6. Would you mind telling us the most interesting and exciting success stories?
Working with a small division of one of the major banks who were just launching a number of financial products, the management objective was for more time (calls and meetings) to be spent with Tier One clients. We put in a couple of fields: to categorise clients by Tier and to record their corporate group and trained all 6 European groups to enter data in the same consistent way. Each month the percentage time spent on Tier 1s per group was shown together with the % target, so management could monitor and check performance. As a side line they could see all touchpoints with all offices of the same bank, Europe-Wide. Simple but very effective, just the way all CRM should be. Training all the worldwide users of a CitiBank division in a CRM upgrade using a combination of face to face and online. My colleague did the US, I did the restGenerating material and training all the European sales executives on a Siebel roll-out for Lexis Nexis in 6 weeks by myself.
7. How do you think, what are the main aspects of Al influence on CRM in the future?
Well it has to be driven by user needs (which are driven by client service management improvement). If these dictate the use of AI then it must be used. In one sense AI is a natural extension of client behaviour prediction.As a general comment (not just AI related), technology advances much quicker than the average user need or desire for change and my view has always been that if something technical specific is a business requirement, a technical solution can normally be found.
8. What CRM books and conferences would you recommend to our readers?
My blog: www.logicrm.com !
A lot thanks to Mike for an in-depth interview with practical suggestions that will help our readers to implement the successful CRM strategy, enhance the the client retention and boost sales.
P.S. Are you looking for a fast and secure way to enlarge your business prosperity, and want to migrate CRM data to the advanced solution? Take an advantage of an automated migration service Trujay and perform a data import fast and securely. Get a chance to see the process in action and try a free Demo Migration right now!