Editor's note: Nowadays, as the customer experience has an extensive impact on the metrics of a business ranging from consumer loyalty and brand equities to cost saving and increased revenues. Thus, we decided to present an interview with Colin Taylor, CEO and CCO (Chief Chaos Officer) The Taylor Reach Group, Inc. Recognized as one of Canada's leading contact/call center experts, Colin shares exciting stories of his successful career path as well as gives practical insights on how to improve productivity, employee engagement, and service level performance. Also, he singles out the main points of CRM importance and how the system can influence the sales cycle.
1. Do you mind sharing the brightest moments or funny stories of your career path?
It has been a fantastic and wild ride so far. I have been fortunate to work with some great colleagues and clients. Our efforts have been recognized for excellence on two continents and we are regularly ranked among the most knowledgeable resources for customer experience, contact center and call centers, all of which is very flattering. But the best part of my career so far has been helping to develop experts in customer care, customer experience and call and contact center management. Collectively we have helped thousands of organizations improve the way they interact with millions of customers.
Regarding funny stories, there are too many to mention, a sense of humour is actually one of the attributes we screen applicants for. It is important not to take ourselves or the vagrancies of life too seriously and if you don't have a sense of humour, its just not funny and work becomes a four letter word.
2. What are the secrets of your success and the essential points of your motivation?
I think we are all learners and that it is our learning that leads to speculation about what could be possible. In my office I have a sign that reads "Always Make New Mistakes", if we are making new mistakes, we are learning. Of course if we are simply repeating old mistakes, we are failing to learn. I think it is this quest to always make new mistakes that has led me to experiment, innovate and persevere.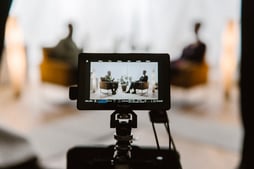 3. What are the best methods to improve customer experience? Are there effective tools or techniques that you would like to share with us?
Wow, that's a far reaching question. In terms of the best methods for improving customer experience, I would share the following strategy;
You need to know what the customer experience you are delivering today. This is the old maxim that you can't manage what you can't measure. To gather this information you will look at surveys (Customer Satisfaction, Net Promoter Score, Customer Effort etc.). Ideally you will measure this not just at the enterprise level…"how satisfied are you with your dealings with brand X", but also at the process or journey level… "how satisfied were you with your online order process" and the interaction level… "how satisfied were you with you interaction on May 4th". With measurements in place you can establish the baseline against which you can measure future improvement.
Identify what customer experience you wish to deliver. This sounds easy, but a surprising number of organizations haven't really defined this. A mission statement that says the company is committed to "a world class customer experience" doesn't do it. You need to be specific. In all of the company communications, marketing, and advertising we make statement and create expectations on what the experience should be. These messages and expectations need to defined and documented to define the customer experience that the organization wishes to deliver.
3. Now we know what we expect the experience to be and how we are performing, we can begin to identify how to close the 'gap' between the two. This stage likely involves journey mapping and aligning the contact center training, and coaching to the desired experience.
4. As it states on your website: "We do not believe in a cookie cutter approach where one size is supposed to fit all." What do you mean by that?
No two call or contact centers are the same, their evolution to get them to where they are today is unique, the nature of their contacts and customers is unique and their goals and ambitions for the center or their customer experience is also unique. To approach each project with a single of small set of solutions, is akin to only having a hammer in your tool box…every problem looks like a nail. We look at each organization holistically and examine all of the 'moving parts' or the each activity or process that touches the customer or the contact center.
5. As customer-centric organizations include a lot of data, is it critical to set up CRM and how can you benefit from using it?
Data is king, at the end of the day the person with the best data wins. Seriously, in order to be customer centric you need to know your customer, in great detail; what are their preferences, what products or services do they consume and they supporters, advocates or detractors etc. If you do not have a CRM or similar system, how will you capture, analyze and leverage this data and information to be customer-centric? A CRM of some type becomes table stakes for customer centricity and customer experience management.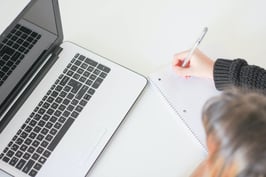 6. Colin, in your opinion, what are the stages of sales pipeline and how CRM software can impact the cycle?
A CRM isn't just a sales tool, it is a customer information management system. CRM was a strategy before it was a technology. The strategy was to know and track all aspects of a customer, or prospects interactions with the company to improve sales, service, support and customer service. CRM technologies originally evolved out of Sales Force Automation (SFA) tools and Customer Information Systems (CIS).
From a sales pipeline perspective the most common stages are 'Suspect', those who may have a need for your product or service if only they knew you existed, 'Prospect', those who do know we exist and may have a need for our product or services, 'Qualified' those who do have a confirmed need for our products or services, 'Proposal', those have a proposal from us regarding purchasing our products or services, the final stages are resultant; Closed- Won, Closed – Lost, and Withdrawn.
From a customer experience perspective we want to be able to leverage known customer information to gain insights into the customers' behaviors and satisfaction. Are they prospects for an upsell or a complimentary product, Are they at a high risk to attrite, are they advocates/detractors, do they interact digitally etc. All od which can help guide us to improve our services and offering to deliver a better and superior customer experience, that also improves Life Time Value, sales, revenues and share of wallet.
7. To sum up, would you give our readers the final tips on how to overcome their customer experience challenges, so they can start working on it right away?
I would suggest that you need to know where you are today and how you are performing, You need to know that every situation and client is different and that one size will never fit all companies. You need to define where you want to get to in terms of the customer service over what time horizon. This will then allow you to create a roadmap to realize your goal. Finally I would suggest that the contact or call center is a great place to begin to implement changes as more than 50% of customer interactions will generally occur in the contact center.
We would like to thank Colin for the interesting answers about the main steps of his background as well as useful advice towards defining and managing customer experience. For sure, our readers will enjoy learning your tactful and strategic insights and implement them into working process.
P.S. You can also check other our interview articles.