Editor's note: Nowadays the value of customers raise upwards, and companies require a full view of a client for offering a personalized, customized product or service. With CRM solutions, businesses have a holistic insight into customer needs and interest that can be used for marketing, sales and service as well.
Today we are glad to present you an interview with Barry Dalton, a seasoned expert in digital customer service consulting and Principal – Digital & Business Technology at Strategy&. Barry shares with us his thoughts on CRM, social media and data quality for effective customer service.
1. Could you share with us the most memorable and decisive moments of your career?
Thanks for the kind words. I distinguish memorable and decisive when it comes to moments in my career. While I have some very memorable moments mostly centered around the variety of people I've had the opportunity to meet and work with, they did not necessarily lead to major career decisions. Well, at least not immediately and directly. Because, all the decisions we all make are influenced by all the prior experiences we've had and people we've met. So, that being said, I would have to say the number one decisive moment for me was in 1987 when as a sales rep, I volunteered for a new project to help my company develop a client-server sales automation application. I remember carrying around this portable computer we nicknamed "the lunchbox" to field test features and things such as dial-up synchronization. Participation in this project before I think the term CRM was ever penned, was the launching pad for the next two decades of my work in this CRM space.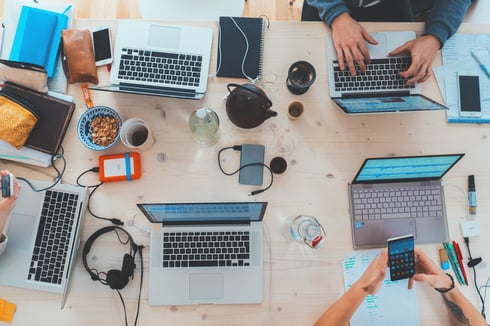 2. Can CRM solution improve the quality of customer experience? How?
In terms of strategy, your lead-in articulates the challenge for companies that have this lens. Those companies are developing departmental strategies. They should be developing and executing customer strategies. And effective enterprise-wide customer strategies extend far beyond the traditional front office functions of sales, marketing and customer service. Think about the invoice or monthly statement. They are customer touch points. Who has responsibility for generating those invoices? Accounts payable which is typically a function of the CFO. Does the CFO have a customer strategy? Her work impacts the customer experience. Doesn't it? Can CRM improve the quality of the customer experience? I certainly hope so. That's kind of the point. The challenge with that is, as you mentioned "CRM" too often conjures images of technology. And historically, more often than not, CRM technologies have been implemented to automate production and operational processes. Compare project approaches for CRM and ERP and its difficult to find many differences. CRM is about using data and insights to understand your customers better (and do something with that information), not about running processes better, faster and cheaper.
3. In the perspective of new communication channel, how can companies use this passive contact? Can it be a sufficient leverage in business improvement?
I don't necessarily view social engagement as passive. Certainly, brand mentions for whatever reason are in large part unsolicited. But in fact, a call into the contact center or email is also unsolicited. And the value of unsolicited, unstructured customer conversations is of much greater value than structured, solicited data such as transactions or surveys. Because what we really want is the answer to the question "why"? We know what you bought. But do we know why? Unsolicited, unstructured customer data is of great value in driving business improvement. Unfortunately, in most organizations there is a misalignment between the data collected and its value. eConsultancy did a survey that showed most companies (66%) are still using email as the prime source for customer data. Where behavioral data was collected by only 45% of those surveyed.
A few years ago, when I was working in the emerging space of speech analytics, I came up with this concept of the "perpetual focus group". This is what this type of social data represents. Social is at the heart of that as it is not just between the customer and the brand. It is often among customers. This unfiltered dialog can provide a wealth of knowledge that the organization can use to drive improvement across the enterprise. Now, the technology is at a level of maturity to capture and make sense of all that unstructured data. Its a huge opportunity.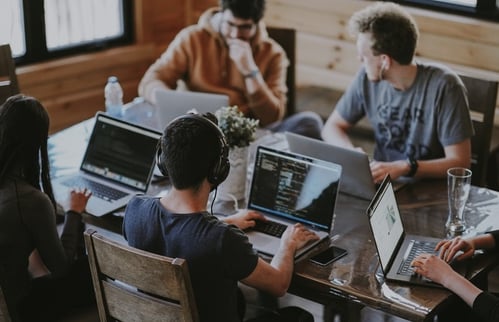 4. Barry, in your opinion, how can CRM improve data quality? What advantages does this process bring into customer service?
Well, CRM is data. Thats what its all about. But CRM is dumb. It collects and stores data. Data quality is the responsibility of the people making decisions about what goes in. And data quality is subjective. What is valuable for Target may be different than for Direct TV. Here's where good data really has value for customer service. As I said earlier, its not about automating processes, handle time or first call resolution. A focus on that will continue to result in focus on cost to serve. And handling the same inquiries over and over and over, just doing it faster is kind of stupid. Isn't it? The value of good CRM data to customer service is that it provides the platform for customer service to redefine its value proposition to the enterprise. Customer service has the opportunity to be the analytics hub for the company, developing analytics capabilities, using this CRM data to solve the root causes of service demand. Working with functional owners to eliminate high volume, low value interactions then allows customer service to focus on high value interactions that connect more directly to driving revenue and profitability. Thats the value of CRM to customer service.
5. How can we structure the client engagement with CRM?
Client engagement and CRM need to be designed from the outside in. There's a lot of activity and dialog around customer journeys and the like. And those are a valuable tool. But they are not the end all. Aligning CRM with the customer journey to define what information would be valuable to understand at each touch point and then defining an engagement strategy that delivers customer value and gives the customer incentive to share that information is where the two converge.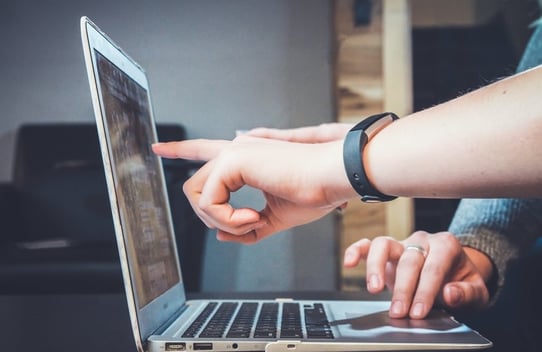 6. Currently, marketing and sales performance use the social channels for targeted and personalized campaigns. Can we use the same approach in boosting customer digital experience? How?
Social channels (how ever that is defined) are certainly a vehicle for enhancing customer engagement and delivering post-sales support. Its not however a savior for gaps in service strategy or a pervasive customer service culture. We've seen examples of companies that have build social customer care programs while the overall perception of the brand is very poor when in comes to service. Social customer care is at an inflection point now. Many brands chased the shiny object. Stood up capabilities, command centers and all sorts of other cool Mr Gadget kind of stuff. The challenge is now to operationalize those capabilities to deliver mutual value.
7. Barry, could give some tips on how to increase clients retention?
The first thing necessary to increasing customer retention is understanding why your customers really engage with and buy from you. That sounds basic. But, how deep does the understanding really go? The customer has a job to do. And you have a product that helps them do that job. But is that really the reason they keep coming back? It maybe. But, where's the data that supports that? After knowing what really draws your customer to your brand, using that information to create incremental customer value will keep your customers coming back.
We'd like to thank Barry for his expert insights into business processes and customer service management with CRM solutions. Some tips from this post will be helpful for our readers.
P.S. In case, you considering about CRM migration, you will find an automated service Trujay as a practical option. The SaaS enables a fast, accurate and direct data switch without coding or importing. Visit findmycrm.com for more details.