Editor's note: Being a combination of technology and strategy, CRM systems facilitate the front-line processes of all-sized businesses, as well as non-profit organizations. The digitalization of interactions delivers piles of data so, apart from collecting, these records should be analyzed for the effective and profitable performance.
Our post will be interesting for the non-profit organizations as long as today we talk with Chad Stewart, a founder and chief software adviser at Smart Thoughts LLC. In this interview, he shares his thoughts on business strategy, data management and the choice of CRM.
1. What does attract you in this work?
I enjoy solving business challenges. And, I enjoy technology. So, the combination of solving business problems with technology was a logical fit. In the last 12 years, I have worked with many nonprofits. And, that has been very rewarding to see how the use of technology can be used to help organizations with social missions and strategy.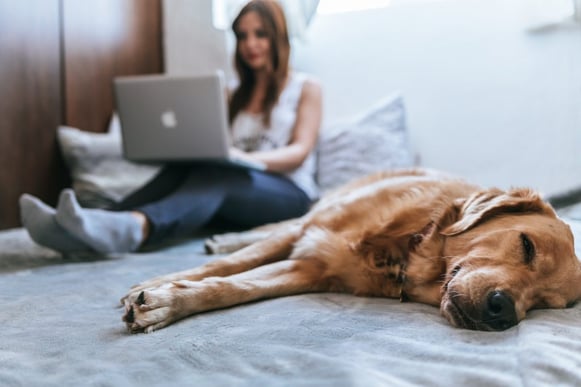 2. Could you tell us more about your company?
We are a Software Advisement & Consulting Firm which helps Nonprofit Executives make Smarter software decisions. We have specialized in Membership CRM Software, Donor CRM Database Software, Social CRM, & Marketing Automation software selection and assessment consulting projects. Nonprofits are like every SMB; they lack resources and time. That said, we help with providing skilled human resources in place to help analyze and assist with formulating the information required to make smarter software decisions. We are not a "15 minute" phone software advisement firm nor are we a "Big Consulting Firm" which charges an exorbitant amount of money. We are solving an IT expertise gap and providing software product knowledge to help nonprofits achieve their mission.
Nonprofit CRM software can be useful in a variety of scenarios, including:
Donor management: Nonprofit organizations rely heavily on donations from individuals and businesses to fund their operations. A CRM software can help manage donor information, track donations, and streamline communication with donors.

Volunteer management: Nonprofits often rely on volunteers to help with their events, programs, and day-to-day operations. A CRM software can help manage volunteer information, track volunteer hours, and communicate with volunteers.

Event management: Nonprofits frequently organize events such as fundraisers, charity walks, and galas. A CRM software can help manage event registration, track attendance, and communicate with attendees.

Grant management: Nonprofits often rely on grants from foundations, corporations, and government agencies to fund their programs. A CRM software can help manage grant applications, track grant deadlines, and communicate with grantors.
Overall, a nonprofit CRM software can help streamline operations, improve efficiency, and enhance communication, which can ultimately help nonprofits achieve their mission and goals more effectively.
3. When it is the right time for adoption of CRM system?
There are many reasons to explore CRM. And, each organization is different so the answer is as unique as one's fingerprint. Generally, a CRM system should be reviewed when you are struggling with excel spreadsheets, need to develop better relationships, and can't advance your mission due to inefficiencies. Quite frankly, I believe the biggest decisions occur when you need to replace one. Those signs are a little more subtle. But, for most, you should consider looking at a different system when your system is:
5 Years or More,
2 Versions Behind,
On Premise Only,
Lack Mobility,
can't report on the data,
Lack of Segmentation,
your organization suffers from Disparate Data Syndrome.
4. When the organization decides to implement or change their current CRM, should they make any improvements in the strategy?
I would say that over 60% of the organizations who call us, don't need a new CRM software. Rather, they have a people and process problem. That said, your strategy should guide your software choices.
For example, if you are having a challenge with retention or referrals, then seeking a solution like Contactually which helps facilitate and nurture stronger lasting relationships should be at the core of your decision criteria. Conversely, if you need to develop relationships through social insights, then perhaps a Social CRM technology such as Nimble or Insightly may be likely options. If you need a full featured CRM solution, then perhaps Pipeliner may be right for you. The idea is that strategy is at the heart of technology choices.
5. What are the weak points of the cloud CRM systems?
For the constituents I serve, Cloud deployments tend to be the best choice. The openness, ecosystems, and price make the Cloud very attractive. However, it is not for everyone. As you scale in size, the argument can be made for on premise. Further, control of the system, security, and view on ownership may be more advantageous than the cloud.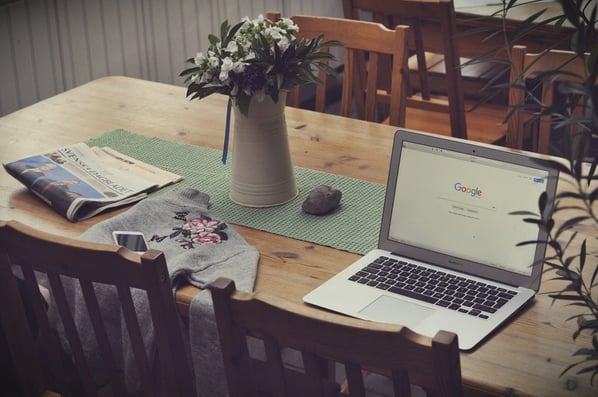 6. Can CRM optimize their performance and help to strike a healthy balance?
Size matters. And, as organizations grow they then to require more than some systems were designed to provide. That's the reason why having an Open API is so necessary. There are times when you need more to achieve greater things. For example, in the nonprofit association community, those businesses require very strong event management. There are best of breed solutions which can integrate with CRM to solve that type of need. The key is obtaining a strong master CRM tool which can be extended.
7. Can you give some tips how to avoid system overcustomization?
There are some very rare times when customizing actually makes sense.
In my opinion, here are a few times when it may make sense. First, when an off-the-shelf solution is more than you need. Second, when an off-the-shelf solutions won't integrate. Third, your organization truly has unique processes. For example, in membership nonprofits, they often handle or act as a certifying body and manage certification programs. I find this area is often very unique. So, customizing the software to manage such diverse processes is almost a given.
The general rule still applies: whenever possible, you should avoid customization like the plague. Tailoring is different. I believe that an organization should take advantage of "tailoring" to help with many things. I don't see that as a huge problem.
Many thanks to Chad for this in-depth and engaging interview. We are sure that it will be quite helpful for our readers who consider to implement or migrate to another CRM.
P.S. If you are looking for a fast and practical CRM switch, you may take the advantage of an automated solution Trujay. Visit findmycrm.com for more details.