Editor's note: Today, we present you an interview with Clinton David Skakun, a great CRM strategist, developer and problem solver. Being a founder of Moveelo, Clinton, like no other, uncovers the secrets of business development and customer engagement. So, welcome to discover useful advice and own experience how to be on a common ground with clients to achieve your company's prosperity.
1. Would you mind telling us about the tipping points of your career route?
Yes! The first major shift was when I was able to quit my job and became a full time self-employed developer. Soon after, I moved to Mexico and connected with a number of other expats who did what I did. A few years after I started stumbling over some viable product ideas outside of freelancing. This is the next shift I'm currently in, which is becoming a full time in business products and slowly phasing out of freelance work.
2. What attracts you to this work and inspires you to create new solutions?
I love business. I've built lots of tools for different audiences in the past but I find myself building tools for my own business and clients on a continual basis. Overall I see a lot of opportunity to make a big impact in the B2B space, which is a little neglected, as much as you see new services popping up everywhere.
I also love starting very small on a one-solution product and working in new features as customers grow into it. I've spent years on a few full-blown apps that no one will ever use or hear about only because I was too eager to assume what the entire market wanted. Small products are a chance to find a niche market, make an impact and fail fast if the idea is worthless.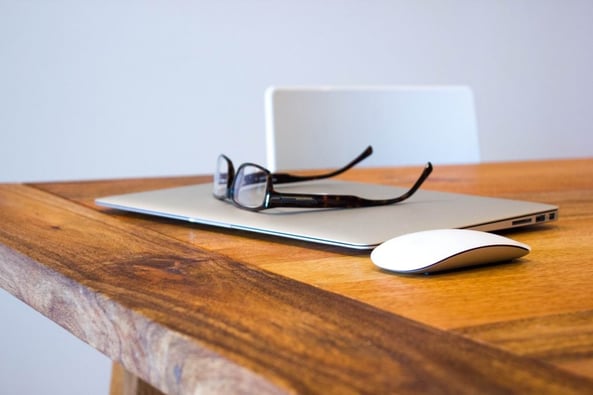 3. What is the secret to long-term and prolific vendor-consumer relationships?
A have a few theories from experience:
Solve the problem better than anyone else in the industry. It sounds simple but if people aren't seeing a return for the money they dished out it will be hard to keep them on board long term. You need to solve their problem, not only once, but over and over again.
Dig deep into understanding your customers, understanding their motives, what they are trying to solve from your service. This will tell you what your market is really trying to solve vs. what you think you're solving for them. It's pretty easy, you can just ask them: "Why did you sign up for our service? What are you looking to do?"
Another way is just, treat them like people instead of users. Most big, successful services have service reps responding with pre-set answers and you get the feeling you're not that important.
I've monitored signups with tracking software, saw a user sign up, saw an application error happen and sent them an email by hand explaining that I was handling their account before they had a chance to send me one. That might be my number one tip. It's hard to scale but it's a great way to get your first true 100 fans (aka customers who love you). It's much better than sending a support ticket only to have the person ask "Did you do X? Did you do Y? Here's a link to a generic support doc…"
Another way to create a deep relationship with your market is content marketing. This is where I go wrong a lot. You need a medium where you can create an audience (which is your customer or prospect) and hand them value-adding content on what interests them, questions there are few answers for, guides that no one else is publishing. Content that your audience wants more of after reading it. This is a lot less directly effective but much deeper in the long run.
One example of this would be a blog article I published called "5 Steps to Create a Killer Tagging Strategy" where I give an interesting outlook on the use of tags in Insightly. You might write a guide on how you use Segments or Groups in Mailchimp and how it makes your workflow easier.
4. Have you personally used any CRM software? What things were impressive and what were rather discouraging?
I used SugarCRM a long time ago only to be overwhelmed by it's complexity. Right now I use Nimble and AgileCRM. I'm really impressed with Nimble's social aspect and Agile's campaign automation and inbound features that come ready out of the box.
From all of the CRM's I've tried, I can't say there's anything overly discouraging that I've run into. Only when they're over complicated or fail to demonstrate their strengths out of the gate.
5. Do you think, social networks facilitate customer experience or have an adverse effect?
Only in the way that it helps businesses connect better with customers. You can reach people with social media you couldn't before. Better yet, you can learn a lot more about prospects and get in a conversation with them in a way like never before.
We still have a lot of maturing to do in that area. But with the right kind of thinking it can be a great tool for finding and identifying prospects. The big problem I see in social media is the one-size-fits-all approach being over used. I'm still trying to find a solid solution as well.
Still, the benefits of using data from social media to qualify leads is invaluable. How we connect to them can differ from brand to brand and something we all need to experiment with.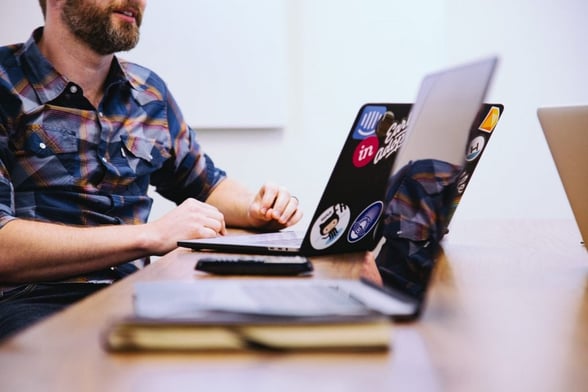 6. Are there any new trends or approaches in digital marketing?
What I see these days are a lot of companies executing really well on what were considered new trends a few years ago. Content marketing is better executed these days. Great design has become a minimum requirement. Buzzwords like "Onboarding", "Growth Hacking" and "UX" have littered feeds. Certain corners of the web are becoming much more competitive.
That said, we still have a lot of the basics to master. I don't see much of a difference between how B2B and B2C companies are reacting to the changes. Both consumer and B2B businesses are catching up. Just that the fundamentals are still the same.
7. To wrap it up, is there something else you would like to share with our readers?
I'd say keep learning, keep adapting and testing in your business. I read for years. In the end, starting a business that had actual customers (vs. freelance clients) was the best business education I ever had. You'll learn what it really takes vs. what you need on any site or any book. It all takes on a new meaning when you experience it yourself.
I'd also love to connect with you on Twitter. You can follow me at @clintonskakun or @moveelo. I'd love to connect and discuss your thoughts on this industry.
Cheers!
Many thanks to Clinton's useful answers. We are sure our readers will find this interview interesting and helpful.
P.S. Want to keep up with the time and use more practical CRM system? An automated solution Trujay may help you to transfer data from one CRM platform to another with ease, contact us.