Editor's note: Business has an ever-evolving nature, and to keep pace with the changes and stay competitive require perpetual innovations and scalability of processes. Today we are going to talk about the CRM efficiency for business growth with Patrick Kitchell, an owner of The Blue Collar Marketer and a head of global CRM at Sitecore. In this interview with Patrick Kitchell, we will discuss issues faced by vendors in the business flow processes, data management and analysis.
1. Patrick, would you mind to name the most challenging and decisive moments of your career?
I think the most challenging part of my career has been trying to understand how the tools and data should be used in an ever-changing digital landscape. Therefore, the most decisive moment in my career happened a few years ago when I realized that "Traditional CRM" as we understand it is dead (or dying) and disruption at the application level for sales, service and marketing has really only just begun. Because of this disruption in the market, my own skill set, mindset and purpose must also be disrupted. I like what Thomas Power explains the shift from being Close, Selective and Controlling to being Open, Random, Supportive.
2. What impact has CRM solution on the business growth? Can the company be successful without this technology?
Yes and No, there are lots of organizations that do not have a dedicated CRM system. I think, what is important, is to understand when we look at what needs an organization has and what processes it follows. I think if [CRM implementation] done right, CRM interconnected with our systems can give organizations a data foundation that can be used cross-functionally to operationalize the business further. Since data is the Holy Grail, companies need to find out which data is important to them and how to manage it. A CRM toolbox [which is] done right most certainly delivers value back to organizations.
3. Patrick, what are the common mistakes of this process? Can you give some tips to overcome them?
There are lots of simple mistakes that can impact negatively. A few examples. 1) Not be aligned across functions on terms and definitions. Very important that people understand how things are called, why they are called [like] this and how things work. 2) Marketing and Sales pipelines should be integrated into 1 pipeline. Since marketing is participating more and more in the buying cycle, it is important to have 1 pipeline that measures campaign attribution and contributions from both sales and marketing. 3) Lack clear KPIs that bind both marketing and sales. It is important to have a clear understanding of what are the Lead KPIs. 4) Audit: Not having the ability to audit Lead data to know how long the lead has been in each stage, who has handled the lead, etc.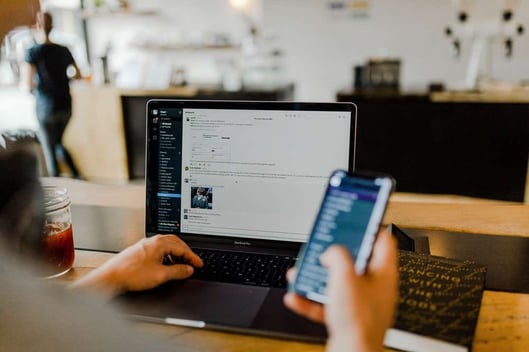 4. Does the e-mail marketing still an effective tool for clients' conversion?
I am not an email marketer, but I believe that email is still converting and as long as email is relevant then people will read them.
5. What record types should be collected first of all? Is there any specific frequency of analyzing?
The Holy Grail is data. From data, all good things will flow. Organizations must invest in creating processes and incentives for employees to enter data properly. The more automated data creation, the better the outcome. I think all data should be forced into standards to make it operationalize, and data should be seen as a living entity that can breathe life into many activities through analysis going forward. For example:
Account information including industry data should be standardized
Opportunity information
Activity information
Campaign information should be standardized
Web data information as related to contacts, leads, opportunities and analytics should be standardized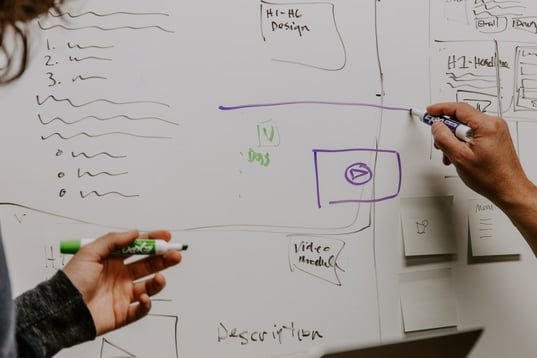 6. Can you give some tips how to configure such processes as – marketing, sales and reports?
I feel this is a wide open question- if business owners do not know what is expected from them, they will not find tools or workflows that help them drive towards their personal and company goals. CRM is a toolbox and is only as good as the business processes built into it. If a company doesn't know its business processes or as different processes based on different, non-defined things, then neither CRM nor another system will ever support it. A CRM system is a very Socratic – it is just a reflection of the business and its users. If someone says our CRM is terrible, I would argue that they have no defined business process, or they have not spent the time for building in their processes in their systems.
7. Can you give some shortlist of features that will help to select the solution with flexible architecture?
This is where I would step back for a moment, and say for a CRM system is the place where organizations take action; and because of the disruption in marketing technologies and B2B/B2C behaviors disruption is coming to the CRM market too. Why? Organizations need different data and take actions more fluently and because of the Internet of things, the free flow of ideas, and data standardized CRM system can't meet the needs of the ever-changing and disruptive market. Big vendors are trying to piece together functionality like social listening, social selling, social customer service, etc. when it will not work at the end of the day. The future of CRM needs to be actionable where the organizational data originates, and there will be a move towards taking action on top of where the massive pools of marketing data, social data, advertising data are created and live. I believe that traditional CRM is dead, and a new idea of CRM is in the making; just take a look at Nimble, Pipeliner or Hubspot – these may not be the breadwinners, but they are all pointing towards a change.
We thank Patrick for sharing his ideas and thoughts about CRM in business management.
P.S. You can also check other our interview articles.
Subscribe to FMC Newsletter
No spam and promotion, just insightful information