Editor's note: Due to a CRM software, small businesses have started their campaigns on cornering market, and successfully take over the interim goals and increase their audiences, as well as incomes. Some companies fail at planning their strategy and, therefore, lose revenues or even collapse. Today we offer you an interview with David Waring, qualified CRM expert and guru of business strategy development. He is a co-founder of FitSmallBusiness.com and Marc Waring Ventures and a seasoned expert in launching and guiding sales and marketing processes of small businesses.
In this interview, David emphasizes the importance of well-thought CRM implementation and rolling out within start ups and SMBs, the role of social media in marketing and sales processes, as well as offers key tips of successful CRM adoption.
1. Could you share with us the most bright moments and significant milestones of your career path?
The first big bright spot and milestone for me was helping my first employer grow from 9 employees to over 700 in just under 7 years.
The second was starting my first successful business InformedTrades.com which was an online trading community. Growing my own business from scratch was an amazing experience as well.
The 3rd that I will mention is taking FitSmallBusiness.com from 0 to over 100,000 page views and 6 figures in revenue in it's first year. It's been our fastest growing site which is great, because we love helping small businesses.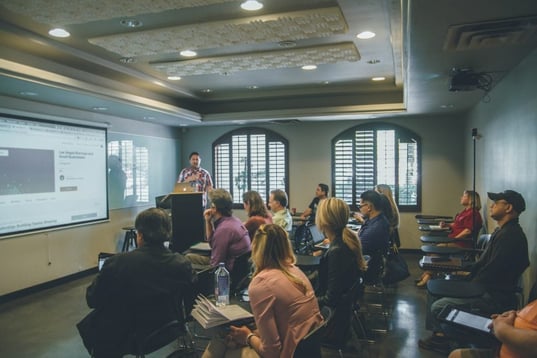 2. Has the expertise in finances any influence on your work?
Yes we write a lot of content about small business lending, and it would not have been possible without my own and my business partner's background in finance. Working in the foreign exchange market also gave me a good understanding of risk which has helped me help other business owners evaluate opportunities and decide which represent an appropriate risk for the amount of return they can expect.
3. What are the major perks startups and small companies acquire from using business platforms?
Small businesses used to be at a tremendous disadvantage to larger businesses when it came to technology. In the last several years costs have come down dramatically and software that used to cost 100's of thousands or even millions of dollars is either free or very inexpensive. So the biggest perk is that by using available technology small businesses can level the playing field.
4. David, did you have the experience of using CRM software?
Yes I have used a number of different CRM packages in my career. We currently use Insightly, and I have used both Zoho and Salesforce in other businesses. What has impressed me is how powerful CRM software is when it is used correctly. Have all your information in one place and easily accessible to the team allows you to sell and service your customers so much better, and opens up a world of other opportunities as well. The 1 discouraging thing that I can think of is how many CRM rollouts fail because the people that implement the software do not get the users on board first. People don't like to change so you need to make sure you explain the benefits and answer questions from users before you roll the software out and try and force people to use it.
5. What are the primary demands of the small companies?
Most small business owners that I talk to that are researching CRM software do not currently have a CRM software in place. They are either using pen and paper or a spreadsheet to keep track of their contacts. With this in mind the primary demands are the simple things that most CRM's can do including organizing prospect and customer information in one place, keeping track of correspondence, and tracking deal flow. Outside of that I think it really depends on the business. If you are primarily using the service for sales then things like territory management and sophisticated reporting are likely going to be important. If you are customer service based, you may want help desk functionality and bug tracking.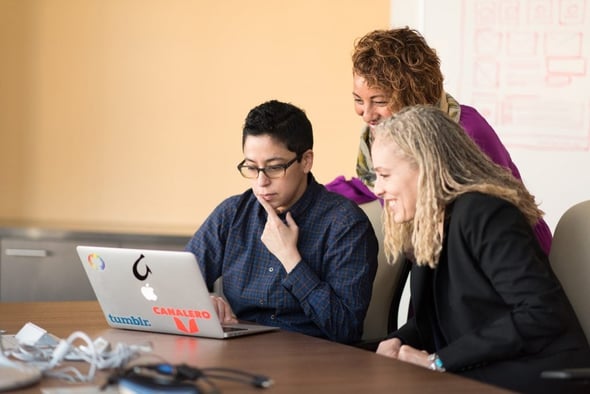 6. What are the vital ingredients of approachable and profitable project?
The number 1 mistake I see businesses make, both new and existing, is launching products and services that people don't care about. Before you build it go out and see if people actually want it, and if they will buy it if you build it.
7. Does digital marketing help small companies to increase the revenue?
If used correctly yes. However, you have to know what channel is likely to work best for your business. Too many small businesses try to do everything and end up getting overwhelmed and accomplishing nothing. First do some research to find out where your potential customers are online, and then focus your attention there.
8. The implementation and bringing CRM to life is a quite complicated and lasting process. Are there any ways that may shorten or at least facilitate it?
The biggest one which I touched on above, is to involve the people who are actually going to be using the software in the decision making process. CRM is likely to be the most used software in your firm outside of email, so people are going to be spending a lot of their time on it. Make sure they are comfortable with your choice before you buy it.
The second is to focus on the primary tasks of organizing your information in one place, tracking correspondence and deal flow first. Many systems offer tons of other features, but they often come at an added complexity that makes it less likely that people will actually use the system for the basics.
We'd like to thank David for his expert insights and exhaustive answers and practical tips. This exclusive view on the role of CRM in a small business running, as well as competent vision of sales and marketing strategies planning, will aid vendors in successful launching and implementation of CRM solution.
P.S. Feel like the existing CRM dragging you down? Maybe, it is time for changes, but you have dubious treating of data migration. Trujay will help you to dispel misconceptions and handle this process automatedly and accurately. Get more details here.