Do you need a customer database? According to the Economist, the world's most valuable resource isn't oil, gold, or land. It's data. Just how much is data worth? It's hard to put a number on the exact value. It's an intangible asset, after all. But consider this–in 2020, FaceBook alone made 29 billion dollars off of customer data.
Clearly, you can't afford to leave data unprotected. It's your company's most precious resource. Yet, you probably have customer data strewn haphazardly around your office. It ends up scribbled on sticky notes, locked in desk drawers, or sitting in an Excel spreadsheet. Customer data is the new gold, but most businesses aren't mining it for what it's worth.
You Need A Customer Data Management System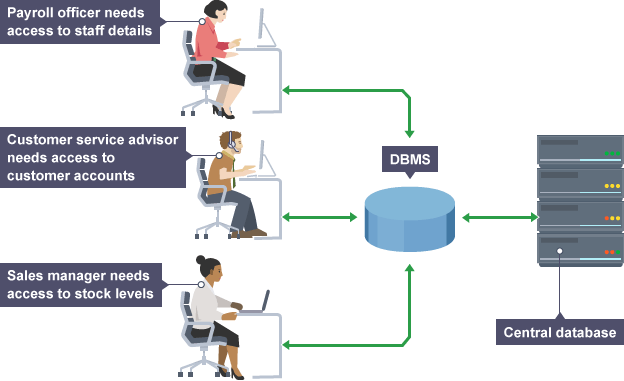 There are many different types and sources of data. Naturally, this gives rise to an abundance of data management solutions. It's beyond the scope of this article to review them all. For a comprehensive assessment of all data management systems, we recommend Gartner's industry review.
Instead, this article will highlight the benefits of one particular data management system-CRM software. A CRM is an end-to-end data solution that can organize, analyze, and protect customer data.
Organize Customer Data With CRM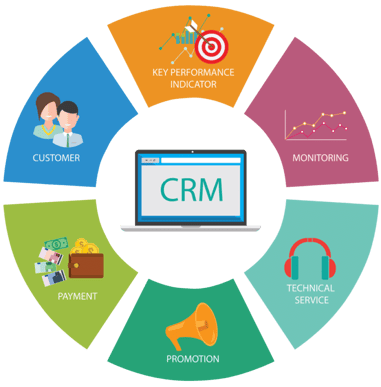 CRM (customer relationship management) is a bit like a customer database. You could think of it as a customer database on steroids. It provides all the functionality of a customer database by collecting information such as:
Contact Details: Name, Address, Email, Phone Number, Website
Financial History: Transactions, Payment Plan, Due Dates, Invoice Numbers
Order Processing: Tracking Numbers, Delivery Status
But a CRM does much more than organize customer data in a digital address book. It can leverage that data into the insights you need to sell more, market smarter, and keep your customers happy.
Data Insights With CRM
Think about companies like Amazon, Spotify, Youtube, and Netflix. How do they know you so well? They mine your browsing, listening, viewing, and purchase history for insights about your preferences. From there, they use algorithms and pattern recognition to anticipate your wants and needs. This ensures they never miss an opportunity to cross-sell and upsell their customers.
You don't have to be an industry giant to get this close to your customers. CRM makes it possible for businesses of every size.
Unlike a customer database, which can only store the information you input, a CRM continuously collects data about your customers. Then it translates that data into insightful reports. Much of this happens without you lifting a finger.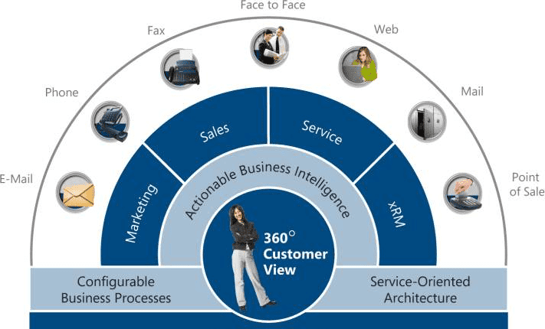 For example, let's say you want to know more about the people who are visiting your website. A CRM can collect data about your site visitors, such as time spent on the page, bounce rate, traffic source, and visit-to-sign-up rates. Then CRM analytics can produce an easy-to-read report on your website's KPIs. Marketers can use this insight to finetune their digital campaigns.
Your sales team can also use these metrics to score new leads and close more sales. Any information a prospect enters on the website via surveys, email subscriptions, and chatbox conversations is automatically bound to the CRM contact record. The CRM can even score your leads according to whatever conditions you set up, such as the number of site visits, touchpoints, and geographic location.
Management can use website data to identify consumer trends, such as geographic hot spots for your product.
Customer service benefits too by having all chatbot interactions recorded and entered in the client record. Customers won't have to repeat themselves once they reach a live representative.
In this single example, you can see the power of CRM to provide insight to every department in your company. A CRM can take raw data and turn it into actionable insights for marketing, sales, management, and customer service.
Breakup Data Silos
A traditional customer database keeps information siloed in one place and doesn't integrate with other tools and departments. This is true of an Excel spreadsheet too. It's where data insights go to die.
CRM, on the other hand, pipelines data across all channels, departments, and apps. It is an end-to-end solution that keeps all of your other software and processes functioning together. As a result, you can make better decisions based on a 360-degree view of your business.
Most CRMs integrate with hundreds of other tech solutions, from email to accounting software. If there are specific tools you are married to, check the CRM's app store when choosing a CRM vendor.
Better Data Organization = Happier Customers
Data organization doesn't just benefit companies. It benefits customers, too, because you aren't wasting their time searching for data. You can see the entire interaction history from a single window. Customer requests, queries, and complaints never get lost in the fray with CRM.
Knowing a customer's history, preferences, and personal information also helps you build a stronger rapport. You can send deals on their favorite product. Offer a discount on an item they abandoned in their cart. Or you can simply greet them on their birthday. Having your customer data organized and in one place gives you an accurate, personal portrait of each client.
Data Security and Compliance with CRM

Many customers will happily hand over their data for the convenience of online shopping or to access a promotion. But there is cause for concern. If this vast repository of data is not managed responsibly, customers are left open to hackers and privacy breaches.
This has given rise to new legislation to protect consumer data. The EU passed the General Data Protection Regulation (GDPR). It protects citizens' fundamental right to data protection and imposes steep fines on companies who fail to protect customer data. Businesses must also provide customers with a copy of their data if they request it. In the US, the state of California has passed similar regulation with the CCPA.
A trustworthy CRM vendor can offer the data security and accessibility you need to stay compliant. Just be sure to choose a vendor who follows the strict data standards laid out in ISO 27001.
A CRM system also ensures you can comply when customers request their information. All client data is stored in one location. You won't have to search through multiple apps and software systems or filing cabinets and desk drawers to fulfill their request. All data, from call notes to transaction history, can be found with the press of a button.
Organize Your Business With CRM
Most businesses struggle to manage the vast amount of data they collect, much less use it as a strategic asset. According to Forbes, 63% of companies leave their data in the dark. It sits in dusty file cabinets or languishes in some rarely visited corner of the cloud. Harnessing the power of your data with CRM will give your company a competitive edge.
CRM will also get your data organized and flowing between employees and departments. Everyone in the business can access the information they need, and business owners have a real-time view of how their company is performing.
Most importantly, you get to know your customers better. You can leverage customer data to create lifelong and mutually-beneficial relationships with clients.
Not sure what you need?
Use our free guides and tools. Just fill in the forms with your requirements and get a full report and list of CRMs that could be a great fit for your business.
Subscribe to FMC Newsletter
No spam and promotion, just insightful information