Benefits of Using CRM Software for Moving Company
Here are six ways in which a CRM designed for moving companies benefits employees:
Efficient Lead Management
A moving CRM allows you to effortlessly capture leads from various sources, assign them to the right team members, and monitor their progress. This automation eliminates the need for time-consuming data entry, ensures leads receive proper attention, and offers a comprehensive view of the lead lifecycle.
Enhanced Collaboration
Another advantage of using CRM software for moving company is improved collaboration. Sharing information about current or potential customers has never been easier. With a few clicks, you can access complete account details, including notes and documents, facilitating seamless hand-off. This fosters teamwork and boosts productivity by reducing duplicated efforts, benefiting both experienced employees and newcomers.
Pipedrive CRM is a user-friendly platform that is effortless to master. It is the creative web designer's secret weapon in the world of Customer Relationship Management.
CRM was created ready for the modern world to help users run businesses and start selling. Moreover, it is the ultimate CRM for web designers, offering a versatile toolkit that improves client relationships.
It is a web-based email marketing management service for small and medium businesses. It automates the entire marketing process - from managing your email marketing campaign to maintaining mailing lists.
Salesforce is an industry leader known for its mammoth feature set and endless customization options. The platform can adapt to any industry, from manufacturing to insurance.
Automated Task Management
CRM for moving company streamlines day-to-day tasks, eliminating the need for scattered notes or complex Excel spreadsheets to document processes. Repetitive and time-consuming tasks are a thing of the past with automation. You can set up automated reminders, notifications, and alerts for follow-ups and deadlines. This keeps employees organized and on track, whether they work remotely or on-site. Additionally, workflow automation centralizes processes across departments, promoting standardization. Access to reports and analytics is simplified, giving management real-time insights.
Remote Work Enablement
One of the most significant benefits for employees who utilize a cloud-based CRM for moving company is the option to work remotely. The COVID-19 pandemic has transformed the way businesses operate, and everyone from job candidates to long-term employees is looking for the possibility to work from home. Using a CRM system to allow team members to work remotely can be an excellent retention tactic and part of your relocation program, whether employees stay close to home or request to relocate. In cases where your moving company is offering a relocation package, with a CRM system, this transition can be seamless.
Real-Time Data and Analytics
The best CRM for moving company provides employees with comprehensive information to handle customer interactions, nurture leads, and build relationships. It also offers valuable data insights into your moving company, improving business strategies and decisions. Access to reports and insights is at your fingertips, making sharing information within the company effortless.
Better Customer Experience
Customers value personalization, especially during the stressful process of moving. Investing in CRM software for moving company is an investment in your moving company's success. It transforms customer interactions and relationships, demonstrating care and consideration throughout the moving journey.
Top CRMs for Moving Company:
In the world of moving, it's all about finding new customers and keeping the cash flow steady. Unlike some other businesses, the moving industry doesn't usually focus on keeping customers coming back, mainly because people don't relocate every day. What you really need is a CRM that not only helps you find fresh leads but also works tirelessly to follow up on inquiries, keeps tabs on your progress, and ultimately boosts customer satisfaction.
So, if you're in the moving business, take a peek at the options below to discover the ideal CRM solution for your unique needs.
SugarCRM is a user-friendly system constructed using open-source technologies such as JavaScript and PHP to enable mobile computing solutions. This CRM for moving company aids companies in developing stronger business connections, operating with greater efficiency, and seamlessly integrating with the entire customer journey. An additional advantage of SugarCRM is its cloud adaptability, enabling you to effortlessly transfer data between public and private clouds depending on market conditions, minimizing any interruptions.
Prime Features:
Discover the exceptional features that SugarCRM offers:
Sugar Market: SugarCRM offers a comprehensive marketing automation tool that smartly prioritizes incoming leads based on client engagement. It identifies repetitive tasks and eliminates them, ensuring maximum productivity in minimal time.
User-Friendly Customization: SugarCRM is highly customizable, thanks to its multi-API accessibility. Transitioning from your current CRM to SugarCRM is a breeze through API connections, leading to a high adoption rate. You can personalize the menu bar and homepage for swift responses to incoming queries.
Asset Library: Simplify the management of assets like images, documents, audio, GIFs, and CSS with SugarCRM's asset library. It even allows integration with other content management systems through pre-built templates, making your library more robust.
Sales Automation: SugarCRM's sales tools provide accurate predictions on the likelihood of closing deals, powered by AI. Adjust your marketing and sales strategies to attract more clients. Moreover, it offers automated follow-ups with potential customers, even during off-hours, until a sales representative takes over the task. Use SugarBPM to compare your services to others and get a fair evaluation of your product through price quotations.
Revenue Tracking: SugarCRM tracks the revenue generated by each marketing campaign, providing insights into the effectiveness of your spending.
Google Ads Integration: Within Sugar Market, users can seamlessly access Google Ads management tools to create targeted campaigns for new customers while retaining existing ones.
Customer Support: Prioritize customer complaints and resolve issues swiftly with SugarCRM. Customize the knowledge-based platform to empower clients to solve minor problems themselves. The service platform intelligently assigns cases to the most qualified representative based on past performance.
Pricing:
Sugar Market: $1000 per month and can be accessed by unlimited users.
Sugar Sell: $49 per user per month, billed annually.
Sugar Serve: $80 per user per month, billed annually.
Sugar Enterprise: $85 per user per month, billed annually.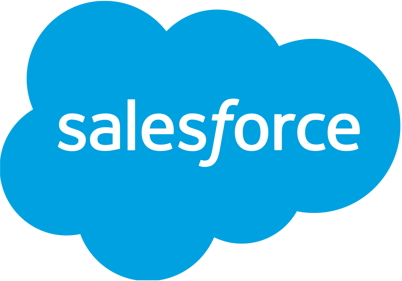 Salesforce stands tall as a renowned player in the CRM arena. This robust CRM solution boasts a wealth of features, including contact management, opportunity tracking, and collaborative functionalities, all of which can enhance the operational efficiency of moving companies.
Prime Features:
Salesforce is a prominent player in the world of Customer Relationship Management, offering a rich set of features that empower businesses to thrive:
Lead Management: Salesforce excels in lead management. It allows you to capture leads from various sources, assign them to the right team members, and track their journey through your sales funnel. This streamlined process ensures that no lead falls through the cracks, and you gain valuable insights into lead progression.
Sales and Marketing Automation: Salesforce offers robust automation capabilities. It simplifies repetitive tasks, such as sending follow-up emails and nurturing leads. You can set up workflows and triggers to automate processes, saving time and ensuring consistency in your sales and marketing efforts.
Customization: One of Salesforce's standout features is its flexibility and customization options. Tailor the platform to meet your unique business needs. You can create custom fields, objects, and workflows to match your specific requirements.
Analytics and Reporting: Salesforce provides powerful analytics tools. Create in-depth reports and dashboards to gain insights into your sales and marketing performance. Track key metrics, monitor trends, and make data-driven decisions to optimize your strategies.
Email Integration: Salesforce seamlessly integrates with email platforms like Outlook and Gmail. This feature allows you to manage emails within the CRM, track email interactions with leads and customers, and streamline communication.
Mobile Access: Stay connected on the go with Salesforce's mobile app. Access crucial data, collaborate with team members, and manage leads and opportunities from your mobile device. It's a valuable tool for remote work and when you're on the move.
Customer Support: This CRM software for moving company extends beyond sales and marketing into customer service. Its Service Cloud feature enables you to manage customer inquiries, complaints, and support requests efficiently. You can track cases, automate responses, and provide exceptional customer service.
Integration Capabilities: Salesforce offers a wide range of integrations with third-party applications and services. Connect Salesforce to your existing tools, such as marketing automation platforms, analytics tools, and e-commerce systems, to create a seamless workflow.
Security: Data security is a top priority for Salesforce. The platform provides robust security features to safeguard your sensitive information. It includes user authentication, encryption, and access controls to protect your data from unauthorized access.
Pricing:
Starting at $25 per user per month when billed annually, the cost varies based on the specific solution you select.

HubSpot CRM offers a versatile platform suitable for businesses of all sizes, including those in the moving industry. It stands out with its extensive customization options, impressive reporting capabilities, and seamless integration with well-known marketing tools.
Prime Features:
HubSpot CRM is a prominent CRM software, offering a suite of features like:
Contact Management: HubSpot CRM excels in organizing and managing your contacts. It provides a central hub where you can store and access contact information, interactions, and communication history. This feature helps you build and maintain strong relationships with your customers.
Lead Tracking: This best CRM for moving company allows you to capture and track leads from various sources. It provides insights into lead behavior, such as website visits and email engagement, allowing you to prioritize and nurture leads effectively.
Email Marketing: HubSpot's integrated email marketing tools empower you to create, send, and track email campaigns. You can segment your contacts, personalize emails, and analyze campaign performance to refine your marketing strategy.
Automation: HubSpot CRM offers robust automation capabilities. You can automate repetitive tasks, such as lead nurturing and follow-ups, to save time and ensure consistency in your sales and marketing efforts.
Sales Pipeline Management: Effectively manage your sales pipeline with HubSpot CRM. Visualize your sales process, track deals, and forecast revenue. Customizable stages and deal tracking keep your team aligned and focused on closing deals.
Analytics and Reporting: HubSpot provides comprehensive analytics and reporting tools. Create custom reports and dashboards to monitor key metrics, track progress, and make data-driven decisions. Real-time insights empower you to optimize your marketing and sales strategies.
Customer Support: HubSpot CRM extends into customer support with its Service Hub. Manage customer inquiries, support tickets, and service requests efficiently. Automate responses, assign cases, and deliver exceptional customer service.
Social Media Integration: HubSpot integrates with social media platforms, enabling you to manage and schedule social posts, monitor brand mentions, and engage with your audience. This feature helps you build a strong online presence and connect with customers on social channels.
Content Management: HubSpot's CMS Hub allows you to create and manage your website content seamlessly. You can build responsive web pages, optimize for SEO, and track performance, all within the CRM platform.
Integration Capabilities: HubSpot offers a wide range of integrations with third-party applications and services. Connect HubSpot to your preferred tools, such as marketing automation platforms, e-commerce systems, and analytics software, to streamline your workflow.
Mobile Accessibility: Stay productive on the go with HubSpot's mobile app. Access contacts, view deals, send emails, and manage tasks from your mobile device, ensuring you never miss an opportunity, even when you're away from the office.
Pricing:
HubSpot CRM comes at no cost, offering a free plan. For those interested in accessing extra sales and marketing features, there's the starter plan, starting at $45 per month for two users.
Let monday sales CRM do the grunt work while your team stays focused on high-level tasks, such as creative projects, business strategy, and relationship building.
Just like any other CRM out there, it has its learning curve but its user-friendly interface makes it easy for anyone on the team to use without needing any prior technical knowledge or experience.
You can communicate with customers, visualize and analyze customer data, and use dashboards and templates to simplify operations. monday sales CRM offers loads of scalability, enabling small businesses to run and manage any workflow.
monday sales CRM is a visual platform, so that's what makes it such a simple and easy tool to use for any team or organization. Teams can be overwhelmed by dealing with multiple tasks and timelines. The platform dashboards allow anyone to navigate it easily. Despite its simplicity, the platform is just as powerful.
monday sales CRM offers an extremely straightforward approach. This CRM for moving company provides ready-made templates for various scenarios, enabling you to start your projects with ease. Furthermore, it empowers you to use columns to showcase vital information whenever you need it. You can effortlessly keep tabs on task durations, assign responsibilities, pinpoint locations, and add text, numbers, links, and numerous other elements to streamline your workflow.
Prime Features:
monday sales CRM boasts a range of standout features that set it apart:
Software Development: Simplify project management for your tech team with monday's templates. Quickly organize tasks, track bugs, and enhance development cycles. Assign indicators to clarify ongoing work and efficiently allocate resources. Every project receives a unique ID for easy tracking, and clients receive automatic notifications once issues are resolved, reducing downtime and keeping customers informed.
HR Enhancement: monday empowers users to streamline HR processes and monitor employee progress through tools like Applicant Tracker, Employee Engagement, Attendance Tracker, Recruitment Tracker, and Vacation Tracker. Boost team morale by setting specific goals and providing constructive feedback.
Inventory Management: Businesses can effortlessly record product and asset details while automating updates on sales and inquiries. Customize templates to align with your company's needs and seamlessly integrate monday with other applications. Plus, monday generates unique QR codes for each product, simplifying the buying process for your clients.
Sales Optimization: Customize your CRM with monday to make leads easily attainable and manage all opportunity stages from a single interface. Gain insights into the combined effects of marketing and sales campaigns for strategic adjustments. Centralize data for effortless use and streamlined operations synchronization.
IT Workspace: You can provide educational information to new hires to help them learn skills quickly and ensure quality work. monday allows you to specify task access rights and adheres to security measures to prevent cyber attacks on your CRM information. On monday, you can integrate IT tools and complete technical tasks.
Pricing:
Basic: €10 per seat per month, billed annually.
Standard: €14 per seat per month, billed annually.
Pro: €27 per seat per month, billed annually.
Enterprise: contact the sales team.
5. Kommo
Kommo stands out with its unique specialization: messaging. It leverages advanced technology to equip you with a robust set of messaging tools, enabling swift responses to potential customers and turbocharging your sales efforts. With Kommo, you can track the progress of each potential customer, stay updated on task statuses, and gain a comprehensive view of your overall sales performance. Plus, it's conveniently available as a mobile app, ensuring you can manage your sales on the go.
Prime Features:
Kommo is packed with useful features to supercharge your business. Check out what it has to offer:
Pipeline Management: Organize your leads based on their negotiation progress. New leads are in the "Initial Contact" section but can be moved to different stages as interactions develop. The Digital Pipeline allows you to integrate lead sources like messaging apps, email addresses, and web forms, automatically directing inquiries to the "Incoming Leads" section.
Salesbot: This CRM software for moving company provides automated responses to inquiries and is fully customizable. It's your 24/7 virtual assistant, engaging with potential customers even during off-hours. You'll find Salesbot accessible in every section of the Pipeline.
Digital Pipeline: Say goodbye to cold-calling hassles. The Digital Pipeline nurtures clients toward making purchases automatically and keeps you updated on the latest developments. You can add automated actions like email responses and social media ads at each stage, plus set reminders for follow-up calls when negotiations are moving swiftly.
Effortless WebForms: Create web forms in Kommo without any coding skills and tailor them to match your company's specific needs. These forms seamlessly integrate with your website, moving every submission into the "Incoming Leads" section.
Business Card Scanner: Streamline the process of adding client information to leads by simply snapping a photo of their business card. The system automatically recognizes and adds the card details into the "Leads" section, saving you time and effort.
Collaboration: For instances where your business partners or employees don't use Kommo, you can still communicate efficiently through Lead cards by sending emails. Recipients receive a link that directs them to the lead card, granting them access to Kommo data.
Analytics: Get a deep dive into your sales leads with detailed assessments and the ability to filter results to focus on what matters most. Monitor your sales reps' win-loss records, create client reports with advanced filtering, and gain insights into the progress of negotiations at different stages, complete with future sales forecasts.
Pricing:
Base: $15 per user per month.
Advanced: $25 per user per month.
Enterprise: $45 per user per month.
6. TeamLeader
TeamLeader is your comprehensive software solution designed to simplify your work effortlessly. Within its main dashboard, you'll discover a centralized hub for managing tasks, meetings, and calls, ensuring you stay on top of daily activities to nurture your client relationships and attract potential leads. Additionally, this CRM for moving company offers processes aimed at streamlining and automating various tasks, including the automation of invoicing to give your invoices a professional appearance.
Prime Features:
Teamleader offers a range of features that can truly transform your business operations:
Project Planning: Teamleader ensures seamless collaboration between your project team and clients, keeping everyone up-to-date with the latest developments. You can effortlessly share project progress with clients through Teamleader Orbit to prevent missed deadlines. It also automatically transfers essential details like creation dates, price quotes, and expected completion times from accepted quotations, ensuring nothing crucial is overlooked.
Efficient Scheduling: For project managers, Teamleader provides a comprehensive view of employee schedules, allowing you to identify available team members and assign tasks for swift execution. It helps you gauge the appropriate workforce needed for each project, preventing employee overexertion.
Time Tracking: Simplify time tracking for both employees and project managers with Teamleader. When you begin a task and drag it onto your agenda, Teamleader accurately records the time dedicated to the project. It ensures transparency by billing you directly based on your work hours, considering both billable and non-billable hours. Teamleader even generates invoices for you.
Robust Reporting: Teamleader equips users with built-in report creation tools, allowing you to customize parameters to your preferences and generate analytical data to share your company's progress with your team. The platform also generates insightful reports offering statistical analyses of various attributes. You have the flexibility to modify these pre-made reports, creating endless possibilities.
Retainers: Teamleader enables users to establish milestone payments and retainers to prevent task delays. You can collaborate with clients to determine payment terms and track the time spent working on the project, releasing funds accordingly.
Exceptional Customer Support: With Teamleader, access to client inquiries is at your fingertips, consolidating all complaints into tickets. You can monitor the ticket's duration and urgency level, ensuring prompt resolution of customer issues. Teamleader diligently tracks all complaints to guarantee swift problem-solving.
Pricing:
Go: €50 per month for 2 users, excluding VAT and an extra €25 for every user.
Move: €66 per month for 2 users, excluding VAT and an extra €33 for every user.
Boost: €90/month for 2 users, excluding VAT and an extra €45 for every user.
Sage is renowned for offering a wide array of tools including accounting, billing, finance, warehousing, manufacturing, payroll, employee management, and much more. Among this impressive suite, Sage CRM takes the spotlight as one of the market's leading choices. While it may not be instantly intuitive, it proves to be immensely practical once you grasp its operational mechanics.
Prime Features:
Sage CRM offers a compelling array of features to empower your business:
Opportunity Management: This CRM for moving company streamlines your workflow by connecting multiple companies to a single opportunity, eliminating duplication. It guides data from prospect to fruition with unique workflows, ensuring that qualified leads evolve into opportunities. Sage CRM also enables the quarantine of unverified information, which can be reviewed by sales representatives.
Sales and Marketing Reporting: Generate valuable reports based on customer data with Sage CRM. Choose from a range of predefined reports showcasing distinct sales metrics or set customized parameters for precision. This feature provides insights to various departments within your organization, enhancing the effectiveness of marketing campaigns by pinpointing the most beneficial lead sources for focused advertising efforts.
Actionable Reports: Sage CRM tracks every click and unsubscribe, allowing you to respond appropriately with automated messages or emails. This feature aids in re-engaging lost leads and promptly following up with interested clients, giving you the edge in negotiations.
Effortless Collaboration: Foster seamless communication between your marketing and sales teams while enabling employee collaboration on projects. Share real-time updates on sales progress or marketing endeavors with relevant team members, facilitating the exchange of constructive ideas for overall business improvement.
MailChimp Integration: Seamlessly integrate Sage CRM with MailChimp to supercharge email marketing campaigns. Target specific audiences, assess campaign effectiveness, and make necessary adjustments for enhanced client engagement. It creates new business opportunities and strengthens existing relationships.
Enhanced Customer Service: Sage CRM revolutionizes customer service, benefiting both teams and individuals. Analyze resolution times for specific issues, reassign cases to more experienced customer representatives, review solutions, and access past tickets through knowledgebase for reference when addressing current problems.
Pricing:
Sage CRM tailors its services to match your specific business needs. Simply click the "Request a callback" option to have a customer representative reach out to you. Provide some essential information, and you'll receive a personalized price quote for your CRM requirements.
In Conclusion
Your workforce represents the image of your moving business. They serve as the first point of contact for your customers during their moves. With their expertise and professionalism, they create a positive impression that sets the tone for the entire moving experience.
Every member of your team plays a crucial role in ensuring customer satisfaction. From the friendly customer service representatives who handle inquiries and provide quotes, to the skilled movers who carefully pack and transport belongings, each interaction contributes to the overall impression customers have of your company.
When your workforce is well-trained and knowledgeable, they can confidently answer questions, address concerns, and guide customers through the moving process. They understand the importance of clear communication, ensuring that customers are well-informed and reassured every step of the way.
Not only do your employees represent your business during the actual move, but they also leave a lasting impression on customers. Their professionalism, attention to detail, and friendly demeanor can turn a stressful moving experience into a positive one. Customers appreciate the hard work and dedication your team puts into their move, and this can lead to repeat business and referrals.
In addition to representing your business, your workforce also plays a crucial role in building trust and rapport with customers. By providing exceptional service and going above and beyond expectations, they can create a strong bond that fosters loyalty. Customers who feel valued and well taken care of are more likely to become long-term clients and advocates for your business.
Investing in the training and development of your workforce is essential to maintaining a positive image for your moving business. By equipping them with the necessary skills and knowledge, you empower them to deliver exceptional service and exceed customer expectations. Regular training sessions, performance evaluations, and recognition programs can help motivate and inspire your team to consistently deliver their best.
Remember, your workforce is the face of your moving business. By ensuring they are well-trained, motivated, and customer-focused, you can create a positive and memorable experience for every customer. They are the key to building a strong reputation and establishing your business as a trusted and reliable moving company.
Embracing the best CRM for a moving company is an investment in effectiveness for your team. It equips them with timely access to essential information, enabling them to deliver top-notch customer service.