CRM systems may experience failure in performance after being used for long periods of time. When a system crashes, experiences data loss, or simply doesn't fit your needs, it means it's time for a change. Let's take a look at the processes and benefits of migrating from HubSpot to Salesforce.
Why Salesforce is the right option
Both HubSpot and Salesforce are advanced platforms, but how do you know which one is best suited for you? If your business is evolving or you're running an enterprise, Salesforce is the most effective solution.
Salesforce has the ability to work around your custom industry needs and provides a 360° view of your client information. The platform includes features that enhance sales and stimulate marketing efforts, letting you collaborate on projects and sales opportunities through its main newsfeed and providing a full-blown social network via Salesforce Chatter.
At first, the Salesforce CRM can be a little bit overwhelming due to the sheer volume of offered features. However, if you're willing to pay for the privilege, you can attend Salesforce University for a week's worth of training to get the most out of the software. Because Salesforce is a great solution for all types of companies, there are a lot of possible customizations available.
Salesforce works with some of the best third-party apps, whether you're talking about G Suite, MailChimp, or Quickbooks. These integrations operate seamlessly with the platform to enable a smooth transition for your team. Salesforce has an entire system called App Exchange that's dedicated to thousands of products and integrations.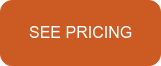 How to prepare for data migration from Hubspot to Salesforce
How to prepare for data migration between any CRM systems:
evaluate the offers on the market and choose the CRM that suits you in terms of features and price;
if available, use the test period and check the operation of CRM, user-friendliness of the interface, etc.;
introduce employees to the future CRM and start their preliminary training;
consult with CRM representatives to determine the timing of the migration;
Describe the business processes that need to be migrated and find out if customization assistance is provided.
export data about customers, deals and goods from the current CRM;
check the result of the migration and make adjustments if necessary.
Proper preparation and organization are important for any project, and CRM data migrations are no exception. Consider the following guidelines on how to identify possible HubSpot to Salesforce migration challenges and the appropriate actions to take in advance.
Get to know the organization and management rules of the database before setting up any cleaning or deletion activities. You should identify the types of vital information to ensure the consistency and validity of the transmitted data.
Don't forget that incomplete duplicates can be merged or replaced so that records remain original and consistent.
Edit or build your team's rules for handling data. It's going to help keep records in a logical order. For example, use sales targets to ensure that all leads, contacts, and accounts are sorted by location.
Identify the objects you want to migrate to Salesforce and determine how your current CRM differs from your future solution. Let's assume that the data covers past items like old appointments or missing meetings.
Create a backup plan to eliminate any loss of data. You can use Trujay's Data Backup to keep your data secure. You can also create a sample data backup to see how the service works. The backup process is based on an API request and can take from 5 minutes to several hours, as it depends on your data set and the specifics of your system.
A practical guide for HubSpot to Salesforce data migration
Businesses are always looking for the right tools to transfer CRM records quickly and securely. There are several different ways to do this, so let's take a look at the options.
1. A DIY approach
If you decide to rewrite the records on your own, here are the benefits:
You'll be able to delete old or useless contacts
You can manually set the relationships between records to ensure they're in the correct order
However, there are major consequences when migrating on your own:
It's time-consuming and you'll spend hours or even days transferring data, time that could be spent working on your business
The process is tedious and easy to mess up depending on the number of records you have
If you decide to contract the task out to a freelancer, expect to pay them a lot of money
2. Migrate data automatically
This kind of data transfer can provide you with the following benefits:
The information will be migrated as fast as possible
You'll have time to manage other business operations
No room for "human mistakes" during the migration process
Trujay's automated service migration is the best solution for transferring data from HubSpot to Salesforce. This hands-off process migrates your data without you lifting a finger — no copying, no pasting, no programming.
The best part: Trujay's migration service is an official Salesforce partner. There's no need to get an API key from Salesforce because Trujay can import your data to any Salesforce edition.
HubSpot to Salesforce: Step-by-step
Step 1. Visit our Wizard to start a one-page sample migration. No registration needed. Just log into your current and future CRMs by filling in the required credentials or by clicking the "Connect" button. You'll receive your results by email.
Step 2. After the sample migration is complete, evaluate the achieved results. If you're satisfied, choose a license and proceed with the full migration.
In case something goes wrong or you'd like to set up mapping on your own, click "change options". Choose data fields to migrate, uncheck the ones you don't need, and match users and modules to set up relationships between them.You can also click on the "Change fields mapping (optional)" button to open advanced mapping options.
Keep in mind that you can change mapping and re-run the sample migration for free as many times as you need.
Guided Self-Service
Let's say you've reviewed our self-service tool, but don't want to use it on your own. We've got your back.
Our Guided Migration Service allows you to pay for 5 hours of technical support. You'll have a dedicated personal account manager to discuss your options, guide you through the mapping process, and/or do the entire Self-Service Migration for you. For more details on our Guided Service, visit our Guided Self-Service Migration page and get in touch with our experts at sales@trujay.com.
This benefits of this service include:
More cost-conscious
5 hours of expert support
Less time-consuming process
Personal account manager
Automated migration process
Custom Migration
Trujay's Custom Migration Service is a more personal and less DIY-type of approach. Our account managers will guide you through the entire process.
Custom Migrations provide you with a personal account manager, migration setup, customization, assistance, and the following features:
More expensive
Almost no limitations in terms of support
Personalized approach
Pre/Post-migration validity
Automated migration process
You can learn more about the difference between Self-Service Migration and Custom Migration here .
What does a "personalized approach" mean in terms of Hubspot to Salesforce migration?
The personalized approach aims to eliminate any possible problems during the CRM migration and assists you throughout the entire transition process. You can:
Schedule a call and clarify all necessary information about the CRM migration
Get an overview of the main steps of your data import
Get an investigation and analysis of your data migration requirements with the help of our tech team
Evaluate your CRM migration details and let us launch the full migration for you
Bottom line
If you have a growing business with specific demands and increasing configurations, the HubSpot to Salesforce migration is your best move. So, don't wait!
Move a sample of your actual data from HubSpot to Salesforce by trying out our free Sample Migration. Otherwise, feel free to estimate your migration price. We can't wait to offer you the best quote. By the way, we advise you to pay attention to Zendesk, ClickUp and Pipedrive. If you haven't chosen an appropriate CRM for your business yet, FindMyCRM Wizard can help you, too!