Moving from one home to another is difficult work. You must get the right boxes for your home items, the right truck for your furniture, and the right mover to get the job done.
It is just as challenging to transfer company records, and moving customer data requires the right resources.
At some point in its growth, almost every organization must go through this hectic data migration process. Widespread problems during a data transfer from Salesforce include underestimating a project's complexity, insufficient knowledge, and not putting aside adequate resources. If not resolved quickly, these problems will at best result in low user growth and significant customer relationship issues at worst.
It's essential to prepare the right way to ensure a smooth, stable, and streamlined transition before you can start migrating your data from one environment to another. Would the migration, for example, be performed manually or via a metadata API? Before the next Salesforce data transfer, here are a few things to remember.
---
Benefits of migrating to Salesforce
Benefit

Description

Centralized data base

Salesforce provides a cloud-based platform for storing and managing all your business information, allowing employees to quickly access up-to-date data from anywhere in the world.

Business process automation

Salesforce offers powerful tools for automating business processes, reducing manual tasks, and increasing team efficiency.

Improved communication and collaboration

Salesforce integrates with various communication tools, enabling easy information exchange and collaboration on projects.

Analytics and reporting

Salesforce offers robust data analysis and reporting tools, allowing you to gain valuable insights about your business and make informed decisions.

Scalability and customization

Salesforce offers an extensive ecosystem of partners and developers who can provide additional solutions and customize Salesforce to meet your specific business needs.
---
How to prepare your data for a Salesforce import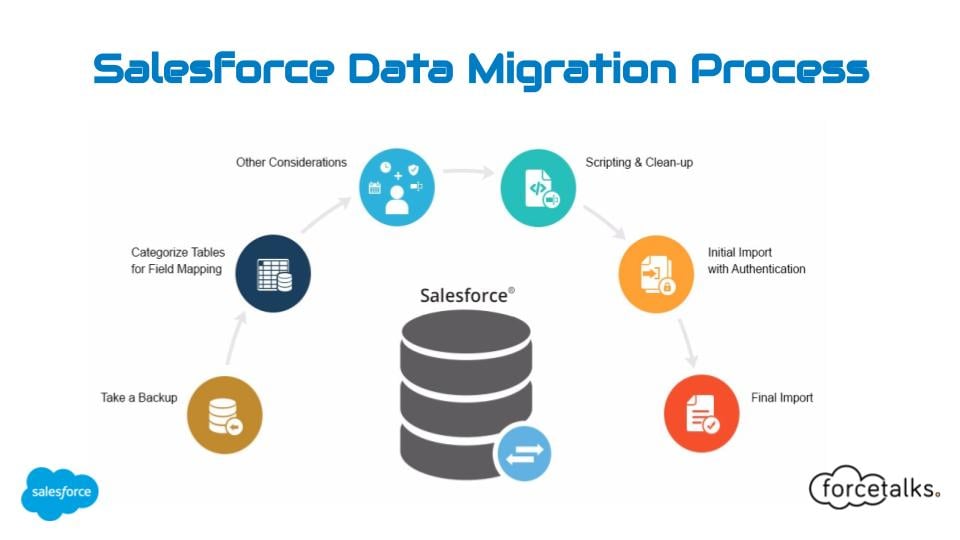 If you're conducting a full data migration to Salesforce or simply uploading a new dataset to your existing Salesforce account, it's tempting to jump straight to import, but taking a little time to plan and prepare your data will save you a lot of time later on. Here we share our Top 10 tips for preparing your data before importing it to Salesforce.
Understand the scope of what Salesforce is going to be used for
This is perhaps the most critical step before any data transfer, and anyone with a leadership position must take the call and settle on it at the outset. Is the HR department, for example, going to move to Salesforce to use their current system?
Conduct a data audit and visualize your data
And if it is just a list of databases in a Word document or email, make sure it is shared with the team, and they believe it captures what needs to be transferred to Salesforce. Data analysis is essential. Hopefully, this would eliminate too many unnecessary spreadsheets showing up at the time of migration.
Group your databases
Group your data into the following categories:
Data to be migrated
Data to be deleted
Data to be securely archived for some time (e.g. 12 months) in case it is required in the new system
And if it is just a list of databases in a Word document or email, make sure it is shared with the team, and they believe it captures what needs to be transferred to Salesforce. Data analysis is essential. Hopefully, this would eliminate too many unnecessary spreadsheets showing up at the time of migration.
Choose your custom fields carefully
If you add custom fields, skip multi-select picklists and go for single select picklists and optional fields to collect additional data instead. For monitoring and distributing, single select picklists run even faster.
Clean up
Get to know the organization and management rules of the database before setting up any cleaning or deletion activities. You should distinguish the types of vital information and ensure the consistency and validity of the transmitted data.
Don't forget that incomplete duplicates can be merged or replaced so that records remain original and consistent.
Organization
Edit or build your team's rules for handling data. It's going to help keep records logically ordered. For example, the organization uses sales targets to ensure that all leads, contacts and accounts are sorted by location.
Test Migration Service
Take advantage of this free trial. The sample applies to the CRM system and the data migration service. Make sure you see that everything flows in the way you planned with Trujay's Self-Service Tool. You should select a broad enough data set for the sample to identify potential failures. Find out the top 8 reasons why CRM fails and to implement it successfully.
Estimate the migration price
Visit our online Self Service estimator to estimate the cost of your Self Service Migration. The estimate depends on how many records you have. You can do it to get an estimate on an automated migration or for custom migration.
However, the estimate is not your final migration cost. Final costs are subject to change. The estimator is used to get you the most accurate possible quote.
Backup
Have you adequately backed up your old data environment before initiating the new Salesforce data migration? Create a backup plan to eliminate any data loss. You may use Trujay's Data Backup to make your data secure. You can create a sample data backup to see how the service works. The backup process is based on an API request and can take from 5 minutes to several hours, as it depends on your data set and your system's peculiarities.
Timeline
What is your project schedule/deadline? Before you carry it out to customers, have you had sufficient time to validate the data migration?
While designing and executing a Salesforce data migration strategy will take more time and resources initially, establishing these best practices would enhance the long-term usability and efficacy of the new system, resulting in higher customer adoption rates and a more substantial ROI, which in turn is cost-effective in the long term. Our knowledgeable, certified data migration consultants engineer the perfect custom integration plan and walk your team through each step of the Salesforce data migration lifecycle.
Migration process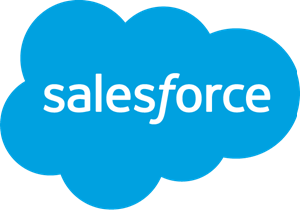 Trujay's Self-Service tool is an automated migration that migrates customer data for you, so you don't have to lift a finger. We bridge the gap between almost all CRM data migrations, including Salesforce and HubSpot.
Perform the data migration process on your own with Trujay's Self-Service Wizard. The main features of this option are:
Free Sample Migration
Cost-conscious migration
Quick turnaround
Objects and users matching
Automated migration process
To perform the Salesforce migration, go through the following steps:
Visit Trujay's Self-Service Wizard to perform a free sample migration to Salesforce. Choose Salesforce from the drop-down menu. Make sure you have an active account to authorize CRM.
2. Confirm your email address to receive notification about the sample and the results file.
3. Choose objects you want to migrate to Salesforce, perform user matching, and field mapping independently. All you have to do here is click the 'Customize Mapping' button. If everything looks right, click 'Free Sample Migration.'
4. If you don't want to modify anything in the mapping of the field, click the "Start Sample" button to launch the sample migration right away.
Note. For new users, the data fields are automatically assigned using the most common logic.
When the Sample Migration to Salesforce is complete, you may evaluate the results. If you're satisfied, start a full migration. The price of the entire migration will depend on the number of records you want to migrate.
In case something goes wrong and you want to set up mapping on your own or change migration options, click the "Change Fields Mapping" button. Choose data fields to migrate and check individual boxes to migrate your records.
You can re-run your free sample migration and change field mapping as many times as you need at no cost.
Subscribe to FMC Newsletter
No spam and promotion, just insightful information