If you've concluded that customer relationship management software is what your business needs to get to the next level, this is the right article for you. With so many platforms to consider, you'll want to conduct in-depth research on CRMs before picking one. After you narrow down the search by defining your industry and business model (B2B or B2C), it's time to identify the requirements for the system.
Based on your industry and business model, we would advise you to choose one of the following software:
| Features | Salesforce | Act! | monday sales CRM | Pipedrive |
| --- | --- | --- | --- | --- |
| | | | | |
| Contact Management | Yes | Yes | Yes | Yes |
| Lead Management | Yes | Yes | Yes | Yes |
| Sales Pipeline Management | Yes | Yes | Yes | Yes |
| Task Management | Yes | Yes | Yes | Yes |
| Email Integration | Yes | Yes | Yes | Yes |
| Calendar Integration | Yes | Yes | Yes | Yes |
| Reporting and Analytics | Yes | Yes | Yes | Yes |
| Mobile App | Yes | Yes | Yes | Yes |
| Customization | Yes | Yes | Yes | Yes |
| Integrations | Yes | Yes | Yes | Yes |
| Social Media Integration | Yes | No | Yes | No |
| Project Management | Yes | No | Yes | No |
| Marketing Automation | Yes | No | Yes | No |
| Customer Support | Yes | Yes | Yes | Yes |
To make your selection easier, we separated CRM features into two categories: functional and technical. Each category contains certain tools that you might need from a CRM.
With improving the efficiency of sales and generating greater revenue in mind, let's take a closer look at the features in each category.
Functional features:
As the name suggests, functional requirements for a CRM are tools any company or sole proprietor may require from this software. They're intended to overcome the challenges you're facing, increase quantitative and qualitative indicators, and facilitate the management of your business.
For example, let's say your sales closure rate falls short of expectations and your customer satisfaction level leaves much to be desired. In this situation, you need to understand what exactly is preventing you from reaching your target in sales and what tools you lack to improve your interaction with clients. The following is a list of what you may need from a CRM from the functional point of view.
For example, insurance CRM features can include lead and opportunity management, policy and claims management, client communication, analytics and reporting, and integrations with other systems.
Sales tools
Sales tools are the most important requirement of a CRM, as sales bring profits to businesses. Sales features can help maximize your chances for success in deal closure and increase the number of deals. The tools in the highest demand are:
Task management
Lead management
Contact management
Customization
Sales pipelines & forecasting
Sales performance management
With these tools you can easily add or delete contacts in your customer base, change the statuses of the leads and segment them, see prior history of interactions, and make notes on sales progress. Clients will never feel left out, as the manager will always have access to their history with the company.
If you have a team of sales managers, you can learn how efficient they are, assess their performance, count their number of successful deals, track the time they spend per each contact as well as the number of hours worked. All of this is possible with the sales performance management feature.
Additionally, you'll be able to view the progress of your sales operations and understand how many deals have been closed through the sales pipeline feature. It also includes forecasting, which allows you to predict the estimated revenue for a specific time and build up your strategy based on that data.
[Related Article: 10 Best Free CRM Software]
Marketing tools
Calling prospects and offering them your services is no longer enough for to close a deal. The right marketing strategy is what you need to make people aware of your product, and a CRM can provide you with built-in marketing tools for its promotion. Blasting captured contacts with assets is often what helps qualify and deliver a true opportunity for the sales teams. Marketing tools give you the following functionality:
Increase in sales
Campaign management
Marketing automation
Marketing lead management
SMM
Email management & segmentation
Event marketing
Client interaction tracking
With such advanced marketing tools, you can run targeted marketing campaigns, track the progress of each interaction, and better respond to your clients' needs. You'll also be able to understand your target audience and improve engagement. The automation feature makes this all much easier too.
Business reporting & analytics
Knowing what direction your business is moving and your current progress toward that goal has always been important. Without this information, it's impossible to understand whether you're standing still or moving forward. That's why report building has become one of the core features of CRM software. These are the tools that give you statistics on your performance:
Pipeline forecasting
Regression analysis
DOA reports
Discount effectiveness
Leads by offer/source
Life Cycle stage
Sales reports provide statistical information on your sales for a certain period of time so you can track your progress and analyze your performance. They can also include forecasts based on your current data and available trends so far. Additionally, you'll see which products receive negative feedback and begin to understand how to fix those issues.
Graphics and charts illustrate what happens with your business, which helps you capture information faster and make decisions quicker. By comparing your current performance with how your business has done in the past, you can identify inconsistencies and take action to correct them right away.
Technical features: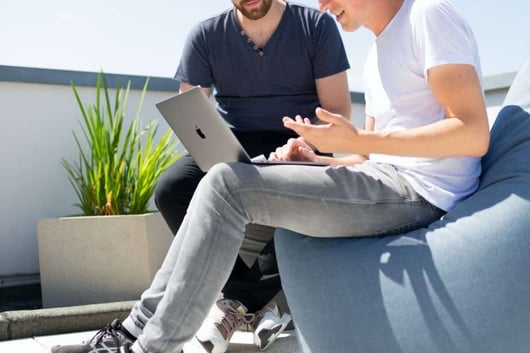 With so many features, what's left regarding the technical requirements of a CRM? Well, quite a lot. The main difference between the functional and technical requirements is the questions they raise. If a functional requirement stands for the what, meaning a tool or a feature you might need, then a technical requirement is the how – in what way software works with the technical features.
Knowing the technical requirements for a CRM helps you choose the platform with the necessary capabilities for its proper management. There aren't many technical requirements as compared to functional requirements, but their significance is hard to overestimate. So, here's a list of the technical requirements for a CRM that you need to consider in order to make the best choice fo your business.
[Related Article: How to Reach More Prospects With Email Marketing Software]
Deployment type
When talking about the types of CRM deployment, it's worth mentioning that they're more than two options beyond on-premise or the cloud. In fact, there are four options, including private hosting and multi-tenant hosting (SaaS). Let's clarify the differences between these deployment types.
On-premise hosting is the classical way to store your data. When it comes to the CRM installation, all you have to do is to upload the system to a server the company owns. This type of deployment is suitable for big organizations that need 24/7 access to their data and full control of it.
Cloud-based CRMs have become popular because there's no need for an in-house server. The system is run through the cloud with access to it anywhere and anytime you want. With some vendors, you can also choose between a public or private cloud storage.
SaaS hosting includes the same cloud storage but the cost of the subscription depends on the number of users. Considering that cloud CRMs are expensive, this type of deployment allows you to save money and is good for sole proprietors or small companies with small teams.
Private hosting can be an option if you have access to a private server and own the storage capacities there. By installing a CRM to this VTS (Virtual Private Server), you'll be able to use the system and any compatible software together.
Open source code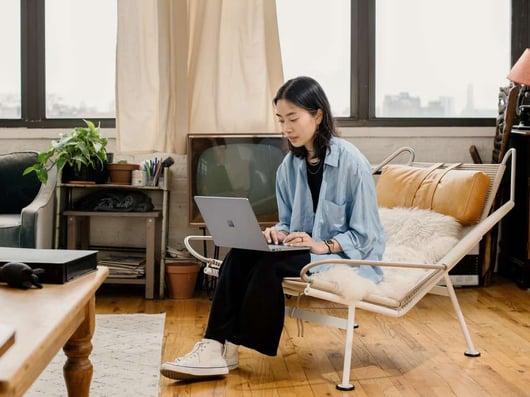 For someone who isn't a developer, the phrase "open source code" may mean nothing. But for IT specialists who work with code, it means the freedom to adapt the system to their needs. Open-source software has its source code publicly available, which allows users to add new functions to the program, fix bugs, and modify the software the way they want.
The only shortcoming of a CRM with open code is that you'll need a team of programmers to maintain the system and some time to set it up. It's worth it though, as the functionality may extend to an unlimited number of features, and the subscription cost is much lower than that of ready-to-go CRMs. Don't forget to make sure that a CRM provides you with an active community where developers can discuss their issues and look for solutions.
For those businesses that don't want anything to do with software developers and would rather have all the functionality out of the box, a proprietary customer relationship management system would be a better choice.
API
This set of functions and programming protocols refers to backend development and is a variation of open source code. API stands for application programming interface and allows programmers to set up and integrate any program with your CRM. It enables integration with various apps, sharing data between them and the system. APIs also makes it possible to synchronize and replicate data across every application.
Since most businesses use Gmail or Outlook to connect with customers, integration with Google Workspace (formerly G-Suite) and Microsoft apps is available by default in almost every CRM. If, however, you need extra business or accounting software that's not included in the subscription plans, APIs are a great solution to this issue.
GDPR compliance
GDPR compliance has become crucial since the implementation of the General Data Protection Regulation in 2018. Despite its European origins , this regulation applies to businesses both within and outside the EU. From now on, every company is obliged to only use CRMs that ensure the safety and privacy of customers' personal data.
The processing and storage of such data must be carried out with the help of encryption and anti-hacking tools. A CRM vendor also needs to release updates regularly to provide better security. Additionally, customers must give you consent in order to process their personal information and they can ask you to delete their data at any time. For more information on GDPR and CRMs, click here.
[Related Article: Benefits of a CRM System: Top 7 to Improve Your Business]
TL:DR
The best CRM software is one that covers all of your technical and functional needs. Therefore, identifying the functional and technical features of a CRM is key when choosing one for your business.
Take your time to compile the list of tools and features you need and then research the best offer. If you're lucky, you'll find one with a reasonable price tag.
Small tip: Don't forget to try a CRM before purchasing it in order to check for ease of use. We didn't include that in this article, as it doesn't belong to either functional or technical ones. But, taking your CRM for a test drive can be a game changer.
Subscribe to FMC Newsletter
No spam and promotion, just insightful information