Editor's note: In the fast-paced business world, CRM system became an essential tool that helps many organizations to enhance the customer experience and increase sales. Some businesses ask for CRM Consultant's help to make sure they use the system to its full potential.
Thus, we present you an interview with Stacey Cogswell, an experienced Pardot and Salesforce Consultant. She guides us through the main points of her professional background, and emphasizes how you can benefit with the Salesforce platform.
1. Stacey, you have been working with Salesforce system for a while now. Please, tell us what are the most exciting moments of your career?
Since first seeing Salesforce in 2010, my career has been a winding journey with many ups, downs and even a few loop-the-loops. I began as a self-taught admin and later earned my Salesforce.com Advanced Administrator Certification which opened my eyes to so many additional features of the platform I hadn't been using. In 2013 I was first introduced to the Salesforce Success Community and a whole new world opened up to me. The users, consultants and employees of Salesforce are so incredibly supportive and collaborative. We share pro tips, lessons learned and build real relationships with one another. The following year, I attended my first Dreamforce event and was blown away. Dreamforce is the annual user conference for Salesforce but it's so much more than that. It's a week of networking with other Admins and future clients. It's hundreds of sessions to refine and expand on how you use the system. It's hearing from industry and global thought leaders. It's also tons of fun and music and, of course, swag. It was also in 2013 that I began as a user of Salesforce's B2B Marketing Automation system, Pardot. As I learned all that Pardot could do for Marketing and Sales, I moved into a Pardot Administrator role, earning both Salesforce.com Pardot Certifications (Pardot Consultant and Pardot Specialist) and found a place at the table of the Pardot Customer Advisory Board. This year, I'm proud to have started a local Pardot User Group that meets several times a year to talk about the system and Marketing Automation trends. I'm also incredibly honored to be scheduled to speak at Midwest Dreamin' this July, talking about Campaigns. Every milestone is exciting but has one thing in common: it always feels like it's just the beginning like there is so much more still to come!
2. CRM is the strongest and the most efficient approach to creating and maintaining relationships with customers in today's business world. In your opinion, how CRM system can influence on the company growth and success?
Companies must offer their employees the tools needed to succeed in their roles. Marketing needs to generate leads, Sales professionals need to close sales, Support Engineers need to respond to customers, and so forth. Having a robust platform from which you can run your whole business is the best way to support your employees. Salesforce is great in that aspect because of the built in transparency, automation options, configurations at a click, and real-time reporting. These tools equip employees and provide necessary details for Executives to effective manage and drive their business. Plus Salesforce is one platform that goes beyond the basics of Customer Relationship Management and can also encompass Invoicing, Recruiting, and Customer Collaboration. Your entire business run from a single system without duplicate data entry.
3. The customer preferences and expectations are changing just as quickly as advancements in technology. What are your CRM predictions and expectations for this and next year?
I think we're going to continue to see exponential growth of the IoT as well as the automation and analytics needed to process the big data consumed from connecting so many people, channels and devices. Companies are asking: What else can we connect? How else can we automate, while expanding personalization? On what other platform can we meet our customers? For companies, a CRM that is able to scale and grow with the rapidly evolving expectations of customers is a must.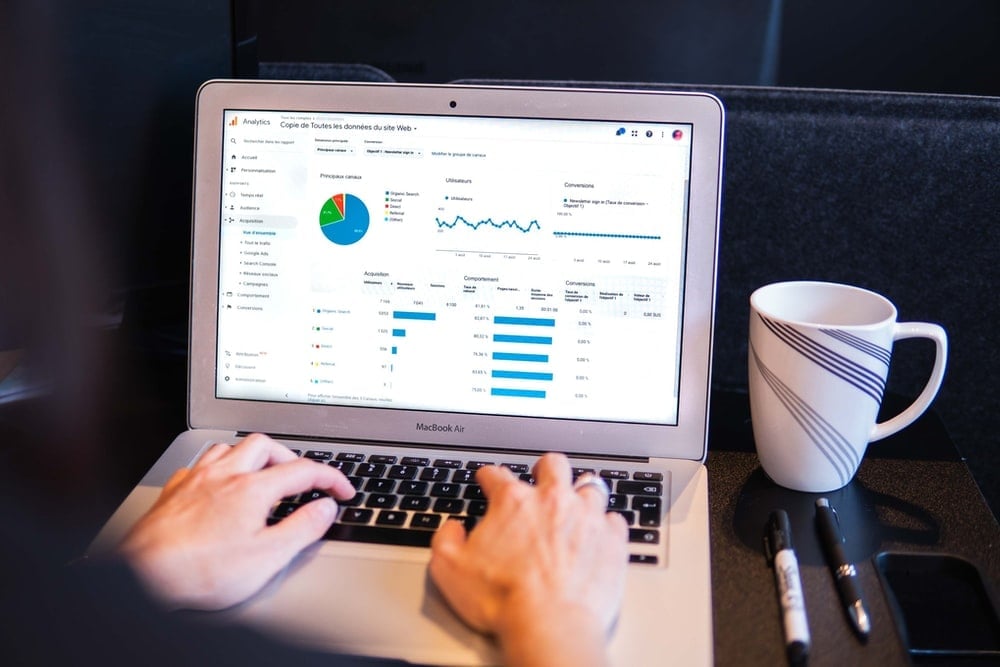 4. As a Salesforce Consultant, would you mind sharing with us the main improvements system for the last year?
Salesforce has three releases a year, each offering an abundance of new features and upgrades to existing ones. One of the biggest changes we've seen recently from Salesforce is the Lightning Experience, which at first glance is a new UI giving it a more visual, modern feel. Once you dive into Lightning you see it is so much more than an interface, it really is the beginnings of a whole new way to run your business. Interactive Kanban charts that are filterable at a click, real time news feeds on your customers, seamless integrations between your laptop and mobile device are just the start. The beauty of Lightning is that it can be customized for each company, for each department, for each user without the need for coding. Your system administrator can set up the system to work for your needs as a Sales Road Warrior as well as for the Multitasking Support Rep. I'm also really excited about a new tool for Pardot, Engagement Studio, which is a lead nurturing tool amplified. I was fortunate to be part of the beta group for this new tool and am so excited to be able to put it in the hands of my customers now.
[Related Article: The Best Marketing Automation Software & Platform]
5. So, can you provide 3 reasons why our readers should choose Salesforce over other solutions?
There are so many reasons Salesforce is top in the industry. For me, personally, I love Salesforce the system for its real-time reporting, transparency allowing collaboration, and ease of automation. I think it's also worth noting that Salesforce is a top vendor choice for the type of company they are as well. They operate with the 1:1:1 model where 1% of their technology, 1% of their resources and 1% of their employees time are donated to charity.
6. In your opinion, what industries can gain the most efficiency of using Salesforce?
Any industry that has customers will benefit from Salesforce. I have worked with very successful companies in Financial Services, Human Resources, SaaS-model Business Services, Non-profits, Healthcare, Education, and Manufacturing just to name a few.
7. Currently, you are working at VitalOpps that helps to leverage the Salesforce platform to streamline the business processes to its full potential. What tips would you recommend to build an effective customer service strategy?
I think knowledge is the key here. Find a consultant who is knowledgeable in the platform you're implementing and then share as much knowledge as possible on your sales process, your goals, your industry. The more your consultant knows you the better, just as the better you know your customer the better.
We would like to thank Stacey for the beneficial answers. We are sure the valuable suggestions will serve our readers in their CRM initiatives, and help to build successful customer experience.
P.S. Want to improve your company processes by using more advanced CRM system like Salesforce? An automated migration system Trujay can assist you in transferring data swiftly and securely. Start your free demo migration to see the service in action. You can also check other our interview articles.
Subscribe to FMC Newsletter
No spam and promotion, just insightful information