The global marketing automation market size is expected to reach $8.42 billion by 2027, according to a new study conducted by Grand View Research, Inc.
According to Salesforce's State of Marketing Report, 67% of marketing leaders are already using at least one marketing automation platform, and a further 21% plan to start using one.
Obviously, Salesforce has long gone beyond just CRM. This is a cloud platform that contains, in addition to the CRM part, a lot of interesting things. Salesforce allows you to create and deploy individual solutions, automate business processes, and integrate with external applications.

Marketing automation is an online CRM system for B2C and B2B marketing campaigns with a personalized experience for customers. This marketing platform will help you get to know the consumer better, attract new customers and personalize your services.

The Salesforce Marketing Automation platform includes the following tools:

Journey Builder - Create customer journeys across all channels and departments in one place.
Pardot - Combine marketing and sales on a single B2B marketing automation platform.
Email Studio - Create personalized email campaigns .
Salesforce DMP - Capture and activate data from any source on a single platform.
Salesforce Data Studio - Power your marketing with data from the world's largest premium data ecosystem.
Social Studio - Listen, post and interact with your customers through social media channels.
Advertising Studio - Target ads using CRM data to engage consumers.
Mobile Studio - Personalize mobile engagement including SMS, push notifications and group messages.
The platform has an intuitive and clear navigation panel. All tabs are divided by category. To access settings or custom designs, use the Setup menu. The menu is divided into different sections depending on the purpose of use. Marketing Automation platform Salesforce is suitable for large businesses, for integrated marketing and sales.
Undoubtedly, customer relationship management programs help marketers better understand their leads, segment them, and strengthen relationships with clients. This applies to businesses of any type and industry. For example, CRM for retail is a central link in managing the entire sales cycle. Take a look at our selection of the best software this year:
Pipedrive is a CRM that works as an account management device that has the ability to help its users throughout the sales and marketing process. in addition, Pipedrive also offers a mobile application for the sales team.
It is a cloud-based software that offers you certain tools that allow you and your team to elevate your marketing strategies. This software allows users to easily serve the direct impact of the pipeline and company revenue.
It is a web-based email marketing management service for small and medium businesses. It automates the entire marketing process - from managing your email marketing campaign to maintaining mailing lists. Thanks to integration with Zoho CRM, you can quickly sort all customer information.
This service has a high level of flexibility, allowing it to be easily adapted for use by companies of different sizes. The platform provides tools for marketing, sales management, business intelligence and customer service. And the system's ergonomic interface provides easy access to each of these tools.
What is Marketing Automation Platform?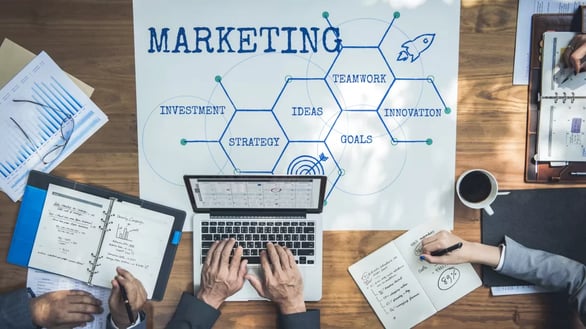 A marketing automation platform is a software created for departments of marketing and for organizations effective market on digitals channels, such as social media, email, websites, and to automate repetitive tasks.
Marketing employees and consultants benefit from outcomes for tasks and processes stored and executed by software, reducing human error and increasing efficiency. Marketing Automation software is used as a hosted or web-based solution.
In this article, we will look at the Top 12 Marketing Automation Platforms:
Prospect.io

Marketo

SendInBlue

Autopilot
Why Use Marketing Automation Software?
To use a marketing automation platform is to consolidate sales and marketing organizations by replacing high-touch, repetitive manual processes with automated solutions.
Automation platform software allows marketers to scale lead management, both online and offline, such as coordinating and managing marketing campaigns, nurturing leads, and scoring leads appropriately to determine if / when it is ready for sales to engage.
Marketing Automation can be described as a technological process used to automate repetitive tasks undertaken on a regular basis in a marketing campaign.
What You Need to Looked at to Find the Best Marketing Automation Software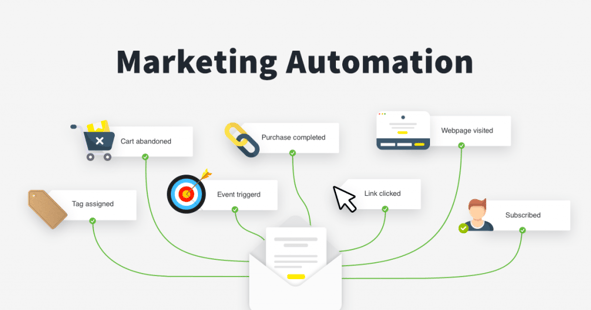 With many marketing automation solutions available in the market, it can often become overwhelming for a person to choose the perfect solution for their company.
Necessary to look at listing down some of the factors that should be considered prior to make the investment
Type of Business
To find the right Marketing Automation Software, identify your business type and consider your daily activities and sales processes.
Number of Contacts
Realize how many contacts you have. This will prevent you from underestimating the cost of your automation software.
Automation Features
1. Email marketing
Email is one of digital communication's oldest forms, yet it remains paramount. While consumers have become slightly frustrated against email marketing due to the experience of marketers and continued media harassment, email still remains one of the most effective means of communicating with your clients. This makes it an excellent marketing automation starting point.
2. Lead Management
Lead management is one feature offered by some of the best marketing automation tools. It helps businesses monitor, classify, and connect with leads so that they can be transformed from a prospect to a paying customer.
3. Social Automation
Some autonomous applications like Hootsuite and Buffer are social media's best friends. Scheduling premeditated posts for all social platforms makes life so much easier for a social media manager. Automation marketing software often features social analytics tools that enable you to monitor what your audience posts across social platforms and who shares your content.
4. Analytics and Reporting
Having in-depth analytics is the most significant advantage of automating marketing efforts. Most marketing automation tools look a lot like business intelligence software with dashboards that depict a company's most valuable marketing KPIs with easy-to-understand visualizations.
5. SEO, paid media, and digital advertising
These three features are found everywhere and for everyone. SEO paid media and digital advertising features help marketers execute their paid campaigns from a centrally controlled marketing tool. This is where many other marketing campaigns live. SMBs may find that managing these campaigns is a bit overwhelming, but it gets easier and easier to unify all the data into a single analytical interface.
Additional Features
If you want features that are not included in your original monthly package, some providers let you purchase these for an extra fee.
Assess your marketing automation software needs
Marketing automation platforms are not a cheap investment, so you want to make sure you pick one that meets your company's needs. Consider these three questions to develop your criteria to find the best marketing automation software for your business.
What are your goals?
By knowing your goals, you can make sure the software you choose has the marketing automation features, functionality, and reporting you need to succeed. Some goals that marketing automation software can help with are to:
Acquire new customers via inbound marketing
Increase upsells and cross-sells
Raise customer satisfaction
Conversion rate optimization
Mention your goals to marketing software sales reps when you take a product demo, so they can share relevant success stories and show you features that will help you reach your objectives.
Look for reporting features in tools, so you can find one that provides the insights you need to track your progress toward your goals and improve your marketing workflows
What other marketing tools do you need to integrate with?
While top marketing automation platforms will cover similar channels, each will likely integrate with different marketing tools. Find a marketing automation tool that connects with your existing marketing and engagement tools, such as your:
Engagement platform
Advertising platform
Email service provider
Helpdesk
Live chat software
When you take a demo, ask to see these integrations in action to envision how they will work for your use cases.
How much control do you want over your marketing automation flows?
If you already have marketing flows in mind that you want to automate, make sure the tool you choose will be able to react to specific user actions or a series of steps in the way you want it to.
You'll likely want to develop multiple series of complex triggers based on different customer journeys and actions. Bring these flows up in the demos as well.
Most marketing automation software can handle complex marketing flows for SMBs. Enterprise businesses will benefit from the greater flexibility provided by more comprehensive marketing automation tools that help companies fine-tune their marketing orchestration.
Which Marketing Automation Software is The Best?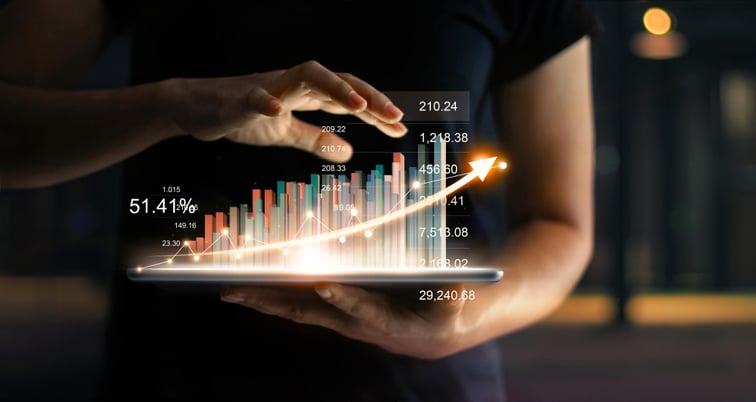 To make a list of marketing automation platforms, we have evaluated some popular solutions currently present on the market, contrasting their features, ease-of-use, customer support, available integrations with other systems, and mobile support.
Ease of Use
Automation is not a simple to implement, so make sure the interface of the platform will work with you. Look if you can find screenshots of the UX to determine if it looks simple and easy to use.
Analytics and Reporting
Your automation platform should be keeping track of the metrics that matter most to your business to be able to measure the benefit of any campaigns you have running.
In enterprise environments and B2B with many stakeholders, you may need advanced reporting abilities like personalized dashboards or automatic reporting via email.
Support
As you explore the benefits of a marketing automation platform, look for providers with solid knowledge bases, tutorials, and customer support.
Limitations
Some automation software may limit the number of actions or the database size you're allowed in a month.
Pricing and Scalability
A scaled-down system might be sufficient for small and midsize business and B2C organizations focusing primarily on email. But, with more advanced needs, enterprise software is more cost-efficient in the long running.
Integrations
Integrations let you manage data and get more from your tools.
Here, we've cultivated a list to help you sort through your options and feel confident choosing the best marketing solution for you and your team.
Top 11 Marketing Automation Platforms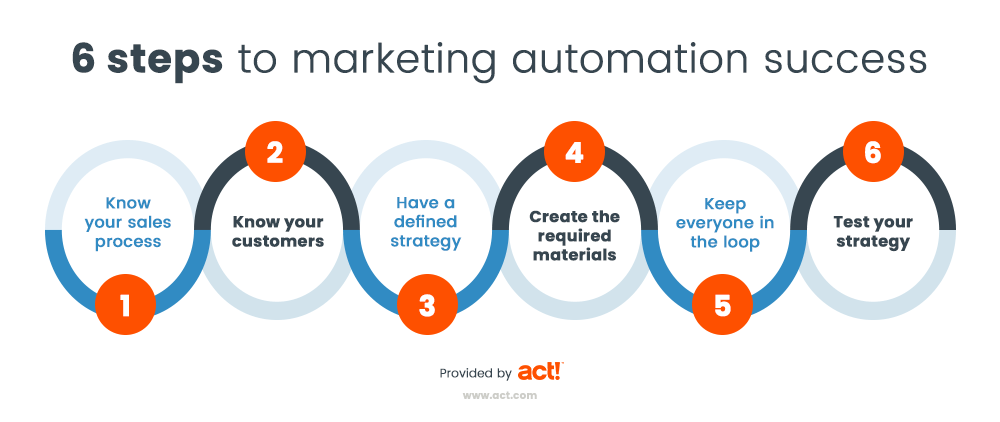 You learned the features, now let's finally dig into the actual CRMs that provide these features.
Circleboom provides all-inclusive social media marketing services for individuals, small businesses, and big corporations. Circleboom Publish is social media automation and scheduling platform that accelerates your marketing efforts on Twitter, Instagram, Facebook, Pinterest, LinkedIn, Google My Business, and TikTok.
Circleboom Twitter, on the other hand, provides a comprehensive Twitter management that helps you better understand your audience and offer solutions to find out how to create posts that can drive engagement.
Circleboom's Key Features:
Social media automation and scheduling

Social media statistics and insights

Multi-account management

Content design tools and features

Fast and kind customer support

Content calendar
HubSpot is recognized in the world of SaaS for all its resources, including live chat, marketing, services, and sales Hubs. Its automation software is one of its most successful features.
When comparing HubSpot to other CRMs on this list, the unique feature is the extremely easy-to-use and highly simple visual editor of workflows.
HubSpot's key features:
No coding needed
Easily integrates with HubSpot's CRM
Visual editor to personalize your email campaigns
Automation of emails, messages, lead scores, webhooks, etc.
ActiveCampaign is an integrated email marketing, marketing automation, and best marketing automation tools for small business.
ActiveCampaign's main strength is its efficient and versatile integration of marketing automation. It is one of the broadest options on the market.
It is definitely not a suitable resource for beginners or those with no technical skills. Learning requires a little bit more time and energy.
ActiveCampaigns key features:
The site, event, and goal tracking
Powerful attribution tools to track conversions
Professional test split test
Drag and drop automation map
4. Prospect.io
Prospect.io is an outstanding automated marketing tool that is mainly used by businesses of all sizes to work on sales activities and lead generation. If you're working on lead generation or any other kind of marketing outreach, then you need Prospect.io.
Prospect.io key features:
Create automation emails and automated email campaigns
Find and verify email addresses
Integration with Slack, Zapier, and other CRMs
5. Ontraport
Ontraport is an enterprise automation platform. One of Ontraport's most valuable offerings is its focus on reporting and insights. While some tools can be somewhat a black box, Ontraport gives you a clear look at your campaign performance.
Ontraport's key features:
Integrate with other Ontraport marketing tools
Have pre-built templates for quick content generation
Create sophisticated funnels and goals for your campaigns
6. Infusionsoft
InfusionSoft has helped thousands of marketers deliver leads, revenues, and customer acquisition targets for a while.
Depending on which lead magnet someone is signing up for, how many emails they open and click, or other contact property data, you can set up a fairly complex tree structure.
InfusionSoft's key features:
Drag and drop campaign builder
A plethora of other tools that connected with marketing automation
Multimedia marketing management
7. Autopilot
Autopilot is one of the marketing automation systems with the most potent visual appeal. Its visual editor is clear, user-friendly, and honestly fun to use.
Its system is usually used for more complex messaging and targeting, but a simple autoresponder can also be developed based on a time sequence.
Autopilot's key features:
Outcome wheel
Excellent collaborative features such as annotation and Slack/email sharing
Well-designed templates
8. Marketo
Marketo has been around for long enough, was recently purchased by Adobe, and integrated into as a marketing platform.
If you use Adobe Analytics for data measurement and Adobe Target for experiments and customization, you will have powerful automation and optimization set for startup marketing.
Marketo's key features:
A powerful collection of tools
It works better if you're already using other Adobe tools such as Target
B2B marketing & lead management
9. SendInBlue
SendInBlue began as a digital company but ended up building a powerful email marketing tool that changed over time into a well-known marketing automation software.
They have advanced capabilities like reporting and scoring leads. In addition, SendinBlue offers a fairly impressive free plan that includes basic marketing automation features, phone support, and up to 300 emails per day.
Sendinblue's key features:
Adapts to your level of technical savvy
A/B testing built-in
Connects easily with other Sendinblue products
10. GetResponse
GetResponse is a platform for marketing automation with several different layers and functions. They are cost-conscious and start at around $10 per month, but they have powerful features in their more expensive plans.
GetResponse is easy to use and you can usually get good results from the tool, although the simpler features, such as email updates, work better. Working with the platform will become more difficult if you intend to incorporate complicated conditional logic.
GetResponse's key features:
Drag and drop blocks
Automation templates
Cart abandonment emails
11. Omnisend
Omnisend is one of the most common automation platforms in the market for eCommerce marketing. It takes advantage of different marketing channels to create a perfect omnichannel strategy for your company.
In addition, it is a powerful method that can be used for end-to-end activities such as collecting email addresses and contact details, sending emails, A / B testing, and more. In addition, it helps you with holistic data management and offers in-depth reports so you can gain insights into the marketing strategy for practice.
Omnisend's key features:
Flexible Content Editor
Extensive Integrations
Campaign Booster
Dynamic Forms
Automation
Conclusion
The use of marketing automation tools and database marketing can help your marketing efforts become more personalized and generate more leads and revenue.
So, choose the best CRM with marketing automation tools that work best for your business. Migrate with Trujay's Free Sample Migration. It's easy and requires no technical skills. There are a lot of customers that are satisfied with the results. Or, you can check Trujay's other services.