2021 brought another year of unprecedented growth for CRM. Even before COVID-19 struck, digital commerce was disrupting traditional retail. Brick and mortar stores faced a losing battle against online giants such as Amazon, Alibaba, and eBay. The pandemic has accelerated the growth of CRM and eCommerce even further. Since March 2020, online shopping has grown by up to 30% in virtually every category, from toilet paper to pet treats.
Research suggests this is not a temporary shift. It marks an overall change in consumer attitudes and buying behavior. Consumers expect businesses to meet them on their preferred channels and build relationships online. In addition to major changes to digital privacy regulation, it's been a big and busy year for CRM in 2021. Here's a look back at a year of swift changes, CRM news, and CRM trends around the globe.
2021 CRM TRENDS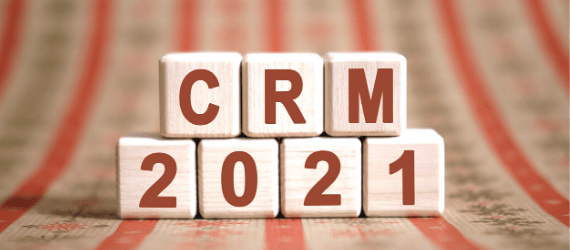 More CRM Integration Than Ever Before
CRM has always been a platform that integrates technology to keep tools talking. But 2021 forced CRM companies to expand their offerings even more, to empower workforces and communicate with customers who are choosing to stay home.
Workforce empowerment: In the US, nearly 50% of the workforce is still working remotely. CRMs have built more integration with workforce management tools to stay on top of this trend. Productivity tools, time capture apps, and collaboration tools are among the most popular types of integration. Every CRM company needs to jump into this CRM trend to stay relevant.
Expanded communication integrations: Even as the world opens up and travel restrictions life, many consumers are staying home. They still want the convenience of online shopping, so businesses can't rely on face-to-face relationship building anymore. They must leverage digital communications tools and meet customers where they are to be successful. The CRM industry has responded with more integration with SMS and social media channels, an area many brands had left neglected before this year. Opening up more and more communication channels is a CRM trend the industry can no longer ignore.
Lending a Helping Hand
Many CRM companies responded to the ongoing crisis with compassion. Companies like HubSpot and Salesforce reduced the cost of their subscriptions for many COVID-effected businesses. Other companies have allowed for more flexible payment models and even expanded the number of seats in each subscription. Salesforce adapted its technology and built new solutions to address the pandemic, such as a contact tracing module. They also donated millions of dollars worth of PPE. Surveys from Deloitte report that consumers prefer to do business with companies that handle the crisis with compassion and authenticity.
More Automation
As more transactions take place online and over the phone, companies need to scale their service departments. Alternatively, they can purchase a CRM instead of adding more employees. To address the problem of scale, CRM companies are ramping their automation features. They delivered more marketing, salesforce, and customer service automation than ever before in 2021. Even more sophisticated tools are expected to be a continuing CRM trend..
Better Privacy and Security
Not every 2021 CRM trend was built around the pandemic. CRM companies are also addressing new legislation about consumer privacy. To date, only the EU and California have created new legislation with significant protections for consumers. However, the trend to protect consumers' digital privacy is expected to grow. Many CRM software companies are already making the transition, ahead of legislation. They've redoubled their privacy and security measures, as well as added features that make customer data easy to organize and delete (if requested). Even auto-saved data can be easily found and removed at a customer's request.
Marketing in a World Without Cookies
This year Google announced that it would make cookies obsolete by 2022. That has big implications for CRM and marketing automation platforms, which use cookies to track customers and gain consumer insights. The move creates a more private and secure browsing experience for web users. But CRM must find new ways of getting to know the customer without the vital info that cookies bring. CRMs are pivoting to first-party data collection so they no longer require third-party data from cookies. That means more CRM tools for creating engaging newsletters, white books, and other premium content so that consumers willingly hand over their data for access. HubSpot already has an entire hub, library, and certification courses built around creating high-quality content. Other CRM companies are fast following suit to improve their content management tools.
Email marketing is also making a comeback after many industry experts declared it "dead." As on the opt-in channel, it is regaining popularity and many CRMs are stepping up their email capacity. In 2021, we saw email caps removed or expanded, and CRM companies refined their email tools, improving targeting, automation options, and better visuals.
2021 CRM NEWS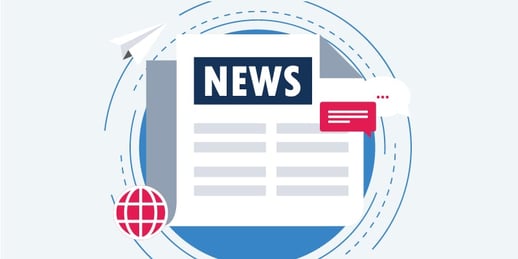 CRM giant, Zoho, has made some interesting acquisitions, first acquiring Signalchip, a semiconductor company, and Voxelgrids, a Bengaluru start-up that builds MRIs. These seemingly unrelated industries mark Zoho's mission to develop technology in India. The company hopes to establish India as a world-class location for technology and research and development.
In other CRM news, Salesforce acquired Slack, the global leader in collaborative software. It also completed its acquisition of Acumen, a professional services firm. This is part of Salesforce's ongoing plan to become an end-to-end business solution.
According to the Boston Business Journal, Amazon floated the idea of acquiring HubSpot, one of the biggest and most established CRMs in the industry. Reportedly, an internal team from Amazon made their pitch at HubSpot headquarters in Boston, urging the company to "truly go big on the marketing cloud." This CRM news has yet to be confirmed by HubSpot.
Meanwhile, HubSpot acquired The Hustle, the business and tech startup behind the popular online newsletter, also called The Hustle. The company was acquired for an undisclosed sum. HubSpot stated that acquiring the popular newsletter was part of their strategy to meet customers where they are, in their preferred formats. They are actively seeking new distribution channels for their content and education.
Both HubSpot and Salesforce reported remarkable 3rd quarter growth. HubSpot increased its customer base by 34% compared with 2021. Revenue was up by 49%. Salesforce reported similarly impressive numbers, increasing revenue by 27% compared with 2020 Q3. CRM news for 2021 is full of similar success for companies large and small.
Conclusion
2021 brought both challenges and opportunities to the CRM industry. As a mostly cloud-based industry, CRM companies can meet the swiftly-changing demands of business and bring solutions to market faster than most software companies. As such, we saw a year of new trends, new technology, and tremendous growth in revenue and CRM customers. If you're in the market for a CRM, you can use this article as a guide to ensure the software you purchase is on-trend and up-to-date.