To optimize the performance and boost the quality rates, you should develop an auspicious sales environment and provide your employees with the right incentives to work more productively.
What is a Sales Environment?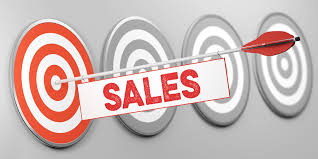 The sales environment is the habitat culture that you cultivate in your team of sales. It encloses the mode you physical organization of your sales office.
Furthermore, the emotional ambiance you keep for the presentations or meetings.
And the way you encourage your sales reps.
The concept of the sales environment is vague. It differs from one company to another company.
It is sure that an environment where people are happy and motivated to work hard, stay longer in their jobs and make their enterprise more successful.
On the other way, a toxic sales environment can break down morale and negative results. So, a sales environment is the deciding factor of how successful your company is going to be.
Types of Sales Environments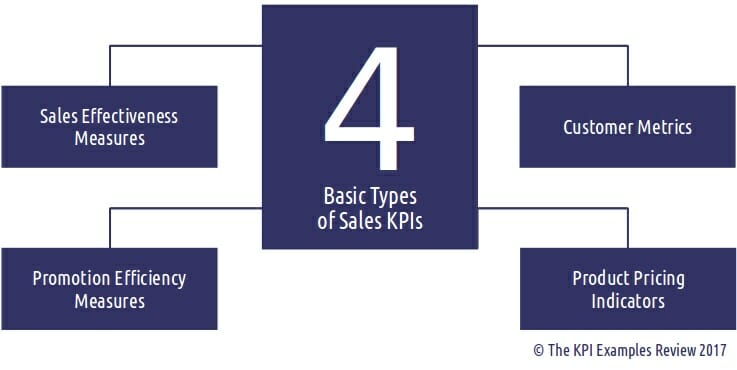 Now have a look at some types of sales environments and ensure profit in each.
Next factors can categorize your sales environment:
Where from you are selling
To who you're selling
How do you incentive sales
Based on these, your sales environment can be categorized:
In-Office Sales Environment
This is the type of environment with which we are most familiar. This is the physical office where you personally manage your team.
In-office sales environment should be transparent and positive.
Here is how you organize such an environment in your office:
To keep transparency in the office by adopting an "open-door" policy. It allows the sales reps to freely walk up to their managers or any sales leader to discuss anything that they would like
Encourage everyone in your sales office to express their concerns freely with their managers or directly with you. This brings an environment of transparency, trust, and compassion in the office.
Remote Sales Environment
This kind of sales environment has had popularity since the start of COVID. As a lot of companies have moved to the work-from-home mode.
Although you can't physically manage your remote sales team, here are some ways to create an effective remote sales environment:
First, be sure to equip your team with the software to collaborate with each other from home. It includes CRM and other sales enablement tools.
Encourage transparency and communication in weekly virtual stand-up meetings.
Encourage an "open-door" policy over tools like Messenger or email where people can reach out to anybody by simply sending a message.
Adapt virtual coffee term where the remote team gets a chance to hang out with each other in a virtual informal meeting.
B2B Sales Environment
In a B2B sales environment, sales reps have fewer customers, longer sales cycles, and more significant deals.
So, here you need to inspire your sales teams to engage in consultative selling, where they create long-term, mutually beneficial sales relationships with customers.
B2C Sales Environment
B2C sales environments have more transactional trading. Here the sales reps sell lower-priced products, and they are not always needed to maintain long-term customer relationships.
However, you need to encourage them to build rapport with and delight their users, even if they're one-time customers.
Incentive-Based Sales Environment
Every sales management environment operates with some sort of incentive planning. An incentivized sales environment cultivates healthy competition and motivates the sales reps to meet or exceed their sales goals.
Why work in a goal driven sales environment?
Apart from a specific business strategy, every company has a unique culture with different features. Depending on the department, there exists a marketing, support, and sales environment. The foundation of these processes lies in the nature of leadership. So clearly defined standards, tools for tasks management, and development of team spirit and communication within the department is the cornerstone of business success.
The growing income is a significant aspect of business launching, so healthy competition and a workable atmosphere are the factors for efficient performance. However, there is no universal approach for running sales department as the people that work and products they sell are varying with specific requirements.
Product vs. Service Sales Reps: What's the Difference?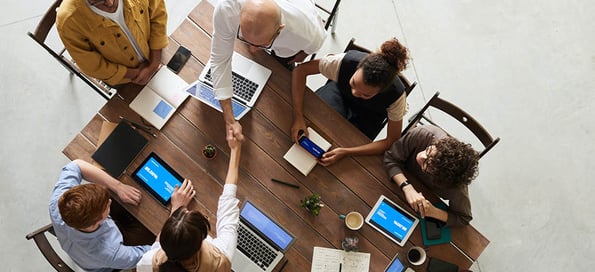 Each company department requires specific motivation; yet when marketing or support service managers are relatively consistent, sales reps vary due to the product or service they sell. Moreover, these subtypes differ in their goals, approaches to performance, and personal requirements to the work they do (i.e. financial reward, feeling valued, satisfied ambitions, etc.)
Reviewing the differences between these categories, the first and, perhaps, the foremost element is the divergence of people. To be more specific, let's review brief characteristics of both categories of sales reps.
As a rule, product sales managers deal with the standardized product or service that has little or no difference from other offers of this type. These people share a set of specific abilities: they are focused, driven by the results and have remarkable negotiation skills. Quite often they are motivated by financial reward and promises to be highly appreciated for their achievements.
Solution sales reps can sell services, as well as products, that were designed to fulfill the clients' requirements and have a scope for customization. These managers are focused on the achieving the customer satisfaction rather than closing more small deals. Definitely, the financial reward matters for them, yet they also want to receive the evaluation of their work, and appreciation for solving customer's problems.
Usually, companies avoid employing 2 approaches to selling simultaneously as long as they conflict on the basis of varying in methods and customer care. In case, you are willing to build up the effective sales environment you should choose a category, corresponding team and develop the motivation incentives for advancing salespeople productivity and preserving the optimal level of in-house competitiveness.
Tried and tested ways to craft a good sales environment
Further, some tried and some strategies for creating a thriving sales environment that motivates and inspires your sales reps and drives your enterprise success.
You can use these strategies regardless of the type of sales environment you operate in– in-office, remote, B2B, or B2B.
#1 Run open doors policy
Create trusted relationships between the sales reps and top management for providing consistent communication and, therefore, constructive critique of the performance of both participants.
#2 Setting up clear and smart objectives
For succeeding with your plans, you should define tasks and approaches that should be employed. Besides, the closer integration of marketing and sales objectives will boost the productivity of both teams, and the company in general.
#3 Implement CRM for processes automation and data transparency across the company
With the help of this solution, your sales reps will be more focused on the selling process itself instead of compiling the manual reports. Besides, they will track the stage of each lead in its buyer's journey.
#4 Balance the intensity of competition
Despite the size of your company, try to bring in some changes to exclude making work a routine. Also, you should give people some time to get used to innovation. Naturally, business running is a serious thing, but try to add some fun and a little bit of humor into a daily round.
#5 Keep the pulse of numbers
As some information increases, there appears the need in data-driven processes, so you should run the real-time, performance, employee's performance reports to be aware of the current stage of the processes.
Final Words
The successful business should develop its strategy, as well as culture and encouraging environment for outstanding performance and in-house collaboration. Apart from adopting these strategies, your workers are the ones who can tell you what kind of sales environment they would like to employ. So, you should work closely with them and understand what motivates and drives them to be successful.