Good customer service can give your business a competitive edge in an otherwise crowded landscape. But what is customer service and how do you build a strong customer service strategy? This article will act as your Customer Service 101 course, as we discuss definitions, types, and benefits of giving excellent customer service. First, let's tackle some industry definitions.
What Is Customer Service ?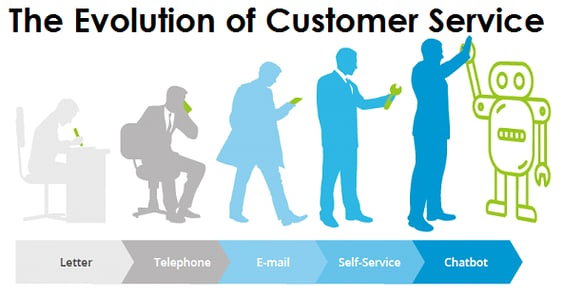 According to Oxford Dictionary, customer service is: The assistance and advice provided by a company to those people who buy or use its products or services.
Customer service is the lifeblood of any company. When it's good, customers come back for more. When it's bad, they don't. But even more than that, offering top-notch customer service helps differentiate you from your competitors. It's one of the best ways to ensure you have a continuous income stream from satisfied customers.
Definition of Good Customer Service
Generally speaking, good customer service means providing timely, friendly, and attentive service to your customers. However, we recommend coming up with your own definition for good customer service. It should be aligned to your industry's standards and your business goals.
Consider Hilton Hotel's vision of excellent customer service, "To fill the earth with the light and warmth of hospitality by delivering exceptional experiences – every hotel, every guest, every time."
How they define customer service may seem a little over the top! However, by striving for a high standard, Hilton outpaces many of its competitors in the hospitality market.
Difference Between Customer Service and Customer Experience
Many people confuse the terms customer service and customer experience. But in fact, they are not the same. Here's a quick look at the difference:
Customer experience is the shorthand term for everything the customer did or experienced when interacting with your business. It includes everything from navigating your website, to ordering, to using your product, to returning an item–and more! How did the customer feel about your business as a whole, across every touchpoint? The sum total of these interactions equals customer experience.
Customer service is just one step in the customer experience. It is the part of the customer journey that focuses on directly interacting with and supporting customers. Every department, from marketing to shipping, is involved in the customer experience. Whereas, customer service is performed by customer service teams.
Difference Between Customer Service and Customer Support
These terms are also often confused and people use them interchangeably. After all, both departments are supporting customers and use similar tools, like phone calls, messaging, and email. However, customer support is often an escalated form of customer service. A customer support team often has expert knowledge of a product of service and can help solve technical problems. They also may write technical documentation and usability studies, as well as develop product improvements.
Other Customer Service Definitions
We've already looked at the definition of customer service. Some other common terms you'll hear in the customer service industry are:
Customer Satisfaction: The extent to which your team supports customers and creates satisfaction with a product, service, or experience.
CSAT: A customer satisfaction score is a measure of how satisfied a customer is with a specific encounter with a business.
CES: A Customer Effort Score tells you how much effort was required by your customer to get their issue resolved.
NPS: The Net Promoter Score calculates the likelihood a customer will recommend your product or service to others.
What Do Customer Service Representatives Do?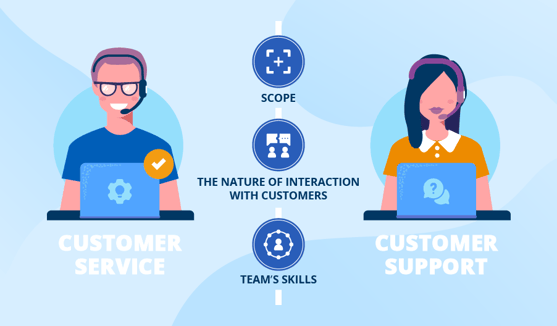 Now that we've defined our terms, let's look at what a customer service representative does each day. A customer service professional is a person who works in a call center or help desk to assist customers with their issues. They may do this using a variety of channels, including phone, chat, email and social media. On the surface, it may seem like a customer service team does the same thing over and over again. But to be successful at their job, they need to know how to handle exceptions, such as a lost item or disgruntled client.
Increasingly, new technology, such as CRM software, is automating the more tedious aspects of being a service representative. To succeed in the modern call center, you need to be able to do more than offer routine customer service, such as greet and support x customers. You must be able to resolve any type of problem to create a positive customer experience. This requires problem-solving skills and good interpersonal communication.
Types of Customer Service
Customers have more ways of interacting with your business than ever. The explosion of devices and communication channels—from smartphones to SMS and social media—means that customers can connect with companies on multiple channels.
To stay competitive and maintain customer retention, businesses must embrace multichannel customer engagement and provide many types of customer service, such as:
Social Media Customer Service: Customer service via social media was once a novelty. Today, 64% of people prefer to message a business versus calling. It's vital for businesses to be responsive on social media channels.
Self-service support: The modern customer wants quick and easy interactions and many clients expect service 24/7. If they need help, customers want to find out about your products and services online as well as through your apps. Creating an online knowledge base and customer portal helps you keep your customer service department running after business hours. It also empowers customers to quickly solve simple issues themselves, reducing the pressure on your customer service agents.
Walk-in Customer Service: Online transactions can create distance between you and the customer. Stores that still have a brick-and-mortar location are at a distinct advantage. Offering in-person customer service provides the chance to build extra rapport.
Phone Customer Service: Sometimes talking to a human is the fastest way to solve a problem. Customer service software can help you avoid some of the complaints common to phone support, such as setting maximum wait times and automated call routing.
Email Customer Service: This is no one's favorite way to reach out, given the traditionally long response times. However, you can distinguish yourself from competitors by setting short response times. Software, like CRM, can also automate email responses and provide templates for common customer service issues.
Live Chat Customer Service: Live chat allows customers to have their questions answered without having to navigate away from your site. Real-time, easy interactions increase the likelihood of a conversion. Live Chat service also allows agents to manage more than one customer at a time.
AI Chatbots: The use of chatbots increased 81% in 2020. Chatbots allow you to automate customer service. It's especially useful for common queries and requests. A chatbot can manage many tedious, top-of-funnel interactions so your service customer team can focus on customer relationships.
Top Benefits of Customer Service Done Right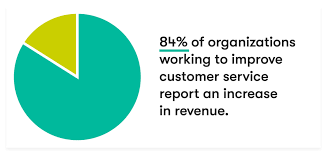 If you have a business, then you probably realize that good customer service is very important. In fact, it can help your business stay successful and grow your customers and revenue. Customer service can also help your company reduce costs in the long run by making sure that your customers are satisfied with their experience when they do business with you. Here are some of the top benefits of companies that exceed service customer expectations.
A Happy Customer Is for Better Business
Happy customers are loyal customers. And that's great for revenue, since existing customers spend more than new customers. A whopping 300% more, according to RjMetrics. If you gain trust with good customer service skills, customers are more likely to subscribe to expensive services and buy premium products. They also refer new business. On average, each satisfied customer refers three new potential customers.
Customer Service Can Make or Break Your Reputation
By contrast, an unhappy customer can wreck your reputation and your bottom line. Just asked United Airlines. In 2009, a frustrated customer posted an entertaining song called, "United Breaks Guitars" on YouTube. It went viral and received over 20 million views. Within a few days, United Air's stock plummeted by ten percent, costing the company an estimated 180 million dollars. They could have replaced the singer's guitar 51,000 times for that amount of money. The lesson? Poor customer experience is expensive. It pays to keep customers happy.
Customers Pay More for Great Customer Service
One-quarter of customers are willing to pay up to 17% more for great customer service in almost every industry. Some industries get an even greater lift in revenue. In the hospitality sector, for example, 31% of customers are willing to pay more for exceptional service. In retail, 24% are amenable to paying more. Overall, companies with a customer focus are 60% more profitable, according to HubSpot.
Examples of great customer service
Ask yourself, what is the best brand experience you've ever had? It may have been an airline, a hotel chain, a car manufacturer, or a restaurant. At the time of your experience, they were at their absolute best. How wonderful was that? That's the kind of service customer level you need to strive for.
Online clothes retailer Zappos is an example of excellent customer service. Zappos CEO Tony Hsieh relays an anecdote about an out-of-town meeting. He was entertaining clients late into the night when they craved a slice of pizza. Room service at the hotel was closed, so Hsieh suggested the client call Zappos and request a pizza. Indeed, at 2 am, the Zappos customer service agent found a nearby pizza parlor that was open and ordered on the caller's behalf. Now, that's an amazing customer experience.
Another company that comes to mind is Chick-fil-A. Customers rave about their fast, consistent, and friendly service. They're also willing to go the extra mile. Consider the time an unexpected snowstorm his Birmingham, Alabama. People were stranded on the Interstate for hours. The local Chick-fil-A sprung into action, with staff hand-delivering hundreds of free chicken sandwiches to the stranded motorists.
This just goes to show that exceeding customer expectations, in ways big and small, can generate goodwill and customer loyalty.
Tips to Improve Customer Service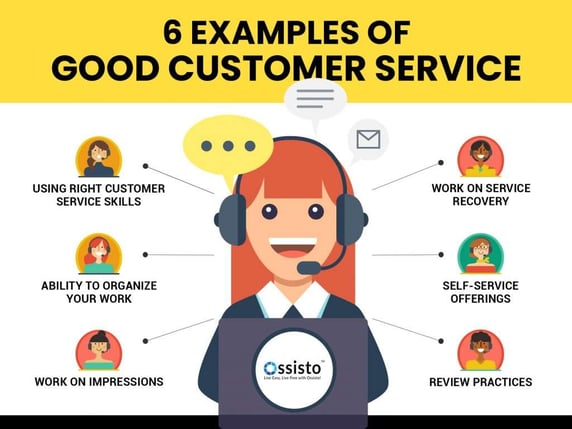 Excellent customer service is a fine art that many businesses have yet to master. Here are a few recommendations to help you improve your customer care and turn first-time customers into long-term relationships.
Empathy: Great customer service requires a certain level of empathy. You have to be able to put yourself in the customer's shoes and give every issue, no matter how trivial or complex, your full attention. Communicating empathy through voice tone is also important.
Respond quickly: Everybody's busy these days, and one of the fastest ways you can alienate customers is to waste their time. People are busier than ever, and the fastest way to turn a customer off is to waste their time. Speed doesn't mean rushing the client. It means serving them within the timeframe they expect. Increasingly, that means offering an immediate response.
Practice active listening: Active listening is not the same thing as being quiet. It involves listening intently and reflecting back what the customer said, withholding judgment, and offering verbal nods.
Resilience: It's important to have a thick skin. Handling customer complaints and angry customers is part of the job description. The best agents can their feelings from the work and remember negativity is part of the territory. Often, you can kill'em with kindness. It's difficult for a customer to remain angry with someone who is kind, humble, and agreeing with them. For managers, try screening for resilience during the hiring process. The best customer service reps already have resilience baked-in.
More than a phone service: Customer service is more than just answering the phone when it rings. It's dealing with problems on Twitter, Instagram, Gmail, or Facebook. It's making product demos on TikTok, answering questions on Quora, and offering a live chat box on your website. In other words, good customer service is multichannel.
Invest In training and tools: It's essential to provide excellent customer service training to employees in areas like product knowledge, customer service, and communication skills. Also consider improving your internal processes through technology. For example, a CRM platform can automate many tedious tasks letting agents focus more on the customer relationship. It can also centralize all communication channels, from email to social media, into one convenient platform.
Hire for a spirit of service: Many customer service skills can be taught and scripted. But the heart of the industry is having an attitude of service. And some people have a natural talent for it. In your interviews, look for core traits such as warmth, humility, and helpfulness. The best talent cares about the customer's business and can handle many different customers. Customer service experience is also very helpful.
The Importance of Good Customer Service
Why is customer service important? According to the Harvard Business Review, it's a major revenue driver and can make the difference between business success and failure. Yet many companies give customer service a low priority.
You can make your business stand out by treating customers like a valuable asset. At its simplest, customer service is creating a satisfying brand interaction. But you can use our tips and examples above to go from good customer service to great. Improve your customer service skills today and see your businesses thrive and your customer contacts soar.
Subscribe to FMC Newsletter
No spam and promotion, just insightful information