CRM Trends 2022-2023: What to Expect. Nowadays, there are a bunch of terms and phrases that you hear being thrown around professional spaces that you may want to learn more about or understand better. For many of us, CRM tends to be one of them. Put simply, CRM stands for "Customer Relationship Management" and is a key element in any business' success. Generally, when people tend to talk about CRM, they are talking about the technology that a company uses to manage its interactions with customers and potential customers.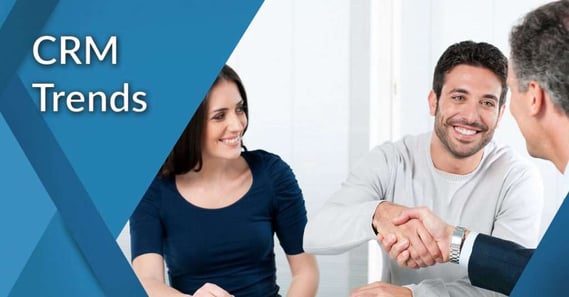 A good CRM system can help a business to create stronger customer relationships at the same time as streamlining processes used to engage with customers, helping to increase sales, improve customer service, and – as is the goal with the majority of business ventures – increase sales and overall profit. When it comes down to it, CRM has a clear goal. It is to help manage customer relationships throughout the sales process, from the moment a customer shows interest in your products and services to the moment of the sale and beyond. CRM is important to countless business operations, ranging from sales to marketing, product development, and more. Here's some more information on CRM, as well as some top CRM trends to expect throughout 2022-2023.
Different Ways of Talking About CRM
Of course, as CRM is such a significant aspect of business operations, it's not surprising that it's pretty complex and that the phrase can be used in a number of different ways. When people talk about CRM, they tend to be talking about it in one of three ways.
CRM as Technology: CRM can be a technology product, often hosted in the cloud. It is likely referred to as a "CRM system". This will be used to take data about customer interactions.This data can then be analysed to improve the company's engagements with customers.
CRM as a Strategy: most businesses will have a philosophy concerning how staff should treat customers and form relationships between the brand and customer.
CRM as a Process: businesses tend to have systems in place that dictate how staff should then engage with customers. They will take customers through a process to ultimately guide them from interest to sale.
Why is CRM important?
So, why is CRM important for a business? Many will think that processes such as marketing are much more significant, as they can guide people to make a purchase, which is the ultimate aim of the game, right? The truth is that marketing and any focus on customer relationship management need to work together to help a business to form genuine bonds between brand and customer. Strong bonds and good relationships encourage customer retention and can see customers return time and time again. Happy customers with a strong relationship with your brand can also make recommendations, leave good reviews and promote your brand through word of mouth, all helping to expand the customer base and maximize sales.
A good CRM system can help to keep all information about your customers, what they like, what works, what doesn't, and more in one place. Most CRM systems will have a functional and practical dashboard that will provide you with all the data you need to make informed decisions about your business, its direction, and what you need to do to keep customers coming back and shopping with you.
How Your Business Can Use CRM
So, we've established that CRM is important, but how should your business be using CRM to gain its full advantage? Here's some guidance to help you make the most of it.
Sales teams – your sales team can use CRM to help understand their sales pipeline better. Your sales staff can better understand the people they are trying to sell to, while their managers can also use the system to track how the team is performing. They will be able to identify what is working and what isn't and spread the approach of successful individuals out across the wider team.
Forecasting – your marketing team can use CRM to help with forecasting sales trends and interest. They will be able to see all of the opportunities and leads available to your company, following users journeys and determining what areas they need to focus on to successfully target individuals when they are ready to buy and allowing them to better understand areas of the sales pipelines they need to better manage.
Customer service – by being able to see conversions and when they take place, your customer service team will be able to provide customers with the support they need as and when they need it. This can maximise customer interactions and help your customer feel supported throughout their journey with your brand.
Supply chain – CRM can help your supply chain team to manager their relationship with suppliers better. By having a full record of meetings, requests and other notes available to them, they can schedule follow ups and chase requests that haven't been met.
HR – struggling with your recruitment process or employee performance? CRM can allow HR to manage candidates and make the onboarding process faster for new recruits. They can also access data that helps them to manage staff retention.
CRM Trends 2022-2023
It is expected that by 2022-2023, CRM technology will be the single largest revenue area of spending in enterprise software. Keeping on top of CRM trends will help your business to be forward-thinking and to keep up with the times. This can maximize profits and see your company thrive.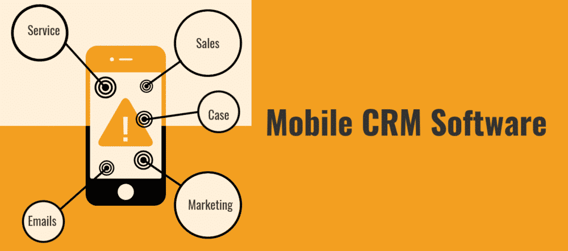 Nowadays, more and more of us are using mobiles on a day-to-day basis. We use them to socialize, learn information, and – most importantly for businesses – to shop online. So, it's not all too surprising that mobile trends are common and taking an upward turn right now.
The coronavirus and Covid-19 pandemic that has wrought trouble and chaos across the world over the past year and a half has really served to highlight the importance of being able to access work information from remote locations. Accessibility is key in countless software and technological spaces, so CRM tools and software are likely to become mobile to accommodate an increase in remote workers around the world.
We're likely to see an increase in CRM apps and systems that can work equally well across a host of platforms, operating systems, and screen sizes. We should also see more CRM that allows users to work in both an online and offline environment and between different devices.
While there are benefits with this, security will have to be a top priority, as CRM often deals with sensitive and protected data, while mobile solutions can be more easily hackable. This is a problem that companies are working to overcome working forward.
AI and Automation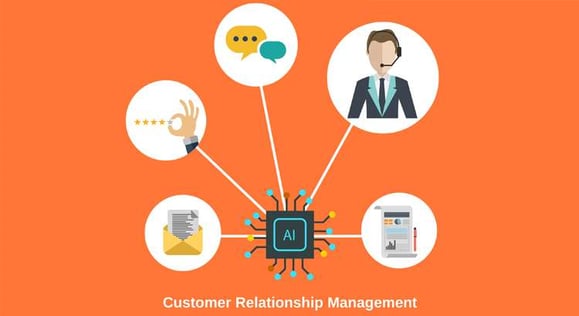 AI is no longer a thing we talk about in sci-fi films. It's a genuine technology that is constantly being worked on and slowly implemented into day-to-day life. The rise of AI is finally here and it can prove particularly useful for your CRM systems. The first positive of AI for CRM is that it can help with predictive analytics, bringing unexpectedly useful types of data to your attention. You'll be able to predict customer buying trends more easily.
This can also help with customer segmentation by giving further insight into how your customers act and buy, allowing you to better target your sales and marketing campaigns. You can gain real-time insight into customer demographics, customer preferences, world-views, interests, and more. This gives you the chance to fully focus on people who are likely to actually make a purchase when encouraged in the right ways and in the right direction. Another great AI addition to your CRM catalog is chatbots. These can help answer customer queries, driving sales whether you have a team working or not. This can encourage and maximize out-of-hours sales.
3. Voice Recognition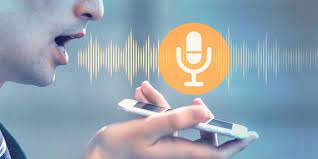 We're growing increasingly used to voice recognition technology. Many of us have voice assistants in our home, such as Amazon Alexa, or use Siri and other virtual assistants on our phones to complete tasks hands-free. But what can voice recognition do for your business? In 2018, voice-enabled device sales hit 1 million. So there's a lot of money to be made through having voice recognition capabilities on your site. Voice can be used to better track data, helping you to understand how your customer speaks and what they want. Your marketing team should work together to decide how much the business is willing to invest in mining information from voice recognition technologies and whether the insights it could hold could be useful and profitable. You also need to ask questions, such as whether you want to track entire conversations, whether you want to track the emotions and sentiment behind specific words, and more.
As you can see, there are a number of CRM strategies that are on the rise, and for good reason. Keep an eye out for these CRM trends and even consider getting ahead of the game by implementing them into your own business model as soon as possible!