Do any of these situations describe your business?
You're still using legacy systems.
Your computers are more than ten years old.
Your CRM is a mess.
All of the above.
If any of these conditions apply to you, your technology is likely getting in the way of business productivity. And your staff is probably frustrated with the outdated tools that are slowing them down. In a recent survey, 73% of employees said they know there are systems that could help them work better and faster, from CRM software to ERP platforms.
However, employers are often less enthusiastic about deploying new software systems. Software is expensive, and there's no guarantee of a return on the investment. It requires significant time and training to launch a new system. Plus, the abundance of choices makes it hard to find the right package for your business.
But there is a way to overcome these common obstacles—you can hire a software consultant.
By the way, the following CRMs are most popular among our clients:
What Is a Software Consultant?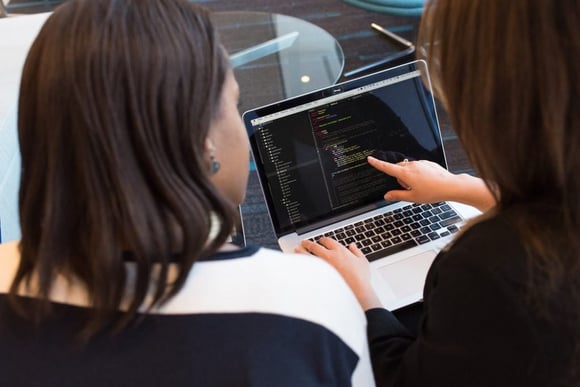 A software consultant advises clients on how to choose (and use) software to meet their business goals. A quality software consultant will possess both technical and functional skills. Technical skills refer to software implementation, such as data mapping, programming languages, and data migration. Functional skills refer to how you, the client, want the software to look and work for your business. This includes aspects such as the user interface and features.
CRM for consulting businesses is crucial as it helps them to streamline their workflow, manage client relationships, and improve communication, resulting in increased productivity and better customer satisfaction.
What Does a Software Consultant Do?
Some typical responsibilities for a software consultant may include the following.
1. Identify and document business requirements. A software consultant will gather feedback from the departments in your organization to define the problems you're facing. Some typical questions might be:
What are people struggling with within the organization?
What do you like and dislike about the current software?
What prevents you from providing the best service possible?
What business processes do you lack?
An adept software consultant can translate employee feedback into the functional requirements you need from your new software system.
2. Find vendors that meet your business requirements. There are tens of thousands of software packages on the market. But once you've created your business requirements, a software consultant can help you narrow your choices to a vendor shortlist. This can save you from weeks of research and sales demos. Instead, you can meet with the most suitable vendors from the start.
Your software consultant will help you stick to your procurement plan when interviewing vendors. They can also help you qualify prospective software companies. Sales reps are paid to make the software sound great; your software consultant can offer a neutral evaluation of the system.
3. Create a software implementation strategy. Choosing the right software is just the beginning. You need a strategy to deploy it across your organization. A software consultant can help you break down the implementation process into smaller steps while defining the timeline, teams, and resources needed. With an implementation plan on hand, you have a much better chance of staying on time and under budget.
4. Configure the software for your business. Few software systems are ready right out of the box. At a minimum, some degree of customization will be required to make the software work for your environment. A software consultant knows the software, understands the configuration options, and is aware of your business goals. From there, they can build and shape the solution your business needs.
5. Test the software to make sure it meets customer requirements. The software consultant can also monitor the software in the first days to weeks after deployment to ensure it meets your business requirements and responds correctly to data input. They can also help you develop a checklist for testing the long-term ROI of the software.
[Related Article: CRM Audit Checklist]
Types of Software Consultants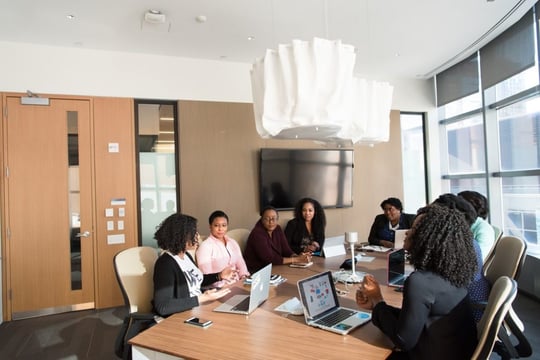 The software market caters to businesses of every type and has grown to become a US$ 430 billion dollar industry. Accordingly, some consultants specialize in a particular phase of the process (such as training), while others focus on a specific type of software.
With thousands of software systems on the market, it's beyond the scope of this article to discuss each category. Instead, we'll focus on two of the most popular and complex software categories used by businesses today: CRM and ERP.
CRM Consulting: CRM stands for customer relationship management. As the name suggests, the software focuses on building stronger relationships between companies and customers. Detailed customer profiles, multichannel communications, automated responses, and task reminders are just a few of the tools CRM uses to keep you connected to clients.
CRM is the largest software market, with over 800 systems available. Many businesses prefer to use a CRM consultant vs. researching hundreds of vendors themselves.
CRM consultants can also help with the particular challenges a CRM system presents, such as data migration. In addition to bringing customers and companies together, a CRM acts as a central platform for all your applications and software. This keeps all your tools in sync and "talking" to each other. But integrating your tech stack and mapping different data types can be a massive headache. A CRM consultant can assist in data mapping to make sure your data fits into the new CRM perfectly.
Another challenge specific to CRM are low adoption rates. Unfortunately, this category of software gets a bad rap for being hard to use. As such, it's critical to choose a system that is user-friendly and can be incorporated into your office workflow. A CRM consultant has the needed expertise to take stock of your business processes, interview key stakeholders, and deliver the best CRM option for your unique business.
ERP Consulting: ERP stands for enterprise resource planning. It's another large and complex software solution that often calls for an expert eye when selecting and deploying. It's somewhat similar to a CRM in that it functions as a central platform for integrating many business processes and departments. Typical departments include planning, purchasing, inventory, finance, supply chain, and more. However, the key difference is a CRM focuses on customer-facing departments, such as customer care, sales, and marketing. ERP tends to focus on back-office functions.
Typically, the scale of an ERP deployment is organization-wide. This means you need to select (or design) a software solution that suits many disparate departments, from your accounting section to the warehouse. You could make this decision based on sales demos and brochures. But a better bet is hiring an ERP software consultant. They have extensive knowledge of the ERP landscape and can make unbiased suggestions.
In addition to selection, an ERP consultant can handle programming, integration, installation, customization, and training for your new software.
[Related Article: 5 Steps of Effective CRM Implementation Strategy]
Does Your Business Need a Software Consultant?
In conclusion, we recommend a software consultant any time you're deploying an extensive software system. Software has become a multibillion industry with thousands of solutions to choose from. A software consultant will not only help you narrow your options, they can also customize the system to your unique business processes. This ensures your staff gets the most out of the new technology and your business gets a good return on the investment.
Do you need help choosing the right CRM software for you? Try our free CRM Selector Tool. Or, contact one of our friendly CRM experts today. We put people at the heart of tech solutions, ensuring better outcomes for both businesses and customers.
Subscribe to FMC Newsletter
No spam and promotion, just insightful information