Thinking of carrying out a CRM audit? In order for your audit to be effective, you need to be sure you're examining all the right areas.
Download Now: Free "CRM Audit Checklist" eBook
The following CRM audit checklist can help ensure that every key area is considered. You can then be confident there are no hidden flaws with your CRM software that you failed to identify. Read on to find out more…
What is CRM? And what is a CRM audit?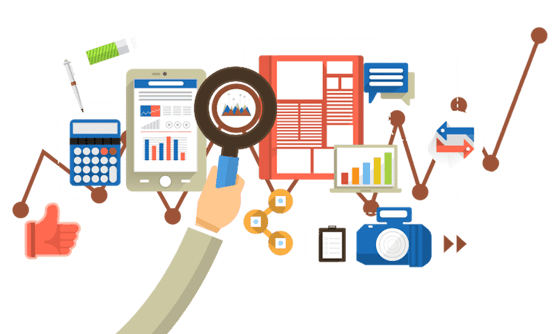 Let's start with the basics (including a CRM definition). What is CRM? CRM stands for 'Customer Relationship Management. It's a process that involves organizing information on interactions with customers and leads in order to improve marketing and sales.
Most companies handle their CRM using CRM software. This type of software manages your company's relationships with prospects and customers. The aim is simple–build better relationships. A CRM platform helps businesses connect with customers, refine business processes, and increase profitability.
There are hundreds of CRM software options on the market. You want to be sure that you're using the right one. A CRM audit can help you to decide whether your current CRM software is doing everything you want it to do. It involves assessing all the strengths and weaknesses of your current CRM. From the results, you can then work out whether it's time to shop around for a new CRM solution or stick with your current software plan. A CRM audit checklist can help you to carry out this audit effectively.
BTW, you may run a quick wizard to compare prices:
Initial questions to consider before carrying out a CRM audit…
Who should carry out your CRM audit?
It's possible to outsource the audit to a software consultant. In fact, there are CRM specialists who focus exclusively on matching the right CRM software to your business. If you're new to CRM, they can translate your business goals into CRM features. CRM consultants can also establish a roadmap and project budget.
Alternatively, you can carry out the audit yourself. This avoids paying a consultant, but you will need to dedicate a fair amount of time to the audit.
In most cases, the manager of the company will carry out the audit. You will also want to consult the people who will be using the software, as they have valuable input regarding the features and ideal user interface.
When should you organize a CRM audit?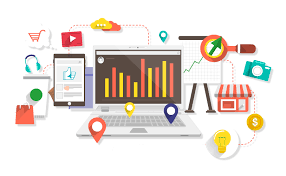 If there has been a major change in your company (such as the launch of a new service or a company rebrand), it could be worth carrying out an audit to check that your CRM is still fit for purpose. Alternatively, you may have noticed a few issues with your current CRM software or had a few complaints from employees, which may have led you to question whether your CRM needs replacing.
All in all, it doesn't matter when you conduct an audit, so long as you are doing it regularly. Many large companies will carry out a CRM audit at the end of each year. Even if you haven't noticed any problems with your CRM throughout the year, an annual audit could be useful for identifying hidden issues that could be unknowingly eating away at your time and profits. An audit also ensures you're CRM is delivering upon its promise of meeting your business goals and improving customer relationships.
A CRM audit checklist: Key areas to examine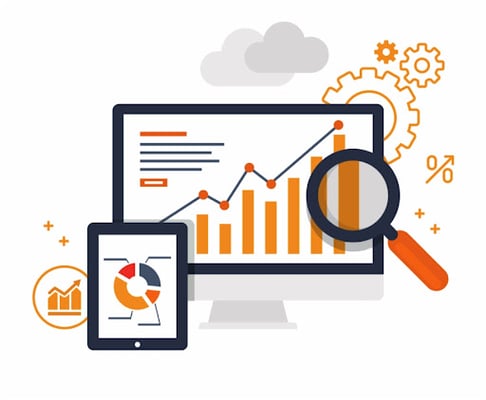 In order to fully assess whether your current CRM is right for you, you need to make sure that you examine all the key areas during your audit. This CRM audit checklist breaks down each area.
Data
The first thing to consider is the quality of the data collected and stored on your CRM. Different CRM platforms are likely to collect and store different types of data. You should consider whether you are happy with how your CRM processes data.
A few questions you may want to ask when assessing your CRM data include:
How accurate is the data I'm getting? How quickly and how regularly is it updated?
How much of the data being presented is useful? How much of it is relevant to my company/industry?
Are there metrics that are missing that could be useful? Are you unable to track certain forms of marketing? Do you wish you could turn certain forms of data into a more easy-to-read graph?
Am I able to manually enter all the data I need? For example, custom fields ensure you track the information your business needs most. If your CRM doesn't offer this flexibility, it may be time to move on to a more accommodating system.
A simple CRM system may only allow you to collect very basic data. Meanwhile, more advanced CRMs can record in-depth data and offer more ways of representing that data.
Data security is by far the most important thing to consider when looking at data. Data glitches and breaches could lead to costly mistakes for you and your customers. Do your due diligence to ensure your CRM is up to international security standards. A quick Internet search can turn up any security breaches in the news.
Usage
Next, you should consider who is using your CRM. If you own a small business, it's possible that you may be the only one that uses your CRM software. However, if you run a larger company, you may have staff involved in sales, marketing, and customer service that also use the software. Work out the scope of your CRM and determine whether your software is suitable. Some CRM platforms only allow a certain number of users to make accounts. Are all of your salespeople or marketers able to have an account? Alternatively, are you paying for more users than is necessary?
On top of the number of users, you should consider how regularly you and your team use the software. If your CRM software is rarely used, consider why. Are the features a good fit for your business goals? If you have been hesitant to adopt it, is it because it's not user-friendly enough?
Overly complicated CRM software is worth addressing. If you and your team find it challenging to use, it could be time to migrate to something simpler. Survey your team to see how user-friendly they rate your software and what improvements they would make. If you are a small business, there are many CRMs built just for you, with simple features and an uncluttered user interface.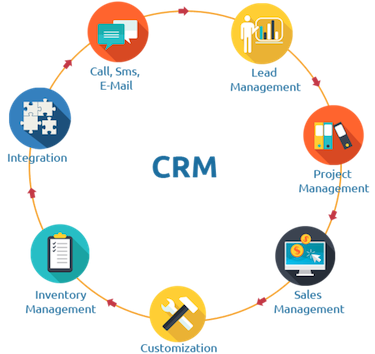 Integration
One of the biggest advantages of CRM software is its ability to integrate all your other apps and software. You can ensure all your business data is integrated to produce a complete and accurate picture of your business. It also lets you access several tools from a single screen and login.
However, some CRMs don't integrate well with others. If you have a large stack of tech tools you're devoted to, integrations are key when assessing your CRM.
You should also consider any online data you need to be able to access and whether your CRM software can access this data. Can your CRM software be used to track data on all the social media sites you use? Can you accurately track website analytics?
Finally, consider which devices you're able to use your CRM software on. A lot of modern CRM software is available as an app, allowing you and your team to use it on a smartphone or tablet. This could be useful if you and your team are always on the go – only being able to use CRM software is limiting and outdated.
Compliance
It's important that your CRM software is compliant with various data laws around the world.
GDPR compliance is a notable example. The General Data Protection Regulation (GDPR) was brought in by the European Union and gives individuals the right to withhold giving their data to companies. If any EU customers don't consent to give you their data, you need to honor this – make sure that your software doesn't automatically track their data regardless.
Most larger modern software solutions are able to meet these compliance rules. It's still something that is worth looking into – particularly if your software was custom-made or is a legacy CRM.
Conversions and Sales Metrics
You should consider how your CRM software helps you to convert customers. Has your CRM software helped you to win over more clients? Or do you feel that it has had little effect – and, if so, why?
A few CRM metrics to be aware of are:
Upsell rate
Net-new revenue
Length of each sales pipeline stage
Length of sales cycle
Customer lifetime value (CLV)
Customer acquisition cost (CAC)
Revenue generated by campaign
Email list growth rate
Net promoter score (NPS)
Churn rate
Average time to resolution
Average number of follow-ups per ticket
Alerts telling you when to follow up leads. In certain industries, like real estate and software sales, alerts of when to call or email leads can be very useful – consider how many times you've followed up and won over clients due to alerts.
Automated emails and messages. In some industries like ecommerce and hospitality, it's possible to win over customers through automated birthday message promotions and abandoned shopping cart reminders.
Effective marketing improvements based on analytic data. Consider how many times you've looked at data on your CRM and used this to make improvements to marketing. This could include tweaks to email campaigns, website edits, social media improvements or even improvements involving phone calls that result in more leads.
Using these analytics, it may be possible to trace back the path of customers. You may also be able to survey customers. Get your team involved in measuring these conversions and if possible try to get a rough estimate of the revenue your CRM has helped you achieve in a couple of months.
Cost
Finally, you should consider how much your CRM software costs. The cost can vary dramatically depending on your subscription tier. Sometimes, rather than the hassle of switching CRMs, you simply need to upgrade to a more advanced subscription. Ideally, the added revenue should be worth the cost you're putting in – if possible try to calculate the ROI.
You should also weigh up all the other factors discussed and see if any of these justify the cost. A CRM that offers accurate data, integrates well with your other tools, and which staff enjoy using is worth spending more on.
The cost could be a particularly important factor to weigh up if you're trying to make cutbacks. Just be sure to factor in the cost of migrating to new software. A new CRM could save you thousands of dollars over the next few years, but you must factor in hidden costs such as data migration. There are some affordable DIY data migration tools available if you're on a tight budget.
CRM audit checklist summary
To help summarize everything above, here is a condensed version of the CRM audit checklist:
Choose who will help you to carry out the audit. Will you do it yourself, involve your team, or hire a pro?
Schedule your audit at the right time. A good time to do it is at the end of each year.
Start by assessing how your CRM stores and collects data. Is the data useful, secure, and accurate?
Consider how many people use your CRM and how frequently they use it. How many user accounts are you paying for? Are there issues with user-friendliness?
Consider how well your CRM integrates with other software and platforms. Is it available as an app – and if not could you benefit from an app version?
Make sure that your CRM is compliant with regulations such as GDPR.
Measure the conversions that your CRM has helped you to achieve and try to work out a rough estimate of the added revenue your CRM has brought in.
Compare this revenue to the cost of your CRM. Work out the ROI. It may be time to switch CRMs or simply switch subscription tiers.
Subscribe to FMC Newsletter
No spam and promotion, just insightful information