Do you need a CRM for a small business? The short answer is—yes! Even if you're just getting started, CRM is a crucial part of business success. A good CRM platform should be at the heart of a company's connections with current and potential customers. A CRM for small business helps you manage contacts, track activities, stay connected, create reports, market your company, and automate business processes, among other things.
With nearly a thousand CRMs on the market, there is sure to be a platform that meets your company's needs, no matter your requirements. And don't worry–the market abounds with specialized CRM for small businesses.
What makes a good CRM for a small business?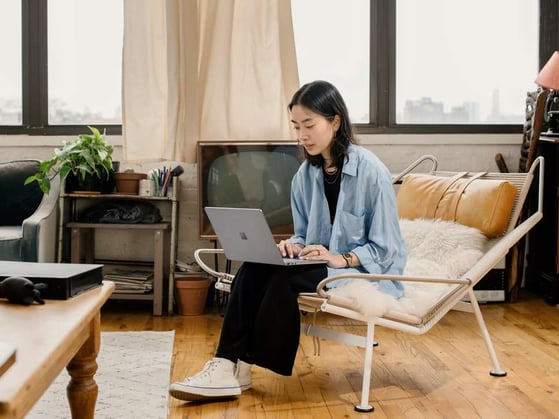 CRM is a sophisticated technology which offers an abundance of features for customer-facing departments. But being a small company, you probably won't need all the functionality on offer. You can get by with the 6 fundamental functions of a CRM:
Contact management: CRM should provide a detailed record of all your customers and prospects. Beyond standard contact information, you can expect a centralized record of your interactions, purchase history, related documents, social media profiles, and more. Many CRMs allow you to contact the client directly from the record by integrating with your phone, email, and SMS.
Improve sales performance: A CRM may differ on the particular sales features it offers. But the goal remains the same–CRM should increase your sales. A common feature is lead management. This can include automated lead scoring and pipeline visualization, enabling you to prioritize your hottest leads and know exactly where they are in the sales funnel. Other features may include salesforce automation, performance dashboards, and AI-powered sales coaching.
Reporting and analytics: You can envision your dream—but how do you measure it? How do you track the specific processes and steps to success? With a CRM for small business. CRM can track and analyze all your company data and make sense of it in the form of sales forecast, performance metrics, marketing ROI, and more.
Third-party integration: You're not looking to make your tech stack bigger and more complicated, right? When you find the right CRM, it will act as a central platform for all your tech tools. Through a single login, you can access email, accounting software, social media accounts, collaboration tools, and more. Best of all, CRM can integrate and analyze all the data these apps collect, giving you a big picture view of your business.
Better customer relationships: No platform worth its muster would forget the 'relationship' in CRM. Again, each vendor may differ on the specific features it provides, but all CRM should help you nurture relationships. Common functionalities include multichannel support. This allows your customer to reach you from wherever they are, and ensures no one falls through the cracks. Your CRM may automate some support functions, allowing you to reach more customers faster. And the contact record should provide enough detail for you to personalize every customer interaction.
Cloud-based platform: A cloud-based service generally offers the flexible, pay-as-you-go structure that is crucial to small businesses. It also allows you to scale easily as your company expands. Cloud-based CRM is also portable. This is essential for a small business CRM as it lets you do business on the go, from anywhere at anytime.
We've kept these 6 essential elements in mind when choosing our top ten CRM for small businesses.
[Related Article: The Best Marketing Automation Software & Platform]
Best CRM for Small Businesses

Pros
HubSpot's free edition includes all of the basic features a small business might need to manage customer relationships. From within HubSpot, you can keep track of your contacts and their status in your sales pipeline, as well as manage your email promotions, phone calls, and interactions. The platform's versatility is enhanced by paid versions and premium add-ons. Customers also praised HubSpot's extensive integrations, user-friendly interface, strong dashboards, and scalability.
Cons
Some users find HubSpot's large number of features intimidating. In addition, the expense of the entire CRM service, including CMS, marketing, sales integrations, and all other add-ons, is prohibitive for many smaller companies. Alternative CRMs for small businesses can provide an affordable runway for your company to scale.
Pricing
* All pricing is for annual billing.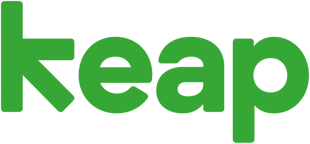 Pros
Keap (formerly Infusionsoft) is a customer relationship management system (CRM) that aims to bring both marketing and sales activities under one roof. Marketing tools include the drag-and-drop campaign builder, which is very intuitive and goal-oriented. Keap also offers easy automation tools that allow you to map complex workflows. The CRM even won an award for best marketing automation tools for beginners. And ease of use should be top of mind when choosing a CRM for small business; smaller companies simply don't have the time for a lengthy onboarding process.
You can also build sales into your automations. Keap CRM treats the two departments (marketing & sales) as one. Additional sales features include lead scoring, quote generation, pipeline management, and lead segmentation,
The platform as a whole is also very user-friendly, and you can also use it to handle your eCommerce site and project management. The Pro and Max tier subscriptions offer tools such as checkout forms, personalized e-commerce pages, and subscription management
Cons
The most significant disadvantage of Keap is its high cost, particularly given that it is aimed at small businesses. Each Keap tier's starting price only includes one user and 500 contacts; additional users or contacts will be charged separately. There is also a one-time onboarding fee of US$ 499. This ensures users get the most out of the platform, but for a small business CRM it's a little pricey.
As your company expands, you can find that the overall cost of using Keap rises rapidly. Furthermore, it has a maximum communication capacity of 200,000. It may seem like a lot, but any hard limit could eventually hinder your company's growth instantly–and makes other CRMs for small businesses worth investigating.
Pricing
*All pricing is for annual billing. Keap currently offers a substantial discount for your first five months.

Pros
With its powerful AI bot, Zia, Zoho CRM assists sales teams in managing the consumer lifecycle. Instead of relying on sales intuition–Zia gives you data-driven insights on what your best next step is to close a deal. Zia can also help agents prioritize the most promising leads by predicting conversion rates and win/lose probability.
Zoho can also automate workflows based on user conditions, or based on prospect behavior. Records also get an automatic update. Zoho can deduplicate and enrich your contact records, ensuring all customer data is correct and current.
It offers additional tools for sales, such as performance tracking, gamification, and territory management.
In addition to the free version, Zoho offers a "pipeline-centric CRM for small business" called Bigin. Pricing begins at just US$7/month. This is a very simple, sales-oriented version of their software. It's aimed specifically at smaller organizations that need to engage prospects, manage multiple pipelines, and speed up the sales cycle.
Cons
A lot of Zoho's best features are concentrated in the higher-priced subscription tiers. This is true to some extent of any CRM, but it's especially felt with Zoho. Though the platform offers a free edition for three users, you'll soon feel the lack of advanced features such as Zia AI, sales funneling, and audience segmentation. Some users have also complained about how time-consuming configuration and implementation is. Problems with the Zoho support team responding to questions in a timely and effective manner have also been reported.
Pricing
*All pricing is for annual billing.
Pros
Pipedrive CRM was created for salespeople by salespeople. It offers an intuitive UI and is consistently ranked as one of the top CRMs for ease of use. Pipedrive encourages activity-based selling with deal-driven workflows that keep your sales staff on-task. Other sales features include custom pipelines, smart reporting, and an AI assistant. All of this functionality is available through the mobile app, a great feature for both sales teams and small businesses.
Pipedrive is also one of the most affordable platforms, making it an excellent CRM for small businesses.
Cons
Pipedrive is not a comprehensive CRM. The sales focus means you won't find much here for your customer service or marketing teams. However, you can add this functionality through the purchase of integrations, like Zendesk or Mailchimp. Other shortcomings include the lack of a free version, plus, Pipedrive uses its own branding in emails and webforms under the Essentials Plan.
Pricing
*All pricing is for annual billing.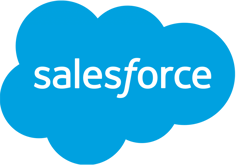 Pros
In the CRM industry, Salesforce is one of the most well-known vendors. It's highly scalable, with modules for marketing, customer support, commerce, analytics, and more incorporated with the core CRM offering (Sales Cloud).
Furthermore, by applying artificial intelligence to lead scoring, forecasting, and customer interactions, the Einstein AI add-on supports automated workflows. This increases user productivity and accelerates the flow of leads into the sales funnel.
Salesforce is a gold-standard CRM tool with a variety of intuitive features for communication and lead management, funnel management, reporting, and virtually everything else a sales team might need to close deals.
[Related Article: Salesforce Alternatives]
Cons
Although Salesforce offers a wide variety of powerful tools, it comes at the expense of cost and usability. Salesforce is one of the more expensive CRM tools available and many organizations have dedicated staff to manage workflows and reporting.
Salesforce comes with a significant learning curve because learning the ins and outs of the platform can be time-consuming. Some small businesses may not be able to afford this, so a less costly and more user-friendly solution may be a better fit in these situations.
The Essentials Plan, which is US$25/month, is geared toward small businesses. Salesforce offers a 30-day trial, so you have ample time to test the platform and see if it's right for you.
Pricing
*All pricing is for annual billing.

Pros
With Agile CRM, you'll get a comprehensive CRM at one of the best prices in the industry. Agile CRM's drag-and-drop interface is very user-friendly, making it simple for you and your team to build assignments, delegate tasks, monitor projects, and more. It offers a rich feature set for sales, marketing, and service.
For sales teams, you get features such as lead scoring, unlimited pipelines, email tracking, and online scheduling.
The marketing tools include email campaigns, web analytics, landing page builder, marketing automation, social media monitoring, and much more.
Service teams can enjoy multichannel communication, helpdesk features, automated responses, and an online knowledge base.
Best of all, there's a free plan for up to ten users, making Agile a great deal for a small business CRM.
Cons
Agile CRM is not the most customizable CRM. This can become frustrating for businesses with a unique business model. Some of the advanced features, such as marketing automation are difficult to understand and there's a lack of self-help resources online. Users also complain that customer service can be hard to reach.
Pricing
*All pricing is for annual billing. You can receive a substantial discount for signing a 2-year contract.

Pros
Capsule CRM is a simple platform that aims to do just enough for small sales teams. The CRM reminds companies to reconnect with contacts they haven't spoken with in a long time. It has excellent note-taking and sharing features, allowing people to engage more effectively. By saving and arranging information about your clients and connections, including projects and to-do lists, Capsule helps you to have a full contact management service. Contacts can be imported into Capsule from Outlook, Gmail, vCard, spreadsheets, and any CSV file.
Capsule makes it easy to share information across your organization. Capsule's sales dashboard also provides a short overview of prospects. Using configurable filters, Capsule will produce reports and extracts from the pipeline.
Cons
If you want to store an email communication, you will need to BCC a 'dropbox' address every time you email somebody (this is less of a problem if you are happy to work within Capsule all the time and click on contacts' email addresses to email them).
Although the Google Apps functionality is solid, it feels a little simple in terms of schedules, projects, and two-way syncing in general. The Google Apps integration is difficult to find and requires setting up by email with a help desk. There are no email marketing features built in, as it's a sales-focused CRM.
Pricing
* Capsule offers only monthly billing, except for Enterprise plan subscribers.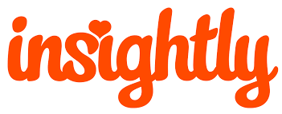 Pros
Subscribers can use Insightly's CRM platform to leverage sales and marketing workflows plus project management—and all through a simple, attractive UI. Its unique relationship linking feature makes it simple to see how customers are linked to larger organizations, teammates, and opportunities.
To-do lists, email alerts, and other project management features are also available to users, and they can be linked to contact information, opportunities, tasks, and individual emails. Admin permissions allow users to delegate and track individual tasks and programs, which is useful for sales managers.
Cons
The Insightly browser extensions have been criticized by some users as being outdated or underdeveloped. Another disadvantage is that Insightly's customer service program has its own pricing structure. Self-service and email support is included in all paid plans, but structured training courses, dedicated account managers, and phone/email support require an additional subscription.
Pricing
*All pricing is for annual billing.

Pros
While there are other CRM vendors that sell free or freemium packages, few compare to Vtiger in terms of features and capabilities. The Vtiger Pilot plan is free for up to ten users and 3,000 contacts, so even small teams can significantly expand their customer base before paying a fee.
It also has integration for phone and email information, document management, lead scoring, auto-response emails, Kanban-style project management templates, and customer service SLA monitoring. Vtiger is one of the most cost-effective and flexible CRM for small businesses.
Cons
In certain areas, such as navigation, project management, and third-party integrations, some users have indicated that the user interface could be more intuitive. The numerous business modules also make the system hard to learn.
Pricing
*All pricing is for annual billing.

Pros
For up to 12 users, Bitrix24 provides comprehensive functionality at no cost. This is a unique offer, as there aren't many other CRMs out there that provide such a rich feature set for free. This alone makes Bitrix24 stand out as one of the best CRMs for small businesses.
For on-the-go business management, Bitrix24 also provides a mobile application version of the platform. The integration options, visual business processes, and customization options make Bitrix24 a good match for businesses of all sizes.
Instant messages, user profiles, workflow management, bulk email management, activity stream intranet hub, and video conferencing are only a few of the features that help startups and small businesses function more efficiently.
Cons
The interface is a bit old and confusing. The free version gives a "Bitrix24" reference at the bottom of every outgoing email, which is frustrating. The vast range of features and customization options can also overwhelm the user.
Pricing
Their Starter Plan is free for unlimited users. Paid subscriptions begin at US$24 per month and increase based on the number of users and features. You can receive up to a 50% discount on their paid plans when you sign up for a 2-year subscription.
Find the Right CRM for Small Business
The sheer number of choices available when looking for a CRM solution can be daunting. When introducing any new technology, but particularly a CRM platform, it's critical for a small business to strike the right balance between features, usability, and affordability. The right software will set you up for long-term success without breaking the bank on difficult-to-use software.
Begin by determining your requirements, such as the number of users and contacts you have, the integrations you need, and the specific features that will make your life easier. Then, after reading customer testimonials and testing various systems with live demonstrations and free trials, narrow down your search until you find a CRM platform that meets your requirements.
If none of our top CRMs for small business suit you, feel free to try our CRM finder tool.