There are many benefits of CRM for small business. Just consider the hectic day of the average small business owner. You wear many hats. Your business card might say CEO, but you may also be the acting marketing director, customer service rep, or accounting executive.
You don't have the luxury of passing duties on to different departments—you run them all. That not only leads to long hours; you also avoid taking time off for fear the business will stall in your absence.
The overtime and pressure aren't sustainable long-term. Small business owners need to find a solution that will keep the business humming without wearing them down.
Why Your Small Business Needs a CRM

A CRM system is a perfect solution for the harried small business owner. It can reduce your workload, improve efficiency, and streamline operations. This clears the path for small business owners to spend more time working on their business instead of in their business.
CRM also sets the stage for what every small business wants–growth.
Sound too good to be true? Here's how CRM gives your small business the tools it needs to thrive.
[Related Article: 10 Best Free CRM Software in 2022-2023]
Automation of Routine Tasks
A Harris Poll found that employees spend only 45% of their workday on primary job duties. The rest of the workday is consumed by repetitive tasks, administrative duties, and other activities outside their job description. This loss of productivity is especially painful for small businesses who are often under-staffed.
But what if you could get back those lost hours? Imagine what your business could achieve with an extra 1,144 hours per employee each year.
It's possible with a CRM system. The software can get your employees back to meaningful work by automating routine tasks in marketing, sales, and customer service.
Marketing Automation: You can create a series of marketing campaigns that automatically launch according to a schedule or a set of conditions you define. Examples include:
Welcome messages for first-time visitors
Return visitors greetings
Promos for items in abandoned carts
Special deals on customer anniversaries and birthdays
Discounts on related products
Pop-up promos as a visitor begins to navigate away from the page
Once you write the script for a campaign, your work is done. The CRM will time the delivery according to your parameters.
Sales Automation: A CRM can automatically segment customers and leads based on your buyer personas. Lead scoring and win probability can also be automatically computed. Some CRMs even assign leads. Cold leads get sent back to marketing for more nurturing, while hot leads head straight to a sales representative. These calculations go on behind the scenes; the sales rep need only glance at the CRM dashboard to find their best prospects.
CRM can also automate routine sales tasks, such as email follow-ups and quotes.
Customer Service: AI-powered chatbots can handle common customer queries. The CRM can also provide customer self-service functions (such as resetting a password).
CRM benefits your small business by automating the tasks that are holding you back. Marketers can spend more time being creative. Sales and service reps can focus on building better relationships. And business owners can concentrate on strategic, revenue-generating activities.
[Related Article: The Best Marketing Automation Software & Platform]
360-Degree View of Customers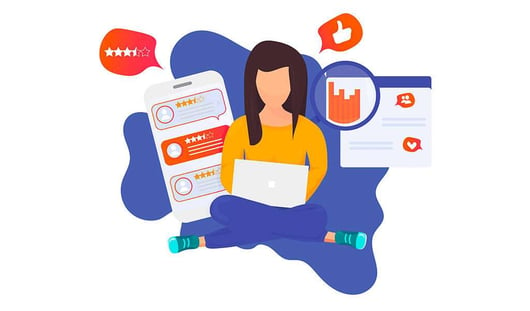 Where is your customer data? Is it scattered across spreadsheets, emails, business cards, sticky notes, and employees' smartphones? Without a central database for customer data, you're left with a chaotic system that delivers no insight. You have no idea who your customers are, much less whether they're happy.
Customers expect more of a small business. In fact, the main reason consumers choose small businesses over chains is to receive more personalized service!
A CRM can help your small business live up to customer expectations. The software combines all of your customers' data into a single digital record. It includes basic information, like name, company, and address. You can flesh out the customer profile to include much more, such as purchase history, interactions, notes, website behavior, and social media accounts.
The customer database is transparent and searchable. Any user can look up a client record and deliver the personalized service that keeps customers coming back. Happy customers are one of the most significant benefits of CRM. This, in turn, will benefit your bottom line, as 80% of revenue comes from return customers.
Stay Connected From Anywhere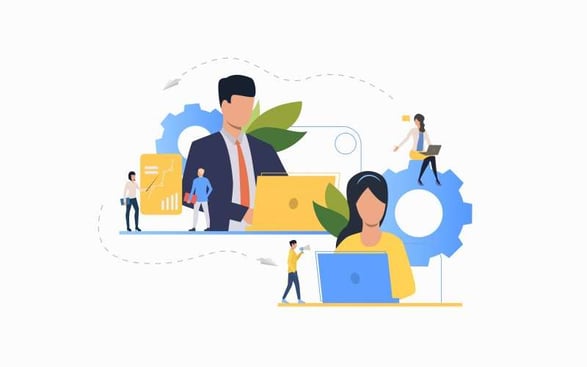 Unlike the on-premise solutions of the past, CRM is a cloud-based technology. Mobile apps allow users to access the CRM's full functionality from their smartphones, laptops, and tablets. No matter where you are, the database is always at your fingertips. All you need is an Internet connection to access and manage company data in real-time.
Find More Customers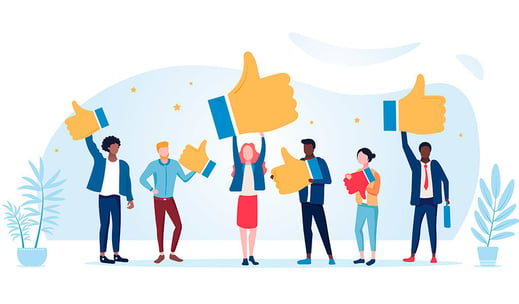 Every small business wants to attract new customers; they are the backbone of growth. One of the main advantages of CRM for small business is its ability to capture new leads.
Online Visibility
You can't grow your business if you're invisible online. Unfortunately, over 90% of websites get no traffic from Google. That's 1.5 billion websites that never receive a visitor.
Clearly, it's no longer enough just to publish a website. To stand out among the billions, you need a CRM.
SEO: A marketing CRM can get your small business noticed by optimizing your site for search engines (SEO). For example, HubSpot gives you the tools to develop engaging, keyword-rich content that appeals to both readers and web crawlers. It will also spot any backend SEO problems, such as slow load times, broken links, and missing meta descriptions that can damage your rankings.
Social Media: There are 3.8 billion people on social media globally. The best way to get their attention is with a consistent stream of content. A CRM system can automate a publishing schedule. Your profile is always active and engaged, giving you greater reach.
Lead Generation
Attracting more people to your website and social media accounts is not an end in itself. You want more than visitors–you want leads.
Cookies and Customer Profiling: A CRM system can help you get to know your prospects by embedding cookies on your site. This lets you track a site visitor's online behavior such as:
Product views
Time spent on page
Number of visits
Interactions with chatbots
Click-throughs on promotions
Abandoned e-carts
Some cookies can even tell you the names of individuals and companies that visit your site. Instead of dealing with anonymous browsers, you can begin segmenting them into buyer personas.
Landing pages: Another way of capturing leads online is through landing pages. A good landing page gives the visitor an incentive to hand over their personal information, such as coupons or access to premium content. You don't need any coding experience or an in-house web developer. The CRM's drag-and-drop tools will let you design and launch a landing page in a matter of minutes.
No matter how the information comes in, all prospect data is automatically bound to the CRM record.
CRM Dashboard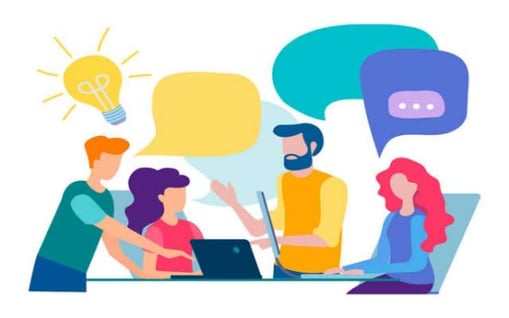 The average small business manages nearly 50 terabytes of data. That's 50 trillion bytes! No human could ever wrap their head around so much raw data. But a CRM can. What's more, it is designed to filter out the noise and focus your company on high-value data. The dashboards are usually customizable, so you can choose the CRM metrics that will most benefit your small business. A typical display might include:
MRR
Sales forecasts
Conversion rates
Lead pipeline/lead-to-cash flow
Demographic trends
Source tracking (organic search, paid media, site referral, social, email)
Content engagement metrics
Attribution modeling and much more
Company data is presented in a simple, accessible way, allowing you to make smarter, data-driven decisions.
Choosing the Best CRM for Small Business
Now that you're convinced a CRM tool can improve your small business, let's move on to vendor selection.
Think about the last time you bought shoes. You didn't pick out the biggest pair you could find. You chose the shoe that fits.
The same principle applies to choosing a CRM—bigger isn't better when it comes to small business. The last thing you want is a tool that's too large. This wastes resources and adds unneeded complexity. The best CRM solution for a small business is the one that fits. Look for a CRM that is easy to use, quick to implement, and can grow with you.
Another obvious consideration is cost. If you're working with a shoe-string budget, there's no better option than free. Here are seven of the best free CRMs for small business:
Why Choose CRM for Small Business
Many small business owners assume they can't afford the technology solutions they need.
But CRM offers an affordable (and sometimes free!) software that can modernize your business and help you compete with bigger enterprises.
By standardizing business processes, you won't have to sacrifice quality as you grow. And you can keep track of all your customers, no matter how numerous they become.
Not sure what you need?
Use our free guides and tools. Just fill in the forms with your requirements and get a full report and list of CRMs that could be a great fit for your business.