In the fast-evolving business environment, managing the clients profitably is a key goal of every organization. But how to interact with your customers efficiently for enhancing the company's revenue? There are many CRM models that help you build successful customer relationships and boost the sales.
3 Vital CRM Models to Customer Experience Success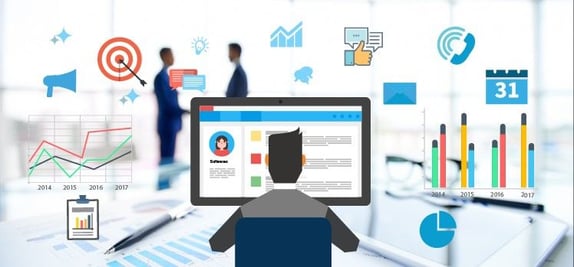 Since many researchers and managers tried to explore the platform's features, the revealed CRM models help to understand the idea of CRM. So, let's review the following CRM models:
1.IDIC Model
The idea was designed by Peppers & Rogers, a management consulting group recognized as the world's foremost authority on customer-based business strategy. This model talks about 4 actions to take for building, keeping and retaining the long-lasting relationships with the clients:
Identify. Determine who is your actual client. Learn as much as you can about the customers to understand them and serve in a better way.
Differentiate. Distinguish your prospects in 2 different ways:
Value: Analyze and classify what customer brings the most value now and will generate in the future. Consider paying attention more to clients that produce more value.
Need: Categorize the prospects regarding their requirements. Since different customers have various demands, serving them in a profitable way calls fo detailed knowledge about their needs.
Interaction. Emphasize interaction with the customer to assure you fulfil the prospect's expectations and their relationships with the product or service. Consider communication with clients by their values and needs. Serving clients individually enables you with building long-term client relationships.
Customize. Adapt your product or service by customer's values and needs. Customize your interactions and offers to make sure the customers' expectations are met. Thus, if you fail in the third step, it means something was done inefficiently in the previous stages. In this case, come back to investigate the issues and making arrangements.
2. QCI MODEL
Being an idea of the consultancy company, developers of the concept name the model as customer management model, eliminating the word 'relationship.' A core of the model represents some actions that organizations require to perform for acquiring and retaining clients. The concept represents people performing the processes and using technology to assist those activities.
3. CRM Value Chain
Francis Buttle, a professor of marketing and CRM, represented CRM value chain model. It consists of 5 main stages and 4 supporting conditions leading towards the end objective of a boosted client profitability:
CPA explains that not all prospects have equal value to your business and asks the question 'who are our SSCs (strategically significant customers)?' The client portfolio contains a mixture of groups that build a customer base of the company. For instance, Coca-Cola's portfolio consists of bars, sports arenas, supermarkets, and amusement parks.
Choosing clients to serve with your product or service is not the only aspect of successful customer experience, understanding your prospects is also crucial. So, knowing about what, who, why, when and how of the prospect behaviour is to manage long-term relationships with loyal and strategically insignificant prospects.
The organization's network position is an efficient way to get a competitive advantage. So, build value for your prospect on every stage of the selling procedure. In other words, you should create a complete network to satisfy the prospects' needs. For example an efficient network can obtain employees, investors, suppliers, technology, distributors, and retailers.
Value Proposition Development
By the fourth step, you are already aware of who you want to serve and how to build the network. Now, the network has to work together for delivering the chosen values to the selected clients. The network developed by organizations creates a value proposition.
Managing Customer Lifecycle
After creating and starting relationships with clients, the long-lasting value and success of the parties, company, and customer depends on how efficiently you manage these relationships.
By and large, all above-mentioned main stages assure that the organization with its support of a network of suppliers, partners, and employees, creates and delivers the value propositions that acquire and retain clients. Besides, the supporting condition of the leadership and culture, IT and data management, people and processes, as well as organization design enable CRM strategy to work effectively.
4. Payne's Five-Process Model
Andiran Payne, a professor of marketing, has developed the fourth model that determines 5 strategic processes in CRM:
strategy development and value creation are representatives of a strategic CRM;
multichannel integration act for an operational solution;
performance assessment and information management work for the analytical platform.
5. Gartner Competency Model
The final comprehensive model is provided by Gartner Inc., a leading IT advisory and research company. Gartner's model offers a framework for technology product management leaders targeting CRM to approve their existing and future functionality of a product or service concerning the shift toward unified client experience management.
To Conclude
The model provides you with an opportunity to understand various competencies for CRM to be successful. Thus, investigate the CRM models mentioned above to create a successful customer experience and serve clients more profitably.
In case you want to learn more information about CRM systems or how to migrate between the different platforms, contact our expert for useful insights.