In the dynamic world of cruise management, effective customer relationship management (CRM) is crucial for delivering exceptional experiences and ensuring customer satisfaction. As the industry continues to evolve, cruise companies are turning to innovative CRM software solutions to streamline operations, enhance customer interactions, and boost overall efficiency.
Pipedrive CRM is a user-friendly platform that is effortless to master. It is the creative web designer's secret weapon in the world of Customer Relationship Management.
CRM was created ready for the modern world to help users run businesses and start selling. Moreover, it is the ultimate CRM for web designers, offering a versatile toolkit that improves client relationships.
It is a web-based email marketing management service for small and medium businesses. It automates the entire marketing process - from managing your email marketing campaign to maintaining mailing lists.
Salesforce is an industry leader known for its mammoth feature set and endless customization options. The platform can adapt to any industry, from manufacturing to insurance.
What is CRM Software for Cruise Management?
Customer Relationship Management (CRM) software for cruise management is a specialized type of software designed to assist cruise companies in organizing, managing, and optimizing their interactions with passengers and potential customers. These CRM solutions cater to the unique needs of the cruise industry, which involves complex operations, personalized customer experiences, and various touchpoints throughout the customer journey.
Why Do You Need CRM for Cruise Management?
1. Personalization
One of the primary advantages of CRM software for cruise management is the ability to personalize the customer experience. Cruise companies deal with a diverse range of passengers, each with unique preferences and expectations. CRM systems empower these companies to collect and analyze customer data, allowing for tailored services, personalized promotions, and a more memorable overall cruise experience.
2. Efficient Operations, Smoother Voyages
Behind every glamorous cruise is a network of intricate operations. CRM software streamlines these operations by providing an online travel booking system, tracking customer preferences, and coordinating various logistics. From onboard activities to shore excursions, CRM tools ensure that every aspect of the cruise is seamlessly organized, enhancing efficiency and reducing the likelihood of problems.
3. Data-Driven Decision Making
In an industry where customer satisfaction is paramount, informed decision-making is crucial. CRM software equips cruise managers with valuable insights derived from customer interactions, feedback, and historical data. This data-driven approach helps in anticipating customer needs, refining marketing strategies, and making informed decisions to enhance overall service quality.
4. Integrated Marketing Strategies
Cruise companies often operate in a highly competitive market. CRM systems enable them to create targeted marketing campaigns based on customer profiles and behaviors. Whether it's promoting special offers to frequent cruisers or engaging with potential customers through personalized communication, CRM facilitates integrated marketing strategies that resonate with the target audience.
Features to Look For in The Best CRM for Cruise Management
Before we delve into the top CRM software solutions for cruise management, let's explore the essential features that make these tools indispensable for the industry:
Customer Data Management
A robust CRM system should serve as a centralized hub for customer information. This includes details like preferences, past interactions, and feedback. The ability to manage and update this information in real-time is crucial for providing personalized services.
[Related article: 22 Best Contact Management Software: A Full List]
Booking and Reservation Systems
The best CRM software for cruise management should seamlessly integrate with booking and travel reservation systems. This ensures that customer data is synchronized, and bookings are accurately reflected in the CRM system, reducing the risk of overbooking or other reservation-related issues.
Communication and Collaboration Tools
CRM software should facilitate communication and collaboration among various departments involved in cruise management. Whether it's the marketing team crafting promotional materials or the onboard staff addressing customer inquiries, effective communication tools within the CRM system contribute to a cohesive and well-coordinated operation.
Automation for Streamlined Processes
Automation is a key component in streamlining routine processes, such as sending confirmation emails, managing customer inquiries, and even personalizing onboard experiences. An effective CRM system automates repetitive tasks, freeing up time for cruise staff to focus on delivering exceptional customer service.
Analytics and Reporting
The ability to get actionable insights from data is a benefit of a powerful CRM system. Analytics and reporting features enable cruise managers to assess the success of marketing campaigns, track customer satisfaction metrics, and identify areas for improvement in service delivery.
Let monday sales CRM do the grunt work while your team stays focused on high-level tasks, such as creative projects, business strategy, and relationship building.
Just like any other CRM out there, it has its learning curve but its user-friendly interface makes it easy for anyone on the team to use without needing any prior technical knowledge or experience.
You can communicate with customers, visualize and analyze customer data, and use dashboards and templates to simplify operations. monday sales CRM offers loads of scalability, enabling small businesses to run and manage any workflow.
monday sales CRM is a visual platform, so that's what makes it such a simple and easy tool to use for any team or organization. Teams can be overwhelmed by dealing with multiple tasks and timelines. The platform dashboards allow anyone to navigate it easily. Despite its simplicity, the platform is just as powerful.
The Top 11 CRM Software Solutions for Cruise Management
Now that we've explored the importance of CRM in cruise management, let's take a closer look at the top 11 CRM software solutions. First, let's consider popular and flexible CRM systems that can be useful in cruise management: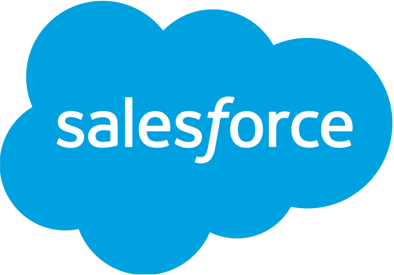 Salesforce is a highly flexible CRM system that can be tailored for cruise management. Renowned for its adaptability, it seamlessly integrates with existing systems and processes, offering a comprehensive suite of tools for customer data management, sales automation, and advanced analytics. Whether it's personalizing customer experiences or optimizing operational workflows, Salesforce is a versatile solution that empowers cruise companies of all sizes to navigate the seas of customer relationships with ease.
HubSpot, a pioneer in inbound marketing and customer relationship management, stands as a versatile solution perfectly suited for the dynamic world of cruise management. HubSpot's emphasis on inbound marketing aligns seamlessly with the cruise industry's need for captivating content and personalized engagement. Cruise companies can leverage this free CRM software for cruise management to create compelling content, attract potential passengers through various digital channels, and nurture leads effectively. The platform's flexibility ensures that cruise marketers can adapt their strategies to the ever-changing landscape of digital marketing.
Pipedrive, renowned for its intuitive approach to sales pipeline management, emerges as a flexible and powerful solution perfectly suited for cruise management. Its adaptability ensures cruise companies can efficiently manage leads, streamline sales processes, and enhance overall operational efficiency. Pipedrive's intuitive interface simplifies the often-complex sales processes in the cruise industry. Cruise companies can effortlessly visualize and manage their sales pipelines, ensuring that potential passengers move seamlessly from initial interest to booking confirmation. The flexibility of Pipedrive allows cruise management teams to customize their pipelines to match the distinct stages of the cruise booking journey.
Zoho is a versatile CRM system that can meet the unique needs of cruise companies. Its flexibility shines through in its modular structure, allowing businesses to tailor the CRM to their specific requirements. With modules for sales, marketing, and customer support, Zoho CruiseConnect provides a centralized hub for streamlined operations, improved communication, and enhanced customer satisfaction. Its user-friendly interface ensures that cruise management teams can easily customize the system to align with their evolving strategies.
[Related article: monday vs. Zoho Compared: Which Is Best & What's the Difference?]
5. SugarCRM
SugarCRM is known for its flexibility, making it an ideal choice for cruise management. This CRM system offers customization capabilities that empower cruise companies to adapt the platform to their unique workflows. Whether it's lead management, customer support, or marketing automation, SugarCRM ensures that cruise operators have the flexibility to mold the CRM system to fit their specific needs. Its agility makes it a valuable asset for cruise companies seeking adaptable solutions in this industry.
6. Oracle
Oracle stands out as a game-changing solution tailored for cruise management. Oracle centralizes and organizes customer data, empowering cruise companies to create personalized experiences based on passenger preferences and booking history. Streamlining booking processes and automating routine tasks, Oracle`s flexible sales automation ensures a smooth and tailored sales experience for passengers. As part of the Oracle ecosystem, it seamlessly integrates with other Oracle solutions, fostering a cohesive and unified enterprise environment.
7. Kapture
Kapture CRM stands as a reliable partner for cruise management, offering a best CRM software for cruise management that enhances operational efficiency, passenger engagement, and overall customer satisfaction. Designed with a focus on efficiency, customer engagement, and operational excellence, Kapture CRM provides cruise companies with a suite of tools to navigate the seas of complex operations and deliver unparalleled passenger experiences. Kapture CRM streamlines the booking process, from initial inquiries to final reservations. The platform's intuitive interface allows cruise management teams to efficiently manage bookings, allocate cabins, and coordinate logistics.
Freshsales, a robust CRM solution, proves to be an ideal companion for cruise management, offering flexibility and precision to meet the unique demands of the industry. Tailored for efficiency, customer engagement, and operational excellence, Freshsales equips cruise companies with a suite of features designed to streamline processes and elevate passenger experiences. Freshsales provides real-time analytics, offering cruise management teams insights into passenger behaviors, campaign performance, and operational efficiency. The flexibility of Freshsales analytics ensures cruise companies can adapt strategies based on real-time data, allowing for agile decision-making and staying ahead of industry trends.
[Related article: Freshsales vs HubSpot: Full Comparison]
9. Travefy
Travefy, a dynamic and adaptable travel management platform, sets sail as a versatile solution perfectly tailored for cruise management. Travefy's flexibility shines through in its customizable itinerary planning capabilities. Cruise companies can effortlessly create and tailor cruise itineraries to meet the unique preferences and expectations of their passengers. Whether designing themed cruises or personalized shore excursions, Travefy ensures that each voyage is crafted with precision and flexibility.
10. Microsoft Dynamics 365
Microsoft Dynamics 365 offers a customizable solution for cruise management. This integration-rich CRM solution provides a comprehensive view of customer interactions, sales automation features, and operational efficiency tools. Cruise companies leveraging Dynamics 365 benefit from a unified platform that integrates seamlessly with other Microsoft products.
11. Agile CRM

Combining agility with robust features, Agile CRM empowers cruise companies to navigate this industry, offering a suite of adaptable tools. Agile CRM's flexibility shines through in its customizable sales and marketing automation features. Cruise companies can tailor automation workflows to align with the unique sales cycles and marketing strategies of the cruise industry. This adaptability ensures personalized interactions and targeted promotions, enhancing passenger engagement and driving bookings.
Bottom Line
In conclusion, we have highlighted the significance of CRM software in steering the course of cruise management toward a customer-centric future.
Whether it's personalizing experiences, optimizing operations, or making informed decisions, CRM solutions play a pivotal role in ensuring that cruise companies navigate the seas of customer relationships with ease and efficiency. As the industry continues to evolve, these innovative CRM tools stand ready to propel cruise management into an era of enhanced passenger satisfaction and operational excellence. Embracing these solutions is not just a choice; it's a strategic decision for those looking to thrive in the competitive and dynamic landscape of the cruise industry.