What are CRM tools?
CRM tools or customer relationship management tools are software solutions that allow you to track your customer data. The information is usually stored in a database, and it can be used to create segments for targeted marketing campaigns.
These days, many companies use CRM tools to keep track of their customers. It's an efficient way to improve customer relationships, and it also allows them to generate better marketing targeting by creating segments of potential customers based on their interests, demographics, and behavior patterns. Here are a few CRM tools that could help you change your relationship with your customer:
CRM Benefits:
Customer Relationship Management (CRM) tools provide organizations with a scalable, digital platform for managing customer relationships.
The CRM systems allow users to create customized dashboards that are tailored to their organization's needs. The CRM also provides the facility to create workflows and automatically update campaigns based on the new information received from contacts.
Some of the basic functions of these tools are:
The ability to track and analyze customer interactions on a single system, which can be helpful in determining customers' preferences.
Creating workflows of all incoming and outgoing communications with customers on a single platform.
Generating reports that can help in understanding how well an organization is performing.
Salesforce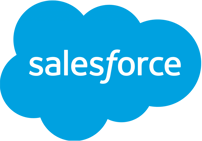 Salesforce is the world's largest CRM company. It helps customers manage their relationships with their customers, leads, and devices.
Main Features:
Salesforce provides social media monitoring tools and analytics to help marketers understand customer engagement on social networks. Salesforce also offers marketing CRM tools to automate repetitive tasks like sending email campaigns or creating personalized web pages for each customer.
Pros:
Salesforce has a great deal of integrations that allow you to see all of your data in one place. It also has a low cost for its basic package and is an easy software to use.
Salesforce provides users with a high level of data security, as well as the ability to share data with different teams.
Cons:
There are many reports that the software is difficult to use, especially for importing or exporting data. It also takes some time to get up and running when working on projects.
The price of the Salesforce Basic package can change at any time, which can make it difficult if you have budget restrictions set in place.
Pricing: $20 per user/month and other pricing
Insightly
Insightly is software that helps businesses succeed in their goals. It can help with customer follow-up, sales lead tracking and managing customer feedback and support. It's easy to use for all skill levels. Insightly has great tools that make it easy to enter new contacts, set up tasks, and track sales opportunities.
Main features:
Some of the software's main features are the ability to organize contacts, lists, and tasks in one place. Insightly also has a robust API that allows for seamless integration with other third-party apps. It is also well known for its integrations with Google Apps and Outlook.
Pros:
It is an easy to use software
It has an intuitive interface
Cons:
Insightly does not have a mobile application
The user interface can be overwhelming for new users.
Pricing: $29/user per month
ZohoCRM
Zoho is a customer relationship management software that aims to help businesses manage their contacts.
Main features:
ZohoCRM system includes managing contacts, tracking opportunities, organizing leads and tasks, and managing marketing campaigns.
Pros:
ZohoCRM provides useful features for marketing managers such as email campaign design, lead management, and social media integration
The software is easy to use, and the user interface is simple to navigate.
It offers a free trial period.
Cons:
The price of ZohoCRM starts at $25 per user per month, and it can be expensive for small businesses.
The software doesn't offer many integration options with third-party tools. For example, there is no direct integration with Pardot Marketing CRM tools or Salesforce Marketing Cloud.
Pricing: $15 per month
HubSpot CRM

HubSpot is a marketing CRM tools and sales platform that helps businesses create, publish, and manage content efficiently. Small businesses mainly use this software with limited resources.
Main features:
HubSpot CRM has the ability to create personalized marketing campaigns. It does this by analyzing visitor and lead information first. Then it uses this data to create emails, landing pages, and social media posts that the company can use for different purposes.
Pros:
Powerful automation features to save time and effort.
Provides real-time analytics on any marketing channel.
Lets you track your progress in real-time
Creates personalized emails for each prospect.
Allows for five different user profiles per company account.
Cons:
Pricey packages that scale with the number of users.
Pricing: $30 per month
Microsoft Dynamics 365
Microsoft Dynamics 365 is a suite of applications for customer engagement, sales, marketing, field service, and operations that work together to enable smarter working across your business.
Main features:
Microsoft Dynamics 365 has many features, such as customizable business processes that can be tailored to each organization; provides real-time insights into the company's data. It also enables companies to collaborate and communicate more effectively across all business areas and provides a single source for customer data.
Pros:
It integrates with Salesforce and QuickBooks Online
Social Media Integration
Automated Marketing Campaigns
Cons:
There are some security flaws that can lead to unwanted consequences.
Pricing: Varies depending on the bundle.
Capsule CRM
Capsule CRM is an effective customer engagement and lead management software. It automates the process of managing, analyzing, and enhancing customer relationships.
Main Features:
The Capsule CRM software provides useful information for marketers like contact history, lead status, data collection through emails and webinars, as well as automated follow-up campaigns. The tool also features a dashboard that makes it easy to track marketing campaigns and see how they are performing in real-time.
Pros:
Ability to do one-time sync and data upload
Easy to use interface with mobile app support
Integration with popular apps like Gmail, Outlook, Google Contacts, etc.
Cons:
Expensive pricing plans for small businesses
Constant updates and bugs can be a problem for some users
Pricing: $36/user per month
On our website, you can also choose a CRM for manufacturing business. We will be happy to help you!
Freshworks CRM
Freshworks CRM is a cloud-based customer relationship management software built for small businesses. It has a variety of features that help with automating tasks, keeping track of customer information, and marketing to customers.
Main features:
Freshworks CRM is simple to use and can be set up in just minutes. Its main features include lead management, sales pipeline management, contact management, and marketing automation.
Pros:
It is free to use
It has an attractive and simple interface
There are many integrations with other productivity tools
Offers a variety of features for social media marketing and social selling
It has a built-in customer feedback widget which helps you monitor your customers' feedback and sentiment.
Cons:
The free plan is not very robust; it does not have some key features such as sales reports and CRM integration.
The paid version of the service is also quite expensive.
Pricing: Plan from $29 per month
Odoo
Odoo is a business suite that integrates all the marketing CRM tools needed for a company to manage its operations. It acts as an ERP – it has modules for sales, marketing, finance, manufacturing, and human resources. It is one of the most used business software in the world, with over 2 million customers in over 160 countries. It has over 100 integrated apps in its platform and offers cloud hosting services.
Main features:
The main features of Odoo are flexible collaboration tools, cloud hosting, advanced security features, and data integration with other apps.
Pros:
Odoo is not as costly as other CRMs; it has a user-friendly user interface and many integrations.
Cons:
Odoo does not have an off-premise capability, it lacks integration with Xero accounting software.
Pricing: $12 per user per month
[Related Article: The Best Marketing Automation Software & Platform]
Subscribe to FMC Newsletter
No spam and promotion, just insightful information