An Overview of monday vs Wrike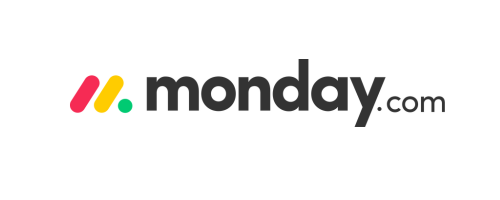 monday CRM offers a user-friendly task management solution with a smart interface. Its workspaces, teams, boards, items, and subitems make organizing tasks a breeze. The platform allows flexibility with various data types like status, text, people, timeline, dates, tags, and numbers. Higher-level plans provide additional features like time tracking. Visualizing data becomes effortless with a simple point-and-click to transform it into different views. Team members have the freedom to choose their preferred views, such as Gantt charts, Kanban boards, timelines, or calendars, all displaying real-time updates. Small businesses and growing companies find monday appealing, thanks to its colorful platform and extensive tutorial library.
On the other hand, Wrike excels in facilitating cross-departmental communications and is ideal for fast-paced creative teams. Its Spaces, Folders, Projects, Tasks, and Subtasks can be tailored to suit your needs. Wrike offers Blueprints and Templates to speed up the entry of new items into the workflow. A custom request form builder with share-by-link access allows external clients to fill out project request forms easily. Integration is seamless because Wrike connects with over 150 apps like Google Docs, Microsoft programs, Amazon services, and many more.
monday vs Wrike: Features Comparison Chart
| | |
| --- | --- |
| Feature | Best Software |
| Task Management 📝 | Wrike |
| Time Tracking ⌛ | Wrike |
| Dashboards and Views 💻 | monday |
| Team Collaboration 👨‍💼 | monday |
| Resource Management ✉️ | Wrike |
| Templates ✏️ | Tie |
| Workflows with Automation 👍 | monday |
monday vs Wrike: PM Features
When it comes to project management software, you'll find some common features across both monday and Wrike, such as task management, time tracking, collaboration tools, and a selection of templates.
Task Management
Task management is a crucial aspect of any project management tool. Both monday and Wrike excel in this area, providing individuals, teams, departments, and entire organizations with a comprehensive to-do list of activities. Users can view their tasks in the context of larger projects and portfolios.
Wrike's task management tools include advanced subtask management, due date notifications, and task dependency features. These dependencies ensure that tasks requiring each other's completion are appropriately linked and prioritized.
On the other hand, monday's task management capabilities are robust as well, offering features like brainstorming-to-task creation. However, it's worth noting that Wrike's task management functionality outperforms monday CRM in certain aspects.
For users seeking excellent task management with subtask management functionality, Wrike's free plan provides an ideal solution. Its folder hierarchy aids in prioritizing activities, and the platform allows users to zoom in on personal work schedules or zoom out for an overview of entire accounts or portfolios. Wrike also offers solid custom fields to tailor the project management experience.
While monday offers similar task management tools, including the brainstorming-to-task creation feature, Wrike's task management capabilities are considered to be more comprehensive and advanced.
Time Tracking
Time tracking is often considered just another task management tool, but it's actually a crucial aspect that deserves separate evaluation. Beyond keeping team members on track, time tracking provides valuable insights for overall analytics and enhances project planning accuracy based on past data. Additionally, it plays a significant role in billing and invoicing processes.
Wrike stands out with its excellent customization options for the time tracking tool. Its clean interface ensures that time tracking insights are easy to understand and utilize.
monday CRM also offers a time tracking feature, which is quite decent. However, compared to Wrike's flexibility, monday's time tracking function is less customizable.
Dashboards and Views
When it comes to managing tasks, projects, and company-wide portfolios, having a visual breakdown of everything happening is essential. The aesthetics, ease of switching between views, and customizability of dashboards are crucial factors to consider. Various common dashboards and views are available, such as Gantt charts for clear timelines and milestones, Kanban boards for agile task management, calendar views, workload views, and table views.
The competition between monday and Wrike in this category is really serious. monday offers an array of views, including Kanban boards, timeline views, calendar views, map views, chart views, and workload breakdowns. On the other hand, Wrike also provides similar views, featuring a dynamic Gantt chart and a selection of dashboard widgets, making it a compelling choice for visualizing project management data.
Team Collaboration
Both monday and Wrike excel as project management solutions that boost team collaboration. However, there are some differences in the collaboration features they provide. Ultimately, both systems are excellent choices, but monday CRM may be more suitable for startups and small businesses, while Wrike shines in larger enterprises.
In this category, monday stands out with its diverse offerings. It includes an embedded documents option, an exceptional shared whiteboard tool, and seamless real-time file sharing and collaboration on documents. On the other hand, Wrike proves to be effective for guest collaborators, file proofing, and guest approvals.
Resource Management
Resource management is a crucial aspect of any project management platform. It helps in planning your team's workloads, ensuring balanced task assignments, and avoiding overburdening individuals. Additionally, it aids in allocating other resources such as budgets, materials, office space, and virtual tools.
Wrike takes resource management to the next level with its super team utilization and team performance dashboard, facilitating efficient allocation of tasks and workloads. Additionally, it offers booking and budgeting features to streamline resource planning. monday also provides a workload management dashboard for resource allocation.
Templates
Project management templates are time-saving tools that provide a solid foundation while also allowing room for customization, tailoring the approach to suit your specific needs.
Wrike boasts an impressive template library, including a wide range of project types. From simple projects to complex ones with phases, agile work templates, and specialized marketing and creative templates, Wrike has it all covered. On the other hand, monday CRM organizes its templates by activity, catering to marketing, sales, CRM, software development, design, and even specific industries like real estate, construction, and nonprofits.
Workflows and Automation
Automated workflows are productivity powerhouses, freeing up team members from mundane administrative tasks and allowing them to focus on more meaningful work. Both monday and Wrike offer workflow templates, as well as the flexibility to create customized workflows.
When it comes to building or running automations and workflows, Wrike and monday are equal, providing similar tools for efficiency. However, it's worth noting that monday's standard plan offers 250 automated actions per month, while Wrike's business plan allows for 200 actions per month. Depending on your automation needs, you can choose the plan that best aligns with your requirements.
[Related Article: Top 8 Small Business Project Management Software (Free&Paid)]
monday vs Wrike: Customer Support
Wrike offers various support packages, allowing you to select the one that best suits your business requirements. Paid plans for Wrike include 24/5 support, meaning you can reach out for assistance during business days, and they promise a first-response time for support tickets within 24 hours. On the other hand, monday provides a similar support system in their basic plan, but it extends to 7 days a week, including weekends.
Both apps perform well in the customer support category, with slight variations in their offerings. monday.com stands out for its availability on weekends, while Wrike is renowned for faster response times for support tickets. Notably, the most dedicated customer support is typically for the premium packages in both platforms, ensuring priority assistance for users with higher-level plans.
In addition to direct support, both Wrike and Monday.com offer additional resources like help centers to assist users with their inquiries and provide guidance on using the platforms effectively.
monday.com vs Wrike: Integrations
Integrations play a pivotal role in connecting your Project Management Software as a Service (PM SaaS) with other business tools. These platforms often offer APIs that allow developers to build tools or custom integrations that seamlessly work with either monday or Wrike.
Both Wrike and monday.com are equipped with a variety of integrations, ensuring seamless connection with popular apps like Microsoft Teams, Salesforce, Slack, DropBox, and Jira. monday.com takes it a step further, offering integrations with Basecamp, GitHub, Asana, and Trello. While Wrike also supports Google Drive integrations, monday boasts a more extensive selection. monday also has an Adobe Creative Cloud integration while Wrike's is just an extension. For more diverse app connections, both PM solutions support integration with Zapier.
monday.com vs Wrike: Pricing
When it comes to comparing pricing plans, there are several factors to consider, including affordability and flexibility.
monday offers a lower starting price compared to Wrike, making it a more budget-friendly option. Additionally, monday provides a wider range of pricing options, offering more flexibility for different business needs. While Wrike has a free version and three paid plans, monday.com presents a free plan and four choices for its paid versions.
Furthermore, monday offers greater payment flexibility, allowing users to opt for monthly or yearly payments. On the other hand, Wrike requires annual payment commitments, limiting the payment frequency options.
When considering the features included in the plans, monday's most affordable plan comes with unlimited items. In comparison, Wrike not only offers unlimited items but also unlimited tasks and nested subtasks in its most economical plan, providing even more comprehensive capabilities for project organization.
monday.com`s pricing
Wrike`s pricing
Comparing monday vs Wrike: Key Differences
monday CRM
Free Users
In terms of free plans, monday.com allows for 2 users, while Wrike's free plan is for up to 5 users. Consider your team size when selecting a suitable platform.
Storage Space
For enterprise-grade plans, monday.com offers a generous 1000 GB of storage space, while Wrike provides 100 GB. Both platforms offer custom pricing upon request for these plans.
Integrations
While monday.com can access hundreds of integrations through a paid Zapier plan, Wrike boasts more native third-party integrations right out-of-the-box. Choose the one that aligns with your integration needs.
Ease of Use
monday.com's interface and menuing are highly user-friendly and easy to navigate, making it a breeze to learn. On the other hand, Wrike's interface may be a bit more challenging to figure out and memorize useful paths.
Deal and Pricing
monday.com stands out as a slightly better deal price-wise for the full-feature suite. On the other hand, Wrike offers affordability at the early stages, but costs add up quickly for higher-level plans with additional add-ons.
[Related Article: 15 Best monday CRM Alternatives]
Wrike
Schedule Tracking
Wrike stands out with its advanced employee schedule tracking, particularly useful for managing irregular workforces that include weekend or evening contractors. monday.com, however, lacks this specific feature.
Request Management
Wrike excels in request management with a robust form system, offering control over the information received when new tickets or tasks are submitted. monday.com lacks a comparable feature for request management.
Subscription Pricing
In the early stages, Wrike offers a more budget-friendly option. However, as you move up the subscription plans, monday.com becomes a slightly better deal, with less complex add-ons and packages.
Business Intelligence
Wrike takes the lead in providing more extensive business intelligence solutions compared to monday.com. Though it is more expensive, Wrike's marketing/professional service performance packages deliver valuable insights.
Interface Design
Wrike's interface offers a more understated and muted design, while monday.com has a brighter and slightly more playful look.
Similarities Between monday and Wrike
monday and Wrike offer some common features that simplify project management and enhance team collaboration:
Comprehensive Task and Subtask Management: Both platforms provide robust task and subtask management capabilities, including due dates, attachments, a commenting system, and the ability to assign tasks to team members.
Multiple Project Schedule Views: Wrike and monday.com offer various ways to visualize project schedules, such as Gantt charts, Kanban boards, timelines, to-do lists, and calendars, which are for diverse project management preferences.
Freemium Plans for Startups and Small Teams: Both platforms offer freemium plans, making them accessible to startups, freelancers, and small teams, allowing them to experience the benefits of these tools without immediate financial commitments.
Project Templates for Quick Start: Wrike and monday feature an array of templates designed for different project types, ranging from publishing to video production to product development, streamlining project initiation.
Reliable Mobile Apps: For users on the go, Wrike and monday provide reliable mobile apps compatible with iOS and Android, enabling teams to stay connected and manage projects from their smartphones.
User-Friendly Workflow Automation: Paid plans on both platforms include user-friendly workflow automation tools that require no technical skills, allowing users to automate repetitive tasks and streamline processes.
Seamless Third-Party Integrations: Through their add-on marketplaces, Wrike and monday enable easy, no-coding integrations with third-party apps, enhancing productivity and streamlining data exchange.
Many Training Resources: Both platforms offer a wealth of training and tutorial videos built directly into their app help centers to facilitate self-directed learning and onboarding.
Project Dashboards with Widget Customization: Wrike and monday provide project dashboards with drag-and-drop widgets, allowing users to customize the data displayed front and center, ensuring easy access to critical project information.
Customizable Project Templates: Both platforms enable users to create and customize project templates, streamlining the replication of similar processes and ensuring consistency across projects.
API Access for Developers: For more advanced users and developers, both Wrike and monday offer API access, enabling further customization and integration possibilities.
[Related Article: monday vs Clickup - Which to choose?]

Wrike vs monday: Which Platform to Choose?
Comparing Wrike and monday , you'll find that they offer similar features. Ultimately, your choice will depend on the interface, user-friendliness, and your personal preferences.
We recommend Wrike for small to medium-sized teams that work partially or entirely remotely. On the other hand, monday is more suitable for large companies, global brands, and enterprises aiming to modernize their tech stack and move away from outdated legacy software. However, it`s of course up to you and your business needs.