What is ClickUp?
ClickUp is a cloud-based project management solution that may also be used for resource management and team collaboration. ClickUp users can use the tool to create custom workspaces, plan, implement, and analyze projects, as well as automate workflows. In addition, the software includes embedded tools that are essential in any workplace, including spreadsheets, reminders, emails, screenshots, and recordings. ClickUp also gets positive user feedback for its customizable dashboards and templates, making it perfect for various projects.
What is monday?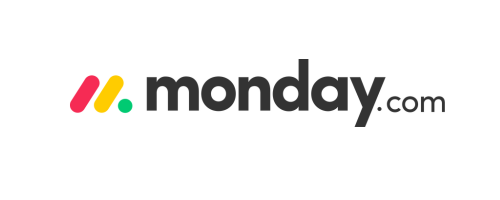 monday sales CRM is a project management tool that enables users to create custom workflows to streamline work processes and the implementation of projects. monday can be used for a variety of business tasks, including developing product roadmaps, business planning, marketing campaigns, organizing webinars, and more. The software is perfect for businesses in sectors with a focus on commerce because it also provides invoicing and billing capabilities.
Comparison chart
| | | |
| --- | --- | --- |
| Criteria | | |
| Ease of use | 4.5 | 4.5 |
| Functionality | 5.0 | 4.0 |
| Task management | 5.0 | 4.5 |
| Views | 4.0 | 3.5 |
| Analytics and reporting | 4.0 | 3.0 |
| Integrations | 5.0 | 4.0 |
| Mobile app | 4.5 | 4.0 |
| User Adoption | 4.0 | 4.5 |
| Robust Reporting | 4.0 | 3.5 |
| Deep Customizations | 5.0 | 3.5 |
| Average value | 4.5 | 3.9 |
ClickUp vs monday: Main Differences
ClickUp has an extremely generous freemium plan that allows for unlimited users, projects, and users, as well as 100MB of storage. monday is only free for 2 users, though they give 500MB of storage.
ClickUp's lowest-paid plan, which costs $5 per user per month, offers unlimited integrations, unlimited storage, and unlimited dashboards, which is a very competitive solution in the project management app market.
ClickUp users can benefit from more than 300 native integrations that they can use to improve productivity, while monday provides about 50 native integrations.
ClickUp uses a gamification strategy to leverage team members' inclinations toward competition and achievements as a way of enhancing productivity. monday does not use this strategy.
While monday's free account is only for individuals, ClickUp gives a free account with no expiration date and for an unlimited number of guests. This makes it perfect for startups and small businesses.
With monday's video conferencing features, you can easily communicate with team members remotely. But with ClickUp, you need to use a third-party video conferencing tool.
monday includes an outstanding onboarding tool that allows you to make the transition of new employees a smooth and satisfying experience, whereas ClickUp is lacking in this department.
monday has a wide range of lead generation and management capabilities, making it the perfect choice for businesses engaged in marketing or sales. ClickUp doesn`t provide the same.
monday allows users to create private boards that are unsearchable and invisible even to company admins so users can have a safe place to conduct confidential conversations with other users; ClickUp doesn`t offer this feature.
monday`s dashboard is more intuitive and user-friendly. ClickUp's dashboard can be overwhelming for some users because it presents too much information.
[Related Article: monday CRM vs Jira Comparison]
monday vs ClickUp: 10 Similarities
Users of ClickUp and monday can view who is online and what tasks their team members are working on in order to monitor progress in real-time.
You may customize dashboards on monday and ClickUp to quickly keep track of the status, deadlines, and budget of current projects. This can make project planning simple and guarantee that deadlines are met.
Both ClickUp and monday include Kanban boards and Gantt charts that let users visualize the work output of their team so they may concentrate on the project's weaker parts.
Users can use the brainstorming features on monday and ClickUp to share ideas with other members. Additionally, this collaboration tool can speed up the project planning process while making it department-inclusive.
Both ClickUp and monday have file-sharing capabilities like Dropbox or Google Drive, allowing team members to save files and documents that are accessible only to team members.
Both ClickUp and monday offer customizable templates to ensure that each project is unique and has everything to make it a success.
Both ClickUp and monday include user-friendly knowledge bases with tutorials and FAQs to help new users understand the features of each software and get the most out of it.
You can quickly create reports using the reporting and analytics tools available on monday and ClickUp. You can use this functionality to filter data so that only relevant information is used when creating your report.
Both ClickUp and monday offer phone support and customer service that is available around the clock so that users can get help when they need it.
Both ClickUp and monday provide mobile apps in addition to being browser-based, so you can stay informed even when you're on the go. Both programs are accessible on mobile iOS and Android devices.
[Related Article: ClickUp vs Jira Comparison]



monday vs ClickUp: Features
Easy of Use
It is possible to manage multiple projects and teams on both platforms. It's also simple for both to add and remove members. However, ClickUp allows you to see all your tasks under all lists inside a space or folder immediately. To view information from more than one board simultaneously on monday, you need first create a Dashboard.
Both monday and ClickUp provide templates. But monday asks you right away what industry sector you work in and what information you're trying to organize.
monday`s user interface is more visually pleasing for your eyes. ClickUp's interface has a higher learning curve, which can get overwhelming when information piles up. Additionally, monday typically works more smoothly.
Project Management
Both ClickUp and monday offer task management tools that let you assign tasks to individual team members. Additionally, you can give feedback through comments and messages within each task, consolidating communications in the platform.
Both ClickUp and monday also offer a customizable team dashboard. They provide you with a new layout and offer the option to add your favorite widgets so that your team can view crucial information on one screen.
Both systems have different default views: monday uses tables, while ClickUp uses lists, which monday doesn't have. But users can customize this according to their preferences by adding views.
There are currently more options available on monday, such as a Pivot Board, Board To Globe, and even a Llama farm where you can see your progress by turning llamas green. However, both platforms let you view your tasks in a table, board, calendar, Gantt chart, timeline, map, and even map out your team's workflow, which is helpful for resource management. monday does not currently offer swimlanes, but ClickUp's board view allows you to use them.
Task Management
While project management platforms need to consolidate team tasks, it's equally crucial to assist each member in managing their workload. Both monday and ClickUp provide tools that show each member's responsibilities.
The My Work dashboard on monday groups all of the tasks that are assigned to you and organizes them by due dates. You have access to some customization options, including the ability to view the tasks of certain users, check or uncheck specific boards, and filter tasks by status.
Individual tasks on ClickUp are organized in the Home. Similar to monday, tasks are organized by the due date. However, ClickUp has a calendar that is a useful feature. You can drag and drop tasks into the calendar to schedule them into your day. Additionally, ClickUp has a LineUp where you may drag your most important tasks for your teammates to view. You can use this to see if your members' priorities align with your team's priorities.
Real-Time Chat
The ability to communicate with team members on a project or collaborate with a client is a crucial component of project management. With monday work management, you can communicate with others, but it may not be in real time. You might need to use Slack and other platforms to get the functionality you require.
Real-time updates are possible with ClickUp, and you may turn a project discussion into a private conversation for two or more people. Having private chat options is useful since you might not want your clients to know all that happens behind the scenes when you are working with them.
For businesses that use a remote or hybrid-remote approach, security concerns are significant. Both platforms have authentication requirements and security features created to protect remote teams from hackers and the loss of confidential information. The most useful real-time chat function is for people working on time-sensitive tasks. The majority of teams rarely require instant feedback.
ClickUp vs monday: Pricing
ClickUp
ClickUp offers four pricing plans:
Free Forever Plan costs $0 per member per month, billed annually:
The free plan includes unlimited tasks, unlimited users, and unlimited projects but limits some other processes, including portfolios, goals, dashboards, and milestones. They are limited to 100 uses/views.
Unlimited Plan costs $5 per member per month, billed annually:
This plan gives you unlimited access to basic functions except for Workload, Custom Exporting, and Private, Protected, and Default Views.
Business Plan costs $12 per member per month, billed annually:
This plan offers you unlimited access to basic functions, plus Workload, Custom Exporting, and Private Protected and Default Views, plus branding and customization, permission settings, 10,000 automation a month, and viewing historical data.
Business Plus Plan costs $19 per member per month, billed annually:
This plan has everything that includes Business Plan plus Team Sharing, Subtasks in Multiple Lists, Conditional logic for forms, Custom Role Creation, Custom Permissions, Custom Capacity in Workload, Increased Automations & API, Admin Training Webinar, and Priority Support.
Enterprise Plan – contact the sales team:
This plan gives you access to everything plus extra security features, like HIPAA Compliance, restricting who can add guests, etc.
monday
monday also offers four pricing plans, but they vary in price depending on the number of users you require. Prices shown here are based on 3 users (the minimum number).
Free Plan costs €0 for up to 2 seats:
This plan includes up to 3 boards, unlimited docs, 200+ templates, over 20 column types, and iOS and Android apps.
Basic Plan costs €8 per seat per month:
This plan includes 5 GB of file storage, unlimited free views, unlimited boards, over 20 column types, some customization, and a few basic functions.
Standard Plan costs €10 per seat per month:
This plan includes 20 GB of storage, more integrations (250 actions per month), automations (250 actions per month), a timeline and calendar view, a mind map view, and an advanced search.
Pro Plan costs €16 per seat per month:
This plan includes 100 GB of storage, plus pretty much all the features monday has to offer – including formula columns, chart view, private boards, etc.
Enterprise Plan – contact the sales team:
This plan includes much more security features, so it`s perfect for larger companies, large teams, or industries requiring extra security.
[Related Article: Asana vs monday]
How to Migrate from ClickUp to monday?
It's not as simple as clicking a button to go from ClickUp to monday. Although there isn't a built-in migration process, there are some ways to get most of what you need.
You can export fields from ClickUp to Excel or CSV and then upload the fields to monday. You can at least get the projects and architecture transferred over, even though this doesn't include the entire project history and change logs.
Another approach would be to integrate with an automation tool and then transfer projects one by one. There are tools that feature monday & ClickUp integrations such as Zapier Integration, Automate.io Integration, and Integrately Integration.
To ensure that your migration goes smoothly and successfully, we recommend that you contact Trujay for help. This is a service that has its own tool called the Migration Wizard. It can quickly and efficiently perform data transfer, automated field mapping without losing connections. If you doubt whether you can handle it yourself, contact Trujay experts for help, and they will do all the work for you.
How to Migrate from monday to ClickUp?
Transferring from monday to ClickUp is really simpler. Actually, ClickUp features a native import tool that was created with monday users in mind. It generally works by connecting to monday's API.
You can choose between the following two options:
Import boards with monday titles into ClickUp.
Import existing boards into new ClickUp boards. It`s a recommended option that requires a little more work but less cleanup later.
The only things that cannot be imported are tasks, tags, linked projects, info boxes, and task dependencies.
Conclusion: Which One is Better for You?
Both monday and ClickUp provide robust capabilities that make it simple to manage projects and collaborate with remote teams. The ideal option will depend on your specific needs.
Both monday and ClickUp have a wide range of features. However, some have an advantage in specific categories: ClickUp has a more sophisticated interface for individual tracking. monday has a more intuitive interface and smoother response.
We advise you to try the free trials to determine which one your team prefers more.