Download Now: Free "CRMs Powerhouse 2023-2024" eBook
CRM market is expanding extremely fast. According to Forbes, "By 2023, 62% of CRM will be cloud-based, and the cloud computing market will reach $127.5B". Investing in these tools today is more important than ever, as they boost sales efficiency and increase overall revenue for the company. A comparison of CRM platforms can help you to choose the best one.
NetSuite is the leading integrated cloud business software suite, including business accounting, ERP, CRM, and e-commerce software.
Scale up, spin off, adopt new business models, NetSuite's flexibility lets you do it all, quickly and easily. With every NetSuite upgrade, your configurations and customization migrate seamlessly.
Your core business system now becomes your customer-facing commerce system with a customizable, customer-specific, pixel perfect experience.
Real-time analytics is the NetSuite user interface. Users know what they should be doing and how they're helping the business, with vital business data displayed from right within the system.
Times have changed, and now businesses of all sizes can afford a CRM platform, regardless of whether they are large enterprises or small startups. The pricing options for CRM software range from free to more expensive plans, allowing businesses to choose the one that best suits their needs and budget. This means that even small businesses can take advantage of a CRM system's features and benefits.
[Related Article: 10 Best Free CRM Software]
That is why we prepared the brief CRM cost comparison regarding top market platforms, so you can analyze the pricing plans and choose the one that suits your requirements.
C

omparison of Top 12 CRM Platforms
Best Overall
Salesforce
If you want to sell smarter and close more deals, Salesforce is the #1 CRM to consider.
Go to site
Best Workflows
Monday
Customize your workflows to track all aspects of the sales cycle.
Go to site
Best Sales
Pipedrive
A sales-focused CRM that uses AI to automate repetitive tasks and manage leads and sales.
Go to site
Best for Marketing
Hubspot
With its fully-featured marketing suite, this CRM requires an introduction.
Go to site
Best for SMBs
Freshworks
Personalize engagement, shorten your sales cycle, and grow your business.
Go to site
Best for Service
Creatio
Personalize engagement, shorten your sales cycle, and grow your business.
Go to site
Creatio
Creatio is a prominent provider of a unified platform that automates industry workflows and customer relationship management (CRM) with a no-code approach and utmost flexibility. Its offerings encompass a no-code platform called Studio Creatio, as well as CRM applications such as Marketing Creatio, Sales Creatio, and Service Creatio. Additionally, Creatio provides industry-specific workflows for 20 verticals and marketplace add-ons.
Marketing Creatio enables the automation of marketing campaigns and lead management workflows, Sales Creatio automates all types of sales processes from end to end, while Service Creatio is a powerful omnichannel platform that streamlines complex customer service workflows. Lastly, Studio Creatio provides a no-code platform for workflow automation and application building with maximum freedom.
Pros
Creatio provides a unified platform that includes many company sectors such as marketing, sales, customer service, and workflow automation.

Creatio's no-code methodology allows users to design and change workflows and applications without the need for coding. It saves time and money while allowing for maximum flexibility and customization.

Creatio offers industry workflows for 20 different industries, including banking, healthcare, and manufacturing. Because these processes are pre-built and ready-to-use, organizations can quickly adopt their automation solution and gain operational efficiency.

Creatio's omnichannel features allow organizations to provide seamless customer support across all channels, including social media, email, and chat. This feature improves client satisfaction and experience.
Cons
Creatio might be an expensive solution, particularly for small firms. The price strategy is subscription-based, with charges varying according on the number of users and the degree of functionality required.

Users may need to invest time and resources in learning how to use the platform and its features.
Salesforce

We should've included this software in our list, as it is the first and most popular CRM solution on today's market and in our CRM cost comparison list. It provides a wide list of features and exclusive add-ons (more than 600).
[Related Article: Act! vs Salesforce]
Salesforce pricing plans vary a lot, so they can satisfy the needs of any business type, yet suit more large companies with complex sales processes.
Salesforce includes a 30-day free trial and offers 4 cost plans:
Lightning Essentials. It is the most accessible plan that costs 25$ per month/user/billed annually, providing basic opportunities, such as account, contact, opportunity and task management; customizable sales process, activity feed, the creation of a calendar, full offline mobile functionality and inbox mobile app.
Lightning Professional. Plan, which costs 75$ per month/user/billed annually. It gives you options, included in the cheaper plan, adding some other functions: connecting sales information to any app you want, personal accounts, products and price books, quotes, topics and recommendations, Google apps integration, and others.
Lightning Enterprise. plan for 150$ per month/user/billed annually. It includes features of two plans, described above plus Einstein lead scoring (for additional cost), a sales console app, Einstein automated contacts, sales teams, opportunity splits, enterprise territory management and more.
Lightning Unlimited. provides you with unlimited CRM power and support, costs 300$ per month/user/billed annually. It supplies you with all features mentioned before, coming with full sandbox and some other options provided for an additional cost.
Setup fee is zero when you work with Salesforce. Also, a single user pays these basic monthly rates, but if you want to add a new customer, you should pay more.
Pros
Cloud solution
User interface
Flexible settings
Data access
Integration with social networks
Integration with third party applications
Support
Cons
Price
Service Level Agreement (SLA)
Analytics limitation
Availability of the system for small businesses
Data processing center
HubSpot CRM
The software is somewhat new on a CRM market (was introduced in 2014). HubSpot is considered to compete with such experienced vendors as Salesforce and SugarCRM because of its user-friendly interface and accessibility. The platform offers more than 100 different integrations, including popular ones as Zapier, Nimble, Netsuite, and others.
However, the main thing that convinces business owners to move their sales data to HubSpot CRM is the price of the system. More specifically, the lack of it. The platform is free forever for an unlimited number of users. You can store up to 1 million contacts and companies. The core functionality that is included in the CRM are:
Contact management
Contact & company insights
Gmail & Outlook integration
Deals
Companies
Tasks
Lead analytics dashboard
Lead flows
Email scheduling
Although, if you are looking for an extended list of features or more robust analyzing and reporting abilities, you should pay for the extensions to the free version. That is why HubSpot CRM suits more small and mid-sized businesses with simplified sales processes and a shorter list of requirements to the software.
Pros
Completely free version available
Universal platform for any business
Predictive lead scoring option
Comprehensive contact management
Deal flow management
Meeting scheduling and an omnichannel approach
Cons
Expensive for higher levels
Some aspects are difficult at first glance
Some users need more functionality
Insightly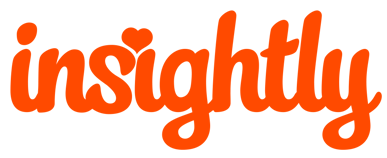 The platform fits companies of any sizes, focusing on small and middle-sized businesses. The solution has customers from all kinds of industries because of its flexibility and user-friendly interface.
The platform provides a free edition for up to 2 users (includes basic CRM features, such as lead & sales management, custom reports and charts, task and project management, email templates, and others).
Also, Insightly offers three paid plans to the CRM cost comparison:
Plus for $29/user/billed annually (includes everything in a free edition plus integrations with other systems, custom branding, scheduled reports, calendar & contact sync, and others).
Professional for $49/user/billed annually (adding more security (SSO), workflow automation).
Enterprise for $99/user/billed annually (unlimited number of records, priority support, and SAML-based SSO).
Pros:
"Forever free" plan for a maximum of two users.

A wide range of features for all business sizes.

Friendly support team.
Cons:
Best marketing features are only available to high tiers.

Integrations between some apps frequently fail.

It is unclear what each plan includes.
Keap CRM (formerly Infusionsoft)
Keap is a cloud-based CRM system, introduced in 2004. The platform integrates with popular platforms: Zapier, Xero, MailChimp, and others (112 in total). The solution focuses on small and medium-sized companies, providing all the necessary features and even more to enrich the growth of your business.
Keap pricing editions are based on how many contacts you want to store. Onboarding for a new user costs $299. The pricing editions are:
Up to 500 contacts – $80/month (for the first 3 month, after that – $99)
Up to 1,500 contacts – $104/month (for the first 3 month, after that – $129)
Up to 2,500 contacts – $144/month (for the first 3 month, after that – $179)
Up to 5,000 contacts – $184/month (for the first 3 month, after that – $229)
Up to 10,000 contacts – $240/month (for the first 3 month, after that – $299)
Up to 25,000 contacts – $280month (for the first 3 month, after that – $349)
Up to 50,000 contacts – $304/month (for the first 3 month, after that – $379)
For more contacts you should contact Infusionsoft experts for estimating the price
These plans include:
1 user account
Contact management
Marketing automation
Unlimited emails
Additional functions such as sales pipeline and e-commerce can be added for an extra cost to your monthly payment.
Pros
Remarkable Marketing Characteristics
Intuitive user interface and efficient lead generation
Multiple integrations
Personalization
Cons
Expensive
Some aspects may slow down and need to be improved.
Zoho CRM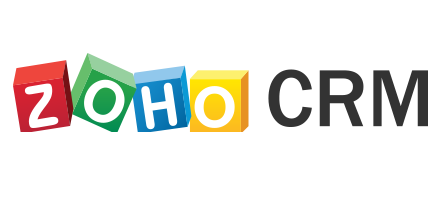 Zoho CRM is a cloud platform that gained a large audience with its practical feature sets and cost-effective pricing policy. The solution offers you to manage leads, accounts and contacts as separate modules, as well as enables the automation, analytics, and inventory management.
Zoho allows you to choose between 4 payment plans and a free edition for up to 10 users. Check them out in our CRM cost comparison:
Standard ($12/month/user/billed annually). Includes the basic CRM features, such as a contact, feed, lead, account management plus reporting, forecasting, mass email, dashboards, and others.
Professional ($20/month/user/billed annually). Offers some additional to previous plan capabilities: unlimited number of records, workflow management, email integration.
Enterprise ($35/month/user/billed annually). Comprises the territory management, conditional fields, custom modules, multiple currencies, and others.
Ultimate ($100/month/user/billed annually). Contains all mentioned above features, yet offers additional functionality: the priority support for its subscribers, dedicated database cluster, advanced customization, enhanced storage, and others.
These prices are offered in case you are using an annual subscription. If you choose a month-to-month payment option, the system requires a higher price.
Cons
Price
Integration with various applications
History of work with clients
Telephony and distribution
Pros
Paid mobile access
Mobile interface needs improvement
Limited ability to manage complex structures and sales department
Pipedrive

Pipedrive is a platform that provides small sales teams with the ability to manage deals, get in-depth sales reports and identify the priority enhancement areas.
The solution provides you with 3 paid plans and offers you the next functionality:
Silver – $10/month/billed annually – includes most sales management features, such as 2GB storage per each user, live chat and email support and full API access.
Gold – $24/month/billed annually – contains full sales management features adding to mentioned options new ones, for example, full email sync, ability to add products sold by your company (costs, codes, costs to produce, etc.), 5GB storage, customizable email templates.
Platinum – $63/month.billed annually – provides with full sales management opportunities plus 100GB storage, phone, live chat and email support, higher API rate (400 requests for 10 seconds), advanced speed and reliability (separate server only for your data).
Just like with many other solutions, you can save money if choose an annual subscription against month-to-month payments. You can also migrate between plans without any problems anytime. Furthermore, take an advantage of running a free trial of a Gold plan after starting a Silver plan.
Pros
It does not take much time to set up, there is a video explanation
Price
Integration
Sales statistics
Support
Cons
Not all users are satisfied with the functions and design
Pipeline CRM

Pipeline CRM is a software that was launched in 2006. The system integrates with 37 different solutions, including MailChimp, G Suite, Zapier, and others. It is a great fit for the small and mid-sized organizations and provides a feature set to ensure easy learning curve and efficient usage.
The platform provides 3 paid monthly plans:
Start for $25/user/billed annually (includes unlimited leads, deals, and companies; email tracking)
Develop for $33/user/billed annually (comprises everything in the Start plan plus reporting on multiple revenue sources ability; highlighting of key contacts; tracking of major customer milestones)
Grow for $49/user/billed annually (accommodates everything in Start and Develop plans along with smart automation; multi-currency support; two-way email sync).
Pros
Unlimited number of contacts, deals and companies
Simple import and export of text and tabular information
The use of cloud technologies ensures the simplicity and high speed of setting up a software solution
Compatible with mobile devices based on iOS and Android
Cons
MS Dynamics CRM

MS Dynamics is a great solution to satisfy the freelancers, small/mid-size business, and enterprises requests. It can be reached in the cloud, on-premises, or hosted by the partner's servers. Also, the solution allows its users to change the deployment type.
The main plans regarding CRM cost comparison are:
Dynamics 365 Plan – from $210 user/month – all applications use.
Unified Operations Plan – from $190 user/month – applications use that help to connect and manage the business operations.
Customer Engagement Plan – $115 user/month – applications use to build and approve customer relationship.
Some additional features you can obtain by purchasing the following offers:
Full User – from $40 per user/month – full access to application functionality.
Team Members – from $5 per user/month – execute necessary processes and light tasks.
Extra applications and offers use – $40 – $170 user/month
Pros
Integrated with Microsoft Outlook and Office 365
Reports
Export to Excel
Comfortable interface
Cons
Difficult to set up
Few integrations
No auto mailing
SuiteCRM

The platform is an open-source solution focusing on small and middle-sized companies.
SuiteCRM includes the sales, marketing, and support automation options and offers the simple collaborations among the different departments. One of the great add-ons is "Advanced OpenWorkflow" that allows performing the various tasks (from automating security management to setting up contract reminders).
The platform's pricing options include:
SuiteCRM On-Site is free
SuiteCRM On-Demand includes a single fee $10/user/month for all editions:
SuiteCRM Sales (enables your business to focus primarily on sales)
SuiteCRM Service (delivers world-class customer service)
SuiteCRM Max (for businesses that want everything)
Pros
It's more of a platform than an app
Ability to host the entire system in the cloud
Modern user interface
Number of possible integrations
Customer support and many additional resources, guides, APIs and more
Cons
Difficulties synchronizing the calendar
The built-in email client has an underdeveloped interface
When integrating with third-party software, there may be problems with the interface
SugarCRM

SugarCRM is positioned as one of the top CRM systems. The platform offers you a wide range of features starting from the project and activity management to integration with 104 apps. The solution automates your core sales, marketing, and customer support processes.
The software provides its clients with three on-demand plans:
Sugar Professional costs $40 user/month and offers sales and support automation, lead management, reporting and unlimited customization.
Sugar Enterprise comes with $65 user/month and has opportunity management, forecasting abilities, phone support and activity streams.
Sugar Ultimate provides with an assigned technical account manager, private cloud and round the clock support for $150 user/month.
The CRM system has an obligatory annual subscription, so you cannot pay month-to-month, as in some other platforms in our CRM cost comparison.
Pros
Open source
Modularity
Multilingual
Customizable desktop
Cons
Limited open source version available
Additional features require additional payment
Vtiger

The CRM is a perfect fit for small to mid-sized businesses.
Vtiger CRM provides its users with the following versions: on-demand and on-premise. For those who consider using Vtiger, the price starts from $10/user/month and has such editions as:
Sales Starter – $10/month/user – contact, document and workflow management + advanced reporting + web-to-lead forms + quote builder + 24h support.
Sales Professional – $20/user/month – all Sales Starter features + multiple currencies + sales forecasting + autoresponder campaigns + 24h support.
Free (up to 10 users)
Help Desk Starter – $10/month/user – case 7 contact management + web and email to ticket + document management & reporting + 24h support.
Help Desk Professional – $20/month/user – all features from Help Desk Starter + 24h support insights + custom modules and records.
Pros
Flexibility
Expandability
Functionality
Instant access to customer information
Cons
Of course there is a mobile version, but it is not as convenient as full screen
More suitable for small or medium businesses
[Related Article: The Best Marketing Automation Software & Platform]
Each of these programs is perfect for charitable organizations. By the way, small nonprofits can benefit from using a CRM system in a variety of ways. Here are some examples of who could benefit from a CRM for small nonprofits:
Fundraising staff: For small nonprofits, fundraising is critical to keep the organization running. A CRM system can help fundraising staff manage donor information, track donations, and identify potential major donors.

Volunteer coordinators: Volunteers are essential for many small nonprofits, and a CRM system can help volunteer coordinators manage volunteer data, track volunteer hours, and communicate with volunteers effectively.

Event planners: Small nonprofits often organize events such as charity walks, auctions, and galas to raise funds. A CRM system can help event planners manage attendee information, track registration, and communicate with attendees.

Grant writers: Small nonprofits often rely on grant funding to support their programs. A CRM system can help grant writers manage grant deadlines, track grant applications, and communicate with grantors.
So CRM for small nonprofits can help streamline operations, improve efficiency, and enhance communication with donors, volunteers, and other stakeholders.