monday vs HubSpot: Comparison Table
Criteria

Rating on Capterra

📊 4.6/5

📊4.5/5

Easy of Use

⭐⭐⭐⭐⭐

⭐⭐⭐⭐

Features

Marketing automation
Contact management
Lead capturing
Team tasks and projects
Brand and event management
Social media marketing
Strategic planning
Recruitment pipeline
Onboarding process

Marketing automation
Email marketing
Email templates
Social media management
Lead capture
Landing pages
Drag and drop page editing
Ad tracking and management
Dynamic content
Analytics and reporting

Reporting and analytics

Customizable dashboards
Data visualization
KPI tracking
Live insights

AI-driven insights
Shared dashboards
KPI tracking
Revenue attribution

Pricing

Free plan available; Paid plans start at $8 per seat per month

Free plan available; Paid plans start at $45 per month
monday.com is a Work OS that unites people and processes, making teamwork more effective. It simplifies work tasks by consolidating tools, documents, and discussions in a single location. Using monday.com, individuals can collaborate with colleagues, clients, and technology to complete tasks swiftly and efficiently.
The platform boasts an intuitive and user-friendly design, making it accessible to all, even those without tech expertise. Furthermore, users can customize the platform to suit their specific requirements.
monday.com offers a wide array of features, making it suitable for businesses of all sizes. Companies utilize it for developing sales pipelines, managing client relationships, optimizing marketing campaigns, monitoring product roadmaps, facilitating planning, and scrutinizing business procedures, among other functions. Despite marketing itself as a comprehensive Work OS, its CRM capabilities are particularly exceptional. monday.com offers a robust CRM system that empowers users to monitor customer data, interactions, and sales opportunities. Moreover, it seamlessly integrates with various software solutions.
monday.com Features:
Marketing automation
Contact management
Lead capturing
Team tasks and projects
Brand and event management
Social media marketing
Strategic planning
Recruitment pipeline
Onboarding process
monday.com Pros:
Seamlessly integrate with your email for automatic updates
Enjoy a simple and user-friendly interface
Customize it to suit your unique needs
Utilize it for a wide variety of purposes
Experience its cost-effective pricing
monday.com Cons:
Task tracking may pose some challenges
Certain customizations have limitations
Access to dedicated support is limited to the enterprise plan users
[Related article: Notion vs monday: Which Is Better in 2024?]

HubSpot is an all-in-one CRM equipped with a range of software tools designed to assist businesses, regardless of their size, in optimizing their marketing, sales, and customer service operations. This platform provides users with a comprehensive understanding of their customers and allows them to interact with customers through various channels.
HubSpot's CRM is seamlessly integrated into the software, simplifying the process of monitoring and managing customer data. Moreover, the platform includes numerous features that elevate customer engagement, such as email marketing, social media management, and lead generation.
This focus on marketing, sales, and customer service makes HubSpot an outstanding choice for businesses seeking a comprehensive CRM solution. An additional benefit is HubSpot's extensive library of integrations, enabling effortless connections with other essential tools your business relies on.
HubSpot Features:
Marketing automation
Email marketing
Email templates
Social media management
Lead capture
Landing pages
Drag and drop page editing
Ad tracking and management
Dynamic content
Analytics and reporting
HubSpot Pros:
Seamlessly integrated CRM system
Empower your marketing with robust automation features
Many tools for boosting customer engagement
Extensive compatibility with a variety of other software
Comprehensive analytics and reporting capabilities
HubSpot Cons:
Costs can add up quickly
Navigating the platform can be complex
May require a bit more time and effort to learn fully
[Related article: ActiveCampaign vs HubSpot: In-Depth Comparison 2024]
monday vs HubSpot: Key Differences
The primary distinctions between monday.com and HubSpot are as follows:
monday.com is a Work OS that assists teams in organizing and managing their work, whereas HubSpot is a full-service CRM that assists enterprises in generating leads and increasing conversions.
monday.com is considerably simpler and easier to use right out of the box, whereas HubSpot's enormous feature set can be overwhelming, especially for newcomers.
monday.com has clear pricing for all of its plans, but HubSpot has complex pricing with hidden expenses that rise as you use more functions.
monday.com lacks chat support but includes a helpful knowledge base dedicated support for enterprise users, whereas HubSpot has full support with chat and phone support as well as a vast knowledge base.
While these platforms share some similarities, they also have distinctive characteristics. For instance, monday.com functions as a Work Operating System, streamlining work organization, while HubSpot is a full-fledged CRM, dedicated to attracting, engaging, and delighting customers.
It's worth noting that while both platforms offer competitive features, they don't necessarily compete directly. Many businesses opt to use both platforms concurrently to maximize the benefits of their CRM investments.
Incorporating both platforms can enable businesses to overcome the limitations of each, improving their customer relationships. However, as with any CRM decision, it's crucial to carefully evaluate the advantages and disadvantages of each platform before making a choice.
HubSpot vs monday: Usability
When selecting a business solution, software usability is a significant factor to consider. If a platform is difficult to use, workflows will likely slow down and productivity will suffer. It is critical to select a solution that achieves the right balance between ease of use and feature variety.
monday.com is the more user-friendly of the two systems. It offers an intuitive, straightforward UI that is well-organized and simple to use. The platform is designed in such a way that it is simple to generate customized views of data and information. Users can quickly construct new workflows by dragging and dropping elements.
HubSpot's interface is likewise simple to use, however, it takes a little longer to get used to than monday.com's. The UI of HubSpot is more complicated than that of monday.com, with more menu options and settings. Its broad feature set may be both a strength and a drawback, as it gives users several options while also making the platform feel overwhelming.
[Related article: CRM Battle: Agile CRM vs HubSpot [Full Comparison]]
HubSpot vs monday: Features
monday.com and HubSpot both have an array of capabilities that help users manage their company processes. The more features there are, the more likely users will find a solution that matches their individual demands. When comparing the requirements of a small business and an enterprise, the features provided by each tool must be considered.
Remember that the fundamental product of monday.com is its project management tools. It includes Gantt charts, Kanban boards, time tracking, and other features. These capabilities make monday.com an excellent choice for project management of all sizes.
In addition to CRM capabilities, HubSpot provides a wide range of tools for businesses of all sizes. These features include website design and construction, email marketing, SEO, social media management, and others. The feature set of HubSpot makes it a great alternative for firms looking to manage all of their marketing needs in one location.
Hubspot CRM vs monday.com: Reporting and Analytics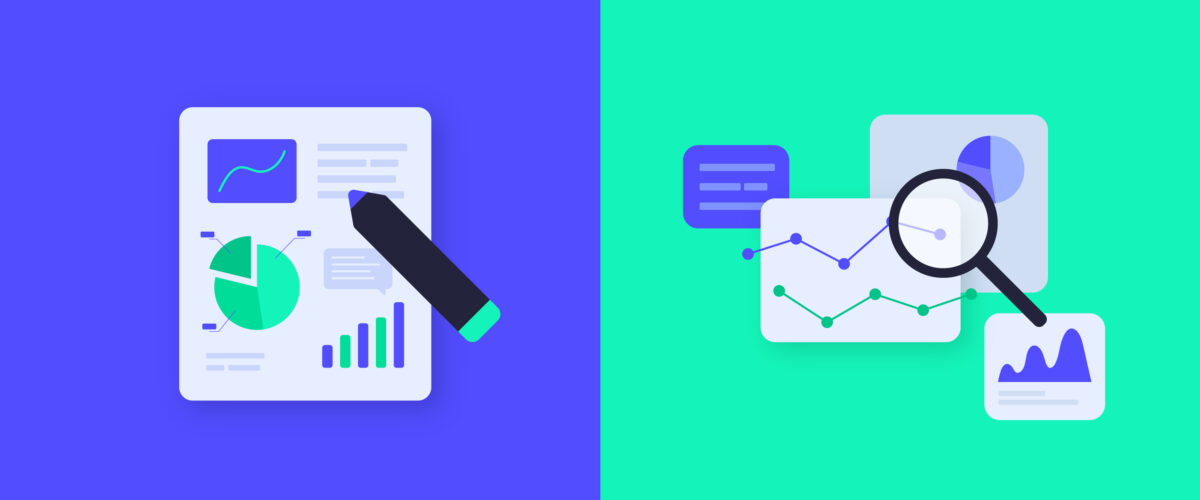 HubSpot's robust reporting features come at a high cost. There is a $200/month reporting add-on that gives you access to unified dashboards for all of your sales and marketing reports. You can generate up to 2,000 unique sales and marketing reports with the add-on.
Aside from the costly price, HubSpot allows you to visualize much more than monday.com. The following are some of the most essential metrics you can track on the platform:
Page efficiency
Best blogs
Contacts
Rate of cart abandonment
Landing pages with the best conversion rates
First conversions
There are also pre-built reports that may be used to assess the efficiency of your sales or marketing platform over time. This includes productivity and performance assessment reports, which provide information regarding allocated marketing activities and their performance over a specific time.
HubSpot's analytics capabilities are also far more advanced than those of monday.com. AI-powered technologies on the platform read existing data to estimate future deals and activities. Other unique performance analytics tools include:
CTA solutions enable customers to monitor impressions, click-through rates, and other important CTA KPIs.
Tools for Mobile Optimization: Make everything flexible for mobile users, from landing pages to emails.
Landing Page Tools: These can be integrated with your website to track and improve the customer experience and overall website performance.
Meeting Scheduling Tools: Use these tools to arrange meetings for your team and save qualified leads.
Email Tracking Tools: These notify your team anytime a customer opens an email or visits a website.
monday excels at easily exporting insights into third-party applications. Exporting data from HubSpot to Excel and other programs is not only complicated but also troublesome - some capabilities, such as automation codes, are turned off automatically.
[Related article: monday vs Wrike: Which PM Tool is Better?]
monday vs HubSpot: Automation
HubSpot's automation capabilities are created to assist various aspects of business operations, including marketing, customer support, sales, and even project management. Consequently, monday.com's automation features are notably more limited in both scale and scope. Noteworthy functionalities of HubSpot's automation include:
Automated Workflows: HubSpot empowers you to establish automated workflows that streamline lead management and other processes for your team's efficiency. For example, if a lead submits a form with missing contact details, you can set up an automation to promptly alert a sales representative to rectify this and retrieve the necessary information.
Automation in External Applications: HubSpot not only interacts with third-party apps but also initiates specific actions within these applications. For instance, you can seamlessly transfer your contacts from HubSpot to Zoom and automate notifications, ensuring that activities or actions taken on Zoom trigger relevant updates in HubSpot.
Custom Codes: HubSpot allows you to create personalized codes to trigger actions tailored to your needs. For example, if you prefer the top 4% of your sales representatives to handle most sales requests, you can configure custom coding to achieve this.
Smart Lists: Smart or segmented lists categorize similar audiences, enabling the delivery of customized content based on these groups for precise targeting. Whether you want to present a special offer to a customer who signed up for a webinar or send follow-up emails, HubSpot's marketing automation features make it a straightforward process.
Follow-up Emails: If you're grappling with high cart abandonment rates, HubSpot enables you to establish automated email sequences for customers who didn't complete their purchase. Want to upsell customers who have already made a purchase? You can schedule automated follow-up emails with product recommendations, providing limitless possibilities for enhancing customer engagement.
Thryv is the all-in-one business management software built for small and midsize businesses. Small and midsize businesses need one handy solution for their tasks and goals and Thryv manages it.
One notable advantage of monday.com over traditional CRM software is that the ability to create custom automations is not restricted to enterprise-level users. Even users at lower subscription levels can harness the power of custom coding to trigger alerts, task movement, and achieve more through monday.com's automation builder.
[Related article: HubSpot vs Mailchimp | CRM Comparison 2024]
monday vs HubSpot: Pricing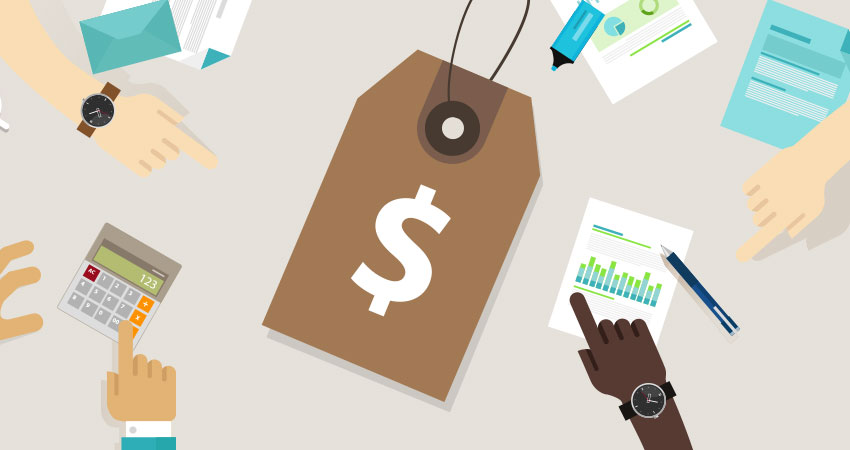 monday.com Pricing:
monday.com offers a straightforward pricing structure with five plans:
Individual (free plan): $0
Basic: $8 per seat per month
Standard: $10 per seat per month
Pro: $16 per seat per month
Enterprise: Custom pricing
The free version is limited to two users, and there is also a 14-day free trial that provides a taste of the paid features. Basic, Standard, and Pro plans accommodate more users, while the Enterprise plan is designed for larger businesses with unique requirements. Signing up for the Enterprise plan requires consultation with a sales agent, although phone support is not available. Communication is facilitated by filling out a form.
HubSpot Pricing:
HubSpot's pricing structure is more intricate, as it is tailored to the specific "hubs" offered, which include sales, marketing, and customer support. HubSpot also offers free plan.
Marketing Hubs:
Starter Marketing Hub: Starts at $45 per month and supports 1,000 marketing contacts.
Professional and Enterprise HubSpot Marketing Hubs: Priced at $80 per month and $3,200 per month, respectively, and offer support for 2,000 and 10,000 contacts. Adding 1,000 contacts to the Starter plan costs $45 per month, while it costs $100 per month for the Professional and $1,000 per month for the Enterprise.
Sales Hubs:
Starter Sales Hub: Begins at $45 per month.
Professional Plans: Priced at $450 per month.
Enterprise Plans: Priced at $1,200 per month.
Adding a user to the Starter Plan costs $23, while it costs $90 for the Enterprise and $120 for the Professional.
Customer Service Hubs:
Starter Plan: Priced at $45 per month.
Professional and Enterprise Plans: Priced at $360 per month and $1,200 per month, respectively.
The Starter plan accommodates two users, the Pro plan supports five users, and the Enterprise plan caters to ten users.
Users can also bundle various hubs to create customized plans, with bundle pricing varying based on plan type and services included.
In summary, monday.com offers simpler pricing tiers, while HubSpot's plans provide a wide array of opportunities, delivering excellent value for your investment.
monday CRM vs HubSpot: What to choose?
Overall, monday.com and HubSpot CRM provide distinct advantages depending on your requirements. monday.com is great for companies searching for a versatile CRM platform that can be tailored to their specific needs. HubSpot CRM is ideal for organizations that require powerful marketing automation and newsletter management. Finally, it comes down to what your company needs to succeed.