We all know when we've had exceptional customer service. We are not just satisfied with our transaction–we are delighted. Every step of the customer journey is easy, efficient, and pleasant.
Consider an international success story. The Waldorf Astoria is known for delivering world-class customer service. Guests are given a personal concierge upon check-in. Housekeeping stocks the fridge with your favorite beverages and snacks. And they didn't just invent the Waldorf salad–they invented room service itself. The unparalleled Waldorf experience has made them a household name, with 32 locations worldwide and tens of millions in revenue.
Clearly, great customer service is a strategy that pays. Eighty-four percent of companies report increased revenue after improving customer service. Fortunately, you don't have to be a titan of industry like The Waldorf to deliver good customer service. You can follow these thirteen steps to improve your customer service now and keep customers happy.
Rules for the Best Customer Service Experience
We've reviewed the best practices in customer service across dozens of industries. Here's our list of the most effective ways to improve the customer service experience.
#1 Set clear, consistent service standards with staff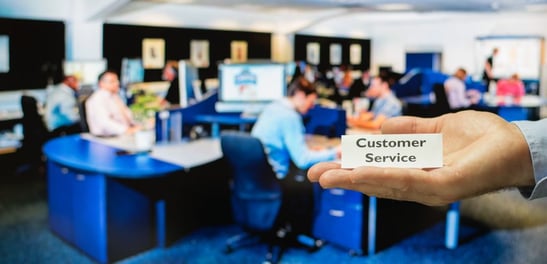 Even if a customer service process seems obvious, map out the steps for your staff. For example, if you operate a hotel, you'll have a series of actions that take place when checking in a guest. Codify these tasks into a blueprint and keep it in plain sight, whether that's online or in a simple printout. This ensures that even on an off day, your staff never misses a step in your process. Every customer gets a consistent customer experience every day, with every rep, at every location.
#2 Exceed Customer Expectations

The example above ensures your guests receive a standardized, competent customer experience. The next step is figuring out how you can add value to the basic interactions your business performs. That's what takes customer service from good to great.
For example, Holiday Inn Express greets its guests with a freshly-baked chocolate chip cookie. Nothing beats free food, especially after a long journey. It's a thoughtful touch that surprises and delights customers. And it keeps Holiday Inn top of mind the next time they need a hotel. With just a cookie, a new customer becomes a loyal customer.
Welcoming gestures exist in the world of online business, too. When you call retail giant Zappos, you don't wade through a complex automated phone system. A warm and friendly human answers the phone. Why not give them a ring? Zappos is a great case study in how to provide excellent customer service over the phone.
A personalized touch can be replicated by your business too. Try putting yourself in the shoes of your customer. What would make your customers happy? What service enhancers could deliver even better customer service? This is a great way to turn new customers into loyal customers.
#3 Seek and promote customer feedback

Often, customers know your business best and have the best customer service tips. So, embrace and analyze customer feedback to improve customer service. Online reviews, social media feeds, surveys, and rankings give insight into what it's like doing business with you.
It can be hard to keep track of the many avenues for customer feedback. A CRM can track and measure important customer service metrics, like Customer Satisfaction and Net Promoter Score (NPS). Some even offer 'reputation management. This feature helps you track what people are saying about your brand online. You can respond to customer concerns and share positive comments, all from a single platform. Collecting and leveraging customer input also ensures you never stray too far from the needs of your customers.
#4 Make it easy for customers to complain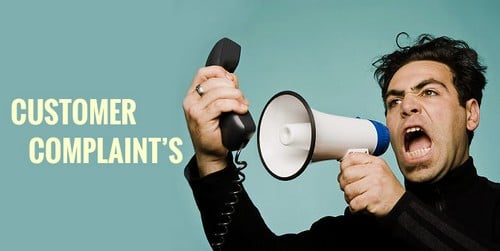 It may seem counterintuitive to encourage criticism. But customer complaints are a necessary part of doing business. If you're unaware of a problem, you can't fix it. All customer feedback, good and bad, is an opportunity to learn. Plus, giving customers a place to vent makes it less likely they'll broadcast their complaints on social media. It's not that hard to turn a poor customer service experience around. Sincerely responding to issues and correcting them often turn an unhappy customer into a brand advocate.
#5 Treat your staff as you treat your customers

It's best to lead by example. If you want your staff to treat customers with kindness, consistency, and respect, do the same for your employees. Your entire organization then serves as a model for how to serve customers.
A willingness to listen, learn and admit mistakes also help create the humble attitude customers expect when voicing a problem. Encourage employees to talk to you and listen to their problems. When you care about how the staff feels they care about how customers feel. This creates the added benefit of greater employee productivity. When you build a positive work environment, absentee rates go down and performance.
#6 Invest in customer service training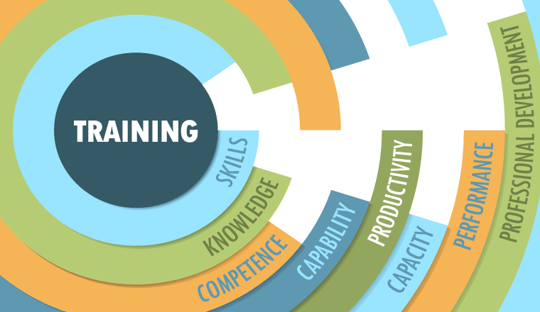 Starbucks once suspended business in all of its stores in the US (nearly 7,000 locations!) for a three-hour training session. They even paid employees to attend. To what end? CEO Howard Schultz wanted to give all employees an intensive training course in preparing a great cup of joe and delivering a great customer experience. How much did it cost in lost revenue? Seven thousand stores do an awful lot of business in three hours. But consider the long-term cost of not training employees. Starbucks recognizes the importance of training to improve customer satisfaction.
And if a global giant like Starbucks still has room to grow, you probably need to improve customer service skills too.. A thoughtful, thorough training helps customer service teams meet their potential and customer expectations. Using an outside customer service trainer can have the added benefit of teaching customer service tips you may not have thought of.
#7 Make use of customer data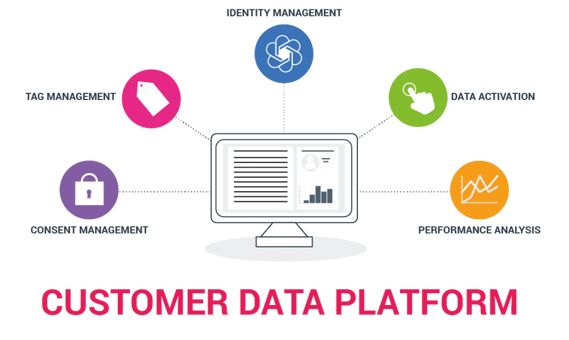 Every day, your customer service agents collect huge amounts of data through customer interactions. Each time someone answers the phone completes a service request, or follows up on a shipment, they learn something new and potentially valuable about your business.
But where does this customer data usually go? It ends up scribbled on a notepad or locked inside the employee's head.
You can set your customer service apart by leveraging customer data. Software such as a CRM can collect customer data and make sense of it. Imagine getting reports on the average time to handle a service issue or the number of calls that went unanswered. CRM and other customer service software can identify patterns in your customer service performance. You can then improve customer support with data-driven insight. A CRM can also measure improvements in customer service.
#8 Check out your competitors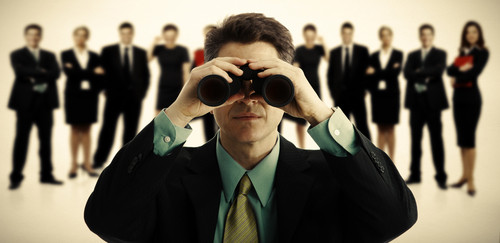 Stealing customers away from rival brands is every business owner's dream. One way to do it is to exceed their level of customer service. You can use market research and CRM software for a little competitor analysis. What do their customers say about your rivals and their customer care? Maybe there are customer issues you can exploit. Alternatively, if customer satisfaction is high, study what their happy customers have to say. You can also do business with them. Or simply ring up competitors to see how they treat customers. You'd be surprised how many companies can't provide good customer service over the phone. Big and small, other businesses can provide data to improve customer service ideas.
#9 Hold regular customer service internal review sessions
With your CRM reports in hand, you can hold customer service teams accountable. Internal reviews ensure that best practices in customer service skills are being followed. Without accountability, a customer service rep may serve up empty promises, excuses, or worse–blame the customers! Collaborative reviews also provide insight and teaching moments between colleagues. For example, you may have a call center agent who nails customer service interactions every time. They are sure to have tips for great customer service over the phone. You can use your star performer in each department to deliver customer service tips. From there, turn tips into a customer service strategy.
You can use these sessions as a reality check on where your customer service stands and where you can still do better. Customers see their feedback is acted upon. When you use their own feedback to boost customer satisfaction.
#10 Use service level agreements (SLAs)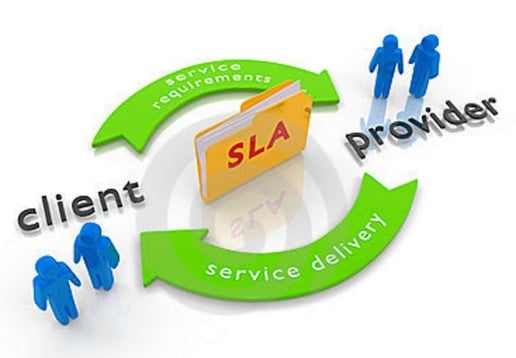 The customer's always right. Or are they? Some days, you may wish you could improve your customer. Jokes aside, this truism may be an impossible standard. Internal reviews can lead to better service-level agreements. You get a realistic perspective of what your customer expects and what your agents can realistically deliver. Realistic expectations prevent burnout in your customer service agents.
SLAs also set measurable objectives for customer service. You can then use a CRM to track all the hours, tasks, and other metrics that ensure you meet your contractual obligations. And having an SLA may woo more potential customers to your business. With an SLA you can offer customers something many rivals can't–clarity and an official guarantee.
#11 Hire for attitude
Great customer support begins at the point of hire. While most customer service skills can be taught, attitude is ingrained. Before hiring a new customer service rep, screen for the right attitude. Add plenty of theoretical questions to the interview that test their commitment to customer service. For example, you can question how they'd handle a difficult customer. You can also test for how far they're willing to go the extra mile for customers. Humility is another important mindset for great customer support. Most customers will be forgiving if your team can admit mistakes and make things right.
#12 Personalize you customer service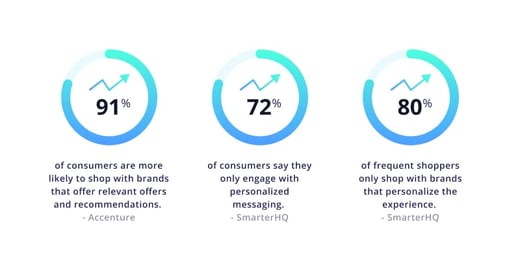 Today, there is no average customer. People want to be seen and treated as individuals. One of the best ways to make a customer feel special is with a detailed customer profile. You can create a 360-degree view of your customers using CRM software. A CRM platform lets you collect customized customer data, such as a nickname, hobby, birthday, and more. You can also attach a client's entire interaction history to their profile. That way you always keep the conversation personal and relevant. You also don't make customers repeat themselves every time they deal with a new customer service agent. Anyone in the organization is equally capable of helping the customer and providing seamless interaction with the company.
#13 Have a formal system for handling complaints
Having a formal review of customer complaints helps reduce churn. It ensures no customer walks out the door without you attempting to solve the problem. And strangely enough, handling a customer issue skillfully can make them more fond of you than a customer that's experienced zero customer service issues. So make sure your complaint handling process is known to both customers and staff. Put a deadline on complaint resolution. Then, you're well on your way to creating loyal customers versus losing customers.
Improve Customer Service To Keep Customers Loyal
Customer service teams are the face of your brand. They can literally make or break your business. The above tips offer plenty of areas to improve customer service. Invest in your teams, tools, and training to create a great customer experience that yields lasting client relationships.