The adoption of CRM software is, usually, viewed as the business upgrade that guarantees a quick-fix effect on marketing, sales, and service performances. The data is supposed to be more accurate and constantly updated, as well as free of copies and duplicates.
Yet, after the first failures, many vendors are discouraged, and they can't get the hang of the problem. Instead of blaming the CRM application, they should come to grips with the fact – the issue settles in their databases.
Business owners pay little or even no attention to contacts rearrangement and standardization of other records and run the new strategy with the outdated information. CRM best practices emphasize the importance of data quality and well-thought organization for actual practical usage.
Here are some popular CRM options that excel in data management
| | |
| --- | --- |
| 4.4⭐ | It provides comprehensive tools for capturing, storing, segmenting, and analyzing data. With Salesforce, you can effortlessly track customer interactions, manage leads and opportunities, and tailor data fields to align with your business requirements. |
| 4.9⭐ | Particularly popular among small and medium-sized businesses, HubSpot CRM offers an intuitive interface and robust data management capabilities. It simplifies the storage and organization of customer data, facilitates interaction tracking, and automates data entry tasks. |
| 4.1⭐ | It is highly regarded for its extensive data management functionalities. It equips users with powerful tools for capturing, storing, and organizing customer data effectively. monday sales CRM supports customizable data fields, seamless data import/export options, and even data cleansing features. |
| 4.3⭐ | It enables you to centrally capture and consolidate customer data, create customized data models, conduct advanced analytics, and extract actionable insights. |
| 4.2⭐ | While Pipedrive primarily focuses on sales pipeline management, it still offers robust data management capabilities. With Pipedrive, you can efficiently track and organize customer data, manage leads and deals, and tailor data fields to align with your requirements. |
What Is CRM Data Management?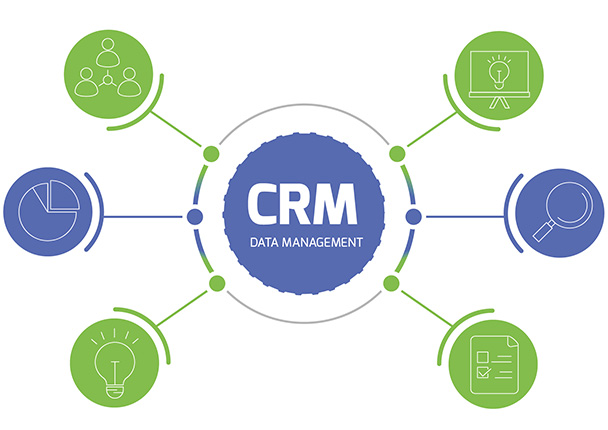 CRM data management is properly organizing, evaluating, and utilizing large amounts of data on your company's current and prospective customers and prospects in order to build ideal customer interactions. Both the marketing and sales departments rely on this information. Your CRM should include data on everything from the prospect's industry to the company's possible decision-makers. All of this data should be accessible without having to sift through mountains of disorganized data.
It is critical to verify that the data is completely correct, up-to-date, and comprehensive. It is then grouped in your CRM software for each client and prospect. Having all of this information at your fingertips offers you a complete 360-degree picture of every client profile in your database. This is where CRM data management begins.
CRM data management helps in the analysis of your customer's interactions with your business. It can improve client connections, promote long-term retention, and drive continuing sales growth if done correctly. You may use it to construct customized marketing campaigns, win sales cadences, optimize sales routes, build successful target regions, and more.
How Poor CRM Data Affects Your Business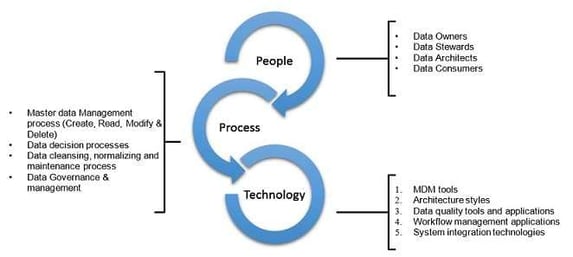 Data can assist you in resolving issues, monitoring performance, improving procedures, and gaining a better understanding of the industry. Poor data quality, on the other hand, has a negative impact on your business.
1. Disrupts Business Processes
Because data management is the most valuable source of information for all departments in your firm, any discrepancies in it will have an impact on many business operations. Any inaccuracy in the master data would cause a snowball effect that would be difficult to stop once it began.
Bad data would not only cause a chain of errors across departments, but it would also eat up a lot of your company's resources. If there are data discrepancies, you'll need to devote corporate resources to conducting a root-cause study and implementing corrective actions. The productivity of your staff would be affected as a result of this approach.
2. Impacts Decision-Making
Inaccurate data can lead to misleading outcomes, and poor data can lead to poor decisions. If key decision-makers in the firm are relying on faulty reports and dashboards, they will make poor decisions. The management of your organization would either be uninformed or underinformed about numerous business operations. This cycle of bad data would eventually lead to rash and uninformed decisions, risking your company's long-term growth.
3. Hinders Business Operations
The customer data we store in databases, CRM systems, and automation platforms is rapidly deteriorating. Customer information degrades at a rate of 2% every month, or 25% annually. Data inconsistencies, such as outdated, erroneous, duplicate, or missing data, can have a negative impact on your company's operations. It also has the potential to produce delays that your company cannot afford. If you work in a manufacturing unit, for example, inconsistencies might have a flow-on effect. If master data is entered wrong, it may have an impact on your entire manufacturing process. Even if product labels are entered incorrectly into the system, the entire shipment may be returned.
4. Results in Increased Costs
It not only leads to wrong decisions based on bad data, but it also leads to a rise in costs. Shipping the wrong goods to the wrong customer at the wrong pricing, for example, will cost the organization money. Making decisions based on incorrect data can lead to a loss of sales. All of these are examples of direct expenditures incurred as a result of inaccurate data. Indirect costs might include things like inadequate pricing policies, focusing on the wrong consumer groups, and staff dissatisfaction. If your CRM's data is incorrect, user adoption will suffer, resulting in indirect expenses to the firm as the CRM's investment is wasted.
5. Hampers Regulatory Compliance
Any company's compliance is crucial. Many countries have data privacy rules in place that regulate how personal information can be used. Companies that deal with sensitive client data must take significant steps to assure data quality and security.
To verify that your contacts are legitimate, you'll need to take a methodical approach to data quality. For example, a typo in an email address can result in information being sent to someone who has never asked for it. Organizations may be fined if their data is inaccurate. Companies have been forced to pay for text messages sent to phone numbers that had been reassigned to new owners in the past.
A great CRM starts with great CRM data management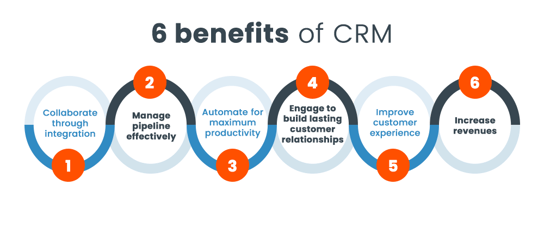 Here are 5 effective CRM data management strategies you can follow to improve your data quality:
1. Assess Your CRM Database Health Regularly
Regularly analyzing your database health is one of the most crucial aspects in ensuring high-quality data in your CRM. CRM data is likely to be obsolete in one-third of cases. According to marketing experts, 30% of your data will become erroneous, corrupted, or obsolete. This can happen for a variety of reasons: contacts change firms, clients change their contact information, contacts are relocated or promoted, and so forth. This filth in your existing data can have a severe influence on your company.
2. Standardize a CRM Data Management Process
It's important to establish a standard data management approach for each team in your firm. You can't expect good data quality if you don't. You're certain to run across incorrect, out-of-date, and missing data if your company lacks established customer data management methods. You can streamline the process of capturing and storing information in your CRM by implementing well-defined data management processes and user workflows.
3. Make Sure the Current Data Is up to Date and Clean
To ensure that your business CRM database is clean and relevant, effective data management is essential. Cleaning up existing CRM data is the most practical approach to get started with CRM data management and ensure that it stays that way in the long run. Here are a few suggestions for keeping your existing data clean and relevant:
Organize your day: You'll be able to spot significant missing data this way. You can use a filter to see if the contact phone number or email address is missing, for example.
Run the following exception reports: Once you've started cleaning your data, create monthly exception reports. As a result, you'll be able to spot records with missing data.
Duplicates should be merged: Another effective method is to combine several duplicate records into a single complete record.
4. Validate and Enrich Every Lead Data That Comes In
It's also critical to validate any new information that comes in after cleansing your existing data. If your potential customers submit their information via your company's website or another similar method, there's a good possibility it won't always be comprehensive or accurate. Maintaining clean data in your CRM database system may help you save money and time in the future, as well as eliminate a lot of issues.
The process of validating and enhancing lead data entails deleting duplicate data, correcting misleading data, and adding missing data. This can be done manually or with the help of dependable automatic data cleansing tools.
5. Automate Mundane Tasks Like CRM Data Entry
You'll save your sales reps time and increase the likelihood of keeping accurate and comprehensive records in your CRM when you automate tasks like CRM data entry. Duplicate, missing, or inaccurate data can be minimized via CRM data automation. It will also keep your info up to date at all times. Your employees will be able to spend more time on more important things if you automate and reduce the time they spend on manual administrative tasks like entering CRM data.
Relevance of Clean Records
CRM enables you with the ability to import a considerable amount of data, but the value of these records is doubtful. According to the surveys of Aberdeen Group, half of the organizations suffer from low-quality and defective data, and, therefore, lose almost 30% of the awaited revenue. Many businesses reap the benefits of CRM data management best practices and care about data organization that leads to the achievement of higher results in sales, building stronger relationships with customers, and advancing company efficiency.
Techniques for Managing the Excessive Data
Life is flowing, the personal data of your clients constantly change, and some records became obsolete and inaccurate. That's why you should know how to build a CRM database properly before migration to new software, as well as on a quarterly basis. Here is a checklist to handle this process correctly.
First of all map out the connections between various fields. Then make sure you have deleted the duplicates and inactive contacts. You may also fill in the empty chains where it is possible.
Create specific standards for the addresses and phone numbers. You can develop a database policy and set up the access rules for those users who modify and create new contacts or other records.
Select a worker or department and give them responsibility for CRM data management and controlling the quality of entered records.
To make sure that your database consists of valid information, you may use a third-party add-on for verifying and be confirming records.
CRM Data Management Best Practices for Contacts Arrangement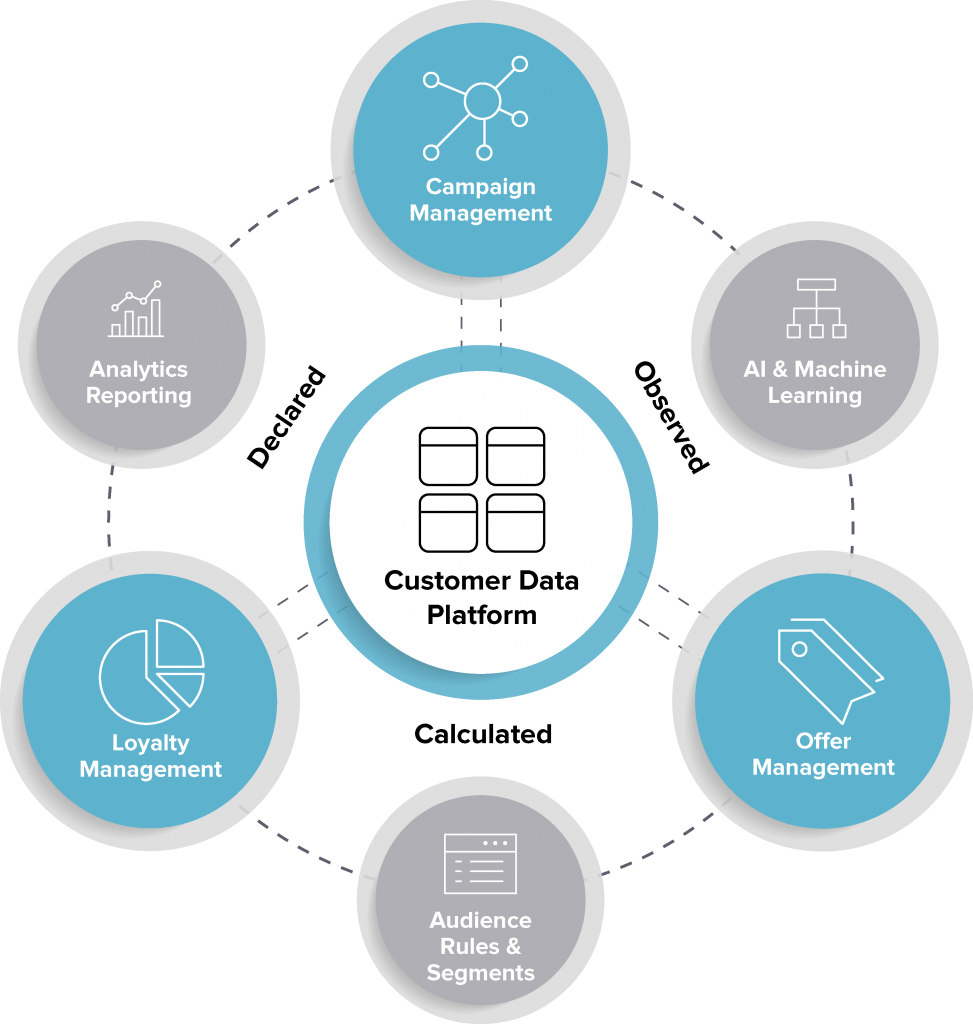 The abilities of CRM software may be increased after you develop a unique standard of your database. In other words, you need to tailor the fields and modules your specific company needs and take the max vantage of your records. There are 4 methods that allow you to sort out and your contact lists for improving the performance of the CRM platform.
Contact Classes. This is the most simple division of contacts into the lists with the next types
lead
prospect
customer
vendor
partner
Categories and Subtypes permit you to compile groups that connect various contacts due to
industry
geo-position
company size
demographic criteria
These lists may include some extra categories that differ from your standard requirements.
Custom Fields can be viewed as a default feature. However, you can add an extra field that enables your employees to import relevant information for improving relationships with customers.
Tags are a relatively new approach that facilitates the process of detailed record categorization within the database. Your workers may complete customers profiles with extra information that could be used in the marketing campaign planning. The quick adding and removing are the privilege of the tags.
As it follows, the quality of the data influences the whole process of business running. According to CRM data quality best practices, the clean and structured database promotes the further advancement of ROI levels. So, you should spare some amount of time for records arrangement within your CRM software.
To Wrap Up
You should work on streamlining the process for your end-users to avoid the worst-case scenario of "garbage in, garbage out" with your CRM data. More people will use your CRM and use it well if you follow the CRM database management best practices described above.