Approaching the CRM technology origins, the functionality and capabilities have changed drastically during the last decade. The business world innovations influenced the appearance of new tools and techniques. So, the CRM requirements gathering checklist is constantly modifying and evolving.
Factors Set Out CRM Rolling Out Failure
To understand the reasons for CRM initiatives falling by the wayside, you should come to grips with 3 key aspects of this accident.
The first cause deals with the human factor. Many businesses fail in resource planning and ignore the importance of user training. Also, the low cooperation of top management and company departments plays in favor of CRM collapse.
The second problem is the lack of clear, defined strategy, ineffective tools that limit the view of a customer and process management.
The third issue is the technology is far from the cutting-edge. Business performance suffers from missing functionality, system integration, and customization.
These shared factors prove that before choosing a new CRM for implementation or migration, you should define your CRM strategy, key processes, and tools you need for the accomplishment of the goal. And on the basis of collected information, draw up your specific list of CRM software requirements.
6 Points to Consider Before CRM Evaluation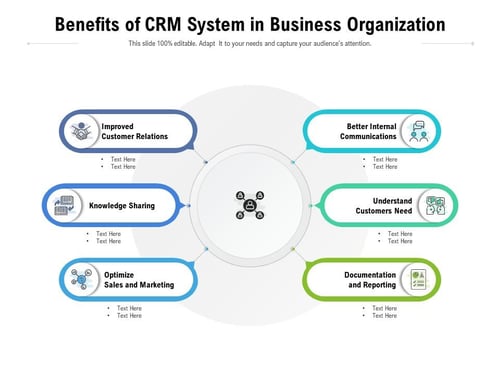 There are hardly any vendors that can swear in all honesty that in the process of CRM initiative was set up with business framework establishment. Check out this directional list to ensure the clear and relevant aspects of CRM software requirements.
Define your business strategy.
Your business plan, once created, establishes priorities for the firm and management team, as well as assists you in attracting and retaining the skilled employees you require. Individuals in your firm may prioritize different activities to complete specific jobs, but these priorities should not contradict the company's overall strategic goal.
Your business plan might be written as a series of strategic statements or in multiple paragraphs. It's a statement of how the company plans to achieve its objectives, exceed consumer expectations, and maintain a competitive advantage in the marketplace.
Establish a framework for your company.
A business framework is a method and the structure upon which a company's operating strategies are built. A business framework is a method and the foundation upon which a company's or organization's operating strategies are built.
Within a corporation or department, a strategic framework provides an organized format that clearly states end goals, strategies for achieving them, and the purpose of end goals. Team members can refer to your strategic framework at any time to refocus their attention and remember the aim of their job activities. As a result, each team member completes their job responsibilities in accordance with the same goal.
Determine requirements for the system.
The following is an example of a list of needed system features, which is commonly included in requests for proposals (RFPs). There are no explicit behaviors described in feature requirements.
They simply show whether the CRM system has some level of functionality in a specific area that has yet to be defined. Here's an example of a requirement for a feature.
The CRM system must support the following:
• Contact management
• Outlook integration
• Google Workspace integration
• Account management
• Opportunity Management
• Reports
• Dashboards
Change management and user adoption
Regardless of how you look at it, change is disruptive. A change in how sales representatives, managers, and other CRM users work may result in a temporary decrease in productivity.
Consider how you'll handle change and user adoption as you figure out which CRM is right for your company. A Change Risk and Readiness Assessment can help guarantee that a comprehensive, integrated change strategy is in place to reduce risks and increase the possibility of faster and less disruptive CRM implementation.
Try it before you buy it
While purchasing a new computer or other equipment can sometimes be made in a matter of minutes, selecting the appropriate software should be a systematic process. We've all seen how pictures and presentations can be one thing, but really using the product can be quite another.
Our second piece of advice is to give the remedy a try before purchasing it. Why not give it a shot? More and more CRM solutions are available for a free evaluation, so why not give it a shot? CRM will be with you for a long time, so there's no reason to rush and you should spend as much time thinking about it as you need to.
Team motivation
When you decide to update or create a new system in your company, you might think the most difficult component is implementation. Unfortunately, the most challenging element comes shortly after implementation: adoption. There are those in every firm that refuse to adopt new systems and refuse to see how the new system can be faster, better, and easier. They simply go about their business as usual.
You'll need to consider how to mitigate this and how to get a new piece of software to the end-user. A viable answer would be to evaluate how quickly activities are completed using traditional methods against how quickly users can do them using modern tools.
Exploring the Criteria Checklist of CRM Requirements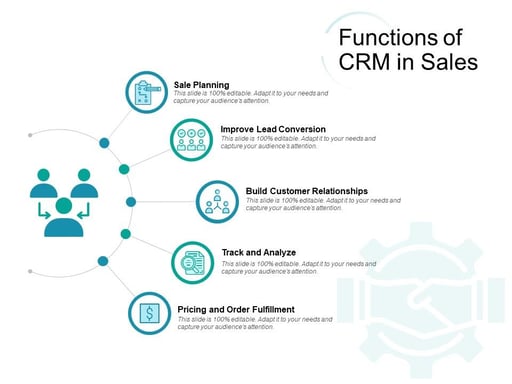 For selecting the most suitable CRM, you need to evaluate it according to the 3 groups of criteria: quality, cost, and functionality. Let's specify these benchmarks more precisely.
1. Quality Aspects include:
System usability, mobility, and integration influence the way you work through different areas of your platform. The abilities of a fast search and breadcrumb trail navigation ensure the easy-to-use and quick-to-adopt CRM.
Security matters are of vital importance. So, your CRM should enable the workgroups creation and specific roles assigning. Additionally, make sure that your desired CRM provides you with:
a) data access rules,
b) individual, workgroups and roles permissions,
c) restricted project, activity, and modules access.
Timeliness is another important factor that enhances the tracking time each employee spent on a specific task or project. This option allows you to measure productivity and get insight into its improvement.
Real-time process monitoring helps to see the updates and changes in each activity almost immediately. Such a bird's eye overlook of the performance permits to improve the processes when it is needed.
As every company has its own mindset and approaches to process management, one of the critical customer relationship management requirements is the customization abilities for tailoring systems to specific business needs.
2. Cost Criteria to deal with
The CRM implementation checklist and maintenance expenses. If you choose the on-premise CRM, you should plan your budget for the powerful hardware to the proper platform running, as well as IT staff for its further support.
Expenses on the CRM consultant and employee training for the effective adoption and improving the ROI of the new system implementation.
3. CRM Functionality enclose
The dashboards should be intuitive and enable fast access to the required information.
All your mailboxes and other essential add-ons should integrate with the CRM in full scale.
The web forms option should be customizable, as well as allow to build the database from the collected information.
Effective project management and the standard templates of the default processes with the customization option.
The automation of the workflow for the optimization of the everyday processes, as well as alerts, notifications, emails, and follow-ups, is sent out.
The analytics with a set of automated reports and the ability to create specific ones.
Pay attention to a built-in file sharing option and live chat for cultivating teamwork and internal collaboration.
Meet the demands of contemporary customers and provide them with a self-service portal and knowledge base. Make sure that it has some scope for tailoring in order to customize it to your brand.
CRM requirements gathering template
The thousands of features and functions available from CRM solutions on the market are categorized in this comprehensive CRM requirements list. These CRM capabilities can be classified into software modules that correspond to different functional categories within a CRM system. The architecture of current CRM software is reflected in these modules.
The CRM needs of a small business will differ slightly from those of a medium-sized organization, but not as much as the gap between SMBs and major corporations. In most cases, an SMB does not require the same amount of user licensing capacity or a huge customer database. That isn't to say that SMBs don't require the same advanced features and services as larger businesses. SMBs can also use a CRM system requirements checklist to help them figure out what they need.
CRM Migration: Rapid Path to Enhance Business Performance
Finding the desired solution is only one step ahead on the way to successful data import. You should also find an efficient migration tool to complete the accurate and secure transition. In case you want to save time and effort, think of using the migration service Trujay and take advantage of the beneficial features:
security regulations that exclude the possibility of any data loss;
100% uptime of both CRMs and no interruptions of the business processes;
the opportunity of fields and users mapping in accordance to the company requirements;
a free Demo Migration that allows exploring if the service functions is properly
Boiling It Down
In whatever way you approach the CRM migration selection, you will find these CRM requirements gathering practical and effective. Besides, the more suitable CRM will adopt, the more effective business you will run.
The nature of CRM data transfer is complex and may have a set of hidden pitfalls. Thus, you can overcome them easily with the automated service Trujay. It handles the cumbersome process without coding, data importing or human interaction.