In an ideal world, your company's consumer data is spotless. You know where to look for the correct contact email, when they became a customer, and who in your team last spoke with them. Your data is separated, current, and trustworthy.
But if that isn't the case for you right now, don't despair. But don't worry!
It's all too easy for consumer data to become confused, especially if your company uses many apps, like most do.
With the correct customer data management tools and strategy, even if your data is a mess, putting it in order is possible — and easier than you might think.
What is Customer Data Management (CDM)?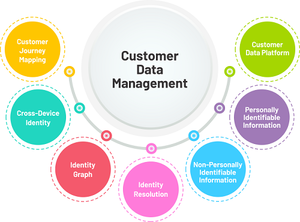 Customer database management (CDM) is the process of gathering, managing, and analyzing client data from many sources in order to provide a unified picture of each customer. CDM's mission is to create unique, tailored, real-time, and channel-agnostic consumer experiences through technology and software. Consumers can now interact with a brand in a variety of ways. This provides a variety of services for businesses to capture more client data and use it to improve customer experiences.
Unfortunately, this information is kept in departmental and functional silos, and brands rarely make full use of it. Although we frequently read stories stating that "we live in the data economy" or "data is the new oil," this is only true for companies who are successfully managing customer data. Organizations require sophisticated processes to acquire, manage, and analyze customer data as data explosion grows. The discipline of managing customer database comes into the picture at this point. CDM is an important part of the greater topic about how to properly leverage corporate data, particularly customer data, to promote profitability and distinctive customer experiences.
CDM is also the gatekeeper of the conversation about customer privacy rights and policies as they evolve around the world. The primary result of client data management (CDM) is that marketing and other functional areas that access and manage customer touchpoints (such as sales, accounts, and service) all have a "single source of truth" when it comes to user data, and can deliver the right, smooth, and easily retrievable customer experience based on that single source of truth. Customer data systems, identity resolution and reputation graphs, data-driven marketing and customer insights platforms, customer data management, and other subjects will be covered in this feature.
What are the benefits of customer data management?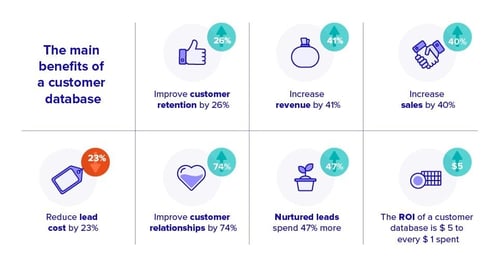 The following are some of the benefits of good client database management:
More upsell and cross-sell potential as a result of increased client acquisition
Customer retention, repeat purchases, and loyalty have all improved
Marketing initiatives that work better
Customer satisfaction
Customer trust
Better tailored experiences provide a competitive advantage.
Stronger customer relationships
Customer data management software can assist businesses in achieving a variety of business and marketing goals. Simple one-field forms, for example, can be integrated in a web page to attract top-of-funnel clients seeking further information. Embedded forms on landing pages that request more specific customer information can help a new consumer qualify and convert further down the funnel.
Your customers want a seamless experience when dealing with your company, regardless of who they're communicating with or which department they're working with. Customers believe brands should put more effort into creating a consistent experience.
It's more important than ever to think about all of your organization's different interaction points. Sales, marketing, customer service, technical support, admin, and invoicing are some of the departments with which a customer may interact. They should also obtain quick solutions to their difficulties and not have to repeat their narrative to numerous individuals for a positive customer experience.
They want to be treated like a person rather than a message or a support ticket number, which you won't be able to do until you have the data to tell you who they are and how they have previously interacted with your company.
5 recommendations on how to manage customer data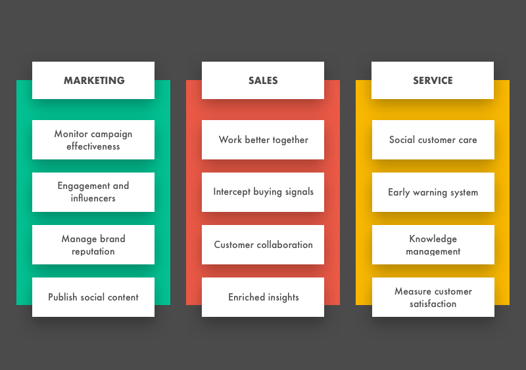 Decide what you really need
Too much data, also known as data saturation, can overload your business with data and make it difficult to make decisions. Hackers can also obtain access to information that you shouldn't have. Furthermore, client data is frequently ignored. "Between 60 and 73 % of the data within a corporation goes underutilized for analytics," according to the report.
Choosing which data to acquire requires strategic planning. The information you obtain from your customers must be used for a specific purpose. Take a seat and determine what information you actually require. Here are some questions to answer to begin you thinking strategically:
How does the data relate to your company's broader objectives?
What method will be used to analyze each piece of data?
What role will data play in the consumer experience in the future?
Consider the data you use when implementing marketing automation tools to acquire information about customers. Do you, for example, require the customer's email address as well as their phone number? Collecting data isn't something you should do just because you can.
Unnecessary data collection can be reduced by using a systematic, transparent approach to data collecting. You'll be able to expedite the processes if you simply gather the information that your company requires to close the deal. A more efficient sales process can result in decreased overhead and a boost to your bottom line.
Invest in customer database software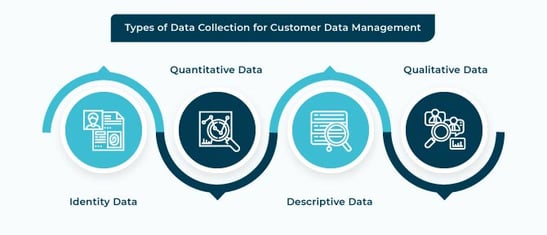 The days of using a spreadsheet to store client information are long gone. Customers' information will be stored in a safe database, called a customer relationship management (CRM) solution that is also GDPR compliant, by businesses that take data seriously. These tools are intended to make the organizing and collection of critical information safe and simple. They can also provide data-driven segmented customer insights, which is a terrific method to spot areas for improvement.
Consider Expensify, a financial-services startup established in San Francisco that provides online expense-management services. Zendesk Sell was first used by the company to store customer information and make sense of the vast volume and variety of data. Sell acquired critical pipeline data, and the results revealed significant room for improvement in the Expensify sales process.
And there are even more advantages to using a CRM:
All of your data is in one location:
You can keep track of how customers engage with you.
You have a unified customer perspective.
You may personalize many of your data-entry fields using Zendesk Sell to receive an accurate snapshot of the information you need the most. It's a solution that prioritizes responsible data ownership while also providing other benefits like data organization, corporate growth, work automation, and acquiring extra insights from data through analytics. For first-time users, Zendesk Sell also provides demos and a free trial.
Use segmentation for clear organization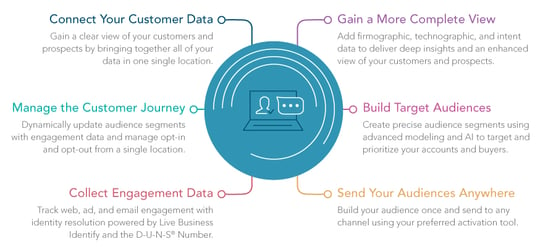 In any app, segmenting your client data is a powerful best practice. One of the main reasons is that it allows you to provide a terrific customer experience that increases happiness and decreases turnover. Furthermore, a 10% increase in a company's customer satisfaction score correlates to a 12% increase in consumer trust.
You can use automation to deliver your consumers the most tailored experiences and messaging if you know they belong to segments for customers based in the United States, they're subscribing to your premium plan, and they're paying for your digital marketing add-on.
You can also employ segmentation as part of your data integration strategy, syncing your major apps' labels, tags, groups, and list memberships throughout your stack.
Keep it simple
The most effective customer information management, like many things in life and work, is straightforward. This could imply:
Creating a standardized data structure: For example, instead of having overlapping properties for 'Sector,' 'Business type,' and 'Industry,' have only one property for 'Industry.'
Choosing which data to synchronize: Instead of synchronizing everything, you may sync useful and smart data that enriches each app.
Creating processes and documentation that are easy to understand: To make life easier for you and your coworkers, you may add, amend, and see customer data.
With a two-way data sync across the apps that store your customer data, you can create a five-star customer experience by giving your team access to up-to-date and correct customer data anywhere.
Train your team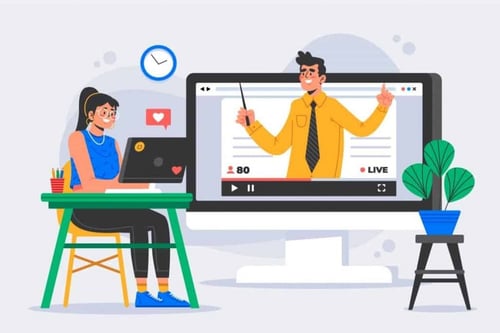 Customer-data training for your workers can help you save money in the long run. It doesn't matter if you have huge ideas about how to collect and safeguard customer data if your team can't put them into action. Invest time and money in staff training and education so that they can handle and analyze data. In the long run, establishing a data-driven culture is beneficial to your company.
This is especially true if your company has a Bring Your Own Device (BYOD) policy that allows employees to work on their own devices. To protect sensitive data, you'll need appropriate policies in place. Make sure your policies are simple enough for your employees to understand while yet being thorough enough to be effective.
What are the key principles of customer data management?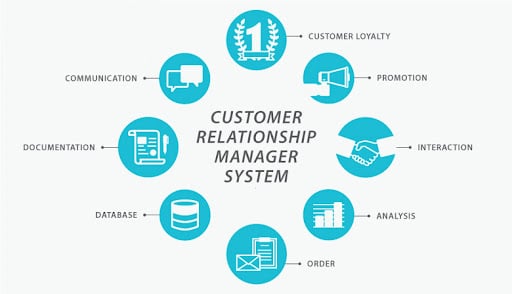 There are six customer data management best practices to ensure that your data works for you.
Have a plan in place for client data governance
Because data governance will assist you define what data you will gather and how it will be obtained, it is the first premise of a good customer data management process. Data governance will also ensure that all staff are on the same page when it comes to your customer data model best practices and strategy.
Concentrate only on the most important information
You must ensure that the data you collect for your client database is genuinely relevant to your business. When you collect unneeded data, your customer data platform (CDP) becomes overburdened. Unnecessary data can potentially lead to you acquiring sensitive information about your consumers.
Audit every piece of data you collect and ask yourself these questions:
Who needs this data?
What does it do? What's the use case for this data?
If we didn't collect it, could we still operate in the same way?
If you don't know the answers to those questions, that doesn't mean toss that data point out. Ask around. Maybe there's a reason for it.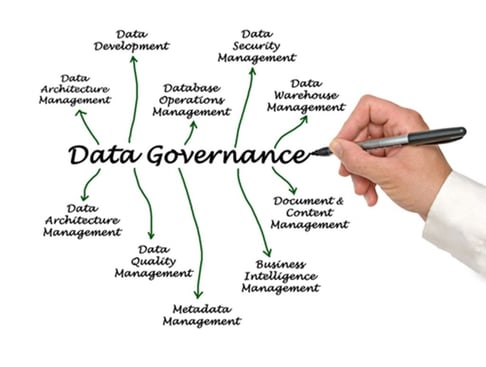 Avoid data silos
When data is collected by multiple departments within the same firm but not shared with one another, data silos occur. This isn't usually done on purpose. It's the result of a lack of a data governance or orchestration plan (and the fact that there are thousands of data analytics tools and data sources). Working with diverse tools, resources, and datasets by customer support, product, and development teams is a formula for disaster.
Data security is essential
Although data security has a simple explanation — "the protection of data from unauthorized access, use, modification, exposure, and loss" — it is a complicated subject.
It's an essential component of user data management. Customers want to know that their information is protected, regardless of the type of data you acquire from them. A data breach will not only bring your firm a lot of bad news, but it will also cost you a lot of money. The average cost of a data breach in the United States is $7,910,000.
Have a Data accuracy process
Because data changes over time, it can influence the accuracy of your data when you gather it, but it can also affect it months or years afterwards. This is known as data decay.
When a corporation lacks a defined data governance strategy, data inaccuracy at the moment of collection can occur. Even a simple data piece like dates, for example, can result in data inaccuracy.
If data collecting events aren't set up properly, data inaccuracies can occur. Use automatic data validation to fix this issue. This automation will check to see if your tracking code is operating properly.
Comply with data regulations
Increasingly governments will pass regulations like the General Data Protection Regulation (GDPR) and the California Consumer Privacy Act as data privacy becomes more essential to the public (CCPA).
Companies' data collection and storage practices have already changed as a result of these regulations. Obtaining consent to collect data about your website users is now essential. As a result, many company websites now display banners asking for your permission to use your personal information.
What tools are there for customer data management?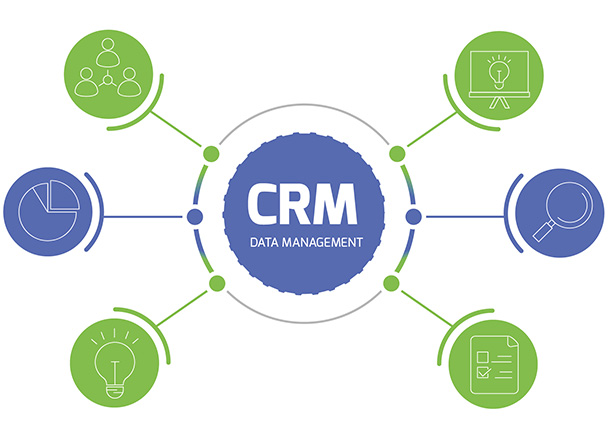 CRM is an excellent tool for managing client information. The difference between utilizing spreadsheets to manage customer information and using a CRM is similar to the difference between strolling and driving a sports car. Consider customer care software as a set of wheels for your sales team. When you have a customer data system on your side, you can go significantly further in the same amount of time. Here are a few of the most important advantages of customer database software:
At a glance, see the state of your pipeline.
With correct data, you can forecast sales.
Customer data can be updated automatically through channels such as web forms and chat.
Accurate reporting can provide insight.
Time-consuming tasks, such as follow-up emails, can be automated.
Real-time collaboration with other team members
Data, notes, papers, metrics, contact information, and records should all be kept in one location.
A quick refresh rate, or the time it takes for client data to be updated in the system, is essential in modern programs. Fast systems enable agents to have up-to-date information while conversing with clients in real-time. In addition, the system should be able to handle the volume of data you need to process.
Your team members will be more efficient in growing customer relationships and closing sales if they use a customer service database. The customer database software should allow for easy and automatic data migration within the platform and between connected apps.
Manageable learning curve
Another factor to consider is how long it will take you and your team to learn how to use the new customer database software. The number of features and customization options accessible and what you'll use in day-to-day operations must be balanced. If you require all of the bells and whistles, make sure the program has a thorough demonstration and an education portion to assist in adoption.
Seamless customer data management software
When you collect information from your customers, they shouldn't notice anything out of the ordinary. To put it another way, the forms, widgets, and other communication channels you utilize using CRM database software should blend in seamlessly with the layout of your site. Customer satisfaction and lead generation activities can be harmonized in one system with the right tools.
Today's market offers a diverse selection of consumer information database programs. Some are better suited to small and beginning firms, while others focus on major corporations. Here are our top 8 suggestions.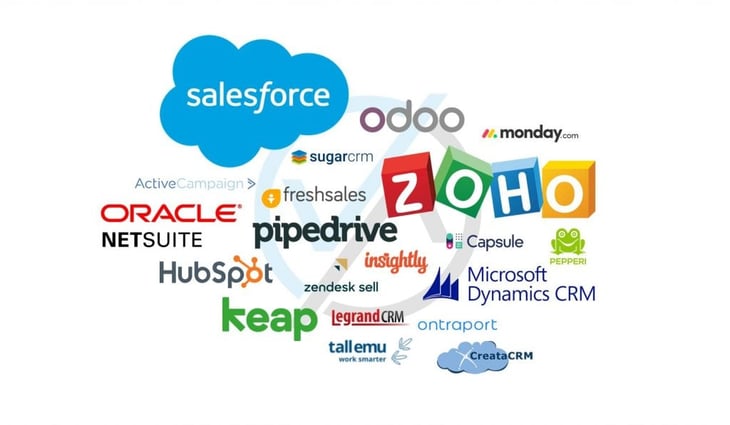 Freshworks CRM
Salesforce
Bitrix24
Apptivo CRM
Keap CRM
Every company strives to differentiate itself from the competition by providing the best customer relationship management. Several forms of business software may already be in use. CRM stands for customer relationship management software. Many additional advantages can be found within the CRM, such as increased efficiency, increased revenue, and a better customer experience. FindMyCRM can assist you in selecting the best CRM for your company. You can easily contact our specialists or conduct your own research by reading different educational articles, whitepapers, and extensive CRM evaluations. Alternatively, you can answer a few questions and receive a CRM shortlist through email.
To Sum Up
In summary, marketers are beginning to recognize that customers don't want personalization for the sake of personalization; instead, they want personalization that gives tangible benefits at the appropriate time and on the right channel. By de-siloing customer data, bringing it together under a single customer view, and enabling smooth activation of that data across ad tech and mar tech to deliver those real benefits wrapped in delightful experiences to their best customers, having a sound customer data management strategy in place can help give effective timely personalized customer experiences.
Subscribe to FMC Newsletter
No spam and promotion, just insightful information