CRM integration can assist you in achieving your 'customer satisfaction' objectives more quickly.
CRMs are software platforms that allow you to develop and manage customer relationships across different channels, including interactions. CRM integration is critical for handling customer data with the highest level of accuracy and efficiency.
In this blog post, we'll cover all you need to know about CRM integration and how it can transform your business for the better.
Increased sales, happier customers, and a much higher return on your CRM investment are all possibilities.
What Is CRM Integration?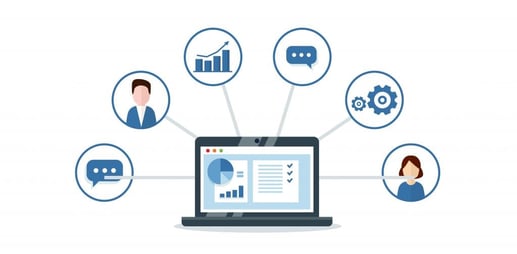 The average firm uses 900 applications, according to MuleSoft's 2020 Connectivity Benchmark Report. These applications can be found in:
The cloud and cloud-based subscription services
Legacy systems
Infrastructure that is no longer in use
Hardware and software installed on-premise
Each application is a window into some aspect of your business. But unfortunately, most of these tools don't "talk" to each other. This is where a CRM platform is essential. A CRM can integrate with hundreds of apps, allowing data to flow to, from, and between them. The purpose of CRM integration is to provide you with a complete view of your business and customers by syncing all the data from your tech tools and apps.
Why is CRM Process Integration Important?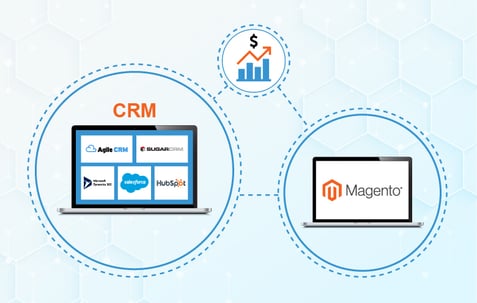 CRM software vendors are constantly expanding the number of ways CRMs can be used. You can automate repetitive processes like updating data and sending emails with CRM process integration. CRM integration also ensures your business processes are in the cloud and can be accessed anywhere.
Who has access to customer relationship management (CRM) data? Open access CRMs are useful when numerous staff members need to see and change client information simultaneously. Generally, you can also use roles and permissions to provide users varied access levels depending on their position in the firm. Some CRMs support offline processes; all changes will sync when you go back online.
All of this is beneficial to a company in a variety of ways. The following are the main advantages of CRM process integration, particularly for small businesses:
CRM process integration makes it easier and more efficient for you and your workers to run a business.
CRM process integration ensures that CRM data is always current, allowing your company to remain organized.
CRM process integration provides customer support teams with a one-stop-shop for efficiently managing all interactions.
How Can You Integrate CRM With Your Business Solutions?
CRM integration can take place in a variety of ways:
Companies can invest entirely in one provider's products and services, ensuring that all applications and tools seamlessly interact and exchange data.
Developers can compel two systems to communicate with a few lines of code. However, this approach frequently leads to a jumbled web of code that fails with changes and new integrations.
APIs, which are reusable and versatile, can be used by businesses.
The first option is flawed, especially given the number of applications used by the average organization. The second approach is frequently used by businesses, although it causes IT departments and staff many headaches. API, the third option, is the simplest, quickest, and most advantageous.
An API is the best tool for integration because many applications are created without giving thought to how it integrates with other tools. APIs allow existing (and future) corporate applications and processes to be readily integrated.
CRM Email Integration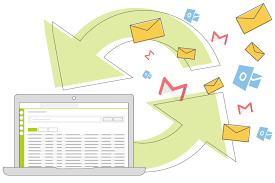 CRM email integration is a quick and easy approach for business owners to integrate CRM data in their email marketing campaigns. CRM users can use this integration to import customer records into email templates. The CRM then collects data on customer responses to email campaigns and newsletters. The engagement KPIs can be used to create effective marketing plans.
CRM email connectivity also allows CRM users to design targeted marketing for particular groups (segments) of customers using the CRM's most recent customer data. This integration also lets sales managers track all client answers by email, allowing them to have a more active role in customer engagement.
CRM Calendar Integration

CRM calendar integration enables business owners and managers to increase revenue by planning and executing customer interaction initiatives and making better-informed decisions about events and appointments.
Calendar events, appointments, and travel dates can all be accessed from one platform, making this a powerful and versatile option. CRM users are able to plan and organize their day-to-day activities in addition to managing customer engagements. Sales managers, marketing professionals, small business owners, entrepreneurs, students, freelancers, and others frequently use this integration.
CRM calendar integration allows all CRM users in the organization to efficiently schedule their day-to-day activities without having to jump between several systems.
CRM Social Media Integration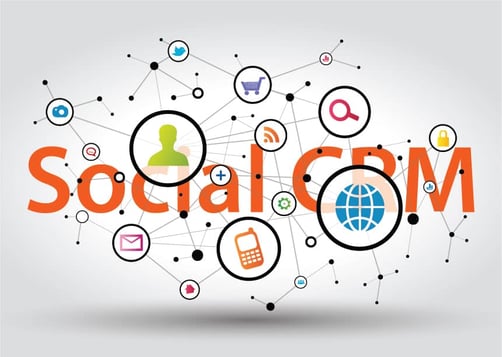 CRM becomes even more effective when integrated with social media.
CRM integration with social media channels is an effective way to engage with clients and build lasting relationships. CRM-social media integration involves synchronizing CRM data with customer social media updates to better understand how they interact with your website, landing pages, and social posts.
This integrated data contains information such as the number of visits, pages read, things added to the basket, and other useful data points that assist managers and sales reps in making better, faster decisions.
CRM data quality is improved, and important customer insights are gained by integrating CRMs with social media networks. Software integration with social media channels can aid in the development of a more accurate and comprehensive profile of a customer's purchasing history, product interests, demographics, personal qualities and preferences, online search and shopping activity, and so on.
CRMs can also be directly integrated to provide features like direct contact buttons on social accounts for immediate communication via email, phone, chatbot, SMS, or Live Chat.
Integrating your CRM with your social media profiles also allows you to publish social posts to all of your accounts at once, eliminating the need for a separate application. This saves time and will enable entrepreneurs and marketers to handle all of their social media marketing from a single dashboard with vital customer data at their fingertips.
CRM Marketing Automation Integration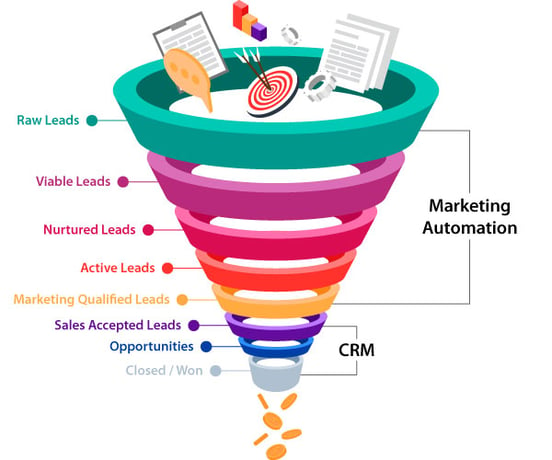 The key to modern marketing success is CRM marketing automation integration. Marketing software and customer data tools can communicate with each other thanks to CRM integration.
This integration is crucial since it allows you to keep track of all customer information in one location.
It also helps you become compliant with new customer protection regulations. For example, a CRM system can automatically remove a customer from the contacts and emails list if they unsubscribe or request no further marketing communication.
CRM integration with marketing tools also allows highly focused marketing campaigns. A CRM activity can trigger automated follow-up activities, putting customers at the center of your marketing.
Some CRM systems have marketing automation components that eliminate the need for a separate tool, but others require third-party apps integrations.
CRM Team Communication Integration

CRMs are useful for connecting with customers, monitoring critical leads, and managing the sales pipeline. They frequently lack one key component, however: internal communication. Previously, there was no way to automatically send emails from your CRM or receive notifications across your entire workforce.
Integrated CRMs are becoming increasingly popular since they enable team collaboration within CRMs rather than merely between various platforms. Internal emails can be issued automatically by some CRMs in response to CRM data updates. Others enable business owners and managers to assign tasks and goals linked to CRM updates directly from the CRM itself.
Integrated CRMs are beneficial since they eliminate the need for multiple logins and browser windows. It's simple enough to get all of your key notifications in one spot. Everyone is aware of what's going on inside your company.
[Related Article: The Best Marketing Automation Software & Platform]
Summing Up
CRM integration is critical for any organization, no matter how small they are. CRMs range from more open to those with restricted access and permissions depending on the user's role. Finding a CRM that can manage and integrate different systems, plus sync data, is your best option for CRM integration.