Trello vs monday CRM
: Overview
Trello is an online collaboration platform that works like a kanban board, allowing users to use a system of boards and cards to share opinions on assigned projects. Teams can create an unlimited number of boards for collaboration on this platform, which is consisted of boards, lists, and cards. Cards with tasks can be moved around the board to show progress. The drag-and-drop cards can be filtered, labeled, and colored for visual effects. Users can leave comments on the cards for questions, idea-sharing, and feedback. They can also mention team members who receive an email, mobile, or desktop notifications.
---
Other alternatives with powerful project management capabilities include:
---
monday CRM is an easy-to-use cloud-based operating system that is used to create workflow apps. Businesses can join members in a single workspace and customize their workflow. It offers time tracking, customizable workflow templates, dashboards for insights, and automation that performs the manual work for you. It has mobile apps for all devices to enable work while on the go. Certainly, you can use monday CRM to manage all of your projects. However, you can also use it as a CRM to track bugs, manage customer projects, ad campaigns, or really just about anything, no matter how difficult.
[Related Article: Top 8 Small Business Project Management Software]
Trello vs monday CRM: Features
So many businesses choose Trello because of these features:
Visual organization tool: Trello lets users work together on projects using cards and lists. Lists represent work phases, stages, and categories, while boards represent projects. Lists include cards with file attachments, deadlines, checklists, and information about the work details. In addition, users can be mentioned in the cards.

Task and project management: Trello allows project managers to add an unlimited number of users to the board. Each member has access to the entire board and is informed of the project's status. Users can move the cards to the next column or list to indicate the next task stage. Team members can share files and documents by attaching them to the comments they leave.

Power-ups and email integration: Trello can be accessed from various devices, allowing users to collaborate while on the go. Teams can create cards and comments from their email because of the integration with email service providers.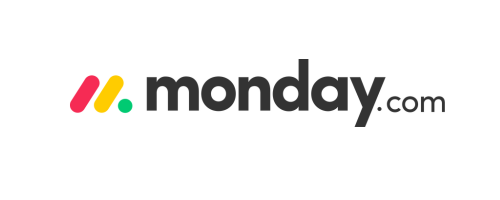 monday CRM includes its set of features that offer seamless team collaboration:
Easy-to-use team management tool: Creating a team on monday CRM is simple and only needs an email invitation. Depending on their needs, users can select templates from a selection that can be used in various cases. Using a highly visual process, tasks can be assigned to team members.

Centralized management: Boards on monday CRM are used to easily manage everything. Boards are color-coded and show how participants are going with their work with labels like "stuck" or "done working".

Customization: This software can be customized to suit the needs of various teams. Users can input relevant data in columns and view details about the assigned team members. Users can also choose how to see projects using Gantt charts or timeline-based tracking boards.

Timeline: monday CRM effectively manages time by keeping track of tasks that span over several days. When delays are experienced, users can simply drag and drop timeline bars to extend due dates. To save time, a single timeline board can display many timelines.
monday CRM vs Trello: UX
Display tasks using Gantt charts or Kanban boards.

Color-coded tasks let you see your progress.

Swift task and project navigation.

Drag and drag tasks into various lists.

Create custom board backgrounds.
When it comes to usability, both of these tools win the competition. Because they offer straightforward user interfaces, visually attractive task and project tracking, and quick and easy progress updates, the two project management solutions are both user-friendly.
However, monday CRM has the benefit because it enables users to view their tasks as either kanban boards or Gantt charts. Therefore, each user can track progress in a way that makes the most sense to them. The software's color-coding is a great way to keep users on track about ongoing projects.
On the other hand, Trello offers a very user-friendly kanban board system that enables users to drag and drop tasks from one list to another. This is an approach to task completion that closely replicates the feeling when ticking the boxes off your to-do list as you work through your tasks. Moreover, you can change the background of each board using a preset image or an image that you upload. As a result, users can design useful, interesting, and easy-to-use boards.
monday CRM vs Trello: Support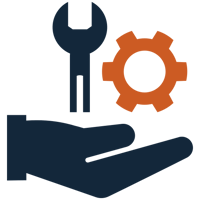 Customer support is a great metric to compare Trello and monday CRM.
Individual onboarding (enterprise plan users only).

Webinars and online video tutorials.

Online knowledge base and community forum.

Email help tickets.

Online video tutorials.

Online guides.

The community forum.

Priority support (email tickets with responses within 24 hours for only premium users).
monday CRM offers excellent support for its users, with several resources available. For instance, the support page has a "Knowledge Base" with guides for learning how to use and master the software's features.
For those who prefer visual learning, there are also a lot of video tutorials, and if you still have questions, you can visit the community forum. Finally, email help tickets provide you with personalized support should you need it.
Users of the free plan can only use Trello`s online resources like the knowledge base, which has text-based and some video tutorials, and user forums to find solutions to problems or project management tips.
You get "priority support" if you have a paid plan, which guarantees that email help tickets receive a response within 24 hours. Trello is straightforward, so you might not need much assistance, but even so, its support resources are limited in comparison to its competitors.
[Related Article: 11 Best Low Cost CRM - Make Your Choice!]
Trello vs monday CRM: Integration with other programs
Integrating your project management system with other programs and applications is important because no single piece of software can do it all.
Trello has more than 100 integrations divided into five categories:
Add-ons: Build burndown charts and view them, create recurring cards across multiple boards, or a card from any website.

Browser extensions: Create Gantt charts, and access your boards through a Chrome pop-up, or display lists in a grid.

Connectors: To connect Trello to most other programs, use Zapier, Unito, Zenaton, or one of the other third-party providers.

Power-ups: Create a two-way or one-way Trello-Jira integration, organize cards in a calendar view, or attach a Google Hangout or Slack channel to a board.

Trello to go: Integrate interactive Trello cards in Confluence, interactive boards in Bitbucket, or Microsoft Teams.
Trello and monday CRM both provide the same kinds of integrations, but monday CRM offers more options:
Sales: Manage your sales pipeline and funnels, as well as track and qualify your Salesforce leads.

Marketing: Create, manage, and analyze your Facebook advertisements or manage your Mailchimp email campaigns.

E-commerce: Monitor your Shopify or WooCommerce products, inventory, and orders.
If monday CRM doesn't provide the integration you require, Unito, Zapier, or a similar business can automate the connection to the majority of other programs and applications.
[Related Article: Best Technology Stack for Building CRM Software]
Trello vs monday CRM: Pricing
Trello offers three paid plans in addition to the free one:
Standard: Costs $5 per user per month, billed annually (minimum of $60/year). This paid plan includes everything in the Free plan plus unlimited boards, advanced checklists, custom fields, the ability to download files up to 250MB, up to 1,000 Workspace commands (automation) per month, single board guests, and saved searches.
Premium: Costs $10 per user per month, billed annually (minimum of $120/year). This plan includes everything in the Standard plan plus a dashboard view, timeline view, Workspace table, calendar views, a map view, unlimited Workspace commands (automation), Workspace-level templates, and a wide range of admin and security features.
Enterprise: Costs $17.50 per user per month, billed annually (minimum of $210/year). This tier includes everything in the Premium plan plus the ability to apply this plan to unlimited Workspaces, organization-wide permissions and organization-visible boards, public board management, multi-board guests, and more advanced admin and security features.
monday CRM has a free plan and four paid plans:
Basic: Costs $8 per seat per month, billed annually. This plan includes everything in the Free plan plus unlimited free viewers, unlimited items, 5 GB file storage, the ability to build a dashboard based on one board, and access to prioritized customer support.
Standard: Costs $10 per seat per month, billed annually. This paid plan includes everything in the Basic plan plus 20 GB of document storage, timeline & Gantt views, calendar view, guest access, 250 automation per month, 250 actions through integrations per month, and the ability to build a dashboard combining up to 5 boards.
Pro: Costs $16 per member per month, billed annually. This plan includes everything in the Standard plan plus 100 GB of document storage, private boards and documents, time tracking, new column types, 25,000 automation actions, 25,000 integration actions, and the ability to build a dashboard combining up to ten boards.
Enterprise: You should contact the sales team to get custom pricing for your company. Then you can get enterprise-level solutions for automation and integrations, multi-level permissions, advanced analytics and reporting, tailored onboarding and premium support, and the ability to build a dashboard with up to 50 boards.
[Related Article:
9 Best Accounting CRM Software for Bookkeepers and CPA Firms]
Trello or monday CRM: What should you choose?
It's impossible to choose an objective winner between Trello and monday CRM because both have advantages and disadvantages. The ideal option is based on a variety of factors, such as the size of your team, the scope of your project, and your budget.
Overall, we believe Trello to be the better solution for business owners who work with freelancers and small teams. On the other hand, larger companies with bigger budgets and a need for more specialized, automated boards may consider monday CRM.
Subscribe to FMC Newsletter
No spam and promotion, just insightful information