11 Best Cheap CRM Software: Comparison Table
The manager who made the decision to implement CRM actually took only the first step on the way to the truth. His next responsible mission is to choose a CRM. It is necessary to implement CRM so that it brings the expected result, and not a headache.
When dealing with a CRM system for the first time, it is easy to get lost in the clash of opinions and advertising, various offers with different functionality, cheap and expensive, popular and simpler. Here you can read the ranking of the most profitable and best cheap CRMs in 2023.
[Related Article: 10 Best Free CRM Software]
| | | | | | | |
| --- | --- | --- | --- | --- | --- | --- |
| CRM | Overall rating | Ease of Use | User Adoption | Robust Reporting | Deep Customizations | Total Rate |
| | 4.4 | 4.0 | 4.4 | 4.9 | 4.7 | 22.4 |
| | 4.1 | 4.5 | 4.5 | 3.5 | 3.5 | 23.6 |
| | 4.2 | 4.6 | 4.7 | 4.0 | 3.5 | 21.0 |
| | 3.6 | 3.7 | 3.8 | 3.5 | 3.5 | 18.1 |
| | 4.3 | 4.1 | 4.4 | 4.0 | 4.7 | 21.5 |
| | 4.3 | 4.5 | 4.4 | 4.2 | 4.2 | 21.6 |
| | 4.4 | 4.1 | 4.4 | 4.4 | 4.4 | 21.7 |
| Zendesk | 4.2 | 4.3 | 4.0 | 4.1 | 4.3 | 20.9 |
| | 4.1 | 3.9 | 3.8 | 4.2 | 4.1 | 20.1 |
| | 3.6 | 3.8 | 3.7 | 3.7 | 4.0 | 18.8 |
| SugarCRM | 3.9 | 3.6 | 3.3 | 4.5 | 4.4 | 19.7 |
Top 3 Leaders CRM based on rating
Best Overall
Salesforce
If you want to sell smarter and close more deals, Salesforce is the #1 CRM to consider.
Go to site
Best Workflows
Monday
Customize your workflows to track all aspects of the sales cycle.
Go to site
Best for Marketing
Hubspot
With its fully-featured marketing suite, this CRM requires an introduction.
Go to site
Salesforce is a platform that empowers your customers to maximize their success, and is designed specifically for your sales, service, marketing, analysis, and communication tasks with your customers. Salesforce helps you automate and optimize your business, increase sales, and improve customer experience by adding them to a common database. Salesforce operates on the basis of Multi-tenancy architecture.
To create a Salesforce application, you first need to select the main entities (blocks) that will characterize the business (customer, order, deal, etc.). After creating priority /objects, you need to set up links between them. This must be done in such a way as to provide the most complete information about the client and not violate the business logic of the application. This is one of the best inexpensive CRM.
Pricing
Free trial - yes

Salesforce Essentials - $25 per user per month billed annually

Professional - $75 per user per month billed annually

Enterprise - $150 per user per month billed annually

Unlimited - $300 per user per month billed annually
Pros
The main advantage of Salesforce Cloud is the ease of integrating these clouds with each other, as well as the ability to organize and store the maximum amount of necessary information about customers in the form of virtual cards
Cons
It is unlikely to be possible to feel the "full power" of its functionality with budget tariffs. Before working in Salesforce CRM, you need to go through a rich training course, which will have to spend a lot of time.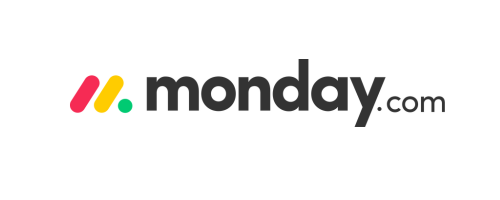 It is a fast, intuitive, and fully customizable system that allows you to automate routine tasks, manage sales projects, sync your client card with Gmail / Outlook to view, send and receive emails, receive notifications automatically when a lead opens an email, manage the achievement of your goals, manage after-sales processes, and equip their sales team with the tools and resources they need to close more deals.
Pricing
Free trial - yes

Individual - free plan forever

Basic- $24 per month, paid annually

Standard - $30 per month, paid annually

Pro - $48 per month, paid annually

Enterprise - View detailed pricing plans
Pros
monday sales CRM easily adapts to the changing needs of the company, allows you to automate the processes that take place in the company, unites teams in a single workspace and, very importantly, does not require programming skills.
Cons
monday sales CRM also has a few drawbacks: the pricing model and the minimum number of users. The platform does not allow the creation of subprojects.
Pipedrive is a cloud-based sales funnel management solution. Provides tools for monitoring individual and team levels, analyzing contract information and creating visualized reports. In Pipedrive, you can add deals, their value, probability of success, and expected closing date, then organize and track them by sales funnel stage.
You can customize stages to fit your sales process, create funnels for different departments or teams, and display results with powerful filtering capabilities. Get a deep, personalized analysis of your funnel in seconds.
Colored tips will mark deals where there has been no activity for a long time - it is immediately clear what you need to pay attention to first.
Pricing
Essential - 12.50 $ /user/month billed annually
Advanced - 24.90 $ /user/month billed annually
Professional - 49.90 $ /user/month billed annually
Enterprise - 74.90 $ /user/month billed annually
Pros
Graphical interface for funnel management

Integration with e-mail

System of notifications and messages

Sales reporting

Sales forecasting

Compatible with mobile apps for Android and iOS
Cons
Suitable only for a small business. Compared to other CRMs, you may lack marketing tools, but you can use integrations with other applications.
Аct! is a CRM for collecting information about customers and leads in a single database. Integrates with Microsoft Word, Excel, Outlook, Google Contacts, Gmail and other popular customer communications applications.
This is an online platform with a set of functions for customer relationship management (CRM), marketing, lead generation and sales, business intelligence and other areas of the enterprise. One of the key modules of the system is devoted to managing the contact database, it gives a full picture of interactions with customers. Through it, you can track the history of transactions and calls, establish personalized communication, and schedule calls, meetings and other joint events using the built-in calendar.
Pricing
Act! Premium Desktop - 37.50 $ /user/month billed annually

Act! Premium Cloud - 30 $ /user/month billed annually
Pros
Contact management

Activity tracking and alerts

Funnel management

Email

Compatible with iPhone, iPad and Android devices

The mobile app is available for free on the App Store and Google Play

Access to online self-help resources
Cons
There are more options for modifications

Sometimes difficult navigation
It is a flexible and functional customer relationship system for small and medium-sized businesses that allows you to automate sales, marketing, counterparty support and inventory management. It has wide possibilities for customization. But you need to spend a lot of time configuring the service for the needs of a specific business.
The main essence of Zoho CRM is modules. Some of them are present in the system by default (previous contacts, counterparties, potential deals, tasks), you can configure and add fields to them. You can create new modules.
Pricing
Free - 0$ /organization/month billed annually
Basic - 49$ /organization/month billed annually
Standart - 99$ /organization/month billed annually
Professional - 249$ /organization/month billed annually
Pros
Zoho's main competitive advantage is one of the best functionality/cost ratios on the market. Zoho is quick and easy to set up and integrate with any modern IT system. This system is suitable for both small companies and full-fledged enterprises that employ thousands of employees.
Cons
You can automate work processes starting only with the "Professional" tariff, you can create your own modules starting with the "Enterprise" tariff plan. The system has a mobile application, but you will have to pay for it separately.
Freshsales is an easy-to-use sales automation tool that comes with a robust built-in cloud-based telephony system, including toll-free numbers, call recording and masking, virtual hold, voicemail, and Bring Your Own Operator (BYOC). It has rich contact management, automatic profile enrichment, and mobile applications. There is also a free plan that supports an unlimited number of users. What's more, all plans offer 24/7 customer support via phone, chat, and email.
Pricing
Free trial - yes

Growth - $29 per user per month billed annually

Pro - $69 per user per month billed annually

Enterprise - $125 per user per month billed annually
Pros
The free plan supports unlimited users

Robust contact management features, including automatic profile enrichment from social networks

Built-in cloud telephony in all tariff plans
Cons
Reporting features not available in the free plan

Limited email and third-party integrations

HubSpot is a system with huge possibilities for free use. Chief among them is an online library with many learning resources: how-to guides, e-books, free courses, and more. The platform includes marketing, sales, maintenance, and website management products that scale to meet the needs of customers at any stage of growth.
Marketing Hub, Sales Hub, and Service Hub are tools that easily integrate with HubSpot's CRM. HubSpot's CRM collects, organizes, and makes available all customer information.
Pricing
CRM is free.

Premium editions start at $50/month

Free trial - yes

Marketing Hub - $50-$3,200 per month

Sales Hub - $50-$1,200 per month

Service Hub - $50-$1,200 per month

HubSpot CMS - $300 per month
Pros
Free system features:
Analytics tools

Tracking subscription forms and pop-ups

Website visitor activity tracking (free - 7 days)

Program for maintaining a contact database

Information about contacts and company

Facebook Ads
Cons
Paid services include:
Automatic sales logging

Promotion of deals through the funnel

Email Synchronization

Zendesk
Zendesk offers customizable software that is ideal for both your customer needs and your business expectations. The company offers a huge set of tools for every case: online chat, ticket system, knowledge base, call center support, CRM, etc. Thanks to detailed reports, users can monitor the effectiveness of the entire client service. And the fact that the tool has been on the market for so long gives buyers confidence that it is a reliable choice.
Pricing
Suite Team - $49 per user per month billed annually

Suite Growth - $79 per user per month billed annually

Suite Professional - $99 per user per month billed annually

Suite Enterprise - $150 per user per month billed annually

It gets even more powerful - $215 per user per month billed annually
Pros
Clear user interface

Adaptable Conditions

Community Collaboration

The chat function works well
Cons
For all its power, Zendesk is quite difficult to master. It does offer an incredible amount of tools and features, but in most cases,, you won't need even half of them.
ClickUp is not just tasked management, but documents, reminders, goals, calendars and even a mailbox. Fully customizable, ClickUp is suitable for any type of team, so all teams can use the same app to plan, organize, and collaborate.
The project website says that its functions can replace todoist, Trello, Asana, Airtable, Notion, Slack, and other popular services. At the same time, there is integration with Gmail, Outlook, Google Calendar, and others.
Pricing
FREE FOREVER - $0 per user per month billed annually

UNLIMITED - $5 per user per month billed annually

BUSINESS - $12 per user per month billed annually

BUSINESS PLUS - $19 per user per month billed annually

ENTERPRISE - contact the vendor
Pros
Comfortable price

Lots of useful features

Free plan available

Mobile applications
Cons
Limited reporting and analytics.
Maximizer CRM is a comprehensive customer relationship management (CRM) solution suitable for organizations of all sizes across multiple industries. This solution can be deployed both internally and in the cloud.
Maximizer CRM includes:
Sales management

Marketing automation

Customer service

Business productivity support and tools with integration with Microsoft products such as Outlook, Word, Excel,, and SharePoint.
Pricing
Small Office Edition - $1000 per user per month,, billed annually

Business Edition - $80 per user per month,, billed annually

Professional Edition - $80 per user per month,, billed annually
Pros
Ease of use

Analytics results

24/7 customer support

Automated Sales Techniques
Cons
Importing multiple contacts can sometimes be difficult.
SugarCRM
The basic features of SugarCRM are similar to most other CRMs targeted at small businesses and startups. Its difference is huge opportunities for custom manual settings. If you have a team of strong developers at your disposal, SugarCRM will be an excellent choice.
For self-development, the service provides many resources, such as tutorials and technical documentation. In addition, here you will find reliable and really helpful technical support.
It is a really cheap CRM system.
Pricing
Free trial - yes

Sugar Market- $1000 per user per month, billed annually

Sugar Sell - $80 per user per month billed annually

Sugar Serve - $80 per user per month billed annually

Sugar Enterprise - $85 per user per month billed annually

Sugar Professional - $52 per user per month billed annually
Pros
Unlimited integration via open API

Active and open developer community

Robust reporting and management tools
Cons
When integrating with third-party software, there may be problems with the interface. The interaction tracking system could be better.
[Related Article: 7 Best CRMs for Marketing Agencies]
What companies need a Cheap CRM system
Do you really want to get an affordable CRM? The main reason why businesses are not in a hurry to implement CRM is the lack of time and resources to properly plan the strategy and ensure a smooth transition to the new software. The fear of additional costs after installing CRM is also affected. The CRM system should be chosen, first of all, based on the needs of the company. And secondly, consider the question of how much CRM and its implementation costs.
When choosing a CRM system, entrepreneurs often make the mistaken conclusion that a high CRM price guarantees a quality program and that inexpensive CRM systems will be worse.
The price of cheap CRM depends on many factors: the functionality, the popularity of the program, and even the country in which the development company is located.
Having purchased a CRM at a high cost, you can not only overpay for excess functionality but also complicate the company's life by having to understand complex and unnecessary system settings. A free or inexpensive CRM system is not necessarily bad.
Some low-cost college CRM software options include Salesforce Essentials, HubSpot CRM, Zoho CRM, and Freshsales, which offer a range of features and pricing plans to fit the needs and budget of smaller educational institutions.
[Related Article: Benefits of a CRM System]
How we analyze and rate CRM software providers
Systems differ among themselves, not only in price and the set of functions performed. Each of the systems started from different premises, and the development and emphasis have shaped their individual purpose and perception for the user. Therefore, the listed CRMs are suitable for different categories of clients with a certain range of tasks. Understanding the main specifics of each of them, you can choose the option that suits you.
[Related Article: 7 Best Apps for Small Business Accounting 2023]
To summarize the above: each system is suited to specific business requirements. Therefore, when choosing a system, first of all, you need to analyze the needs of the customer, and, based on this, recommend a solution.
Our managers will help to choose the cheapest CRM and the best option for each client. They study the specifics of the business and individual processes and only after that offer the necessary solution to achieve the set goals. To choose the most optimal option for you, use our selection tool.