A CRM is a platform with a ton of advantages, but how you use it will determine those advantages most of all. There are a few guidelines that must be followed in order to fully benefit from CRM practices and systems.
You have arrived at the appropriate page if you want to learn more about the main practices for CRM.
Download Now: Free "Best Practices for CRM" eBook
CRM Practices: What Are They?
CRM practices are a kind set of strategies that companies use in order to correctly implement CRM system tools that will increase both your efficiency and profits. For example, CRM for consultants is a software solution that helps consultants to manage their clients, projects, and communication effectively while streamlining their business operations.
Despite the fact that most businesses today invest in CRM solutions, not all pay attention to their effective use and as a result, do not see any significant changes in productivity or incomes.
Fortunately, this can be avoided with the help of specific CRM strategies that will save you time, money and only make your business more successful.
Some of the best practices for implementing and using CRM include:
Allocating sufficient time for CRM implementation and employee training
Choosing a CRM vendor that offers reliable support and onboarding assistance
Analyzing requirements before choosing a CRM solution
Considering the field of automation
Besides, there are a few things to keep in mind when considering a CRM strategy. So, we've put together a list of CRM-leading practices to help your business get the most out of it.
[Related Article: CRM Database Management Tips]
What Is CRM's Purpose?
One of the primary goals of CRM is to provide and maintain an excellent customer experience. Thoughtful CRM strategies allow companies to build a customer-centric approach to business, focused on improving reliable relationships between customers and businesses.
Nowadays, many CRM systems provide great features for advanced contact management and workflow improvement. These capabilities help a wide range of businesses improve sales productivity and overall business efficiency.
Find out how the following CRM best practices can help you transform your company
You can maintain the highest level of data quality with the aid of these CRM practices. Additionally, they make sure that everyone on your team is up to date with all the available tools and capabilities.
Plus, we'll provide some actual instances of well-known firms and discuss how they employ these CRM practices.
1. Make sure to install CRM properly
It takes time and effort to master this tool, just like any other. Quite a few modern CRMs attempt to be functional right out of the box. However, if a big team will be implementing a new CRM, it will pay off to start slowly. Aside from that, the top CRMs include customization choices. In order to best meet your needs, you should start modifying these as soon as they are put into place.
You can view demos of many outstanding CRM solutions. Take advantage of the frequently available free trials. You can even get live implementation assistance with premium CRM plans. Medium-sized and larger enterprises might undoubtedly benefit from that setup assistance. Data migration is also a part of this. Customer data from several different systems need to be combined during every installation phase.
Ensure that each department is familiar with its specific set of tools. This applies to a variety of professions, including marketing, sales, and customer service. It's a good idea for large firms to have a point person for CRM installation. This person can monitor its performance and instruct staff members on how to use the CRM tools.
Example of a business that has benefited from it
Auto companies like Toyota and BMW have existed for a very long time. A business like Toyota takes the time to select the best CRM platform and instructs every employee on its features before installing it. If automakers had rushed deployment, they would not have been able to fully benefit from all of its advantages and would have lagged behind their rivals.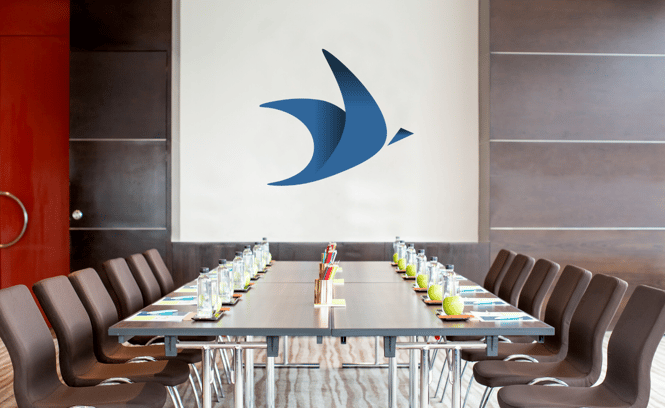 2. Create a data standard
After installation and onboarding are finished, you should consider client data and metrics. To ensure consistency across the board, it is essential to set data entry standards. There won't be a similar set of data across all departments. Additionally, they won't be using the same KPIs and indicators for analysis. However, CRMs specialize in providing full transparency to every employee in a company.
You can automate the exploitation of the customer information you want to use with a CRM system. It can look up contacts through social media platforms like LinkedIn. It might concentrate on the business and the roles or contact information like email and phone numbers. These nuances provide an extremely important link between marketing efforts and sales teams.
Setting data standards as part of an early CRM strategy is also a good idea for very small organizations and startups. In this way, when businesses grow, nothing is lost or concealed.
Example of a business that has benefited from it
Expedia is a global travel meta-search engine with offices all over the world. They have large departments working in support, sales, and marketing. Expedia would not gain from a CRM's unified data insights without a standardized data strategy across all of its offices. Support would be slower and less productive, and marketing would be less targeted.
3. The importance of automation
Automation is one of the most innovative features of CRM solutions. A CRM can replace multiple repetitive tasks for sales reps and other staff members. You can now focus on higher-level operations and less on data entry, which is a great advantage. This turns into more effective marketing efforts, sales growth, and better client interactions.
Simple automation includes receiving notifications and reminders. They can be workflows for chatbots and other automated messaging systems. Ads can be targeted to the appropriate silos with marketing automation. When multiple processes in the sales lifecycle are automated, it is simple to move leads through the pipeline. You can build up workflows to automatically route incoming emails to particular reps. The same thing can be done with customer support requests.
Business process automation can also be more complicated. These can be found in CRMs that are a part of larger ERPs. This is more of normal practice for large corporations and industries. Last but not least, automation keeps your data current in real-time. This is necessary to get the most out of reporting.
Example of a business that has benefited from it
Automation has a significant positive impact on large producers and distributors like the well-known beverage firm Coca-Cola. In order to restock supply shelves and predict machine repairs, it can automatically monitor inventory and production chains. Coca-Cola can use automation to regularly repeat orders, generate invoices, and handle payments.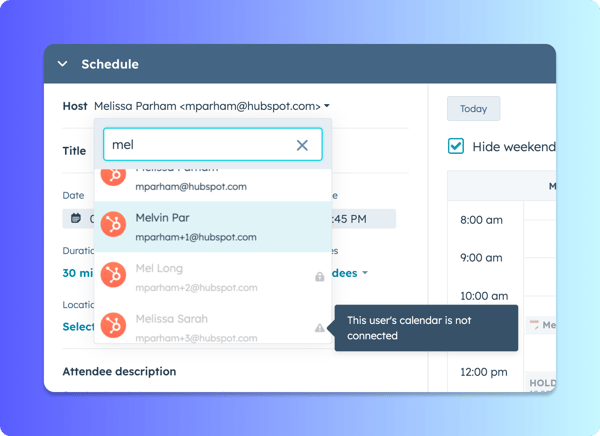 4. Make use of analytics
Analytics is one of the benefits of customer relationship management software. A firm or organization is a very active place. There are various departments involved in this operation. From CEOs to individual reps, CRM solutions can transform this fragmented activity into something that everyone can use.
Your reports and analytics can be changed. Therefore, you can customize your reports to show the statistics you consider most significant. It might depend on how, when, or where potential clients turn into new leads. It might highlight any limits and problematic points in your sales process. It might show the effectiveness of each salesperson. Reports are excellent for demonstrating how marketing affects profitability.
For ERPs, reporting and analytics are both equally useful. They can keep track of the production process, supply chains, and stocks. They can also help with shipping and delivery planning. Lastly, analytics are prospective. The right CRM can help you identify market trends. This is great for the investigation and creation of new goods, services, and products.
Example of a business that has benefited from it
Even CRM systems themselves require CRM analytics. Take HubSpot as an example. HubSpot can improve its marketing and sales efforts using analytics and reporting. HubSpot can use analytics to find which tools and packages are the most popular. Then they can use this information to plan future items and campaigns.
5. Consider the client's experience
Always keep in mind that there are two main reasons why you use CRM software. The first is that you or your staff can use it as a tool. The second is to make sure that customers are satisfied with high expectations.
There are a few ways you can improve the client experience by using CRM features. The key is self-service. This is usually a set of tools that enable users to assist themselves without involving human reps. People can get clear answers in the knowledge base and FAQ sections. Customer portal functionalities are also available. These may allow customers to perform tasks like monitoring order status.
Why are these the best practices for CRM? You can reduce the number of interactions with clients by giving them the ability to assist themselves. A CRM's purpose is to handle a lot of the simple duties to free up your staff to work on the more difficult tasks. Therefore, don't forget to set up your CRM system's customer-centric feature.
[Related Article: CRM Models to Customer Experience Success]
Example o
f
a business that has benefited from it
Nintendo is one of the most well-known game founders. They have a huge global user base. Due to the nature of online gaming, there may be several technical issues. Nintendo has the ability to build customer portals using CRMs. Here, users can access a FAQ for quick assistance. Users also have access to a forum. This is perfect for establishing a user base, which encourages more engaged customers.
6. Be specific about your CRM use.
We should always set goals before starting a new project or using a new tool. When selecting a CRM, you should consider the following points. Is this mostly a marketing technique? Do you primarily care about assisting your salespeople in closing more deals? Undoubtedly, popular CRMs like Salesforce imply that it is a sales tool first. However, even selling is not always straightforward. Do you prefer to focus on upselling and cross-selling to current customers or trying to generate more and more leads? Or you may want to focus on developing closer relationships with your more loyal clients.
Clarity of purpose is crucial, whether a new CRM is only for sales, marketing, or customer service. While a CRM solution won't suddenly change your entire business, you can and should expect gains. Be realistic, keep an eye on your progress, and be prepared to make changes as the results start to come in.
Example of a business that has benefited from it
What might a major corporation such as Apple or Microsoft require from its CRM? How could such enormous businesses clarify their CRM aims? Both Apple and Microsoft have no trouble increasing revenue or raising brand recognition. However, as the smart folks at these companies know, any tool is only as effective as its obvious and stated goal.

6 best pactices to improve the effectiveness of your CRM
We've already established that a good customer relationship management (CRM) system can transform your business processes and customer relationships.
The aims of the majority of marketing and sales departments are better leads, more sales, and higher lifetime values. You need to have your CRM up and running in order to make use of its advantages, yet simply making little changes to the software won't completely change the way your company works.
We shortly outlined five specific practices in addition to the general ones we mentioned before, focusing on things like CRM setup and adoption, ongoing optimization, and data management.
5 best practices for CRM setup and adoption include:
To gain a complete picture of your user, get support from the sales, marketing, and customer service teams;
Find a CRM system that will enable your sales representatives;
Combine information from many sources to provide detailed reports;
Before implementing, train your team;
Cooperate closely with the CRM's onboarding or support team.
5 CRM practices for ongoing optimization include:
Start by setting up your process and marketing automation;
Create a customized set of rules, pipelines, and owners for your sales cycle;
Use real data to update and expand your consumer personas;
Continually review your workflows;
Remember to engage in post-sale activities to develop loyalty.
5 best practices CRM for data management include:
Establish and monitor individual performance measures for various channels;
Make active use of the data to build a personalized user experience;
Make your data tags and names consistent;
Make use of data validation to lower the likelihood of human error;
Carry out regular data audits to maintain high quality.
[Related Article:

CRM Database Management Tips

]


5 CRM practices for marketing information include:
Show ads on social networks;
Attract potential customers;
Introductory talk at the event;
Gather site tracking information;
Don't underestimate marketing data. This can tell a lot about the prospect, namely interests in the product/service, the content they interacted with, and their level of engagement.
[Related Article: The Best Marketing Automation Software]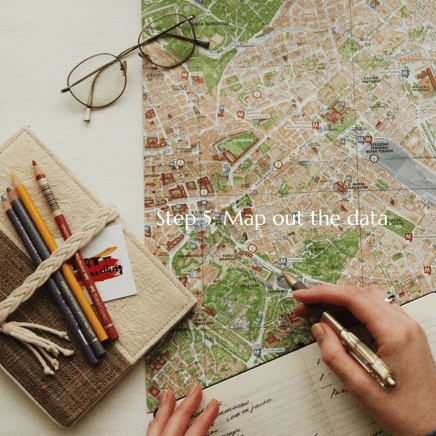 Get the most out of your CRM by following the best practices!
There are no hard-and-fast rules for anything in business. They claim to break things by moving quickly. If everyone followed the same strategy, where would we be?
But there are recommended practices for CRMs, for sure. A CRM can never take the place of a company's most valuable asset, its employees. It's at most a tool or an aid. It increases our technical capabilities, enabling us to market and sell more products and provide better customer service. Moreover, every tool comes with a user guide. Use CRM best practices examples like standardization and regular audits to keep your data quality high, and put it to work with personalization and automated workflows.
We hope that this article will be the guide you need to use your CRM to its maximum capabilities.
Subscribe to FMC Newsletter
No spam and promotion, just insightful information