Choosing the right project management and CRM solution can significantly impact your team's productivity and success. In this blog post, we will explore and compare two popular tools: monday CRM and Basecamp.
We'll delve into their key features, pricing models, integrations, and support to help you make an informed decision for your specific needs.
Who is monday CRM for?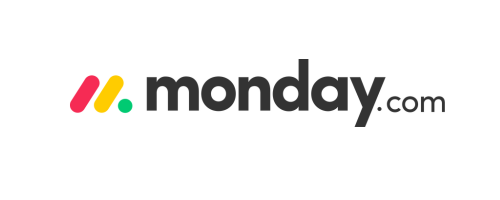 monday CRM is an ideal solution for sales and marketing teams, as well as businesses looking for an efficient Customer Relationship Management (CRM) tool. Its user-friendly interface and intuitive features make it accessible to both small startups and larger enterprises. monday CRM caters to various industries, from tech companies to service-based businesses, providing a versatile platform to streamline customer interactions and sales processes.
With monday CRM, sales teams can manage leads effectively, track interactions, and optimize the sales process. The platform's visual sales pipelines allow users to view the entire sales journey at a glance, making it easier to identify bottlenecks and streamline the sales funnel. Additionally, monday CRM offers advanced reporting and analytics features, enabling businesses to gain valuable insights into customer behavior, sales performance, and team productivity. These data-driven insights help sales managers make informed decisions and tailor their strategies for better results.
Who is Basecamp for?
Basecamp is designed primarily for project management and collaboration purposes, making it an excellent choice for teams across diverse industries. It's particularly suitable for remote teams and businesses looking for an all-in-one platform to manage projects, tasks, and communication. Basecamp's simplicity and ease of use attract small to medium-sized businesses, creative agencies, and freelancers who need a straightforward solution for effective project coordination.
Basecamp's project management features include to-do lists, file sharing, and scheduling, allowing teams to organize tasks efficiently and collaborate seamlessly. The platform also offers a central message board and real-time chat functionality, promoting open communication and fostering a sense of teamwork. Basecamp's user-friendly interface makes it easy for team members of all skill levels to adopt the platform quickly, reducing the learning curve for new users.
Comparison Chart for monday CRM and Basecamp
| | | |
| --- | --- | --- |
| Criteria | monday CRM | Basecamp |
| Best for | Project Management and Tracking | Team Collaboration and Projects |
| Number of Users | Ideal for small to large teams | Best for small to medium teams |
| Customer Support | 24/7 Email and Chat Support | Email Support during Business Hours |
| Integrations | An extensive list of integrations | Limited integrations |
| Pricing | Subscription-based, tiered plans | Flat-rate pricing per project |
| Overall rating | 4.5 ⭐ | 4 ⭐ |
| Mobile App | Available for iOS and Android ✅ | Available for iOS and Android ✅ |
| User Interface | Modern and intuitive interface | Simple and easy-to-use design |
| Task Management | Advanced task tracking and planning | Basic task list and assignment |
| File Storage | Integrated file storage and sharing | Limited file storage capability |
| Time Tracking | Built-in time tracking features | Limited time tracking options |
| Team Communication | Chat, comments, and @mentions | Message board-style communication |
| Customization | Highly customizable workflows | Limited customization options |
| Reporting | Robust reporting and analytics | Basic reporting features |
| Security | Advanced security and permissions | Standard security measures |
monday CRM vs Basecamp: Features
Project Management
monday CRM offers project management features that focus on sales pipelines, lead tracking, and customer interactions. Users can easily visualize their sales process, assign tasks to team members, and track progress throughout the pipeline. The platform's drag-and-drop interface makes it simple to move leads between stages, ensuring smooth workflow and progress tracking.
On the other hand, Basecamp takes a broader approach to project management, providing to-do lists, file sharing, and scheduling. It enables teams to collaborate seamlessly, simplifying communication and task tracking. Basecamp's task management features are particularly effective for teams that require a straightforward approach to managing their projects without unnecessary complexities.
CRM Functionality
monday CRM excels in CRM functionality, offering robust contact management, sales automation, and reporting tools. It provides a comprehensive view of customer interactions, helping sales teams nurture leads and close deals efficiently. With monday CRM's CRM capabilities, businesses can store and manage customer data, track communication history, and gain insights into each customer's journey with the company.
In contrast, Basecamp's CRM capabilities are limited, focusing more on task management and team collaboration rather than in-depth customer relationship management. While Basecamp might be suitable for businesses that don't rely heavily on sales-driven activities, those seeking comprehensive CRM functionality may find monday CRM to be a better fit.
Task Management
monday CRM's task management features enable users to create detailed tasks, set deadlines, and assign responsibilities. It supports task dependencies and allows users to track progress easily. The platform's intuitive task boards provide an overview of ongoing tasks, making it simple for team members to stay updated on project status.
Basecamp also offers effective task management tools, allowing teams to create to-do lists, set due dates, and categorize tasks. It emphasizes simplicity and ensures that teams stay on top of their assignments. Basecamp's to-do lists are easy to navigate, and the platform's straightforward interface makes task management a hassle-free experience.
Team Collaboration
monday CRM facilitates moderate team collaboration, allowing users to communicate within the platform. However, its primary focus remains on sales and CRM functionalities. Teams can still collaborate effectively on sales-related tasks, update each other on customer interactions, and share essential information.
Basecamp, on the other hand, is a standout platform for team collaboration. With features like message boards, real-time chat, and document sharing, it keeps teams connected and productive, especially in remote work settings. Basecamp's central message board acts as a hub for discussions and announcements, promoting transparent communication among team members.
Reporting & Analytics
monday CRM provides advanced reporting and analytics capabilities, offering valuable insights into sales performance, customer behavior, and team productivity. These features help businesses make data-driven decisions and optimize their sales processes. With monday CRM's reports, users can assess sales metrics, track revenue, and identify trends, enabling them to focus on what works best for their business.
Basecamp, however, offers limited reporting and analytics options, as its primary emphasis lies on project management and team communication. While Basecamp does provide some basic reporting features, it may not meet the analytical needs of businesses that heavily rely on data insights to drive their operations.
monday CRM vs Basecamp: Support
monday CRM
monday CRM offers excellent customer support through various channels, including email, live chat, and a comprehensive knowledge base. Users can access help articles, tutorials, and guides to resolve common queries efficiently. The monday CRM support team is responsive and eager to assist users in maximizing the platform's capabilities.
Basecamp
Basecamp also provides solid customer support, offering email-based assistance and a resourceful help center. While their support channels are reliable, some users may find the absence of live chat or phone support a drawback. Basecamp's help center, however, includes extensive documentation and guides to address users' questions and concerns.
monday CRM vs Basecamp: Pricing
monday CRM
monday CRM offers a tiered pricing model based on the number of users and features required. They provide a 14-day free trial to explore the platform before committing to a subscription. The pricing tiers offer increasing levels of functionality and customization, allowing businesses to select a plan that aligns with their needs and budget.
Basecamp
Basecamp adopts a simple and transparent pricing structure, charging a flat fee per month for unlimited users. They also offer a free plan with limited features for small teams to get started. Basecamp's straightforward pricing model makes it easy for businesses to budget and scale as needed, with no surprises or hidden costs.
monday CRM vs Basecamp: Integrations
monday CRM
monday CRM integrates with various popular tools, including Google Workspace, Microsoft 365, Salesforce, and Slack. These integrations enhance workflow and data synchronization across platforms, allowing businesses to consolidate their data and ensure smooth collaboration between different departments.
Basecamp
Basecamp offers integrations with select third-party tools like Google Drive and Dropbox, focusing on core functionalities while maintaining a clean and straightforward interface. While Basecamp's integration options may be limited compared to monday CRM, the platform's emphasis on simplicity and ease of use may be a trade-off for some businesses.
Alternatives to monday CRM and Basecamp
Apart from monday CRM and Basecamp, several other project management and CRM tools are worth considering based on your specific needs. Some notable alternatives include Trello, Asana, Zoho CRM, HubSpot CRM, and ClickUp.
Trello is a visually-oriented project management tool that uses boards, lists, and cards to organize tasks and projects. It is an excellent choice for smaller teams and businesses that prefer a simple and visual approach to project management.
Asana is a versatile project management platform that offers a range of features, from task tracking to project timelines. Its flexibility and scalability make it suitable for both small and large teams, across various industries.
Zoho is a comprehensive customer relationship management platform that provides sales automation, marketing automation, and analytics tools. It is an excellent option for businesses seeking a powerful CRM system with extensive customization capabilities.
HubSpot CRM offers a user-friendly and feature-rich CRM solution with seamless integration with other HubSpot tools. It is an excellent choice for businesses looking for an all-in-one marketing, sales, and customer service platform.
ClickUp is a highly customizable project management and collaboration tool that allows users to tailor the platform to their specific workflow. It is a versatile option for businesses that require extensive customization and integration capabilities.
Summary: monday CRM or Basecamp?
In conclusion, monday CRM and Basecamp cater to different needs and offer distinct features. If you prioritize CRM functionality, advanced reporting, and sales-focused features, monday CRM is a compelling choice. On the other hand, if you seek comprehensive project management, seamless team collaboration, and simplicity, Basecamp might be the right fit for you.
Ultimately, your decision should be guided by your team's requirements, size, and workflow. Consider taking advantage of free trials and demos to get a hands-on experience with both platforms before making your final choice. Whichever tool you select, both monday CRM and Basecamp have the potential to boost productivity and organization within your business. Analyze your specific needs, weigh the features, and choose the one that aligns best with your business goals and requirements. With the right project management and CRM tool at your disposal, you can set your team up for success and achieve your business objectives efficiently and effectively.
Subscribe to FMC Newsletter
No spam and promotion, just insightful information