What is a contact management software?
While most of us don't shy away from the option of installing a third-party contact management app, there are times when you need one. Maybe the contact app shows duplicate contacts, or you need additional features like backup, better search, and caller ID.
By the way, if you are a small business owner, such systems can be useful to you:
The term "contact management software" refers to applications that store contact information in an organized and easily accessible format.In fact, Contact Manager is a useful tool for both individual and small business leaders. A great contact management application can help you personalize your contacts, such as preset images or a special ringtone for a particular contact. For small business leaders, professional contact management software can organize billions of contacts and other detailed information.
What is a contact management database?
A customer database is a collection of relevant data related to information obtained from each of your existing and potential customers. A customer database can contain valuable customer data such as a person's name, phone number, address, email address, etc.
Sales professionals use a customer database to extract personal data and valuable customer data to target personalized sales campaigns, automate sales pipeline, and optimize the sales process for both small and large businesses. It can also incorporate past purchases and future customer needs to provide a user experience and optimize customer satisfaction.
A CRM (Customer Relationship Management) database can be understood as a resource that includes all customer information and personal data and helps in the accumulation, management, transformation and sharing of this information within an organization.
A CRM database includes marketing and sales reporting tools used to manage sales and marketing campaigns and optimize customer interactions.
What does a contact management system do?
Contact management software is quite widespread in the world. This is due to the fact that actualization and regular updating of the customer base is one of the important factors in the successful operation of any commercial company. In most cases, a potential buyer will buy the set of goods and services that best suits their needs. Constant tracking of requests from potential and existing customers, updating their contact information, and multi-level structuring of the accumulated information allows you to take into account the needs of the customer and offer the most optimal (or demanded) set of goods and services to the customer (or the market as a whole). The use of such systems is permissible and justified in any field of activity and is limited by the level of training and discipline of the company's personnel.
[Related Article: Best Daily Planner Apps]
What are the benefits of contact management software?
To function as a contact management software, a customer relationship management system needs to handle different contacts, identify accounts and territories, and analyze the potential value of individual accounts. A high-quality CRM for contact management should excel in all of the following areas:
Contact management

Market segmentation

Deal management

Analytics and reporting

Flexibility

Integration
Account management is done by most businesses as part of their customer relationship management (CRM), although not all CRM software includes extensive account management features.
We evaluated hundreds of account management and customer relationship management (CRM) tools to identify the 5 best for small businesses.
HubSpot is an effective customer relationship management (CRM) tool that automatically adds new contacts added to the database.
This facilitates a more personalized interaction with customers. In addition, the program can schedule and manage projects, manage customer service requests and track leads at the right time.
In addition to being an outstanding contact management tool, it also has robust analytics that give you invaluable information about your business' activity.
Features
CRM Extensions

Reporting and Analytics

Automation

Personalization

Integration Hub
Benefits
Businesses can streamline their operations and do away with the need for numerous disjointed systems thanks to HubSpot's extensive array of marketing, sales, and customer care solutions that are all available on one platform.

With the help of HubSpot's automation tools, companies can save time and boost productivity by automating routine processes like email marketing, lead nurturing, and sales follow-ups.

HubSpot gives companies the ability to provide their customers with personalized content and experiences, which helps to increase engagement, conversion rates, and customer happiness.

HubSpot provides organizations with flexibility and scalability, enabling them to modify their workflows, design custom campaigns, and modify the platform to meet their unique needs as they expand.
[Related Article:

Best agile project management tools

]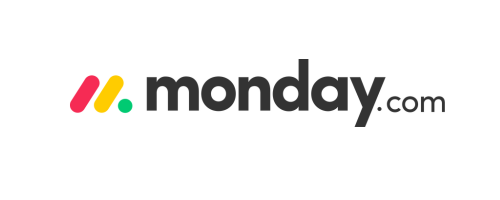 monday CRM can improve the quality of your consumer communications by making every interaction more concrete and relevant.
It allows you to collect information and automatically record it in relevant contact records.
Because monday takes care of your contact information, you won't have to worry about the quality of your customer interactions.
This customer interaction software allows for a wide range of modifications, so you can tailor its workflows, procedures and pipelines to meet your company's specific requirements.
monday CRM is also among the best contact management systems for small businesses.
Features
Workflow Automations

Activity History

Contact Management

Mobile Access

Task Management

Social Integration
Benefits
In order to manage customer interactions, track leads, deals, and tasks, and facilitate team collaboration, monday offers a collaborative CRM system that enables teams to work together in real-time.

It enables companies to design unique workflows that fit their own sales processes and customer journeys, assisting teams in automating sales processes, streamlining workflows, and raising productivity as a whole.

CRM offers comprehensive reporting and analytics tools that let firms monitor and assess sales performance, pipeline development, and other important sales indicators. These tools give businesses insights into how to improve sales methods and produce outcomes.

Basic plan costs $30 a month according to individual pricing. You can save up to 18% by signing up for a year.
Pipedrive is another contact management software for small businesses.
It can be an effective contact management tool because it centralizes all relevant data and makes it easy to retrieve.
Pipedrive allows you to store useful data in customizable fields, customize the stages of the sales process, and better track all leads.
This simple contact management app has an intuitive drag-and-drop user interface.
It also helps you keep track of all prospects currently available through its visible sales funnel.
Pipedrive is also one of the best real estate contact management systems for small businesses.
Features
Lead segmentation

Contact history

Web forms

Forecasting
Benefits
The app analyzes the data you enter and pinpoints exactly why you're missing customers.

It tracks your calls, emails, and contact history to make sure you're where you need to be.

You can track progress with each client, their probability of winning, their expected closing date, and track them as each client moves through your sales funnel.

Pricing for Pipedrive is divided into four packages: Essential, Advanced, Professional and Enterprise. They cost $12.50, $24.90, $49.90, and $99, respectively.
Freshsales, is a 360-degree platform with an interactive user interface. This program helps business owners manage various sales, marketing, and customer service activities. Its artificial intelligence-based transaction analytics helps sellers identify potential leads that are more likely to become paying customers. You can also leverage its extensive lead nurturing and account management capabilities to create a personalized customer experience.
Features
Analytics and reports

Marketing automation

Optimization of conversion rates

Online forms

Sophisticated customer segmentation

Support for Zoom and Slack
Benefits
Tailor the customer journey to their actions and preferences.

Improved team collaboration.

Precision business to help businesses accurately forecast revenue.

Lead support will be improved with support campaigns and email transaction tracking.

Pricing ranges from $29 per user per month to $125 per user per month, payable annually.
AmoCRM is a set of tools for the sales department. The service includes records of transactions and customer bases. The program can be used without installation or via mobile applications. In the module of financial transactions you need to specify the stage, you can view the history, assign a responsible person and determine the budget. From each transaction creates a separate card with a contact. There is an option to view reports generated on the basis of completed projects (by stage, quantity, total amount). You can customize sales stages by differentiating them with colors.
AmoCRM is intended for sales managers who need to set up a scheme of interaction with customers and make planning easier. For managers, the system will be convenient because of its accountability and transparency - you can see the process of each transaction from the first call to the final negotiations and profit.
Features
Web forms and web pages

Sales funnel for reporting and increasing sales

Call recording from a PBX

Client interaction history

Email newsletters

Saving Filters

Backup data
Benefits
Manage and save contacts on a cloud server.

Import and back up contacts from email directly.

Integrate lead management, task management, and more.

Released mobile apps for iOS and Android.

Gives quick results when training new employees, requiring a minimum of time to assimilate the material.

It captures applications through all channels: web forms, e-mail, phone, social networks or chat - you won't lose a single potential customer.

All up-to-date information on active negotiations, current contracts and future sales. Simple and fast search and filters will allow you to find the necessary information instantly.

Price starts at $15 per month per user.
Conclusion
When it comes to contact management software, it's important to remember that there is no one-size-fits-all solution. Each business has its own unique needs and requirements. So, before making a decision, take some time to think about what features are most important to you and how they can help you meet your specific goals.
One option to consider is to combine and integrate different tools to create a more engaging and efficient experience. For example, by connecting HubSpot with Freshsales, you can create a powerful account management and communication tool. This integration allows you to leverage the strengths of both platforms and maximize your productivity.
By using HubSpot's extensive array of marketing, sales, and customer care solutions, you can streamline your operations and eliminate the need for multiple disjointed systems. With Freshsales, you can track your leads, deals, and tasks, and facilitate team collaboration in real-time. Together, these tools provide you with a comprehensive solution for managing your contacts and improving your customer interactions.
So, don't be afraid to explore different options and find the combination that works best for you. By taking advantage of the flexibility and integration capabilities of contact management software, you can accomplish so much more and create a personalized experience for your customers. Get started today and unlock the full potential of your business!

Subscribe to FMC Newsletter
No spam and promotion, just insightful information