The Automotive CRM: What Is It?
The dealership CRM is a fantastic software specifically designed for auto dealerships to effectively manage their interactions and relationships with both current and potential consumers.
Automotive CRMs also provide car dealers with the invaluable ability to monitor their communication with customers through various touchpoints, such as phone calls, emails, contact forms, search engines, and social media.
By the way, if you are interested in CRM for manufacturing, you can find the best options in our CRM Directory.
Benefits of Automobile CRM Software
CRM offers numerous benefits for the auto industry, just like in other industries. It empowers dealerships to effectively promote their showroom and attract new leads. It also supports automotive sales representatives in nurturing these leads throughout the entire sales process. Additionally, automotive CRM can greatly enhance customer service in the automotive industry.
Car dealerships offer a range of features to enhance the car buying experience. These include convenient tools for tracking vehicle maintenance and managing inventory. Sales representatives and clients can easily navigate the process of auto financing or lease terms with the help of desking tools. OEM features are also available to facilitate the management of original equipment manufacturing, connecting manufacturers with third-party dealers. Additionally, dealer management system (DMS) features such as credit checks, document management, and paper document scanners are provided to further streamline operations.
Regardless of whether they are an official car brand dealer or a used car dealership, it is essential for dealerships to utilize a specialized CRM. In the car sales industry, establishing and maintaining long-lasting customer relationships is crucial. An auto dealer CRM plays a vital role in helping dealerships build loyalty and trust with their clients.
[Related Article: Three Types of CRM: Which is Best for Your Business?]
Best Automotive CRM Software
We analyzed some of the top auto CRMs on the market to help you choose the best one for your auto business.
1. Salesforce
Salesforce is a well-known CRM for its features like strong analytics, automation, customizations, and contact management capabilities.
Furthermore, this CRM offers specialized tools that cater to specific car marketing needs, allowing potential customers to easily find and purchase their desired vehicles. It also provides personalized resources and service reminders to enhance the post-sale experience while efficiently organizing ownership, service history, and other important details within each customer's CRM contact record.
Prime Features:
Purchasing Platform: Customers can use chat support to purchase and customize a vehicle.

After-Sales Engagement: Send personalized resources, information, and service reminders.

Advanced Reporting: Create dashboards and reports based on your most important metrics.

Relevant Integrations: Salesforce AppExchange provides apps that are specialized for the automobile industry.
Pricing:
Essentials: $25 per user, each month

Professional: $75 per user, each month

Enterprise: $150 per user, each month

Unlimited: $300 per user, each month
Source: https://www.salesforce.com/editions-pricing/overview/
Pros:
Automotive-focused arm

A general CRM with many features

Powerful reporting and dashboards
Cons:
Some dealerships find it too complex

The setup process can take a long time

Customer service might be better
[Related Article: Salesforce Alternatives]
2. monday.com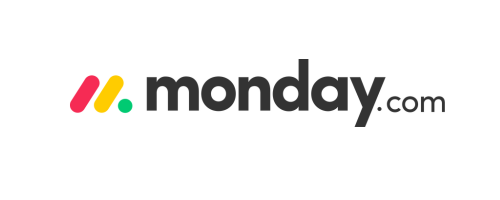 monday.com's auto dealership CRM software encourages the formation of trustful long-term relationships with clients. With monday.com's highly customizable CRM for the automotive industry, you have the power to nurture every lead and deliver an exceptional customer experience, regardless of how your clients search for their next vehicle. The flexibility of this CRM allows you to tailor it to your unique business needs, ensuring that you can provide the best possible service to your customers.
Prime Features:
Interaction Tracking: This feature makes it easy to keep track of customer interactions, schedule follow-ups, and measure efficiency over time.

Lead Management: It allows users to track and manage their leads in one location. Users can add lead details, like contact information and car choices, and then track the progress of each lead. The software also has follow-up and reporting tools, which make it simple to keep track of your leads.
Pricing:
Free CRM: Up to 2 team members, 1,000 contacts, $0 per seat each month

Basic CRM: $10 per seat each month

Standard CRM: $14 per seat each month

Pro CRM: $24 per seat each month
Pros:
Navigable user interface

Designed for multiple users

The software is flexible and easy to use
Cons:
Per-user pricing plans

Has missing functionalities

Difficult to access certain files
3. Dealer Socket
Consider trying Dealer Socket if you are in search of a widely recognized CRM system that is trusted by industry leaders. Dealer Socket is utilized by well-known automakers like Toyota and Kia, offering a comprehensive range of online services specifically designed for automobile dealerships. These services include CRM, DMS, equity mining, and inventory management, among others. One notable feature of this CRM for auto dealers is the opportunity to schedule a discovery call with an industry expert before proceeding further.
Prime Features:
Automation: You can arrange repetitive tasks so they are done without your support.
Personalization: By making the entire experience for your leads more personalized to their needs, you can double your chances of closing a deal and increase your ROI.
Better Communication: Don't even wait for a second to serve your customers. Dealer Socket gives you the ability to contact your clients quickly regardless of the device you choose.
Dealer Socket Team: Say you require additional assistance. If so, you can easily get in touch with the Dealer Socket team to ask for assistance with operations, marketing, or products.
Pricing:
On its website, this CRM for the automotive industry does not list its pricing. For further information and a personalized quote, contact Dealer Socket`s sales team.
Pros:
Trusted by world leaders

Discovery call feature

Automated processes for repetitive tasks

Additional assistance for the team
Cons:
Lacks a free trial or plan
4. Liveperson Automotive
Selling cars can be challenging without the expertise of a skilled salesperson who can effectively persuade potential customers to make a purchase. In today's digital world where more customers are making their purchases online, the absence of a salesperson can make closing deals even more difficult. However, with the seamless real-time live chat service offered by this CRM for car dealers, your team can communicate with potential clients more effectively and efficiently, leading to quicker deal closures.
Prime Features:
Fast & Real-time Chat: Use Liveperson Automotive's fast and real-time chats instead of boring, long emails.

Add media files: Textual information alone is often not enough to persuade a customer. You can also add pictures and videos using Liveperson Automotive to impress potential customers.

Trade-in Value Check: One of the most crucial aspects of buying a new car is the trade-in value. Kelly Blue Book and TradePending are fully integrated with Liveperson Automotive to provide reliable trade-in value data.
Pricing:
Liveperson Automotive generally shares its pricing on request.
Pros:
Easy to set up

Offers a free demo

Smart chat system

Easy trade-in value check with seamless integration
Cons:
Functions are limited to customer chat



5. DriveCentric
DriveCentric is a dynamic automotive technology company that is revolutionizing the way dealerships operate. With a strong focus on boosting sales and enhancing customer experience, DriveCentric offers a comprehensive suite of advanced tools and software designed to streamline dealership operations. Their platform is packed with cutting-edge features, including a powerful CRM system, efficient inventory management, lead generation tools, and seamless customer communication capabilities. By harnessing the power of data and analytics, DriveCentric empowers dealerships to make informed decisions, optimize their processes, and drive exceptional results. With their unwavering commitment to innovation, DriveCentric is making a significant impact on dealerships worldwide, propelling them towards success in the ever-evolving automotive industry.
Prime Features:
Comprehensive CRM: DriveCentric provides a robust CRM system that enables dealerships to effectively manage customer relationships, track interactions, and streamline communication.

Inventory Management: With DriveCentric, dealerships can effortlessly manage their inventory, keep track of vehicle details, monitor pricing, and streamline the entire vehicle acquisition and sales process.

Lead Generation: DriveCentric offers powerful lead generation tools that help dealerships capture, track, and nurture leads effectively.

Customer Communication: DriveCentric facilitates seamless communication with customers through various features, including automated email campaigns, text messaging, and personalized notifications. These features enhance engagement and contribute to an exceptional customer experience.

Advanced Analytics: DriveCentric's advanced analytics capabilities provide dealerships with valuable insights into sales performance, customer behavior, and market trends. By leveraging these insights, dealerships can make data-driven decisions and optimize their operations for better profitability.
Pricing:
DriveCentric generally shares its pricing on request.
Pros:
Streamlined Operations

Enhanced Customer Experience

Data-Driven Decision Making

Increased Sales and Lead Conversion

Scalability and Customization

Established Reputation
Cons:
Training and getting accustomed to the system might temporarily impact productivity during the transition period.
DriveCentric's comprehensive suite of features and functionalities may come at a significant cost.
6. Pro Max
The main goal of Pro Max - this CRM in the automotive industry is to increase automobile sales at your dealership and secure more loyal customers. In order to achieve this, it streamlines workflow and optimizes dealership management so you can concentrate more on providing a better customer experience. You can use Pro Max to create websites, track calls, manage inventory, generate leads, and do other activities in addition to basic CRM functions.
Prime Features:
Multi-source Lead Tracking: Keeping track of your leads manually is practically impossible. Therefore, Pro Max provides consistent and automatic tracking from many sources.

Follow-Ups: Are you concerned about missing out on important leads? Create automated follow-ups to connect with them quickly and solve their problems.

Instant Marketing: Every touchpoint with your lead gives a marketing opportunity. To maximize your lead generation, use integrated e-brochures from Pro Max.

Pro Max Team Support: The Pro Max staff would gladly offer their help if you feel overwhelmed by the amount of work.
Pricing:
On its website, this CRM software for car dealerships doesn't show its pricing. However, you can contact the company's team to schedule a free demonstration and get a custom quote.
Pros:
Boost lead generation

Monitor calls and leads from all sources

With e-brochures, improve your marketing game

Strong support from the Pro Max team
Cons:
Options for display adjustment are limited
7. Selly Automotive
Selly Automotive is a well-liked customer relationship management and communication software for independent car dealerships that manages internet inquiries on call, email, and text. It is well known for its cutting-edge approach to digital marketing for auto brands. Currently, it serves Powersports, RV, BHPH, independent, and small dealers.
Prime Features:
Manage Communication: If your company has a website, you will certainly receive calls, texts, and emails from customers with questions. Try using Selly Automotive's unified dashboard to access all the data in one location if managing them becomes overwhelming.

Autoresponder: You can automate responses to emails and text messages with this CRM dealership`s feature.

Call Routing: Use Selly Automative's intelligent call routing tool to automatically direct each incoming call to the appropriate salesperson.

Follow-up Work Plan: Follow up with potential customers on time to generate twice as many leads.
Pricing:
Selly Automotive announces its pricing only after you`ve attended its product demo.
Pros:
Friendly customer service

Extensive CRM features

Robust automation features
Cons:
Too many app notifications
8. Izmocars
A car dealership is not a straightforward business. In order to work effectively, the company needs many apps and external assistance. While CRM is a crucial component of your auto dealership, look for a program that provides all the functionalities your business will ever require. And Izmocars provides a wide range of these features.
Prime Features:
Lead consolidation: This car dealership CRM helps you gather all of your leads from different sources and store them in one, central location.

Better Communication: Whether you like to communicate via text message, call, email, or social media, Izmocars can help you manage your leads in the channels of your choice.

Customer Data: To better understand your customers, Izmocars keeps a record of their personal information and past interactions with your company.

Web analytics: This Izmocars feature will assist you in learning more about what attracts users to visit your website, what drives them away, who likes your content, and how long they stay there.
Pricing:
You need to get in touch with Izmocars' sales team to receive a personalized price because the company's pricing is not listed on its website.
Pros:
Comprehensive web analytics

Stores customer information

Consolidates leads from various sources

Simplifies interactions with customers
Cons:
Automation in CRM is not mentioned
[Related Article: Top Free CRMs For Small Business]
9. Autoraptor
Autoraptor is an all-in-one CRM solution that helps you track every step of your automobile sales process by managing leads, automating the sales process, or monitoring your performance with dynamic insights. The excellent customer service offered by this CRM for a car dealership is one of its best features. Additionally, the Autoraptor team makes onboarding for your team simpler by providing on-demand training sessions.
Prime Features:
Scheduling & Reminders: You can help your team become more productive by customizing workflows, scheduling automated notifications and reminders, and creating unique action plans.

Text Messaging: Instead of sending emails, think about using Autoraptor's extremely quick text messaging to communicate with your customers.

Custom Templates: Use customized templates to keep your emails attractive and informative.

Smart Filters: It may seem impossible to find specific client information among a large amount of customer data, but Autoraptor's smart filters make it possible. You can quickly sift through tons of customer data based on interest and status.
Pricing:
This auto sales CRM software doesn't provide clear pricing information. To learn more, get in touch with their team.
Pros:
Boosts team performance

Customized email templates

A quick search with smart filters
Cons:
The mobile app's functionalities are quite limited
10. VinSolutions
Although different car dealers face various difficulties, VinSolutions has been professionally designed to solve all of them. VinSolutions will help your company in its marketing, inventory management, and desking endeavors in addition to its leading CRM tool. To learn more about the features of this car sales CRM software, you can schedule a free demo with the VinSolutions team.
Prime Features:
Instant Connection With Customers: VinSolutions's mobile application, Connect Mobile, allows you to instantly connect with your team and leads from anywhere in the world.

Data-driven: Get detailed sales reports and data on each lead you generate so you can make informed decisions with precision.

Data Security: To prevent online attackers from compromising your important business information, centralize all content and keep it updated in your document library.

Team Accountability: VinSolutions enables you to monitor and record every conversation that happens between your team and a client. This enhances team member accountability and ultimately results in a perfect user experience.
Pricing:
Like most other CRM in the automobile industry on our list, VinSolutions believes in understanding your business needs better before quoting a price.
Pros:
Excellent data security

Improves client satisfaction

Increases team accountability
Cons:
Poor app onboarding and training assistance
11. Elead CRM
Elead CRM is a high-rated CRM car dealership software that includes tools for sales, marketing, and customer support that are designed specifically to help car dealers in building strong relationships with their customers. Use data mining tools to identify which prospects are ready to purchase to contact them at the right time. Communicate with leads using their preferred method (phone, text, email, or in-person), allow them easily schedule their appointments, and send follow-ups prompted by alerts.
Prime Features:
DMS Integrations: Connects with all main DMS and third-party providers for useful insight.

Communication Overview: All calls are logged, recorded, and mapped within leads' contact records.

Multi-Point Inspection: Prompt a detailed check during every visit for each of your clients.

Desking: Offer presentations to customers through payment matrix and trade evaluations.
Pricing:
You can call Elead`s team to get a quote and also schedule a free demo.
Pros:
Information is simple to find

Powerful desking features

Proprietary business tools
Cons:
Few agents can be active at once

Prone to duplicate entries

Issues with slowness & latency



[Related Article: CRM for Real Estate]
12. Liveperson Automotive: Top-tier Automotive CRM Software
Dive into the world of Liveperson Automotive, an exceptional messaging platform tailored for dealerships' customer outreach. It ranks as the premier CRM in the automotive sector.
Pros:
Enables multichannel messaging, including through social media or WhatsApp.
AI-driven features for managing, analyzing, and responding to emails.
Leverages Facebook Marketplace for a virtual showroom experience.
Provides effective sales funnel tools to seal deals.
Cons:
Might pose a learning curve for those less tech-savvy.
Primarily a communication tool, making it less ideal for extensive marketing campaigns.
Pricing: Multiple packages cater to both sales and services. For specific details, reach out directly via their website.
13. DealerSocket: Ultimate Tool for Car Sales Professionals
DealerSocket is a dedicated CRM tailored for the automotive dealership sector, serving as an invaluable asset for car sales representatives.
Pros:
Harnesses customer data for effective follow-ups and reminders.
Seamlessly integrates OEM systems with showroom utilities.
Streamlines the sales process with superior lead management.
Provides top-tier pricing and inventory management features.
Cons:
The plethora of solutions may be overwhelming.
Teams with minimal tech familiarity might face a steeper learning curve.
Pricing: They maintain discretion regarding their pricing structure. Contact their sales team for precise details.
14. Dominion Dealer Solutions: A Stronghold in DMS for Car Dealerships
For those seeking a robust and secure document management system (DMS) tailored to automotive dealers, Dominion Dealer Solutions is a prime choice.
Pros:
AI-enhanced marketing campaign platform.
Efficient car dealership inventory management.
Comprehensive lot management including multimedia tours.
Smart listing utilities for enhanced visibility on Craigslist.
Cons:
Might fall short in providing extensive customer support.
User interface could be enhanced for ease of use.
Pricing: Plans start at $99, $199, or $349 monthly. Note that additional setup fees may apply.
15. Selly Automotive: Choice Pick for Independent Dealerships
Selly Automotive stands out as a specialized CRM catering to independent auto dealerships.
Pros:
Comprehensive CRM integration inclusive of ILM.
Tools for managing appointments, tasks, and automated messaging.
Features like call recording and SMS management.
Cons:
Best suited for small to medium car dealerships.
Pricing: Direct pricing details remain undisclosed on their website. Direct inquiries to their sales team are recommended.
16. ProMax: Comprehensive CRM for Dealership Sales Representatives
For a holistic automotive CRM experience encompassing both dealerships and sales reps, ProMax shines brightly.
Pros:
Front-end sales management with desking tools.
Features for lead generation and ILM.
Comprehensive website utilities focusing on financing and inventory.
Cons:
The platform's aesthetic may feel dated to some users.
Given its vast toolkit, there might be a significant learning curve.
Pricing: Reach out directly to ProMax for a tailored quote.
17. VinSolutions: Stellar for Comprehensive Dealership Management
VinSolutions offers a complete package for customer and dealership automobile sales management.
Pros:
Multifaceted communication tools, boosted by impressive mobile apps.
Analytics and reporting focused on sales funnels.
Comprehensive marketing campaign utilities.
Cons:
Some users believe the pricing might lean on the higher side.
Pricing: For detailed pricing structures, visiting their homepage is recommended.
18. Datacar CRM: A Sales and Marketing Maven for Car Dealers
Prioritizing customer satisfaction, Datacar CRM emerges as a top marketing and sales CRM for the automotive realm.
Pros:
Comprehensive marketing platform for efficient lead capture.
Sales conversion tools to ensure maximum lead conversion.
Efficient management of sales teams across various locales.
Cons:
Being a European software, it might have different certification standards from those in the USA.
Pricing: Quotes can be requested from the parent Motorsoft website.
19. AutoRaptor: Lead Management Specialist for Auto Dealerships
AutoRaptor, while specializing in independent and BHPH dealerships, also caters to franchise dealerships. It stands as a leader in automobile CRM for lead management.
Pros:
Unified communication, logging all histories.
Sales automation and lead management.
Mobile apps with features like license and VIN scanning.
Cons:
Absence of website builder or marketing tools.
Pricing: Plans start at a monthly rate of $299, offering a full feature set.
20. Izmocars: Go-To for Mobile Social Media in Auto Dealership CRM
Izmocars ensures responsive websites across devices, proving its mettle for automobile dealerships keen on mobile social media.
Pros:
Integrates thousands of dealers with OEMs.
Comprehensive marketing and social media management.
Ensures top-notch customer experience across all sales funnel touchpoints.
Cons:
Picking the right package may be challenging given its vast offering.
Certain tools, like inventory management, might be absent.
Pricing: For precise details, it's best to contact them directly.
Summary: Best Automotive CRM
Car dealer CRM software is a valuable tool for businesses looking to effectively manage their customer interactions. These platforms provide industry-specific CRM tools that can help dealerships and similar businesses close more deals.
The realm of automobile CRMs is expansive, with many contenders vying for the title of the best automobile CRM. Even though our list is extensive, we anticipate the landscape of the best automobile CRM options will continue to expand. For those in the auto dealership sector yet to harness the power of a CRM, we trust our compilation has spotlighted a few worth considering.
Compiling and dissecting the myriad of the best automobile CRM vendors was no small feat. However, a quick "best automobile CRM" search on Google will confirm that our efforts were not unique. Despite the crowded field, we're confident in our curated list, believing it offers some of the best automobile CRM insights for potential buyers.
A central takeaway is the universal value of CRMs: they are pivotal tools in marketing, lead generation, and driving sales, aspects shared with many businesses. However, what differentiates the best automobile CRM needs from others is the car buying experience. Cars aren't mere commodities; they symbolize status, convenience, and are both a luxury and a necessity. A car purchase is a significant, long-term commitment that will be integral to a customer's life for years.
Given the importance of this purchase, delivering an unparalleled customer experience is paramount. This is where the best automobile CRM solutions shine. They not only streamline the sales process but, crucially, enhance customer satisfaction and loyalty, thereby maximizing customer lifetime value. In the auto industry, employing the best automobile CRM is not just about making sales; it's about building and nurturing lasting relationships.
The top ten car CRMs on our list offer a range of useful tools and resources to enhance your sales and customer interactions. Take a look at these options and choose the one that best suits your needs!
Subscribe to FMC Newsletter
No spam and promotion, just insightful information