Investing in one of the best CRM for real estate will impress clients, gain leads, and sell more properties.
So, get rid of those spreadsheets. When the housing market is expanding, and you have an influx of clients, a sprawling Excel file just won't cut it.
Allow us to introduce you to a life—changing tool: customer relationship management (CRM) software for real estate.
A CRM for real estate will save you time, keep you organized, and generate more revenue. Best of all, it will make your life easier, whether you're a solo agent or a giant real estate firm.
In this quick guide, we'll show you how CRM software can optimize your real estate business. We'll cover benefits, must-have features, and our top 10 real estate CRMs. Let's get started!
Benefits of CRMs for Realtors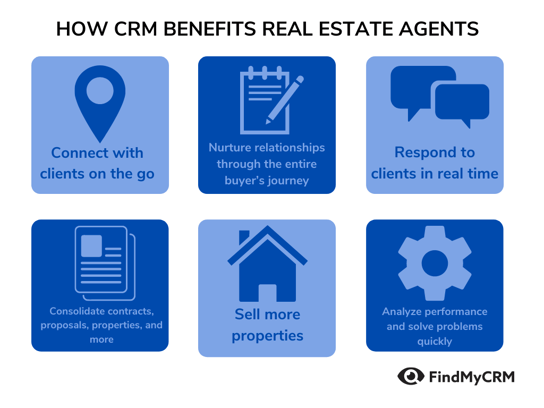 Still need convincing? Let's break down these specific advantages of CRM for real estate:
Connect with clients anywhere. Meeting new clients, scouting territories, and staging homes–a real estate agent spends more time in the field than the office. Finally, there's a software system for agents on the go. A CRM app keeps every contact, lead, and deal at your disposal–anytime, anywhere.
Nurture clients from prospect to close and beyond. According to the National Association of Realtors, 39% of sellers found their agent through a referral. And 27% of clients used their previous agent to buy or sell another home. In other words, roughly a third of a realtor's business comes from repeat customers and referrals. It's essential to keep clients happy and nurture them post-sale. CRM gives you the ability to respond through the right channel, with the right message, for every customer life cycle stage.
Quick response to leads. The optimal lead response time is just five minutes. Responding quickly can make or break a sale. CRM helps realtors beat the clock with intelligent chatbots, automated emails, and one-touch speed dialers. No matter how big you grow, you can give clients the immediate attention they expect.
Manage high volumes of information. Real estate agents handle a lot of complex information. Remembering every loan approval, counter-offer, and preferred school zone is virtually impossible. Let a CRM do the heavy lifting for you. The contact record can organize all your documents, notes, and communication in one place. You'll never be at a loss for information with CRM for real estate.
Quickly identify what is working and what is not. You no longer have to mull over your spreadsheets, looking for insight. A CRM can do it for you. CRM for real estate combs through vast amounts of data to deliver insights into your sales process. You can view it with one click through the CRM dashboard.
Earn more. According to industry research, realtors who use CRM close almost twice as many deals.
As you can see, CRM is an essential tool for top-performing real estate agents. Now, let's turn our attention to some must-have features for a real estate CRM.
Real Estate CRM Features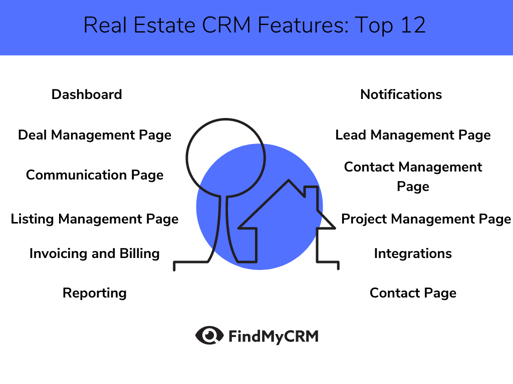 Contactually is a simple real estate CRM that focuses on contact management. It keeps all your contacts, deals, documents, and customer information in a single platform. You'll never have to hunt down a contract, proposal, or phone number again. You can also segment your contacts by active, inactive, referral, or custom filters.
Your contacts and deals can be visualized using moveable tiles that you drag and drop into place. From there, create customized sales strategies for every stage of the funnel. You can set up step-by-step tasks and reminders for each stage of the deal. Automate the tasks that don't require direct oversight from your reps, such as email follow-ups and proposals. Agents can spend less time on administrative tasks and more time closing deals.
Contactually also has an outstanding referrals function that helps you maintain ties with past clients to encourage referrals and maintain a stable pipeline. It integrates with over 60 office and real estate tools. That includes Office 365 and Google Workspace so that you can sync your email and contact history as soon as you sign-up with Contactually CRM.

Follow Up Boss CRM will help any real estate agent become a top performer. It offers "always-on" follow-up. When a lead comes in, Follow Up Boss automatically assigns the lead to an agent and enrolls them in an "action plan." These are proscribed sales processes that tell an agent exactly how to follow up and when. Your sales staff are never left wondering what comes next, and no lead gets left behind. In fact, Follow Up Boss can do a lot of the follow-up for you with automated emails and SMS.
All leads come to one place and Follow Up Boss automatically logs your communications. It also has advanced telephony features, such as one-touch dialing, live call transfers, and automated call lists. You can also assign unique numbers to your marketing campaigns, so you never wonder where a lead came from.
Follow Up Boss is one of the most integrated real estate platforms, with over 200 lead providers such as Zillow, Realtor.com, and Homes.com. It offers native integration with many other popular real estate tools, such as Showcase IDX, RealSavvy, and Agent Legend. Extensive partnership with other tools extends Follow Up Boss's functionality to create a high-powered CRM for real estate.

LionDesk is a real estate CRM used by industry giants like Century 21 and Sotheby's. However, smaller firms and solo agents can benefit from LionDesk too. The CRM makes client management a breeze for everyone by housing all your communication history, documents, and property listings in a single, searchable platform. You can also manage all your other real estate tools from within the platform. LionDesk offers over a hundred integrations, such as Office 365 and Zillow.com.
LionDesk CRM comes with many automatic drip campaigns. Users share their templates, and you can pick your favorites or create your own. You can then segment your contacts to ensure your campaigns target every stage of the buyer's journey. LionDesk already segments contacts by lead source, level of commitment, and job role, but you can create custom filters.
In addition to email drips, LionDesk has a shortcode feature. These codes are shorter than a regular phone number and easy to remember. Add them to billboards, brochures, drip campaigns, and more. Anyone that texts the shortcode gets a pre-programmed greeting, giving you great speed to lead.
You can also quickly create Facebook advertisements, multi-channel promotions, and receive alerts when prospects interact with your brand from any channel.
Pipedrive was developed to make the CRM experience simple. By building personalized pipelines, the CRM lets you visualize your deals. With just one glance, you can see the buyer's stage and overall health of all your deals. Managers can view the pipelines of their entire sales team. The tool is intuitive, too—you just drag-and-drop your leads from one stage to the next.
You can also assign tasks to each deal stage, many of which can be automated, such as follow-ups, appointment scheduling, and data entry. The tasks that need direct interaction from your team can be automatically synced to their calendars. This ensures all your agents are using the same sales process, and no step is forgotten.
Pipedrive focuses narrowly on the sales process. However, if you need additional features, such as marketing or accounting, Pipedrive integrates with over 150 apps to create a well-rounded CRM for real estate agents.

Zillow is the world's largest online real estate platform, with 36 million visitors per month. Partnering with Zillow Premier Agent CRM gives you access to an enormous audience of buyers and sellers. As a Zillow Premier Agent, prospects in your zip code are routed to you based on your "voice share" of the zip code (voice share is determined by price). If you are ranked among the top three agents in your area, you'll get additional exposure through their searchable directory of agents. You'll also be the only agent prospects see on your property listings which eliminates competition.
The Zillow Premier Agent app keeps you connected to leads on the go. You get instant notifications from all your client channels–email, text, and phone. Respond directly from the app to reduce your speed to lead. You can also add notes, tasks, and reminders from a single screen.
Zillow Premier Agent also gives you a window into who's on the other side of the screen. You can see prospects' search activity on the site, along with houses they've viewed and saved. This makes it easy to personalize your outreach and make informed recommendations
One downside of this CRM it only links to Zillow properties. You cannot connect to other real estate websites.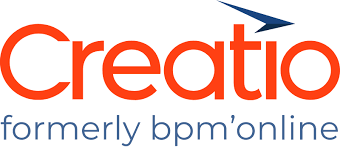 Agile CRM is not explicitly designed for real estate; however, it has many features realtors will find useful. It's especially beneficial for real estate teams who need a collaborative tool. Everyone can access, update, and share their client data on the go. You can also schedule tasks, set appointments, and manage documents–all from the CRM app. Up to ten users are free, which is a great deal for small real estate firms.
Agile also has marketing features. You can segment contacts, score leads, and automate campaigns in minutes. Pipeline visualization gives insight into where each customer is in the sales funnel. You can quickly address any bottlenecks and market to their stage of the buyer's journey.
Agile CRM integrates with real estate tools, social media networks, productivity apps, and accounting software. You can manage the entire real estate business cycle from one platform and one login.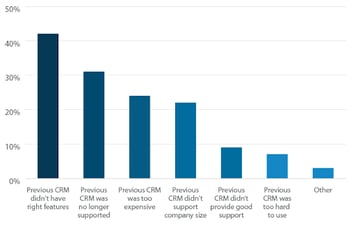 Are you a Google Workspace fanatic? If so, Streak may be the best CRM for you. Streak CRM allows you to keep track of buyers, sellers, deals, and projects right from your Gmail inbox. Once you integrate with Gmail, a sidebar opens up when you email a contact. There you can see a complete profile of your client as you type, including deal values, associated documents, past transactions, and more. You save time by not switching between browsers and systems, and it ensures you keep the conversation relevant to your customers.
You also don't lose any time onboarding your staff since they are already familiar with Gmail and Google Chrome. All you have to do is simply install the free extension, and you're ready to use the tool with your Google apps.
Pipeline management, email tracking, audience segmentation, tasks, and reminders are also included in the free and Solo editions. More advanced features, such as reports and access to the Streak API, are available in the Pro and Enterprise editions.

Wise Agent is a comprehensive CRM for real estate agents. It offers the best of both worlds by providing powerful CRM features and functionality that's custom-built for realtors.
The CRM features let you handle your real estate business from end-to-end, with streamlined transaction management, contact management, and time management. It also offers advanced marketing features, such as landing page templates, lead capture forms, and drip campaigns. There are also marketing templates made just for realtors, such as flyers and brochures.
Wise Agent helps you manage leads with automated enrichment. Once you integrate your email, Wise Agent can add your contacts to the CRM database and enrich the record with data found on social media.
This is also one of the most affordable real estate CRMs, offering a low monthly fee and a discount for annual contracts.

Propertybase is a complete real estate platform that includes CRM, marketing, and website applications for Internet Data Display (IDX). It doesn't lock you into listing your properties under one website (like Zillow). You can post properties with multiple online platforms.
Propertybase also has robust automation features. You can automate many of your day-to-day tasks and stay focused on buying selling homes. Automate task assignment, email follow-ups, and record updation, to name a few. For example, you could set up a workflow in Propertybase that automatically sends a welcome greeting to new leads.
You can also build visually appealing websites that link to the CRM, ensuring you never lose a lead. Automated social media campaigns ensure you promote your assets to the right prospect at the right time.
Salesforce powers this real estate CRM. That means you can integrate with hundreds of other tools to build an even stronger, more customized real estate platform.

Top Producer CRM is a real estate-specific tool that places the whole revenue funnel in your hand. From one single mobile interface, handle incoming requests, nurture leads, and sync all of your contact information.
You may also use this platform to send email marketing campaigns, handle transactions, develop email templates, and exchange Market Snapshot reports with potential customers. It also enables you to list homes on your platform using the most up-to-date MLS info and provide prospects with a street view of the house.
Optimize Your Business Today With CRM for Real Estate
It's easy to see why there are so many different real estate CRMs. It's a complex industry with many different business models, sales strategies, and individual real estate agents.
Which one of our top ten real estate CRMs is the perfect match for you? It's a difficult decision when there are so many great options. Contact our experts today to help you choose the right CRM for your business.
Not sure what you need?
Use our free guides and tools. Just fill in the forms with your requirements and get a full report and list of CRMs that could be a great fit for your business.