To carry out its missions, setting objectives, organizing actions, planning, managing resources, etc., the project manager or entrepreneur must use a wide range of tools. Bitrix24 is an online CRM collaboration and project management platform used by more than 5,000,000 companies worldwide.
In this article, you can read a list of the ten alternatives to bitrix2 to properly manage your online projects and collaborate effectively with your team members.
The ten bitrix24 alternatives to collaborate online
There are many types of project management tools for business. We will use this kind of tool to increase efficiency and productivity in a company. To find the best alternatives to Bitrix CRM, we must first introduce you to how this platform works and the strong points:
Bitrix24 is a project management software and collaboration with comprehensive management, sharing, collaboration, and communication tools.
Bitrix24 gives you a solid platform for your projects, files, tasks, contacts and messages. You can instantly use the platform by simply registering for an account and inviting your colleagues. With the activity pane, everyone on your team can keep track of tasks and work effectively together to move the project forward.
Its main solutions include:
The tasks and projects, social network.
Document management, CRM, calendar and planning, file sharing.
Email, telephone and HR management, sales team management.
A mobile solution that works on smartphones or tablets whether Android, iPhone or iPad.
You can start with a free plan with all the essential tools and features: up to 12 users, online storage, and collaboration tools. Cloud-hosted premium plans are highly scalable and can be accessed on any device. An on-premises solution is also available for full data control, source code access and a range of additional tools.
The Bitrix app market (marketplace) is available to create your own apps or use your existing systems.
Benefits of Bitrix24
Bitrix24 is a free collaborative tool accessible for up to 12 users.
iOS and Android apps are also free.
You don't have to pay for a separate user in paid plans, but for additional disk space and some optional features.
Bitrix24 offers virtual phone calls.
It is armed with comprehensive functions for intranet services. In other words, it can support all kinds of files, including wikis, photo galleries, and calendars.
Company services include employee directory, task and working time report, absence chart and visual structure.
Time management tools include a check-in and check-out function, regular work reports and a daily planner.
Time scheduling features include calendars, planner, and meeting manager (with CalDAV and Outlook sync).
Social search covers all system objects including events, tasks and uploaded documents. Results comply with access permissions.
CRM with functions for building business processes and integrating visual business processes and CRM
Bitrix24 offers a collaboration and communication platform for internal and external operations.
As the entire toolset is hosted in the cloud, the customer has to get used to a single user interface.
You can store, search, discuss and share documents and other files.
Coordinate projects, schedules and tasks.
You can manage external communications through the extranet and CRM and with minimal navigation.
In many companies, the workforce is disengaged – employees often lack initiative. Bitrix24's tool called Company Pulse lets you easily identify struggling employees, and Bitrix24's game tools help people gain recognition which, in turn, increases employee engagement.
10 Alternatives to Bitrix24 to Collaborate Effectively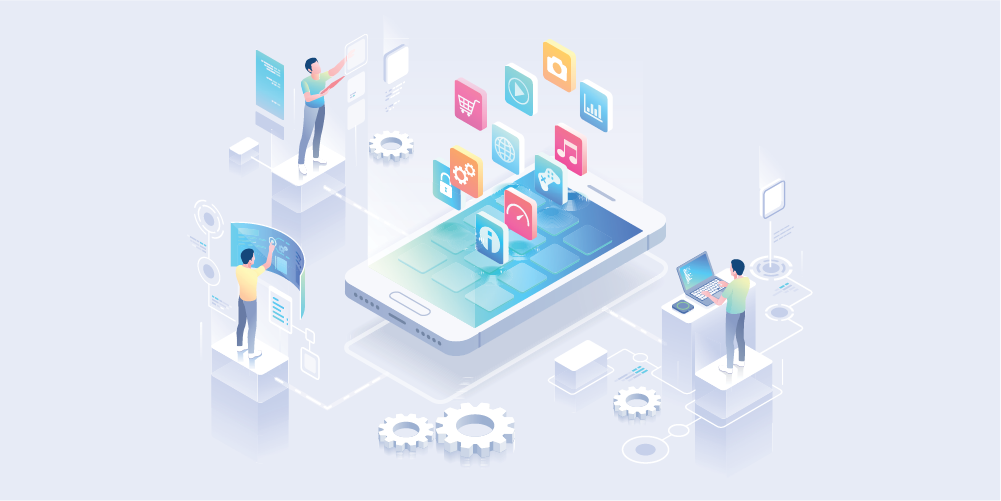 Vtiger CRM is an award-winning software used by over 100,000 small and medium-sized businesses in 106 countries to manage their sales, marketing, and customer service departments.
Bitrix24 alternatives – Vtiger
It is available in a completely free open source and a low-cost cloud version. Both versions have access to full product documentation available at wiki.vtiger.com/vtiger6 and helpdocs.vtiger.com, and the cloud version comes with free phone, email, and lifetime chat technical and product support.
The cloud version of Vtiger installs in seconds and is accessible worldwide. It is fully customizable from the user interface, with all plugins included, has integrated product training, guided tours and documentation.
Vtiger CRM offers sales, marketing and support teams a variety of opportunities regarding their customer relationships and allows them to build solid and lasting business relationships.
The ultimate goal of Vtiger CRM is to bring collaboration and organization tools together in one place, all designed to deliver the ideal customer experience. Vtiger CRM helps organizations improve the experience of current and potential customers by automating their sales, support, and marketing tasks and developing a variety of ideas to improve business.
Asana is a mobile and web collaborative work management app that goes beyond traditional collaboration software by allowing teams to track everything they're working on. With tasks, projects, conversations, and dashboards, Asana lets your team know who's doing what and when to help you get results.
Bitrix24 alternatives – Asana
Use Asana to communicate as a team, set meeting agendas, brainstorm, share files, or create shared calendars — anything you can think of.
User Interface (Tasks): Asana
You can also add partner integrations to customize Asana for your team with features like Gantt charts, time tracking, and Google calendar sync. Asana can be used on the web, iOS, and Android, free for teams of up to 15 people.
Asana is a top collaboration tool that helps teams manage all kinds of tasks. Although it may seem confusing at first, its flexibility and vast capabilities are well worth the initial effort it takes to get started.
Redmine is a project management system designed to help project management teams control every project. The tool is free and allows you to configure it to suit your business needs.
Bitrix24 alternatives – Redmine
Redmine comes with a plethora of plugins that can make project management and all related processes a breeze. In addition to traditional project management features for small and medium businesses, Redmine is also a good platform for budgeting, collaboration, customization, issue tracking, learning and support.
Redmine offers the following benefits to small and medium businesses:
Versatile platform that can be implemented as an online or intranet source for managing your projects.
Programmers can easily modify the system to suit their business needs.
Offers extensive customization options
Easily create wikis and forums per project
Integration with Gantt charts and reports
Collect data from users and project information through fields for issues and entries.
It has multi-language support and can be extended using plugins.
Basecamp is less geared towards traditional project management tasks like resource planning and long-range planning and more geared towards real-time communication and collaboration.
Bitrix24 alternatives – Basecamp
The platform offers to-do lists, calendars, due dates, file sharing, and its own chat room, Campfire. Users can track priorities and action items.
Basecamp integrates with various apps and has its own apps for iOS and Android. Pricing for Basecamp is based on a flat rate of $99 (£78) per month, regardless of how many users you have. It offers a discount to nonprofit organizations and is free for students and teachers. There is a 30-day free trial where no credit card details are needed.
Freedcamp is a cloud based project management tool and organization system for one or more users collaborating using cloud computing.
Bitrix24 alternatives – FreedCamp
Freedcamp is free for unlimited projects and users. Users are provided with a number of basic applications upon initial registration and can add more applications later. The basic apps allow users to assign tasks to people, set milestones, schedule events on a calendar, use discussion forums, and track time spent on tasks.
Freedcamp's free apps include:
Tasks – Shared task lists
Discussions – Forum Boards
File Storage – Advanced File Management
Milestones – Setting Deadlines
Calendar – Event planning
Time – Time Tracking
Password Manager – Secure password storage
Tasky – Private task list
Zoho CRM helps you track your leads, prospects, deals and close more deals in less time. Also, you can use existing customer data for future upselling and upselling opportunities.
Automation of marketing operations:
With marketing automation, you can effectively plan marketing actions, increase the quality of the lead generation process. In addition, you can measure the performance, effectiveness, and therefore the ROI of your campaigns.
Bitrix24 alternatives – Zoho
Zoho CRM's Cases and Solutions feature allows you to structure the customer support process enterprise-wide and enables better integration between sales processes and customer support in one system.
Zoho CRM's inventory management solution helps you seamlessly integrate pre-sales and after-sales activities into a single application. Additionally, you can track the procurement of goods and services from a custom list of vendors.
CRM was created ready for the modern world to help users run businesses and start selling. HubSpot CRM takes care of all the fine details; email logging, call recording and data management in a very intuitive way, freeing up valuable sales time in the process.
Bitrix24 alternatives – HubSpot
Get an instant view of the entire sales funnels on a clear, visual dashboard.
HubSpot CRM automatically tracks customer interactions, whether in an email, social media, or during a call. Sync with Outlook or Gmail using HubSpot Sales and record every call, email or meeting in progress. All interaction with a lead is stored in a tidy calendar, including calls, emails, meetings, and notes. Sync with HubSpot Marketing to see what content has been consumed by leads to personalize the approach.
With the Sales Cloud, you can manage your opportunities, respond to your leads, visualize your sales forecasts, automate your marketing campaigns, and consult your dashboards and sales console wherever you are.
Bitrix24 alternatives – Sales Cloud
Thanks to the many functionalities of the Sales Cloud, you can also host and share all your files, complete your customer files by using information from social networks, give each of your sales representatives access to all of your company's intelligence.
Offer your partners a space to collaborate with your sales teams, approve requests in real time and set up flexible approval processes.
It is a customizable CRM tool to help you manage sales negotiations. Its drag-and-drop interface allows you to visualize your sales processes in pipeline or calendar and manage your contacts, activities, and products with ease. Integrate your emails, calls and progress to track your team's results and progress in real-time.
Bitrix24 alternatives – Pipedrive.
Pipedrive is fully modular because it is compatible with many applications and can be integrated with Google Apps. You can thus import your data from many CRMs and export them at any time. Finally, it is multilingual, multi-currency, and available on mobile and tablet.
First created for Google apps, Insightly was created with full Google app integrations. Import only your Google contacts, Google Docs, export your Google calendar and monitor important information with the Google Gadget.
Don't use Google apps? No problem, you can use Insightly's web app. Simply register on the website and get started in seconds.
Bitrix24 alternatives – Insightly
The Power of Linking: Insightly is so powerful because it can link different things together. Employees linked to their employers, emails linked to projects, tasks linked to opportunities. All this linked intuitively in one click.
Complete Customer Interaction History: Keep track of customer interactions like emails, phone calls, and appointments.
Gmail integrations: Insightly can keep track of your messages and ingeniously associate them with the right contact and company. To have a complete email history, without lifting a finger.
File Sharing: Use Insightly's large capacity and keep important documents and information attached right next to related entities.
Shared contact list: There is only one address book for everyone in the company. It's online and shared. Sensitive data is also secured thanks to the application's security system.
If you're looking for a great project management tool and don't care that much about how it works. In this case,
Conclusion
As I mentioned, Bitrix24 is a team management tool that extends to document management, time tracking, feedback, video chats and more. The app is more than just a list management tool. It is a kind of social enterprise platform that, in addition to serving as note-taking and activity list management, also serves as a collaboration platform for managing customer relations and projects.
We hope you have tried our alternatives to Bitrix24, and don't hesitate to share your experience in the comments!