If you want to use a robust and reliable CRM system for your sales team, you may be considering Pipedrive CRM. Pipedrive is a simple and straightforward sales CRM that offers an AI assistant, visual pipelines, easy analytics, and a variety of functions to improve your sales cycle. You can read more about the CRM here in our Pipedrive Overview.
But Pipedrive CRM is not without its drawbacks. Some companies find the CRM tool limiting, as it's designed for small companies and focuses primarily on sales features. Before you take the plunge, consider the following alternatives to Pipedrive. We've listed our top fifteen alternatives to Pipedrive and the advantages of each CRM system.
Sales Creatio vs. Pipedrive

The first Pipedrive alternative is Sales Creatio, a great CRM tool with comprehensive sales features, including lead generation, orders and invoices, sales forecasting, and salesforce automation. Pricing for this CRM starts at $US 30/user a month, and a 14-day free trial is available. There's also a 24/7 support help desk, as well as both phone and online chat support, plus a community forum. However, Creatio's support packages are not free. You have to subscribe for an added fee.
Compared to Pipedrive, this CRM is better for big teams that need a versatile platform. With just a little technical know-how, Creatio is also a much more customizable alternative to Pipedrive.

monday.com is a popular CRM fitted with project management, collaboration tools, workflows, and automation. Pricing starts at $US 8/user a month with a free trial available. Monday does not have a call center, but there is a dedicated online support team 24/7.
When compared with Pipedrive, monday.com is cheaper to use. The open platform offers more freedom to innovate and build your own apps. Plus, it's a more comprehensive CRM tool, with project management and marketing features. They are both user-friendly systems, and ultimately the ease of use will depend on whether you prefer Kanban views (Pipedrive) or project boards (monday.com).

Freshsales is part of the Freshworks software suite, and as a CRM it boasts task management, sales customization, and multichannel communication tools. Pricing for Freshsales is very affordable, and unlike Pipedrive, it offers a free version. The 'Growth' level plan starts at $US 15/user a month, so it's comparable to Pipedrive price-wise. Support at Freshales features FAQs and a forum for frequent topics. There's also a customer support desk available 24/5.
Comparing Freshsales to Pipedrive, it has a longer trial period, a free version, and some unique sales features, such as dynamic forecasting and AI-based deal insights. It's also more scalable than Pipedrive and can grow with your business.
Soffront CRM vs. Pipedrive

Soffront CRM software is an up-and-coming CRM, with automation features for sales, marketing, and customer service. It also offers a suite of tools for digital marketing agencies and franchises. Soffront offers live phone support, plus email and web ticketing.
Compared to Pipedrive, Soffront has a more comprehensive automation toolset, greater customization, and is suitable for large enterprises. It also integrates with social media. It is a larger, and therefore more complex CRM platform.

Salesforce Sales Cloud is well known in the CRM world, with many advanced features such as salesforce automation and an AI-driven platform. If you want a data-driven business, Salesforce is the most intelligent CRM system on the market. The Salesforce app is especially easy to navigate and offers a plentiful range of sales features. Plans for Salesforce Sales Cloud start from $25. Salesforce support features an online help center, as well as 24/7 dedicated and personalized customer support for those who've purchased support packages. They also feature native integration with more apps than any other CRM.
When compared to Pipedrive, Salesforce is more scalable. The sales CRM works for every type of business, from solo entrepreneurs to enterprises. It also has AI built into the entire platform and more advanced features. However, its advanced scope means it takes longer to learn than Pipedrive.
Groove Sales Engagement Platform vs. Pipedrive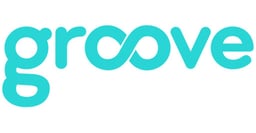 Groove Sales Engagement is a popular CRM tool that expands upon Salesforces' original feature set. As such, its features include workflow streamlining, campaign automation, and activity tracking. You can purchase specialized solutions for a variety of industries, such as Healthcare, Real Estate, and Financial Services. There is a help center for general support, as well as a dedicated support phone line and email. Groove's main integration power focuses on Salesforce, allowing customers to use both platforms seamlessly.
In comparison to Pipedrive, the Groove Sales Engagement Platform is much better for bigger work teams and is focused on relationship-based selling (versus Pipedrive's activity-based selling approach). It also works better for companies that need an industry-specific CRM.
Nimble vs. Pipedrive

Nimble is a reliable CRM that features social media integration, multichannel communication, contact building, and lead generation and scoring. Pricing starts at $19 per month with a free trial available. Their support comes in the form of both a help center and 24/7 online chat.
Compared to Pipedrive, Nimble is a social CRM. If your company focuses on social selling, Nimble is one of the superior alternatives to Pipedrive.
Pipeliner CRM vs. Pipedrive

Pipeliner CRM has a handy toolset, including sales management, lead generation, and workflow automation. Plans start at $25 per month with a free trial available. Support from Pipeliner is varied, with a help center, a customer support online chat, and online training programs all available.
Compared to Pipedrive, Pipeliner CRM is very similar to the alternatives to Pipedrive. They share a similar feature set and are both affordable and easy to use. However, Pipeliner offers better customer support and Pipedrive is a little cheaper.
HubSpot Sales Hub vs. Pipedrive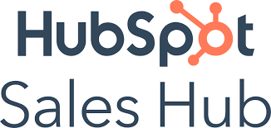 HubSpot has many amazing features for automation, sales, social media, and a dedicated dashboard. The Starter Plan is $45 a month. For the next tier–the Professional Plan–the price jumps to $450/month. Support includes a popular blog with many free resources, a help center, and more personalized support at higher subscriptions. HubSpot integrates with many apps, including Gmail and WordPress.
In comparison to Pipedrive, HubSpot is easy to use for all skill levels, has better customization tools, and works well with all business sizes. However, Pipedrive is better than HubSpot in terms of affordability and has straightforward subscription plans.

Zoho CRM is good for teams that need lead management, workflow automation, deal management support, and contact management. It's free for up to 3 users, but beyond this, it costs $14 a month on the basic annual plan. Zoho features a help center, online training programs, but also comes with dedicated setup support for both new and existing customers. It features many third-party integrations, including Google Suite and Shopify.
Compared to Pipedrive, Zoho is much better for both big and small teams and comes with many more features, such as social media integration and marketing automation.
Zendesk Sell CRM vs. Pipedrive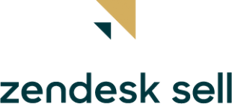 Zendesk Sell is well known worldwide and comes with many helpful features and is one of the alternatives to Pipedrive. These include a sales dashboard, email automation, customer analytics, and both lead and contact management. Pricing for Zendesk starts at US$19/user/month for up to three users. If you need more seats, you must upgrade to the Professional Plan, at US$ 49 per user per month. Support at Zendesk features a help center, a feature blog, and a community forum.
In comparison to Pipedrive, many prefer the Zendesk UI. It also works for small and large businesses. On the downside, Zendesk Sell limits the number of sales pipelines you can create.

Nutshell CRM has features like sales automation, email marketing, and pipeline management. Prices start at $19 a month when billed annually and a free trial is available. Support includes a help center, a feature blog, and a phone line. Nutshell also features many software integrations, including Google Suite and Outlook.
When compared to Pipedrive, Nutshell CRM comes packaged with much better support, as well as more in-depth marketing management tools for small businesses. Additionally, it focuses on B2B sales.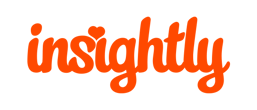 Insightly is a beautiful and intuitive CRM, featuring lead routing, workflow automation, email tracking, project management, and sales automation. It comes with a free version, but upgrade plans start at $29 a month when billed annually. Support includes a help center, but more dedicated support is only available once an account is created, and via subscription level. Insightly also integrates with many apps, including Dropbox and OneDrive.
In comparison to Pipedrive, Insightly offers a more visual platform and project management tools.
Microsoft Dynamics 365 vs. Pipedrive

A well-known CRM thanks to its famous founder, Microsoft. Dynamics 365's main features include customer insights, workflow automation, and sales streamlining. Prices for the Sales Plan start at $65/user/month, and pricing tends to spiral from there if more features (such as customer insights) are required. This CRM features both phone and ticket support for all customers with the ability to purchase 24/7 support access. Microsoft Dynamics 365 is unique in offering specific Cortana integration and also integrates natively with Outlook.
Compared to Pipedrive, this CRM toolset is great for small to large businesses of all sizes, which Pipedrive struggles with. It also offers more detailed analytic reports. However, the size of the platform and cost make Pipedrive a better choice for smaller businesses.

Oracle CRM is a solid sales performance CRM tool and one of the alternatives to Pipedrive, with features including sales forecasting, lead streamlining, and company-wide customer insights. Pricing for this CRM starts at $129 a month, with no free trial. They also have a help desk and forum, with general phone and chat support on hand for customers as well. When it comes to integrations, there is a separate package available to purchase for major apps, such as Salesforce and Google Suite.
When compared with Pipedrive, Oracle CRM has many more features, including lead generation and marketing automation, which also explains the higher price point. It's also a much better CRM for medium to large businesses. It is a more complex CRM platform and takes longer to learn.
Alternatives to Pipedrive CRM
Pipedrive CRM is an industry giant. But does that mean it is the best CRM for your business? Each company has unique goals and requirements. It's best to test drive a number of systems before committing to a CRM subscription. You can use our CRM finder tool here. It will take your business requirements into account and give you a shortlist of the best CRMs for you.