How do you choose the right CRM? The selection process can be overwhelming when there are hundreds of CRM solutions available. When it comes to making a decision, you may feel you are drowning in a sea of vendors, product descriptions, and technical jargon. How do you cut through the noise and determine which CRM is best for you?
This article will walk you through creating a CRM selection checklist and the six essential criteria it needs to include.
How to Choose a CRM System
Companies who are deciding on the best CRMs make the biggest mistake by focusing on their own demands and business priorities rather than assessing suppliers and trying out different functionalities.
Ask yourself these questions before you start considering CRM vendors:
What are the most inefficient processes in our firm, and what do we want to address with a CRM system?
What are the operational procedures and routines that we are missing and need to implement?
Who is going to use CRM in our company? How many users will we require?
What other software would we like to connect to a CRM system?
What is the size of our budget?
The next stage is to focus on what you want in a CRM after you've done this first "soul-searching" and know why you need one.
Here are the top 3 best CRMs for any business:
Best Overall
Salesforce
If you want to sell smarter and close more deals, Salesforce is the #1 CRM to consider.
Go to site
Best Sales
Pipedrive
A sales-focused CRM that uses AI to automate repetitive tasks and manage leads and sales.
Go to site
Best for Marketing
Hubspot
With its fully-featured marketing suite, this CRM requires an introduction.
Go to site
[Related Article: 10 Best Free CRM Software in 2022-2023]
Know What Features and Functionality You Need
It can be difficult to choose the best client management software for your company. How can you possibly choose the perfect one for your business when there are so many options to choose from, each with its own set of tools and features?
We're here to help you! While deciding on a new CRM for your company, there are a few things to keep in mind when making your pros and cons lists. If you're ready to pick a CRM for your company, here are 5 things to think about before diving into the many CRM available options. After reading this article, you'll be ready to start your CRM search and know how to figure out which one is right for you.
The average business takes five months to choose the right CRM. For larger enterprises, the process takes closer to a year. Why is choosing a CRM such a drawn-out process?
Software companies have sophisticated sales teams who know how to pitch their product aggressively. If you don't have a clear idea of what you're looking for, you can be pulled in many different directions. You may end up stalled by indecision, thinking every CRM vendor is an equally good fit. Worse still, you could end up choosing the wrong CRM platform.
The more organization and planning you do, the quicker and easier the decision will be. Before shopping around, take a close look at your business. What are your company's goals? What pain points do you want to resolve?
CRM success depends on asking the right people the right questions. So, gather your key stakeholders together—executives, staff, and customers—and conduct an internal review.
[Related Article: The Best Marketing Automation Software & Platform]
Questions for Executives
It's up to executives to make sure they select a CRM that adds strategic value to the business. Some top considerations before choosing a CRM vendor are:
What are the most inefficient processes in your company?
What operational processes and workflows need to be added?
Who is going to use the CRM? Do you need a CRM that works for all departments? Or do you want a CRM that specializes in one area?
How do you want to visualize company data? If you've been working from spreadsheets and sticky notes, you'll be amazed by the array of charts, metrics, and reports a CRM can generate.
How much automation do you need?
Do you need a CRM tailored to your industry? You can choose the right CRM customized for virtually any sector—real estate, health care, manufacturing, and hospitality, just to name a few.
How much time do you have for implementation and training? Some CRMs have an easy setup and intuitive interface. Others require extensive training before use. In general, more functionality means more complexity and a steeper learning curve.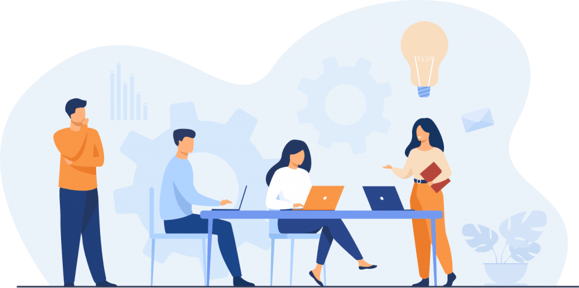 Questions for Employees
A CRM can provide powerful tools for upper management. But you also want to find a CRM that boosts productivity and efficiency for the entire staff. Check with employees to see how a CRM can help them work faster and smarter. Some sample questions for staff are:
What are your primary duties?
What tasks stand in the way of your primary duties?
What resources do you need more of?
Can you describe your workflow and any bottlenecks?
Are there any tasks you'd like to see automated?
What is the most common difficulty you face with customers?
Who do you communicate with most?
How is communication with customers? How is it between departments?
Which daily activities give you the most stress?
Which daily activities give you the most return?
Consult With Customers
Who knows the client-facing side of your business best? The customers, of course. Online reviews, social media feeds, and customer feedback forms can give you insight into what it's like dealing with your business. The right CRM can address slow service, communication gaps, and other problems you discover through customer data.
CRM Vendor Criteria
After your evaluations, you will know what to look for in a CRM. You can use the feedback from managers, staff, and customers to develop your CRM selection criteria. From there, you can create a shortlist of vendors that meet your requirements. This will significantly shorten the CRM selection process and ensure you end up with a product that solves a real business problem.
User Experience (UX)
Even the most sophisticated software is worthless if your staff doesn't use it. It's critical to consider user experience when selecting a CRM. You don't want to choose a cumbersome tool that employees resent using. It may be rejected or filled with fictional data.
A user-friendly CRM will result in higher rates of adoption. So, prioritize the UX and find a CRM that folds easily into your staff's routines. Most CRM vendors offer a 30-day trial so employees can test drive the product. If you find the platform isn't user-friendly, it's not the right software for your business.
Mistakes to Avoid When Choosing a CRM
Here are 3 common mistakes made by organizations choosing a CRM solution. Avoiding these pitfalls will help to ensure that your CRM investment pays high dividends in the years to come.
1. Determine your CRM goals.
First and foremost. What are your goals for your new CRM?
To get the most out of a CRM, you need to find out what you want to get out of it and if the goals you establish for your company are short-term or long-term. Measuring these objectives is critical for determining the success or failure of your CRM implementation.
You'll need a CRM to track these goals and KPIs once you've laid them out with your team for optimal advantage. The following are the most significant objectives to define and track:
Obtain New Clients
Enhance Your Marketing Campaigns
Boost Sales and Improve Efficiency
Take some time right now to explain these objectives and how a CRM might assist you to achieve them. In the long run, this will help to enhance ROI.
2. Not focusing on the actual users of the CRM
Experts agree that in order to succeed with CRM, businesses need to involve end-users in the process even before adopting the system. When choosing a CRM, many businesses make the error of evaluating it solely through the perspective of executives rather than the people and teams who will be using it.
Users should be educated on how CRM may be used to improve the business and achieve important organizational goals including revenue growth, cost reduction, process automation, and time management. Furthermore, the days of CRM software being confined to the PC are gone forever. Will your new CRM be mobile-friendly? Is there a dashboard that can be customized on the desktop site? These questions should be addressed as quickly as possible.
3. Ignoring social media

integration
Today's world is a social one. Customers want omnichannel involvement now that social media is everywhere. It's critical to have a CRM system that tracks your consumers' social interactions. Too many companies choose a CRM that lacks a social suite or significant social media integrations, only to find themselves switching CRMs in the near future.
Does It Work With Other Software That You Use?
Technology drives efficiency in a business. But too many tech tools can slow you down. You have to jump from system to system to complete your tasks. Plus, the tools don't "talk" to each other, forcing you to enter data across multiple systems. This ad hoc approach to technology can create unnecessary stress and confusion for employees.
A CRM won't add to your stack of technologies—it will streamline them into a single platform. Imagine being able to access all your third-party apps and integrations from a single dashboard, including email, social media accounts, and marketing tools. It's possible with the right CRM.
Before purchasing a CRM, check the app store to ensure it integrates with the tools your business relies on most.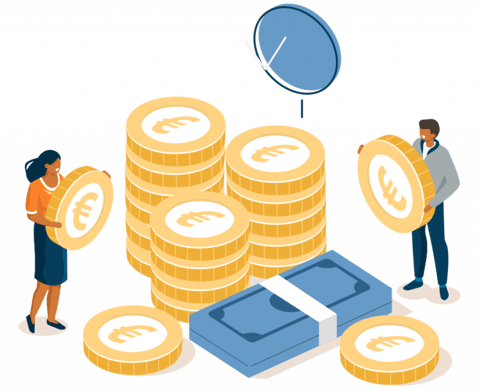 How Much Does a CRM Cost?
CRM software has a wide range of prices. The majority of vendors adopt a subscription-based pricing strategy. The cost is determined by a number of criteria, including the number of users and the services available.
In most cases, you pay a monthly cost per user. Some vendors charge a flat monthly rate for a certain number of users, but you may find that you need to upgrade to a more expensive plan to handle the amount of users you require, or that there are additional expenses for things like additional users. Depending on your company's needs, pricing might range from $10 per user per month to hundreds of dollars per month.
Don't have enough money to invest in CRM software? Maybe you're not sure if CRM software is ideal for your company, but you're interested in learning more about it. Many vendors provide free software trials. There are also free versions of major CRM software available; some are fully functional but have a limit on the number of users or records, while others have only the most basic features.
Hidden Costs of CRM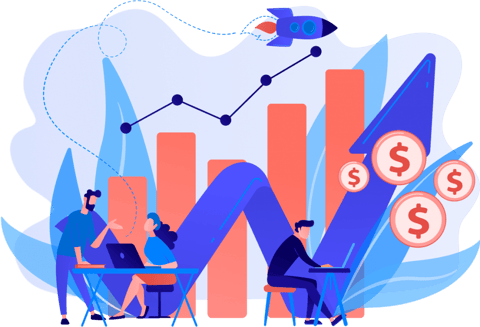 No one needs to tell you price is an important factor when selecting a CRM. But you may not know how to calculate the 'total cost of operation.' That's industry-speak for the unexpected costs that may arise when implementing your new software.
Some of the hidden costs to look out for are:
Pricing Tiers: Be sure the features you want are included in the pricing tier you can afford. Also, look to the future—is the CRM affordable throughout all it's tiers? As your business grows, you may need to move to a more expensive subscription with added functionality. Calculate whether the solution will remain cost-effective as you scale.
Caps on data: Some CRMs use data caps to squeeze more money out of their customers. Ask the CRM vendor whether there are any storage or contact limits.
Integrations: Most CRM systems offer hundreds of third-party apps and integrations. Integrations allow you to plug your favorite tools into the platform seamlessly. They also provide a way for you to enhance and customize your CRM. But they come at a cost. Check the app stores for pricing and take note of the cost structure. Is it a monthly subscription, one-time licensing fee, or pay-per-user?
Data migration: Transferring data to your CRM takes time and money. Plus, some systems and apps require ongoing data migration. It's crucial to develop a data migration strategy so you can budget for the cost.
Customer support: Some CRM vendors monetize customer support. You may be subjected to limited hours and long waits unless you subscribe to their premium service option.
What Are the Best CRMs?
It's obvious to ask yourself what is the best CRM software. While all CRMs collect lead and sales data, Pipedrive's visual sales pipeline sets it different from competitors and is one of the best CRM for online business. You can see the exact stage of each deal and use the drag-and-drop interface to do mission-critical tasks like adding contacts and shifting deals between stages. Pipedrive even takes leads from chatbot and web form interactions and feeds them directly into the pipeline so they don't get lost. You can use pre-existing workflow systems or construct new ones with custom pipelines and fields.
Pipedrive's features, which include reporting tools, workflow automation, and communication tracking, are all intended to improve sales effectiveness. The integrated artificial intelligence technology examines your previous business performance to advise strategies to increase your sales efforts and tasks that will deliver the most immediate impact.
Customer relationship management software is great for acquiring a lot of sales data, but the true value comes from how companies can use it to improve sales teams' performance and make strategic business choices. HubSpot is a top CRM system for small organizations that desire the greatest reporting tools and performance insights. Its forever-free subscription comes with over 90 report templates to choose from and arrange on customizable dashboards.
Deal projections, sales-funnel data, and sales-activity insights on team efficiency and individual sales agents' success are all popular reports. HubSpot also generates reports on team inbox chat and email interactions to provide information on response times, the time it takes to resolve a message, and how well messages are distributed across team members.
Salesforce is one of the best CRM for business, and for good reason. It's the go-to CRM for small organizations that expect to expand and need a CRM that can keep up. Salesforce is packed with functionality, yet its user-friendly design makes it simple to use for anyone with any level of technical knowledge. The account and lead management capabilities that track deals from lead to completion, as well as the built-in email connectivity with Gmail and Outlook, are extremely valuable to small teams and solo business owners.
Customizable reports and dashboards refresh in real-time to give salespeople the most up-to-date information, and case management routing allows team members to move or escalate issues to other groups for a quick resolution. Upgrade plans offer extra functionality as your business expands, such as automatic lead scoring and collaborative forecasting for cross-team strategizing.
CRM Customization
CRM is an effective tool that can improve efficiency, collaboration, and customer relationships right out-of-the-box. However, it is unlikely to match your business processes and needs precisely. What's more, you don't want your CRM functioning exactly like your competitors. Where's the business advantage in that? The ideal CRM will allow for some tweaks to make the solution truly yours.
The degree of customization varies between vendors. Niche solutions like Pipedrive tend to offer less flexibility, whereas large enterprise systems like Microsoft Dynamics abound with customization options.
Most CRMs will allow you to customize at least some entities and fields-no coding needed. All that's required is a basic understanding of the system and its data structure. The vendor's app store will provide add-on tools to further customize and enhance the CRM's capability.
Data Safety

As Clive Humby said, data is the new oil in today's economy. For the average business, it is their lifeblood. When you turn company data over to a CRM, you are placing your most precious resource in the vendor's hands.
For this reason, CRM is particularly attractive to hackers. All your customers' private information, such as credit card numbers, medical records, biometrics, and other personally identifiable information (PII), is housed in one place. This presents a veritable goldmine to cybercriminals.
It is imperative to choose the right CRM vendor that abides by the strictest data safety protocols. If a vendor isn't transparent about their security systems, it's a massive red flag.
Select the Right CRM Tool for You
There's no one-size-fits-all formula for how to choose the right CRM. Every business is unique and will define CRM success differently. To find the best software for you, evaluate your business processes and come up with a CRM feature checklist. The best CRM solution will meet those requirements, as well as being secure, customizable, user-friendly, and cost-effective.
Are you still having trouble choosing between vendors? Try the FindMyCRM selection tool here.
5 Tips On How To Choose The Best CRM Software For Your Business
1. Understand what CRM is all about
It may seem self-evident, but you must understand what you're getting yourself into. To give you an example, did you know that 22% of salespeople are still confused about which CRM is best? What if you, the business owner, had no idea what CRM is? That means danger for your company. You must learn everything there is to know about CRM, including what it is, its benefits and advantages, methodology and best practices, and what it can accomplish for your company. CRM, fortunately, is one of the most widely discussed business issues, and there is no shortage of information on the subject.
Here at FindMyCRM alone, there are free CRM Finder tool, detailed overviews of the best CRM systems, comparison tools, articles, and more resources that can help to choose the best CRM software for your business. The point is that you don't go into business to compete with others unless you have all of the necessary knowledge and facts. The first step in selecting CRM software is to understand what CRM is. The software comes later, once you've determined your requirements.
2. Know your business requirements
The type of CRM solution and functionality you require will be determined by your business needs. As previously stated, the best CRMs may not be the greatest option, but you must strive for both. The first item to consider is whether or not you actually require a CRM. To gain a better understanding of your customers, you may use customer experience management (CEM) software instead. There is, however, a distinction between CRM and CEM. If your budget allows, it's a good idea to have both sorts of tools functioning together. If not, CRM, which has greater features and capabilities, should be prioritized.
Now is the time to be specific about your requirements. These are frequently the result of problems you're having, which could include the following:
Customer data is difficult to come by, and client communication is poor.
Inability to attract and keep loyal customers
Sales cycle that is long or extended
Managing agent scheduling is difficult
Agent performance is poorly visible
There may be other difficulties. The goal is to integrate everything together and streamline your sales processes and operations. Those are your objectives and specifications. You can now go over your selections with the help of that checklist.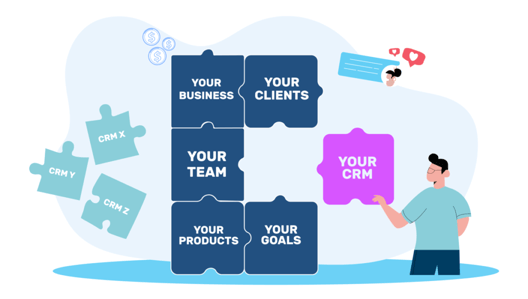 3.

Check CRM features and tools
Consider how these improvements will affect your budget while choosing a CRM. Knowing how much upgrades will cost, as well as the monthly per-user base cost will help you decide if CRM software is affordable. Your field team members must be able to access client information, monitor the sales pipeline, and complete end-to-end activities without the use of a desktop computer in order to build customer relationships and sales. Consider a CRM software's mobile-friendliness for on-the-go sales.
For tracking marketing campaigns and sales operations, CRM software should feature contact management, marketing automation, and lead tracking. Consider the offered capabilities as well as how data-driven and customer-centric each CRM company is when comparing them. Find out if connecting with your existing task management systems, marketing automation solution providers, and other third-party software-as-a-service platforms that can increase the CRM's capabilities and flexibility would save you money. Check to see whether the CRM's capabilities and features can scale with your firm or if you can upgrade to a more advanced version if your business needs alter.
4. Request a demonstration and test drive a free trial
Never trust a CRM system on its face! It's usually a good idea to put anything to the test. Starting with a live or online personalized demonstration and then moving on to a free trial is the ideal option. A salesperson walks you through the product and shows you how to use it during a live demo session. After that, you can ask specific questions about your company.
After that, you can begin "playing" with a trial version to obtain a better understanding of how everything works and to assess the system's strengths and drawbacks. Consider aspects like ease of use, vital functionality, and expansion potential. Finally, we suggest inviting at least two vendors to the table so that you may evaluate CRM offerings.
5. Consider the cost
When it comes to pricing, how much does the best CRM software set you back? Cloud-based CRMs sold as SaaS have grown relatively economical, depending on the subscription plan and deployment methods.
Because software costs are a big factor for SMBs, many begin with free CRM software to get their business off the ground and then upgrade to commercial solutions as their operations grow. HubSpot CRM, which is also the top software in our CRM category, is one of the best free CRM options to get you started.
Not sure what you need?
Choosing the best CRM software for your company is a critical and time-consuming task. As you begin your CRM investigation, the things listed above might assist you in making decisions. You'll want to make sure you select the greatest CRM software for your business model, as the correct CRM software will be critical to your company's success. FindMyCRM can always help you make the right choice.
Use our free guides and tools. Just fill in the forms with your requirements and get a full report and list of CRMs that could be a great fit for your business.
Subscribe to FMC Newsletter
No spam and promotion, just insightful information