Turning а customer service strategy into reality is the primary goal for many companies. A majority of organizations realize that successful consumer experience is a competitive weapon, yet achieving the goal can be challenging. One of the main reasons for meeting the difficulties in today's business world is driven by an enormous amount of information. Accordingly, most of the clients expect you to know and understand their interests and priorities like never before.
As proof, the report by Econsultancy for trends in Digital Marketing for 2015 questioned the organizations to single out the most exciting opportunity for their company. Even though social, mobile, content marketing are the main buzzwords lately, customer experience won the battle.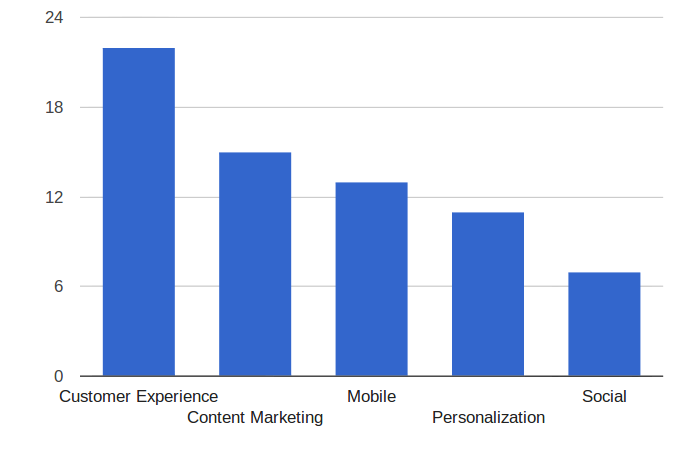 In fact, nearly 80% of consumers are willing to get personalized attitudes from the company they engage. PricewaterhouseCoopers' study shows that 43% of organizations claim that they win practically no advantage from the data and certainly don't use it as a benefit to consumers. Thus, to help you unravel this contradiction, let's go over the vital steps you should take to developing a customer strategy.
What Is Customer Service Strategy?
A customer service strategy is a well-thought-out approach for dealing with client contacts. It allows you to deliver a consistent customer experience across the whole customer journey. A more loyal client base is the outcome of a better customer experience. Customers that are loyal to you buy more frequently, spend more, and suggest their friends and family to you. They leave positive feedback for their customers.
Here are four strategies that can help you improve your customer service points.
Seek Customer Feedback. To provide excellent customer service, you first need to understand their needs, experiences, and pain points.
Strengthen Your Customer Service approach.
Use CRM Platforms.
Leverage Multi-Channel Servicing.
Why would an organization implement a customer service strategy?
There are plenty of benefits of implementing a customer service strategy:
A win-win situation is achieved when employees are happy, motivated, and have a positive attitude.
Customers are aware of the items and services you provide.
Customers who are satisfied are more inclined to be loyal and return.
It is simpler to comprehend clients' wants and how they change.
As a result, it is easier to produce high-quality goods and services that meet or exceed customers' expectations.
Employees, consumers, and clients become company/firm ambassadors.
The company grows as a result of referrals and recommendations.
Profits rise as a result of sustained growth and effectiveness.
Improved relationships with current, past, and prospective consumers pave the way for even further expansion.
Excellent customer service gives you a leg up on the competition.
The company can become a market leader by studying consumer behavior (and others may follow).
Opportunity to retain existing business, maximize client base and generate revenue for the company.
Provides a good corporate image.
Measuring the success of your customer service strategy
When considering how to evaluate customer service at your firm, you'll quickly learn that there are numerous variables to consider. It may also become clear that concentrating solely on one location at a time can result in significant blind spots.
How many customer queries can your staff handle each day, for example? Although the number may be large, leaving hundreds of consumers angry at the end of each contact is not a sign of success. As a result, it's critical to determine how satisfied each customer is with the service they're receiving within that volume.
To do so, you'll need to understand not only how to measure customer service success from a quantitative operational aspect, but also how to track both quantitative and qualitative customer experience indicators. To put it another way, it's critical to monitor the success and efficiency of your workflows and software solutions, as well as the time savings, cost-effectiveness, and other intangible benefits they provide to your company. It's also critical to send out client satisfaction surveys to get fast feedback on how well you're doing
1. Customer Satisfaction Score (CSAT)
CSAT is a metric that measures how happy your customers are after interacting with a customer care representative. You can use a Likert scale survey question to record your customer's satisfaction level on a scale of one to five, just like you can with CES.
2. Net Promoter Score (NPS)
The Net Promoter Score (NPS) is a widely used metric for assessing customer service performance and satisfaction. This form of the survey question, like CSAT and CES, can be used to gather consumer feedback: "How likely are you to suggest our brand to a friend?" High response rates indicate that your customers are happy with your company and the service they received.
3. Customer Effort Score (CES)
CES is a relatively new customer service measurement metric to keep an eye on. It essentially measures how much effort your clients believe they must put in to resolve an issue. The more effort that is necessary, the more aggravating the encounter becomes. A Likert scale question can be used to collect these feelings after a customer service interaction.
Can your company really afford to provide excellent customer service?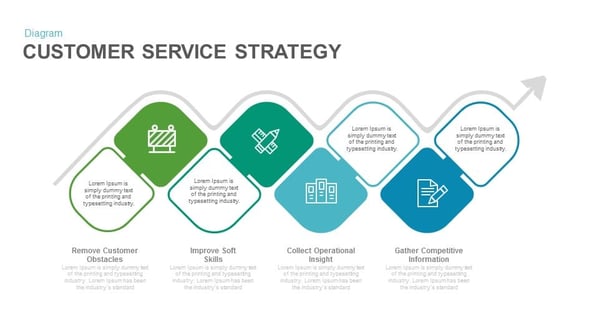 #1 Craft Customer Service Vision
The first move in creating a client-oriented approach is communicating the consumer service vision to employees. Your colleagues have to understand where an organization is going, what striving for, and how to perform the duties for successful goal achievements. Also, your workers have to know their responsibilities to handle the vision accomplishment. The simplest way to determine the strategy insight is to create a list of statements that act as guiding principles. Once these fundamentals are in place, you may implement them to drive the behavior of your company.
#2 Identify Your Customers' Needs
Some companies often fail and waste a lot of time or valuable resources on creating the products and services they thought their customers want, yet it was not at all. Consequently, the next trick is to explore clients' priorities, and put together the tactics to meet these needs.
So, first of all, you should talk to the prospects, and discover the perception of the provided services or determine what are their main expectations.
Also, you have an opportunity to get consumer needs assessment by receiving feedback through focus groups, customer comment cards, and satisfaction surveys. This will give you valuable information to develop a comprehensive plan for exceeding the clients' demands. However, keep in mind, that things change with time: what your users prefer today might be different in a year or so.
Finally, to succeed in a customer improvement initiative you can create buyer personas, as well as give them a name and personality. At this point, you may internalize the ideal client, and relate him or her to your real consumers that can help you gain a deeper understanding of their behaviors.
#3 Build Emotional Connection with Your Customers
It is not a secret, that successful buyer practices are achieved when you create an emotional connection with your prospect. Thus, the study by the Journal of Consumer Research showed that more than 50% of an experience is based on an emotion as the feelings influence the attitudes that drive decisions. Furthermore, the shopper tends to become loyal because they are emotionally attached when remembering the perception of using a product or service.
# 4 Build Proper Customer Service Framework
A learning and development structure can help you discover how the company is going to act about delivering service excellence. So, it is recommended to identify the training needs for each member of your organization. Also, you should keep in mind that reward and recognition are the key motivators for employees, so utilize them to know how to create a customer service plan. The level of staff satisfaction transforms into a better quality of your customer support strategy.
#5 Hire the Right Staff
Recruiting with the client in mind is another critical step ahead to the strong service you offer consumers. At this point, you should screen the workers in the proper way for ensuring that they obtain the skill set to help creating a customer service strategy.
Moreover, you should constantly help your workers develop the knowledge and abilities for delivering service excellence against principals that the buyer focuses on. These competencies comprise good communication, empathy, tolerance and the capability to interpret issues or respond properly according to the business rules.
Also, you can hire executive service leaders and managers who will create a customer-focused culture and encourage positive teamwork. In that line, they have to be strategic, but lead by example, as well as possess strong business acumen.
#6 Use CRM Software
One of the important components of building a successful customer service strategy plan is implementing a CRM platform into your business's processes. The solution enables you to view consumer buying history and identify related products based on previous purchases. Besides, by using relevant data, you are able to predict the future needs, almost before the prospects know they want it. Having the ability to foresee allows you be proactive and attentive to your clients, as well as utilize the full potential of the 360-degree view of the consumer.
Strive to Improve Your Customer Service Strategy Plan
Drawing up a line, obtaining a strong vision and customer care strategy are the critical components to ensure the prosperity of your company. If you take all the tips and tricks mentioned above into consideration, you will gain a positive impact on consumer loyalty, higher retention, and increased revenues.