Criteria

Rating on Capterra

📊4.5/5

📊4.6/5

Ease of use

⭐⭐⭐⭐

⭐⭐⭐⭐⭐

Pricing

Starts at $7 per user per month

Starts at $8 per user per month

Free version

Yes

Yes

Customer support

Phone support for Enterprise plan users
Professional support available as an add-on
Chat support for questions related to plans and pricing

24/7 customer support for all users

Knowledgebase & learning

Tutorials
Help articles
Webinars
Community forum
Smartsheet University

How-to articles
Webinars
Guides
Community forum
Smartsheet vs monday: An overview
Smartsheet and monday.com, two leading players in the world of work and project management software, stand out as versatile solutions for managing your projects effectively. They seamlessly integrate task, resource, and portfolio management into a single platform, simplifying your project management life.
Smartsheet offers a spreadsheet-like experience enriched with robust project management capabilities. It gives you detailed visibility into your team's tasks and activities, empowering you to fine-tune resource management and plan effectively. Additionally, Smartsheet provides various useful features like multiple views, activity logs, change history, and filters.
In contrast, monday.com excels as a feature-rich task and project management tool with a strong emphasis on collaboration and analytics. Its adaptable dashboard offers quick insights into project progress, timelines, budgets, and the vital metrics that matter most to you. The software goes the extra mile by offering a range of data visualization options, custom column types, and automation features to align seamlessly with your workflow.
[Related article: monday.com vs HubSpot: What Is Your Choice?]
Wondering how Smartsheet and monday differ? Well, the key distinction between the two lies in their target audience. monday serves as a versatile work management tool ideal for startups and small to medium-sized businesses (SMBs). In contrast, Smartsheet takes on the role of a project management platform with a spreadsheet-like interface, tailored for medium and large enterprises. monday is similar to platforms like Airtable and Asana, while Smartsheet resembles the familiarity of Google Sheets.
If we dive deeper into their strengths, Smartsheet excels in the realm of spreadsheets, often called "Excel on steroids." On the other hand, monday impresses with its diverse views, including the Table view, Kanban boards, and Timeline view.
Similarities between monday.com and Smartsheet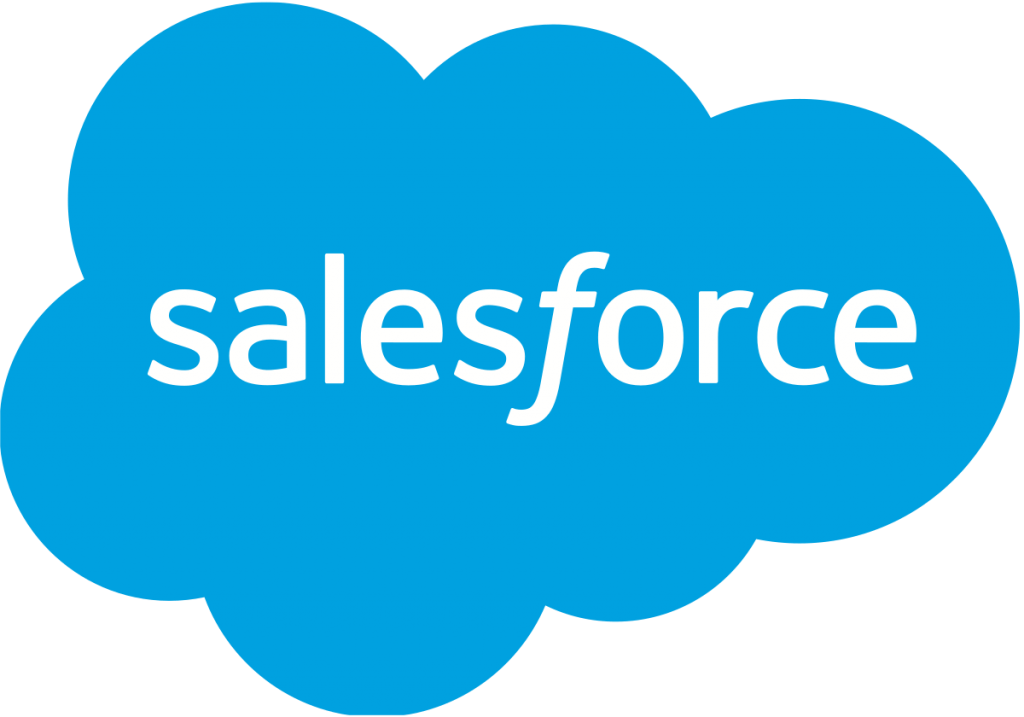 Salesforce
is an industry leader known for its mammoth feature set and endless customization options. The platform can adapt to any industry, from manufacturing to insurance.
Salesforce lets you efficiently unify different principal functions of your business so you can achieve customer success. You can sell, provide service, market, collaborate, know your customers, and build apps on a single platform.
Contact and Account Management
Opportunity Management
Lead Management
Reports and Dashboard
Sales Forecasting
Workflow and Approvals
Files Sync and Shares
Data Management
Integrations
Customer Support
Businesses are increasingly turning to Salesforce for its
user-friendliness and cost-effectiveness
. Its simple interface allows companies to get up and running quickly, while the affordability of its services makes it a viable choice for businesses of any size.
Both monday.com and Smartsheet share several key features that cater to the needs of their users:
Single Sign-On (SSO) for Enterprise Users: Both platforms offer SSO, allowing enterprise subscribers to access their accounts swiftly using their corporate credentials.
Mobile Apps: Users of both monday.com and Smartsheet can install mobile apps on their iOS and Android devices, granting them the flexibility to work remotely.
Third-Party Integration: Both platforms support third-party apps and programs, enabling users to incorporate essential tools into their workflows.
Comprehensive Knowledge Base: Both platforms provide extensive knowledge bases filled with videos, tutorials, FAQs, and articles, empowering subscribers to acquaint themselves with the software and its features.
API for Customization: Users of both monday.com and Smartsheet have the freedom to create their own programs and apps via API, allowing them to tailor the software to their specific needs.
Visualization Tools: Both platforms utilize Gantt charts and Kanban boards to give users a visual representation of project progress, helping them identify areas that may require additional attention.
Workflow Automation: monday.com and Smartsheet offer automation capabilities that streamline repetitive tasks, freeing up time for more complex assignments and urgent projects.
Customizable Templates: Users on both platforms have access to customizable templates, enabling them to design forms that align with their clients' unique requirements.
File Sharing: Both platforms facilitate file sharing, allowing users to download and share essential project files, documents, and videos with their team members.
Time Tracking: Project managers can efficiently track and monitor the time team members dedicate to specific tasks on both monday.com and Smartsheet.
These shared features make both platforms versatile choices for various project management needs.
[Related article: Smartsheet vs Asana comparison: Which to choose?]
Smartsheet vs. monday.com: Features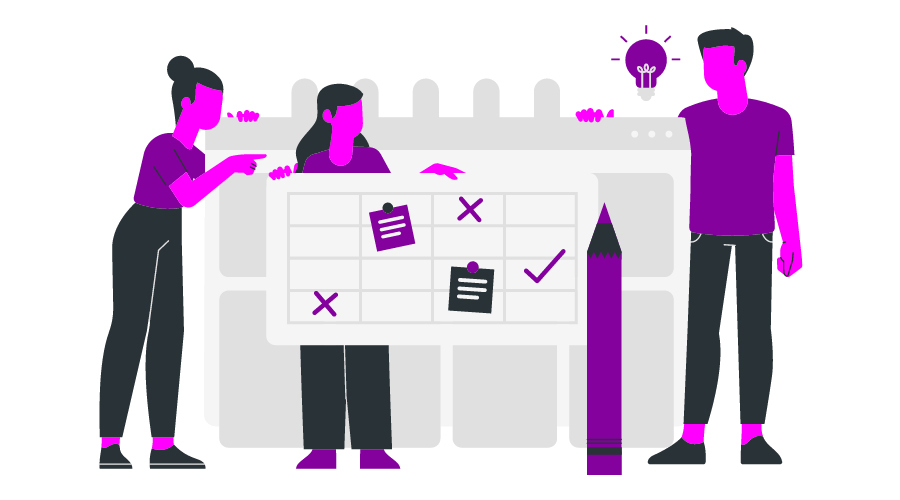 Project planning
When it comes to project planning, both Smartsheet and monday.com work management present similar features. Smartsheet equips teams with the essential tools for effective project management, enabling the addition of milestones, the creation of new tasks and subtasks, and a user-friendly Gantt chart view for clear project visualization. Furthermore, Smartsheet offers additional resources to empower teams in their journey toward project success, including resource management and straightforward budget tracking.
On the flip side, monday.com work management offers milestone creation, task planning, and a Gantt chart view, similar to Smartsheet. With monday.com work management, teams can establish task dependencies, allocate contributors, and set specific deadlines. Additionally, monday.com provides the "monday projects" workflow add-on to enhance project management and planning within the monday.com work management environment.
Task management
Turning to task management, both Smartsheet and monday.com offer features like task sorting by due date, subtask creation for more detailed project breakdown, and the setup of task dependencies. Notably, Smartsheet offers several task views, including Grid View, Gantt View, Calendar View, and Card View, making it seamless to create Kanban-style task boards for efficient task organization.
monday.com work management also excels in task management, featuring due date-based task sorting, subtask capabilities, and dependency setup. A key distinction here lies in the multitude of views provided by monday.com work management compared to Smartsheet. With an impressive array of 10 views, including Workload View, Timeline View, Table View, Kanban View, and Files View, users can tailor their task management experience to their specific needs with ease.
Team collaboration
When it comes to team collaboration, Smartsheet boasts a diverse set of collaboration features. These include capabilities such as commenting, tagging, and the convenience of responding to Smartsheet conversations directly from your email inbox. Furthermore, Smartsheet makes it a breeze to share your work with collaborators inside and outside your organization.
Now, let's shift our focus to monday work management, which offers these collaborative elements and more. Here, you'll find the inclusion of monday workdocs. This tool empowers teams to create and collaboratively edit documents in real-time, with the additional benefit of creating boards directly into these documents. This is a solution that streamlines brainstorming and project planning while eliminating the need for additional applications.
Workflow management
For workflow management, Smartsheet equips teams with the power to automate their processes directly on the platform. This automation arsenal includes the ability to streamline repetitive tasks, request approvals, and lock rows based on predefined timeframes. The magic happens through a simplified visual editing tool. Moreover, Smartsheet offers an array of integrations with popular apps, facilitating comprehensive workflow management for teams.
monday work management takes a slightly different approach to workflow automation. While it does provide automation capabilities similar to Smartsheet, it goes a step further by offering four distinct products custom-tailored to specific team needs. These tailored tools include monday projects, monday sales CRM, monday marketer, and monday dev. Each of these solutions is thoughtfully designed to align seamlessly with specific workflows, simplifying the platform's utilization for various team requirements.
Smartsheet vs. monday: Ease of use
When comparing the ease of use of Smartsheets to monday, monday is slightly easier to use. The interface is quite intuitive, with bright colors and huge buttons to make browsing the system easier. To facilitate access, all of the essential features are located in the panel on the left-hand side of the interface.
Because Smartsheet is a more robust system than monday, it has a steeper learning curve. Some of its more advanced functions, such as resource management and digital asset management, may necessitate additional training before you can utilize them properly. Expect to spend a few days training your team on the platform.
[Related article: monday vs. Zoho Compared: Which Is Best & What's the Difference?]
monday vs Smartsheet: Automation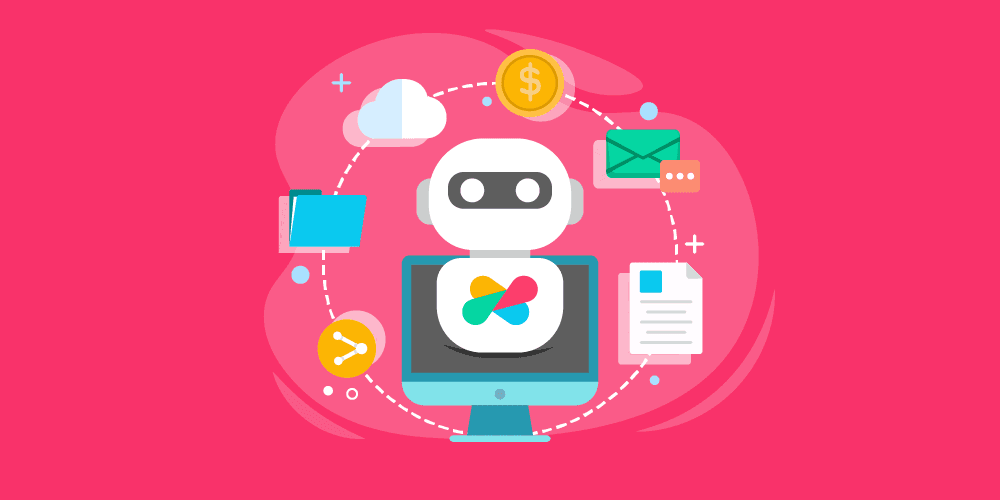 Both systems include native automation tools that allow you to automate repetitive processes that take a significant amount of your time.
Smartsheet allows you to automate everything from asking for approvals to task assignments. monday's automations function similarly, allowing you to automate recurring activities, notifications, status changes, moving a task from one board to another, and other actions.
Both programs have a simple automation builder. You can create a custom workflow or begin with a pre-made template. Smartsheet's lowest tier has a monthly limit of 250 automations. The other two plans include a limitless number of automations. Users of the Free and Basic subscriptions do not have access to the automations function on monday. The Standard package is limited to 250 actions every month, while the Pro plan is limited to 25,000.
Smartsheet vs monday: Pricing
Smartsheet and monday both offer four subscription levels and the same number of monthly options. Pricing plans for Smartsheet range from $7 to $25+ per user each month. There is also an Enterprise package, however, customized pricing is required. The Advance plan is the most expensive and extends the platform's full potential with premium capabilities.
monday.com's monthly pricing plans range from $8 to $16+ per user. For enterprises with more complex requirements, there is an Enterprise plan.
monday vs Smartsheet: Free versions
Smartsheet provides a freemium edition for 1 user, and up to 2 editors. This plan includes 2 sheets, Gantt, Grid, Card, Calendar views, dashboards and reports, 500 MB attachment storage, 100 automations per month, etc. monday, on the other hand, offers a free forever plan that can accommodate two users. You will also receive up to three boards, unlimited docs, 200+ templates, whiteboard collaboration, Kanban view, and more features. If you own a small firm, this plan may be all you need for basic project management.
monday.com vs Smartsheet: Customer service
Phone support is available for Smartsheet Enterprise plan members exclusively. If your budget permits it, you may always add Professional Support as a premium add-on. For inquiries about plans and pricing, all users can contact support.
monday provides 24/7 customer support to all plans, including the free one. Users of the Enterprise package additionally get a dedicated customer success manager.
Smartsheet vs monday: Learning and knowledgebase
Smartsheet and monday both have large knowledge libraries with hundreds of self-help resources such as how-to articles, FAQs, webinars, and tutorials. Both platforms also include community forums where users can ask questions and offer assistance to other users.
Smartsheet University is another platform that offers self-paced e-learning and live instruction. The Enterprise plan includes e-learning features. It is available as an add-on for all other users.
monday.com vs Smartsheet: Integrations
Both Smartsheet and monday integrate with a large number of third-party apps.
Smartsheet connects easily with over 100 apps and thousands more via Zapier and Automate.io.
monday.com also has hundreds of third-party integration possibilities, including Dropbox, Slack, Google Calendar, Gmail, and Zoom.
[Related article: Insightly vs monday CRM: Make your choice]
Alternatives to Smartsheet and monday.com
Smartsheet is highly customizable project management software thanks to its adaptability, while monday.com shines as the go-to choice for most users. Yet, there's a treasure trove of other alternatives to explore. These are three preferred project management tools:
ClickUp is tailor-made for dispersed teams and stands out with exceptional collaboration, task management, and top-notch workflow and visibility features, all while remaining one of the most budget-friendly project management solutions in the market.
Teamwork streamlines client work efficiently, offering built-in billing and invoicing, team communication via chat, detailed company profiles, and robust project management capabilities.
Asana boasts powerful project management software that strikes an ideal balance between being feature-rich and user-friendly.
Smartsheet vs monday: Which should you choose?
Are you deciding between Smartsheet and monday.com for your business? Well, they both offer fantastic project management features, but the choice mainly depends on your business's specific needs.
If your company is on the rise with multiple projects to juggle, Smartsheet might be your top pick. Its portfolio management tools are a game-changer, helping you keep tabs on numerous projects seamlessly. Plus, Smartsheet's spreadsheets and conditional features give you the flexibility and advanced reporting capabilities that many businesses crave.
On the other hand, if your priority is speed and simplicity, monday.com is the ideal choice. It excels at getting you up and running quickly, especially if you opt for one of its pre-designed project templates. Even if you choose the basic monday.com work operating system, its intuitive dashboards and effortless customization through drag-and-drop features will make your team's life easier.