Insightly Overview
Insightly seamlessly integrates project management and CRM capabilities to provide comprehensive support throughout the entire customer lifecycle. It boasts a visually stunning and highly customizable interface that not only pleases the eye but also ensures an enjoyable user experience. By incorporating automation features, Insightly efficiently eliminates tedious tasks, allowing your sales team to focus on their core strength: selling. While it may have some limitations in terms of functionality, Insightly excels in sales automation and customization, making it the top choice in its class.
We highly recommend taking advantage of the 14-day trial to assess whether Insightly offers the perfect blend of features for your specific requirements. When it comes to ease of use, Insightly goes beyond aesthetics, offering intuitive drag-and-drop tools for effortless setup of layouts, pipelines, fields, and more. The thoughtfully designed icons remove any guesswork when executing actions, ensuring a smooth user experience. Moreover, each feature is meticulously crafted to seamlessly integrate with the overall application, resulting in an interface that is both visually appealing and user-friendly. With just a little training, you'll find yourself effortlessly navigating through tasks in Insightly.
Key benefits of Insightly
Insightly offers a range of key benefits that make it a valuable CRM solution:
Contact Management
Insightly excels in organizing and tracking contacts, ensuring you have all the relevant details and interactions at your fingertips.
Batch Record Updates
With Insightly, you can efficiently update multiple records simultaneously, saving time and effort when managing your contact database.
Standard and Custom Objects
Insightly provides the flexibility to structure and manage your data with standard and custom objects, tailored to your unique business needs.
Lead Management
Insightly's lead management features enable effective tracking and nurturing of leads throughout the sales pipeline, streamlining the conversion process.
Project Management
Seamlessly integrating project management capabilities, Insightly empowers you to plan, execute, and monitor projects within the CRM platform, facilitating collaboration and ensuring project success.
Email Marketing Automation
Insightly simplifies your email marketing efforts with automation, allowing you to personalize and automate campaigns, ultimately saving time and enhancing customer engagement.
Analytics and Insights
Gain valuable business insights with Insightly's robust analytics and reporting features, providing you with data-driven insights into sales performance, customer interactions, and more, enabling informed decision-making and strategy optimization.
monday CRM Overview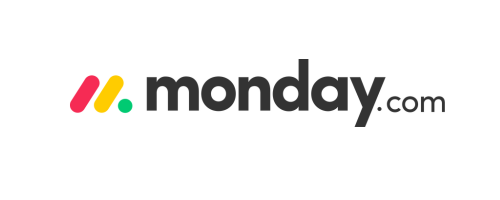 monday sales CRM is a cutting-edge, cloud-based application development program that caters to professionals worldwide by offering robust enterprise solutions. This versatile software goes beyond its core functionality by providing a comprehensive project management suite, consolidating all project management tasks into a centralized location.
By joining the platform, businesses can unite their team members within a single workspace and tailor their workflow to suit their specific needs. With features like time tracking, customizable workflow templates, insightful dashboards, and automation capabilities, monday simplifies and streamlines operations by automating manual tasks. Moreover, the availability of mobile apps for all devices empowers users to work efficiently while on the move.
While monday excels as a project management tool, it also serves as a capable CRM system. Whether it's tracking bugs, managing customer projects, handling ad campaigns, or tackling challenging tasks, monday can adapt to any requirement with ease.
In essence, monday provides a comprehensive platform where teams can collaboratively monitor tasks, seamlessly work together on every aspect of a project, analyze progress through statistical data, leverage scheduling options, assess performance, and maintain a unified work environment—all within a single, user-friendly platform.
Key benefits of monday CRM
monday CRM offers several key benefits that businesses can leverage:
User-Friendly Interface
monday CRM boasts an intuitive and user-friendly interface, making it easy for users to navigate and maximize their productivity effortlessly.
Drag-and-Drop Function
With monday CRM's drag-and-drop functionality, users can conveniently organize and prioritize tasks, projects, and workflows, ensuring efficient task management and seamless collaboration.
Marketing Automation
monday CRM empowers businesses with marketing automation capabilities, enabling them to automate repetitive marketing tasks like email campaigns and lead nurturing. This automation saves valuable time and boosts overall efficiency.
Customer Service & Support
With robust customer service and support features, monday CRM helps businesses effectively manage customer inquiries, ensuring timely responses and delivering exceptional customer experiences.
Ease of Integration
monday CRM seamlessly integrates with other essential business tools, enabling smooth data transfer and enhancing overall workflow efficiency without disruptions.
Security and Privacy
Security and privacy are prioritized in monday CRM. The platform implements industry-standard security measures to protect sensitive data, ensuring confidentiality and compliance with privacy regulations.
Analytics and Reporting Tools
monday CRM provides powerful analytics and reporting tools, empowering businesses to gain valuable insights into sales performance, customer behavior, and project progress. These insights drive data-driven decision-making and facilitate strategy optimization.
[Related Article: monday vs Clickup - Which to choose?]
Comparison chart
| | | |
| --- | --- | --- |
| Criteria | | |
| Ease of use | 3.9 | 4.5 |
| Functionality | 3.9 | 4.0 |
| Task management | 4.7 | 4.5 |
| Views | 3.0 | 3.5 |
| Integrations | 4.0 | 4.0 |
| Mobile app | 3.8 | 4.0 |
| User Adoption | 4.0 | 4.5 |
| Robust Reporting | 4.0 | 3.5 |
| Deep Customizations | 3.5 | 3.5 |
| Average value | 3.8 | 4.0 |
Insightly
vs monday: Pricing
Insightly Pricing
monday CRM Pricing
Key difference between Insightly and monday CRM
Insightly and monday CRM are two widely used customer relationship management (CRM) platforms, each with its own unique set of features and target audience. Let's explore the key differences between these two platforms:
When it comes to features and functionality, Insightly offers a comprehensive suite of CRM tools, including contact and lead management, opportunity tracking, project management, task management, email integration, reporting, and basic marketing automation. In contrast, monday CRM places a stronger emphasis on task and project management, providing features for creating and managing tasks, tracking project progress, facilitating collaboration, and automating workflows.
The focus and purpose of these platforms also differ. Insightly caters primarily to small to medium-sized businesses (SMBs) and provides a broader range of CRM capabilities to manage customer relationships, sales pipelines, and project workflows within a unified platform. On the other hand, monday CRM is designed to enhance team productivity and workflow efficiency, with CRM functionality as an extension rather than its core focus.
In terms of user interface and customization, Insightly offers a user-friendly interface that allows users to customize dashboards and workflows according to their needs. It provides flexibility in defining custom fields, data relationships, and automation rules. In contrast, monday CRM features a highly visual and intuitive interface, with a focus on task boards and visual representations of project workflows. It offers some customization options but places more emphasis on pre-built templates and ease of use.
Both platforms offer integration capabilities, but with different focuses. Insightly integrates with various third-party applications, including popular tools like G Suite, Office 365, Mailchimp, and QuickBooks. It also provides an open API for deeper integrations and custom development. monday CRM offers integrations with platforms such as Google Drive, Slack, Jira, Zendesk, and others, along with an API for connecting with external systems.
Ultimately, the choice between Insightly and monday CRM depends on the specific requirements of your business. If you need a CRM-focused solution with a wider range of capabilities, Insightly might be the better choice. However, if your primary focus is on project management and team collaboration, monday CRM could be a more suitable option.
Best Alternatives
Most commonly compared CRM are: Pipedrive, Copper, HubSpot, ClickUp
| | |
| --- | --- |
| Insightly | monday CRM |
| FollowUp CRM | FunctionFox |
| Creatio | Stackby |
| Salesmate | Accelo |
[Related Articles:
So, Insightly vs monday CRM Is Best for You?
Choosing between Insightly and monday CRM depends on your unique requirements. Here are some factors to consider:
Focus: Insightly is well-suited for managing customer relationships and sales pipelines, offering a comprehensive CRM feature set. On the other hand, monday CRM is more focused on team collaboration, task management, and project tracking.
Business Size: Insightly targets small to medium-sized businesses, while monday CRM caters to businesses of various sizes. Consider the scalability of the CRM solution based on the growth plans of your organization.
Integration Options: Evaluate the integrations offered by each platform. Insightly and monday CRM provide connections to popular third-party applications, so check which one aligns better with your existing tools.
User Interface: Consider the user interface and ease of use. Insightly allows customization of dashboards and workflows, while monday CRM emphasizes visual appeal and pre-built templates. Choose the platform that aligns with your team's preferences.
Pricing: Assess your budget and compare the pricing plans of both platforms. Analyze the value provided by Insightly and monday CRM in terms of features and functionalities.
Remember to thoroughly evaluate both platforms based on your specific needs and try out free trials or demos if available. This will help you make an informed decision.
Subscribe to FMC Newsletter
No spam and promotion, just insightful information