All companies want to build lasting and profitable relationships with their customers. It's a rewarding yet challenging task, which is why software for customer relationship management was created. CRM software is the best way to optimize and streamline your business processes, reduce manual work, and let staff focus on revenue-generating tasks.
However, many businesses take a wrong turn during the CRM selection process. According to Gartner, up to 70% of CRM projects fail. Why? Because businesses choose a CRM that doesn't fit them. CRM selection is difficult if you don't understand how to pick the right software. To avoid learning the hard way, we've come up with a list of Seven Essential Questions every entrepreneur should ask themself before selecting a CRM system.
[Related Article: 10 Best Free CRM Software in 2022-2023]
BTW, you may run a quick wizard to compare prices:
1. What are my business goals?
If you don't have a clear idea of what your business needs, it's hard to compare CRM systems and make the best choice. Prospective CRM buyers end up making the decision based on unimportant factors, like brand recognition. You could end up with a CRM system that's too complex for your needs and that employees resent using. When CRM isn't used correctly, it can create more problems than it solves.
So, don't rush to meet with CRM vendors. Look within your business first. What are your goals, short-term and long term? What business processes do you lack?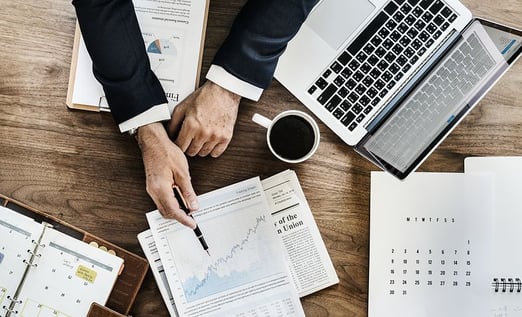 Once you've defined your goals, you can translate them into CRM features. For instance, maybe you don't know where your leads are in the sales cycle. The CRM feature you need is pipeline visualization. Maybe your marketing team spends too much time on manual, repetitive tasks. You'll want a CRM with marketing automation and workflows. If you're unsure how to map your needs onto the software, you can hire a CRM consultant.
As soon as you have a list of features and requirements, you can rank these features as must-haves, should-haves, and could-haves. Creating a weighted list makes sure you don't overestimate your needs when selecting a CRM system. It can also help you when you're evaluating similarly priced CRMs—you'll know which features you can skip. From there, you can build a vendor shortlist and do a free trial of each system.
2. Do I need an industry-specific CRM?
Today's marketplace has dozens of industry-specific CRMs. These vendors target manufacturing, higher education, real estate, and insurance—just to name a few. An industry-specific CRM is suitable for companies that:
● Have the budget for a higher-priced CRM system
● Lack time to configure a CRM from scratch
If that sounds like you, you'll benefit from an industry-specific CRM. All the modules, workflows, fields, and processes you need are pre-programmed. You don't have to reinvent the wheel.
If time is not of the essence but cutting costs is, try a highly customizable CRM instead. They are usually more affordable than specialized CRMs. Be sure to choose a CRM vendor that has worked with companies in your vertical before. If the vendor can produce case studies (and many do, right on their website), this is incredibly beneficial. You'll be able to see how the vendor has solved problems for similar businesses. CRM review sites are another excellent avenue for finding out how the CRM actually operates in your environment.
3. Does the CRM work with my other tech tools?
Most businesses use several different tools to manage business processes, such as spreadsheets, accounting software, HR management solutions, marketing tools, and more. The right CRM will create a single platform for all your data sources. Imagine accessing all your email, lead capture and scoring, social media accounts, and more from a single login. Keeping all this information centralized on one platform also leads to better business data and analytics.
So, before investing in your new CRM, check out their app store to be sure they integrate with your favorite tools. If not, ensure they integrate with Zapier, PieSync, or another automated connection platform that can build the integration for you.
[Related Article: Three Types of CRM]
4. How customizable is the CRM system?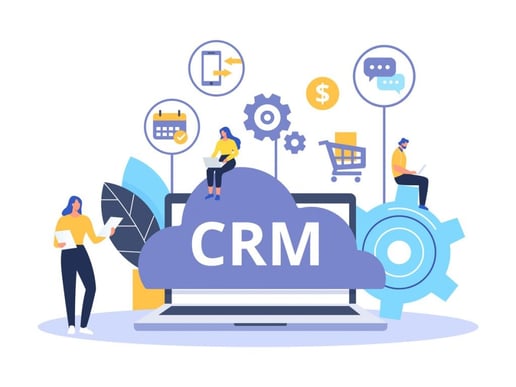 Every business will need some element of customization; it's just a matter of degrees. For some companies, getting a CRM that focuses on a particular department (like Zendesk, Pipedrive, or Copper) is sufficiently specialized. Others want a system that can match their unique business process. That requires a highly customizable design and the time and know-how to set it up. Your two options are open-source CRM and highly customizable CRM. Let's investigate each one further:
Open source CRM: Per Webopedia, an open-source CRM "uses programs in which the source code is available to the public for use and/or modification from its original design free of charge (i.e., open)." With open-source software, your only limitation is your imagination—and your tech-savviness. Most open systems require basic programming and software development knowledge.
Highly-customizable CRM: Several closed CRMs offer a highly customizable platform without knowing a single line of code. You can customize your own forms, fields, modules, pipelines, and workflows. However, it takes patience and time to configure the settings just right.
5. Do you want a cloud-based or on-premise CRM?
CRM selection becomes easier when you know what type of system you need. SaaS, or software as a service, has become the most popular software system model, replacing clunky, outdated on-premise solutions. It's cloud-based, which offers several advantages, such as:
● The platform can continuously update and add new features.
● It's mobile. Use it from anywhere you have an Internet connection.
● Easy-installation. There's no hardware to install. Installing is as simple as opening a web browser.
● Flexible contracts. Sign up for an annual or monthly subscription.
● Less upfront capital for IT infrastructure, data costs, and hardware.
● Increasing storage is as simple as changing your subscription. No need to invest in more servers.
● Data is synced in real-time across the CRM system and applications.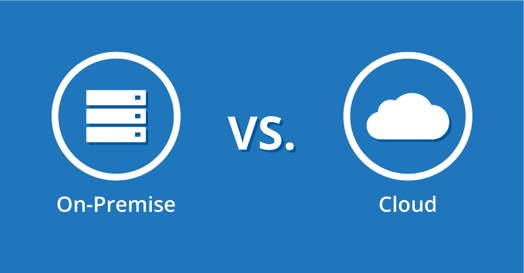 However, cloud-based CRM does have some downsides, such as:
● Internet outages are crippling—you have no access to your data!
● You are at the mercy of a third party to resolve any glitches or issues.
● Data breaches are also rare, but some industries with highly confidential data prefer an on-premise CRM.
Some CRMs give you the ability to shift between deployment types. If you are considering the possibility of changing a cloud-based system to an on-premise one or vice versa, consider selecting a CRM that comes with both.
6. Is it easy to use?
This is the crucial question in the CRM selection process. Too often businesses get sidetracked by the bells and whistles of a system and forget that employees need to feel comfortable while using it.
Even the most sophisticated CRM is useless if you don't have office buy-in. Look for a system that uses a simple interface and best-in-class design principles. You want an intuitive setup that doesn't require a lot of thought from the user. Things to look for are apparent icons, drag-and-drop tools, the number of clicks to complete a function, and an overall lack of friction when using the CRM system.
The ultimate test of user-friendliness is you, the user. Enlist all the affected departments in a CRM trial before purchase. Demos and product guides are helpful too, but nothing beats getting in the driver's seat and seeing how the system handles.
7. Is the CRM compliant with GDPR?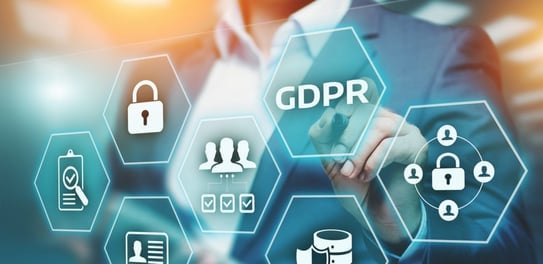 With the passage of the General Data Protection Regulation (GDPR), EU citizens have greater control over their personal data. Any customer may request to delete his profile from the company's database, and the company must comply promptly. This is all but impossible if your customer data is spread across spreadsheets, smartphones, paper files, and assorted software.
A good CRM will provide one-click removal of the data, ensuring easy and immediate compliance with GDPR.
What's the Secret to CRM Selection? Ask the Right Questions!
Purchasing a new CRM is an involved process of research and discovery but hopefully not trial and error. Keep these seven questions handy as you begin your search to ensure you're on the right path. Your business's success is always in your hands but using the right CRM increases your chance of success exponentially. If you think you need professional help on CRM selection, try our FindMyCRM tool. And don't hesitate to contact us and receive a detailed consultation on finding the best CRM for you.
[Related Article: 5 Steps of Effective CRM Implementation Strategy]